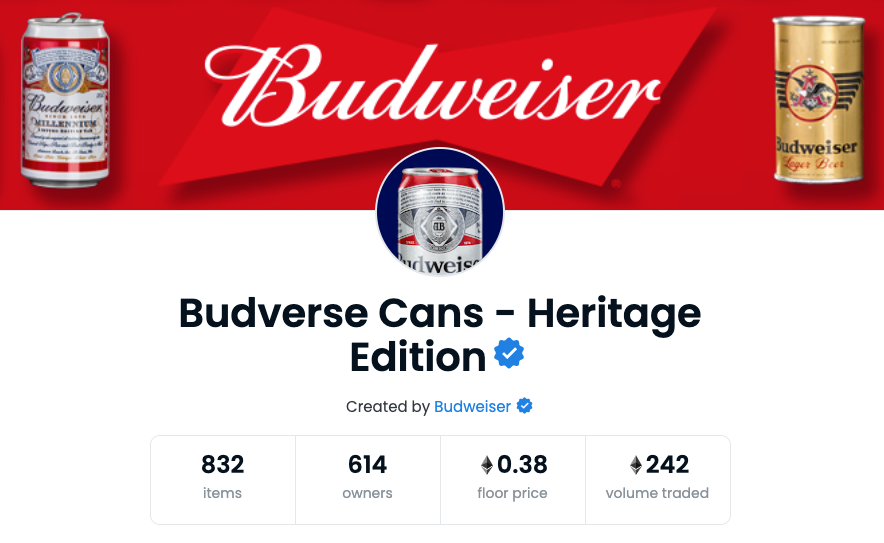 Budweiser NFT Series Sells Out in Less Than an Hour
Budweiser may have hinted at launching its own metaverse in the near future after naming its first NFT collection "the Budverse." Not your ordinary NFT collection, the Budverse offers users access to exclusive promotions. Though the collection sold out quickly after launching on Nov. 29, 2021, those who want to purchase a Budverse collectible may still have an opportunity.
Article continues below advertisement
The Anheuser-Busch subsidiary is no stranger to the NFT world. In Aug. 2021, it purchased a fan-made NFT for 8 ETH, or approximately $25,000 at the time. The company used the image as its Twitter profile, hinting at its future involvement with NFTs.
That month, Budweiser also purchased a wallet domain, beer.eth, through the Ethereum Name Service platform. The domain name was bought for 30 ETH, or about $96,000 then. The domain name can serve as a wallet address to send or receive cryptocurrencies, NFTs, and more.
Article continues below advertisement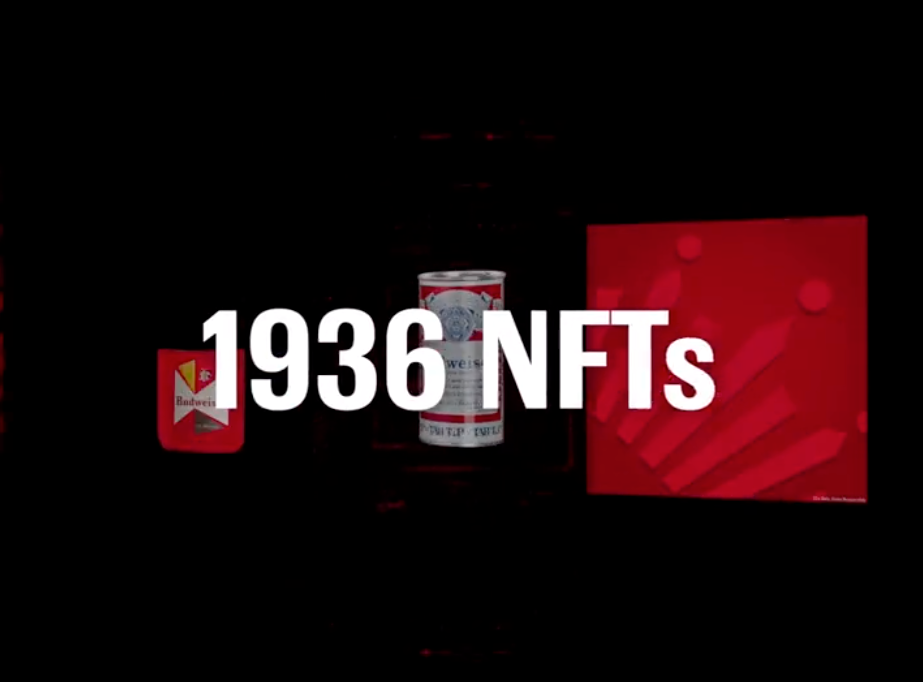 Details on Budweiser's NFT collection
At 1 p.m. on Nov. 29, Budweiser released the Budverse collection, which consisted of 1,936 Ethereum-based NFTs. The number of NFTs released represents the year 1936, when Budweiser created its first beer cans. The NFTs are images of photos, advertisements, and design concepts the company has come up with throughout its history.
Article continues below advertisement
Of the total 1,936 NFTs, 36 were gold NFTs and 1,900 were core NFTs. The core assets offer access to Budweiser's "Budverse," which could eventually become the company's metaverse. Access to the Budverse gives NFT holders exclusive benefits, rewards, and surprise gifts. Holders of the gold NFTs will have all the access core members have, in addition to exclusive benefits.
The core digital assets were on sale on the beer company's website for $499, while the gold versions sold for $999. There was a $75 gas fee associated with each NFT purchase, and everyone was limited to a maximum purchase of $10,000. Purchases by credit card, fiat currencies, or Bitcoin were accepted. Even though the collection was fairly pricey for the average consumer, the collection sold out in under an hour.
Article continues below advertisement
Where to buy Budweiser's NFTs
Hundreds of the sold-out NFTs are now being resold on OpenSea. Both gold and core NFTs certified through Budweiser's OpenSea profile are available, so you don't have to worry about purchasing a fraudulent asset.
The Budverse collectibles have sold for more than 0.55 ETH so far, which is currently equivalent to over $2,000. People clearly have a strong interest in these assets if they're being purchased for more than four times their initial selling price. There has been significant trading activity on OpenSea for the core NFTs, but the gold assets haven't been selling as much.