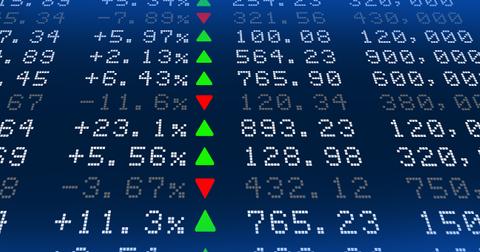 Has Unity Technologies' IPO Date Been Set?
By Ruchi Gupta

Aug. 25 2020, Published 6:37 a.m. ET
Investors are seeking to know Unity Technologies' IPO date after the company revealed its plans for a public listing in an SEC filing on Aug. 24. The filing makes clear that Unity Technologies, also called Unity Software, is gearing up to go public. It also details the company's major shareholders. But the filing doesn't reveal everything investors may want to know about Unity Technologies' IPO plan.
Article continues below advertisement
Unity Technologies is a videogame development platform. The company says 93 percent of the world's top 100 game development studios are its clients. Its notable clients include Tencent, Electronic Arts, Take-Two Interactive, and Ubisoft.
Article continues below advertisement
When is Unity Technologies going public?
Unity Technologies' IPO date hasn't been set but could happen in the coming weeks. However, Unity has revealed enough for investors to know about its public listing plan. For example, the company plans to trade its stock on the NYSE under the "U" ticker symbol.
Unity Technologies' IPO prospectus also reveals the company's revenue jumped 42 percent to $541.8 million in 2019. But it made a $163.2 million loss that year, which increased from a $131.6 million loss in the previous year. Its revenue jumped 39 percent in the first half of 2020 to $351.3 million.
Article continues below advertisement
Who owns Unity Software?
Unity Software counts private equity firms Sequoia Capital and Silver Lake among its major institutional shareholders. Sequoia owns 24.1 percent of the company, while Silver Lake owns 18.2 percent. The other institutional shareholder in Unity is JA Technologies, with a stake of 8.2 percent. Silver Lake is also an investor in social media company Twitter and India's Jio Platforms.
Sequoia strikes gold with Unity's IPO filinghttps://t.co/1BRm9jCKpc
A big payday is on the way for Sequoia and its partners, assuming they beat the final boss. Today after much anticipation, video game engine Unity filed its Form S-1 with the SEC as it p pic.twitter.com/ZGfm0a3uD1

— M157q News RSS (@M157q_News_RSS) August 24, 2020
Article continues below advertisement
just in
Reliance Industries and Jio Platforms announced today that Silver Lake will invest ₹ 5,655.75 crore into Jio Platforms. values Jio Platforms at an equity value of ₹ 4.90 lakh cr and enterprise value of ₹ 5.15 lakh cr
Deal represents 12.5% premium to FB investment

— Sonia Shenoy (@_soniashenoy) May 4, 2020
Source: twitter.com/_soniashenoy
Unity's executives and board of directors also have substantial stakes in the company. For example, Unity CEO John Riccitiello owns a 3.4 percent stake in the business, while cofounder and board member David Helgason has a 4.4 percent stake. Collectively, Unity executives and directors own 34.2 percent of the company. As of June this year, Unity Technologies had a total of 782 shareholders.
What is Unity Technologies' stock price?
Unity Technologies has yet to price its stock for the coming IPO. It has promised to price the IPO and disclose the number of shares on offer at a later date. On pricing, however, Unity's IPO filing offers some clues. The company reports in its IPO prospectus that it sold preferred stocks for $20 to $22 per share between May 2019 and April 2020, and that it raised $375 million in the process.