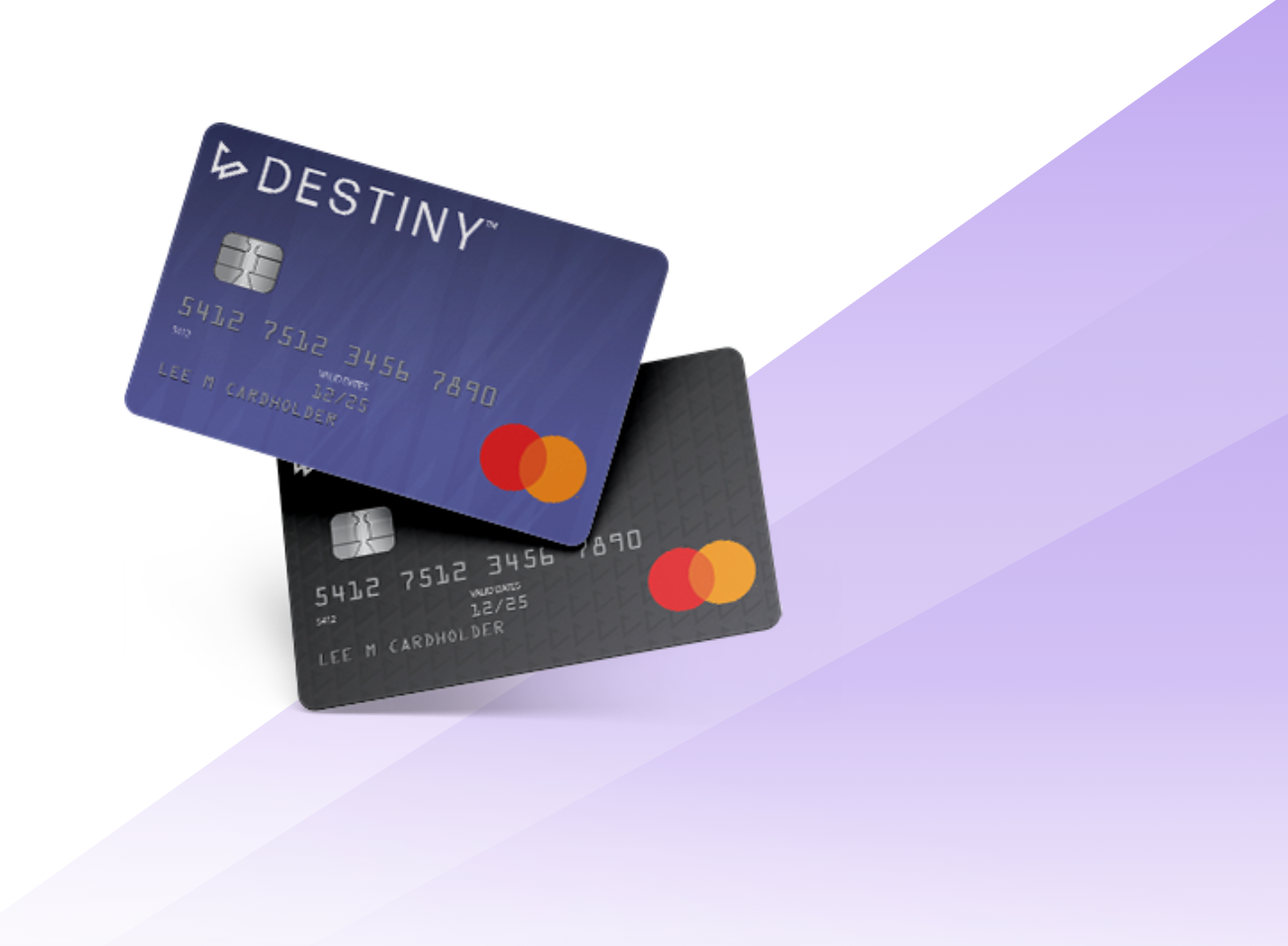 Using the Destiny Mastercard the Right Way Can Improve Your Credit Score
Having a decent credit score can help in situations such as searching for loans, renting or buying property, and more. Good habits can improve your credit, whether those are ensuring payments are on time, making frequent payments towards bills, or asking for a higher credit limit. One of the most common ways to increase your credit score is having a credit card.
Article continues below advertisement
Article continues below advertisement
Having a credit card can be useful as long as you use below 30 percent of the credit limit. It also helps to make credit card payments on time. However, some people may not be eligible for most cards or don't want to pay their high fees. For those with bad or even fair credit, there are cards that can improve their credit score. The Destiny Mastercard is one that appeals to those who struggle to get access to a credit card.
What's the Destiny Mastercard?
The Destiny Mastercard is designed for those with fair-to-bad credit. It's an unsecured credit card, meaning it doesn't require collateral when using the card. Destiny also has a quick pre-qualification application process that doesn't affect your credit score and lets you know within minutes if you're eligible. Regardless of credit score or bankruptcy history, Destiny Mastercard will consider all applicants.
Article continues below advertisement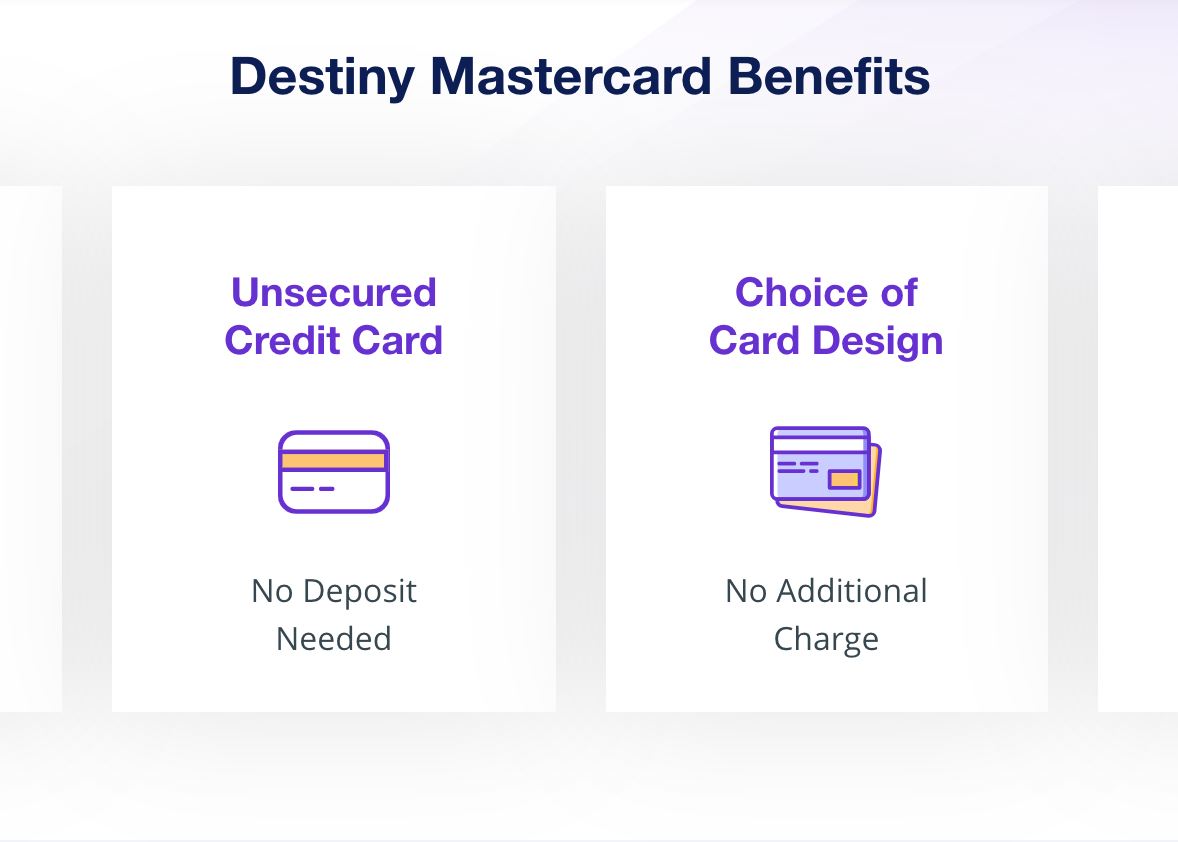 The card is serviced by Genesis FS Card Services, Inc., and it's issued by First Electronic Bank and Member FDIC. The card reports account history to the three major credit bureaus: Equifax, Experian, and TransUnion. Those three credit bureaus collect information that's used to generate your credit score, so using the Destiny card in an appropriate way can boost your score. There's also fraud liability protection, which can shield you from unauthorized purchases.
Article continues below advertisement
Article continues below advertisement
To be eligible for the card, you must be at least 18 years old, have a valid social security number, and have a U.S. address. Destiny Mastercard also looks at your income and debt. Users start off with a $300 credit limit and can request to increase it over time.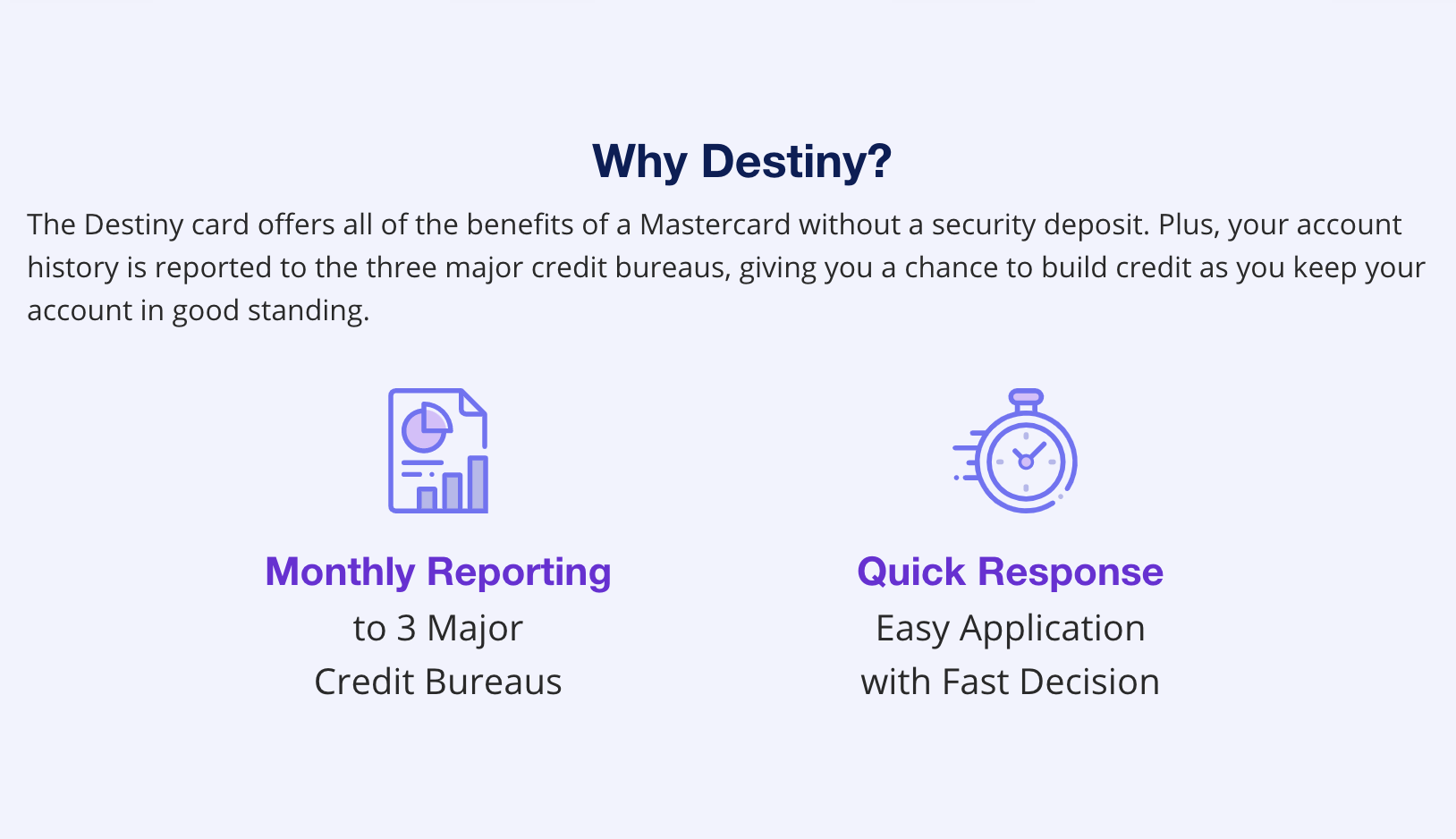 Article continues below advertisement
What are the Destiny credit card's fees?
Depending on the cardholder's credit score, there will be an annual fee between $59 and $99, along with a 24.90 percent APR (annual percentage rate). The first annual fee is automatically charged when the account is opened. The APR is high compared with the reported national average APR for credit cards, 16.22 percent. The card can be used anywhere Mastercard is accepted, though there's a 1 percent foreign transaction fee for purchases outside the U.S.
What are the Destiny credit card's benefits?
The card offers ID theft protection and zero liability protection. Destiny says that ID theft protection "provides thorough identity monitoring covering your social security number, email addresses, debit cards, credit cards, bank accounts, usernames and passwords for web logins, and much more." The zero liability protection ensures you aren't held liable for unauthorized transactions. Whereas there are no reward programs, Destiny does allow you to choose a card design.