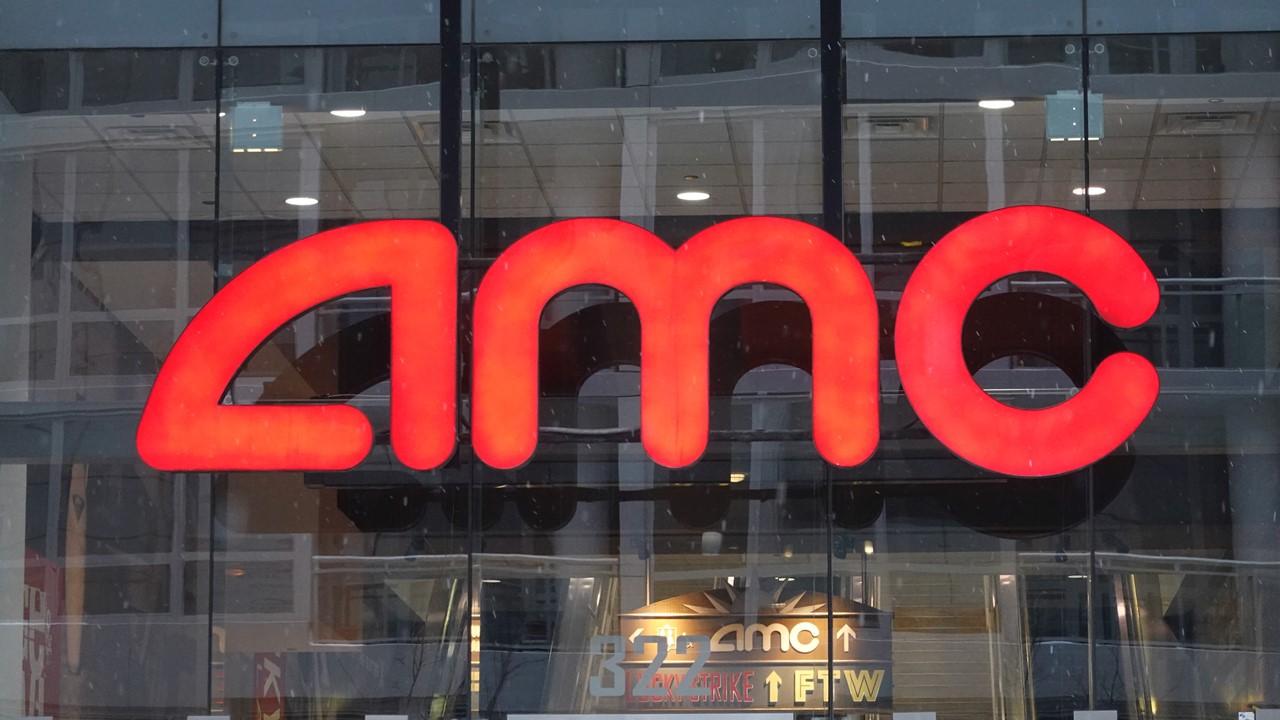 Would AMC Investors Receive AMZN Stock in a Deal?
Rumors about Amazon buying AMC Theatres are back. The companies have reopened their merger negotiations and a deal could be announced soon. If the talks result in a deal, AMC stock could be delisted.
Article continues below advertisement
AMC Entertainment (AMC) has been linked to a possible deal with Amazon (AMZN) for a long time. AMC stock has soared in 2021 because of short squeezes initiated by retail investors on Reddit's WallStreetBets community. The stock has retreated more than 50 percent from its June peak as beneficiaries of the squeeze move to take profits. Will Amazon take advantage of the pullback in AMC stock to buy the theater operator?
AMC Entertainment is among the world's largest theater chains. But its business has been struggling. First, online video streaming services like Netflix are giving movie theaters tough competition for customers. Moreover, the theater business has taken a hit from the COVID-19 pandemic as people try to avoid crowded places. That has left many theater stocks depressed, which could attract acquirers seeking bargain deals.
Article continues below advertisement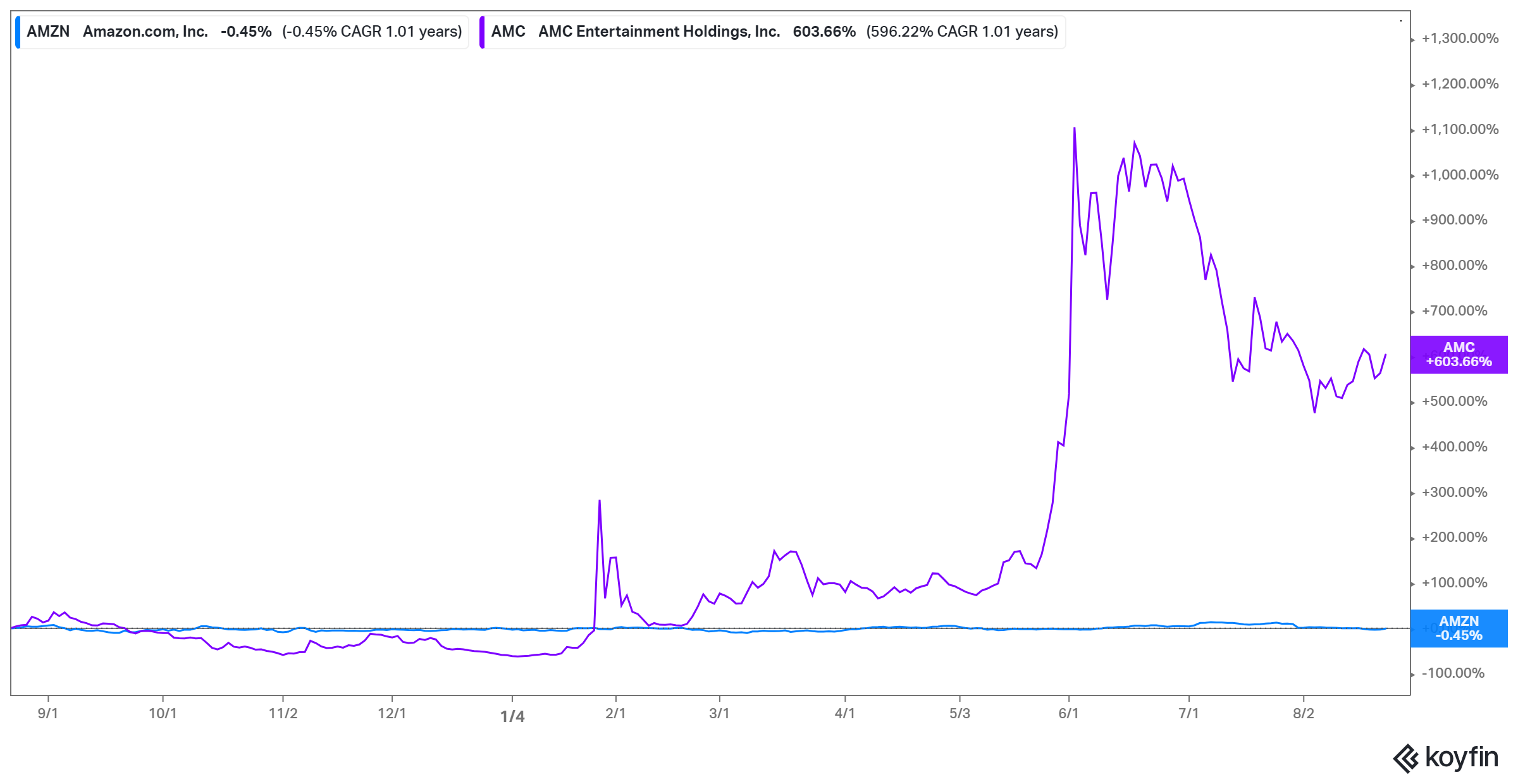 Will Amazon buy AMC Entertainment?
Rumors about Amazon buying a movie theater have been swirling for some time. The latest comes from Today's Five, which says Amazon is seeking to buy AMC outright. The report further says Amazon won't be interested in a deal if AMC doesn't want a complete takeover by the e-commerce and cloud computing powerhouse.
In May 2020, British newspaper Daily Mail reported that Amazon held talks about acquiring AMC Entertainment. The report caused a big move in AMC stock.
Article continues below advertisement
Amazon has been linked to theater investments beyond AMC Entertainment. In 2018, there were reports about Amazon seeking to buy Landmark Theaters. But Amazon lost the deal to Cohen Media Group. In 2019, there were rumors about Amazon investing in Egyptian Theatre. Netflix ended up acquiring the Hollywood theater operator.
Acquiring AMC Entertainment or another theater network could benefit Amazon in a variety of ways. It could allow Amazon to extend the reach of its shows and movies, potentially enabling it to make more money from its production business.
Article continues below advertisement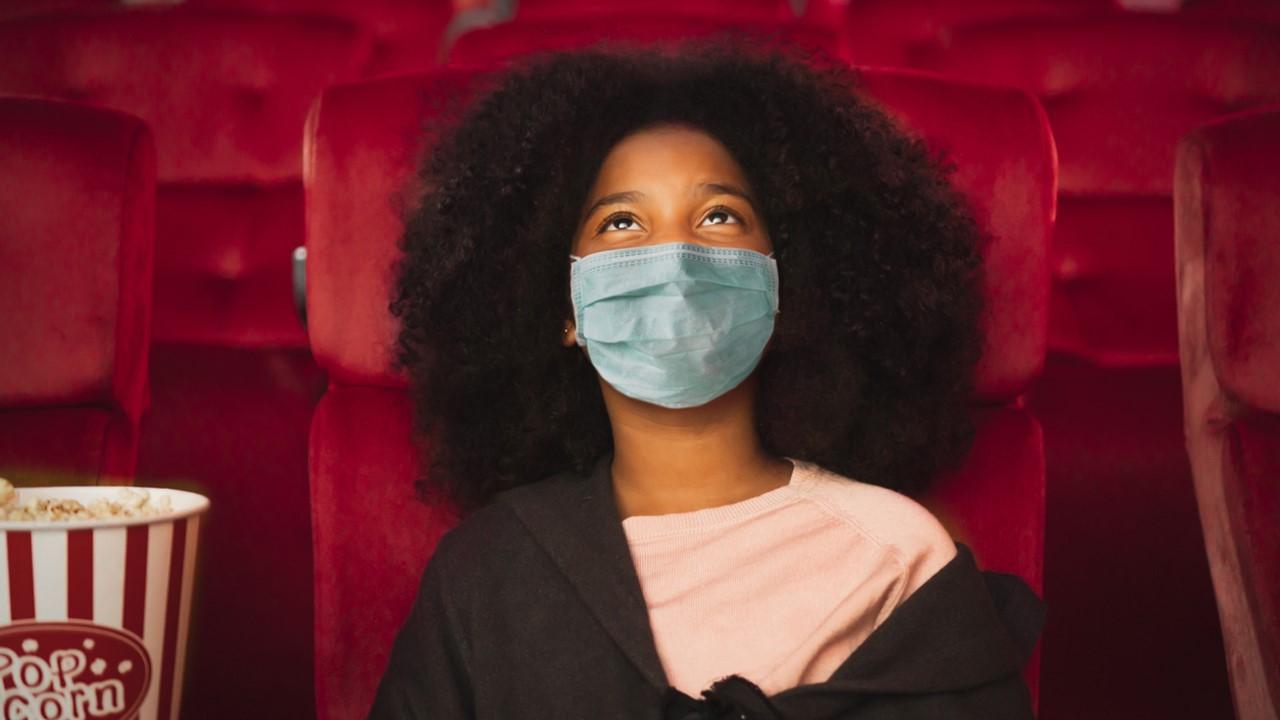 Amazon might include free theater tickets with a Prime subscription, which could boost the appeal of the service, attract more subscribers, and generate more subscription revenue. Prime subscribers pay $119 per year to unlock a range of perks including free delivery for Amazon retail shopping and video streaming.
Article continues below advertisement
Amazon is trying to cut the time it takes to get packages to customers as it fights off competition as traditional retailers like Walmart move into e-commerce. If Amazon acquired AMC Entertainment, it could use its theater locations as pickup points for its commerce customers. For AMC Entertainment, being bought by Amazon could help end its financial struggles.
Article continues below advertisement
What happens to stock after an acquisition?
How an acquisition is paid for determines what happens to the stock of the acquired company once the deal closes. A company can pay an acquisition entirely in stock, as it happened in the case of the merger between T-Mobile and Sprint as well as Microsoft's deal with GitHub.
A company can also for the deal entirely in cash, as happened in the case of Google's takeover of Fitbit. The other option is to pay for an acquisition with a mixture of cash and stock, as happened in the transaction between Disney and 21st Century Fox.
Article continues below advertisement
In an all-stock deal, investors in the company being bought exchange their shares for shares in the acquiring company. In a cash-and-stock deal, investors receive a portion of the payout in cash and also receive shares in the acquiring company. But they typically end up with a minority stake in the merged company.
In an all-cash deal, investors convert all of their shares into cash but get no stake in the merged company. Instead, they can independently buy shares in the acquiring company after they receive the cash.
Article continues below advertisement
An all-stock or cash-and-stock payment would be favorable if the stock of the acquiring company is expected to appreciate. Meanwhile, an all-cash transaction locks in the value for shareholders in the business being bought.
Will AMC stockholders have AMZN stock if the sale closes?
In an acquisition deal, companies negotiate for what they believe would deliver the best outcome for their shareholders. If AMC management believes shareholders would be better off owning a piece of AMZN stock, they could settle for an all-stock or cash-and-stock deal. But Amazon may want to pay for the deal in cash and exclude AMC shareholders from its stock.