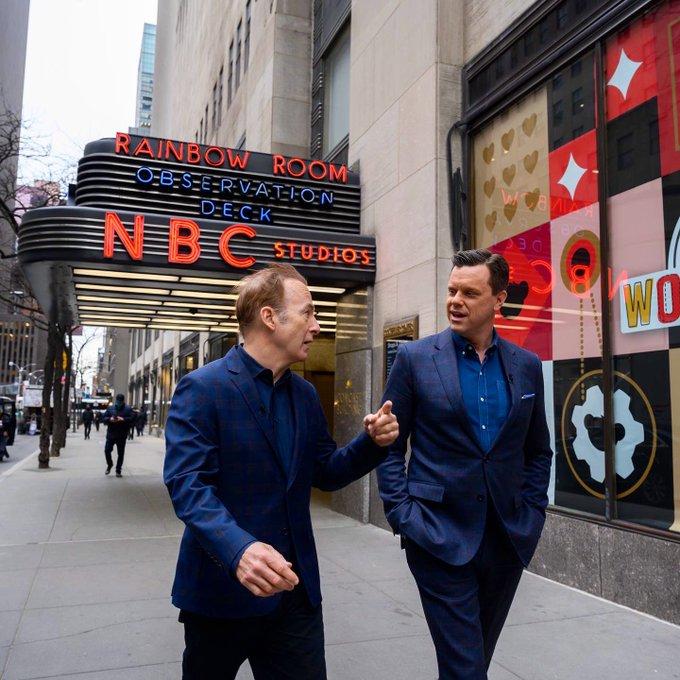 What Happened to Television Star Willie Geist?
Willie Geist is one of the biggest TV personalities in the U.S. He was featured on NBC, CNN, and other networks. What happened to Geist?
For decades, Willie Geist has been involved in the broadcast journalism industry. He's one of the top public figures on television. Whether it's on television or on social media, Geist is always a trending topic. Born in a family of journalists, the TV star got involved with broadcasting at a young age, which helped him have an edge when it came to battling for top roles on various shows. Even though you can still find him on TV, people want to know — what happened to Geist?
Article continues below advertisement
Article continues below advertisement
Geist had success in journalism at an early age. The NBC talk show host had guidance from his father, Bill Geist, who was a star columnist. Geist first started out his journalism career at Vanderbilt University, where he was a double major for his undergraduate studies. He earned a Bachelor's degree in both political science and French. He wrote for the school's newspaper, The Vanderbilt Hustler, and served as one of the newspaper's editors.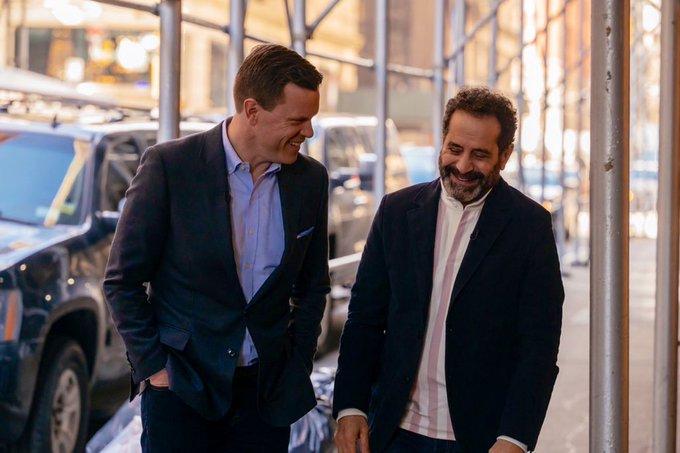 Article continues below advertisement
What happened to Willie Geist?
Geist is still heavily involved with his roles on NBC. He's the anchor of Sunday Today with Willie Geist, along with being a co-host on Morning Joe, both shows appearing on NBC. Morning Joe is an MSNBC show that's hosted by Geist, Mika Brzezinski, and Joe Scarborough serving as the main host. The talk show has been around since 2007, where it covers a variety of news topics, primarily focusing on politics, and there are occasionally featured guests to help provide discussion.
Geist has been hosting the Sunday Today show on NBC since April 2016. It airs on Sundays and the star anchor has had many well-known public figures on the show. Celebrities that have made appearances on the Sunday series include Bob Odenkirk, Friends star Courtney Cox, and most recently Seth Meyers, who is the host of the Late Night with Seth Meyers. Geist and Meyers are two of the top stars on NBC.
Article continues below advertisement
Article continues below advertisement
What else does Willie Geist do?
Along with his main hosting professions, the 46-year-old also makes appearances on many other NBC shows, as he regularly contributes to The Today Show, Meet the Press, and NBC Nightly News with Lester Holt. Geist also hosts various events such as the Macy's Fourth of July Fireworks, the Rockefeller Center Christmas Tree Lighting, and multiple Olympic events.
Article continues below advertisement
Geist continues to be a contributing host for the Olympics, and it isn't too surprising that he's fond of covering the event. Geist focused on sports when he started his career. The TV personality's first role on a large network was when he was an editor for Sports Illustrated, back when CNN partnered with the sports news platform to create CNN Sports Illustrated. He's also contributed to NBC Sports, covering a wide range of sports leagues. Currently, Geist is more focused on political news.
The NBC host has published three books, including Good Talk, Dad and American Freak Show, both books being New York Times bestsellers.