What Happened to Gayle King's Foot? An Injury Update
'CBS Mornings' host Gayle King has been wearing a boot on one foot to help heal Achilles tendonitis, she reported on Instagram. Here's an update.
One of the hosts of CBS Mornings, Gayle King, has been sporting a large boot for the past few days, prompting fans to wonder what happened to her foot. King had followed a fairly rigorous schedule of appearances over the previous weeks before showing up publicly in her boot. What happened to King's foot?
Article continues below advertisement
Article continues below advertisement
King, the 67-year-old host of CBS Mornings and longtime friend of Oprah Winfrey, appeared at the Preakness Stakes horse race in Baltimore last weekend with one shoe matching her bright neon dress and the other foot outfitted with a corrective boot. As People magazine reported, she explained to her Instagram followers what had happened.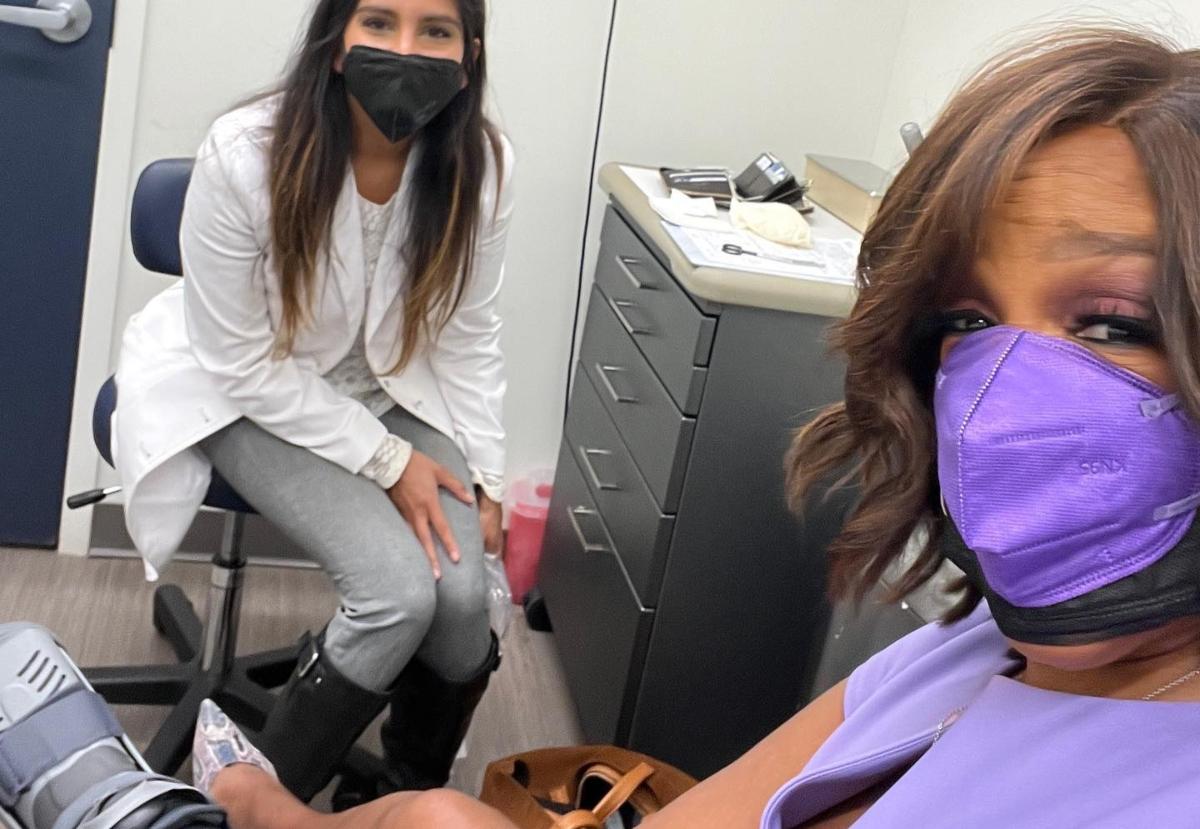 Article continues below advertisement
Why is Gayle King wearing a boot?
The television host spoke via Instagram about her foot injury, how it happened, and what she's doing to heal.
King said she had spent days wearing a regular shoe on one foot but a clog on the injured foot before finally making her way to see a doctor. Her medical exam included an X-ray and MRI.
Following the testing at her doctor's office, King was diagnosed with Achilles tendonitis. Her physician, Dr. Nadia Levy, reported on King's condition and diagnosis for her Instagram followers. "And she's going to have to be in a boot just to calm it down and on some anti-inflammatories," said Levy.
Article continues below advertisement
Article continues below advertisement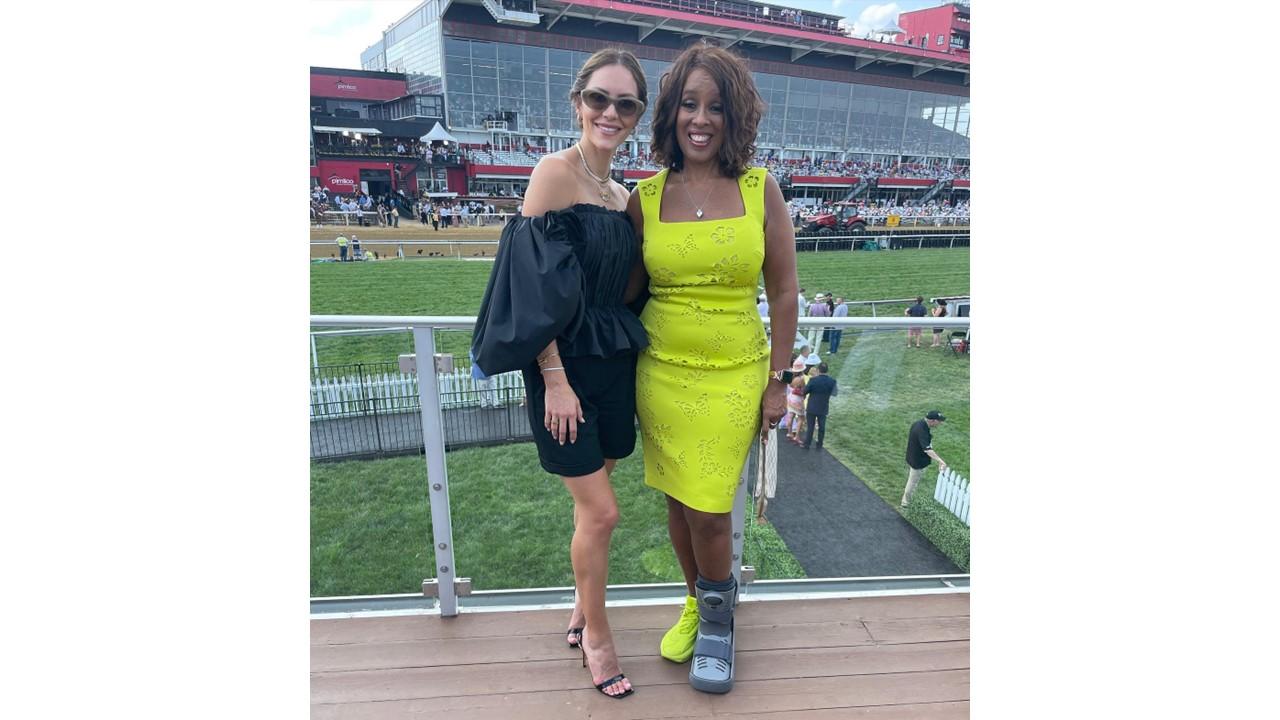 King wasn't sure exactly how her injury occurred.
While talking with her doctor, King explained that she didn't know exactly what she had done to cause the injury, although her attendance at a variety of social events may have been the culprit. The packed schedule didn't give her foot much time to rest and heal, even with her wearing a non-heeled shoe temporarily.
Article continues below advertisement
Dr. Levy stated that King had "just over-tweaked a light tendon" when discussing her injury. King was happy to have an answer to what was causing the pain and to find out that she didn't need surgery.
Article continues below advertisement
After "hobbling" into the office wearing her clog, she said she was "hobbling out with this very attractive boot." Her doctor noted that she would be wearing a boot for some time, though she didn't specify for how long. King will also take anti-inflammatories to help ease the pain and move toward healing.
Article continues below advertisement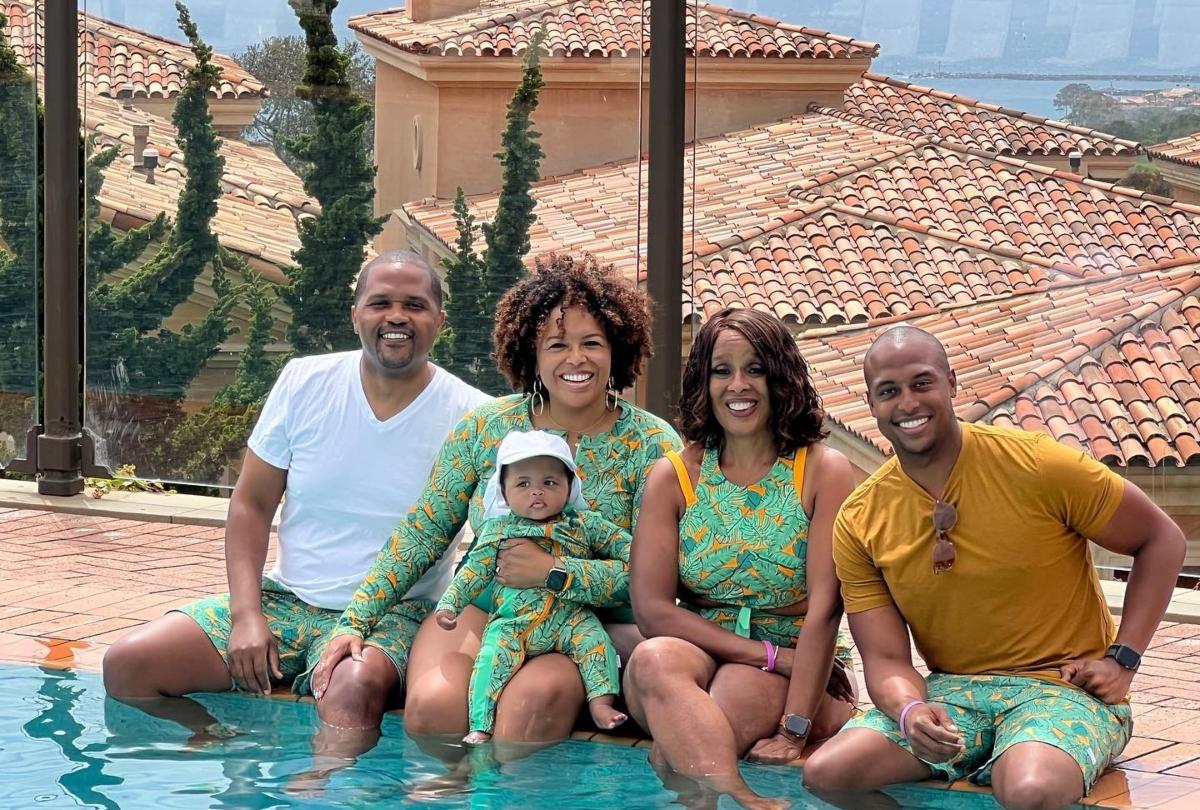 Gayle King's net worth is estimated at $40 million.
King has had a long career in broadcast journalism, writing, and magazine editing to earn her impressive salary and net worth. Celebrity Net Worth estimates the TV personality as having a $40 million net worth in 2022.
Article continues below advertisement
Article continues below advertisement
A close friend of fellow talk show host Winfrey, King has been an editor for O, the Oprah Magazine since 1999. She also reported as a correspondent for The Oprah Winfrey Show, hosted her own program, The Gayle King Show, and has been a CBS morning show host since 2012.
In 2019, King was named one of the 100 most influential people by Time magazine, along with other prominent figures like Michelle Obama, Donald Trump, and Chrissy Teigen.