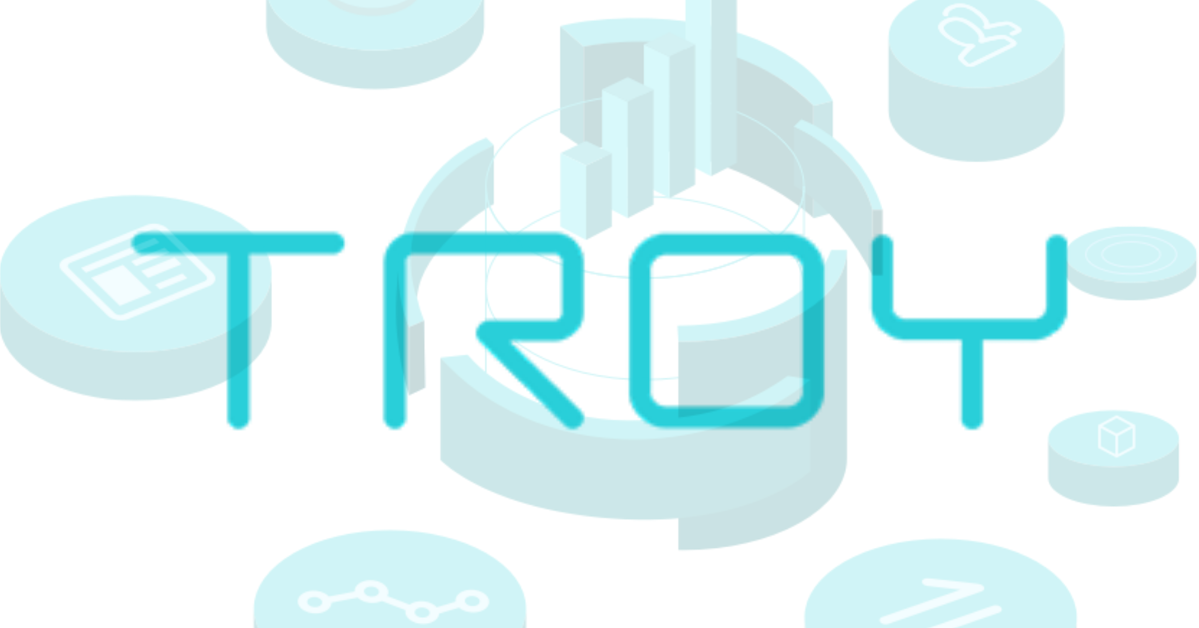 Introducing Troy (TROY), a "One-Stop-Shop" for Institutional Investors
The Troy network is a global prime broker platform that specializes in cryptocurrency trading, and Troy Trade is a decentralized trading and settlement blockchain. Founded in 2018, Troy aims to be a "one-stop-shop" for brokerage services, combining decentralized and centralized features. TROY token is the platform's native utility token.
Article continues below advertisement
Providing users with a unique user experience, Troy focuses on diversified cryptocurrency baskets and localized brokerages services. The platform enables brokers to delegate customized brokerage services directly to clients in specific regions. Troy has now developed TROY 2.0 to reflect market trends.
What's the purpose of TROY? What is Troy 2.0?
Troy once focused on prime brokerage services for institutional players, but has expanded into a "smart hybrid trading platform." The prime brokerage services offered solutions regarding liquidity, information reporting, risk management control, cross-exchange settlement, and overall account management. Now, Troy is including a wider range of trading and management services for its users.
Article continues below advertisement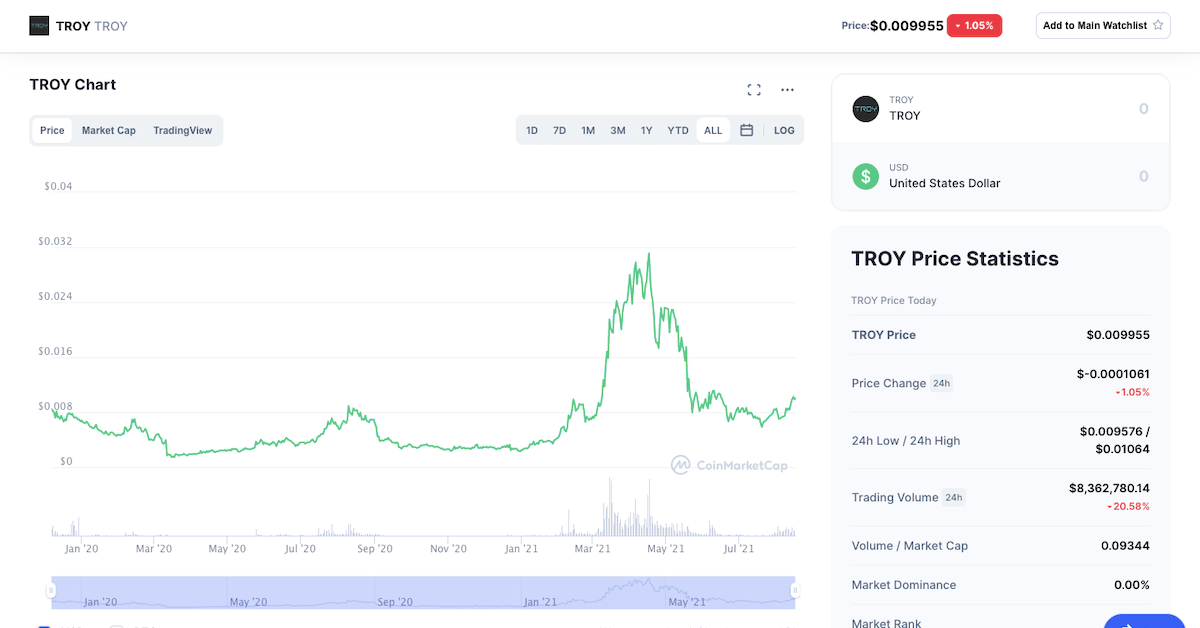 Aiming to "redefine crypto trading", co-founders Kira Sun, Qihan Lin, and Clark Tong noticed institutional investors' interest in digital currencies and capitalized on the gap in the market.
Article continues below advertisement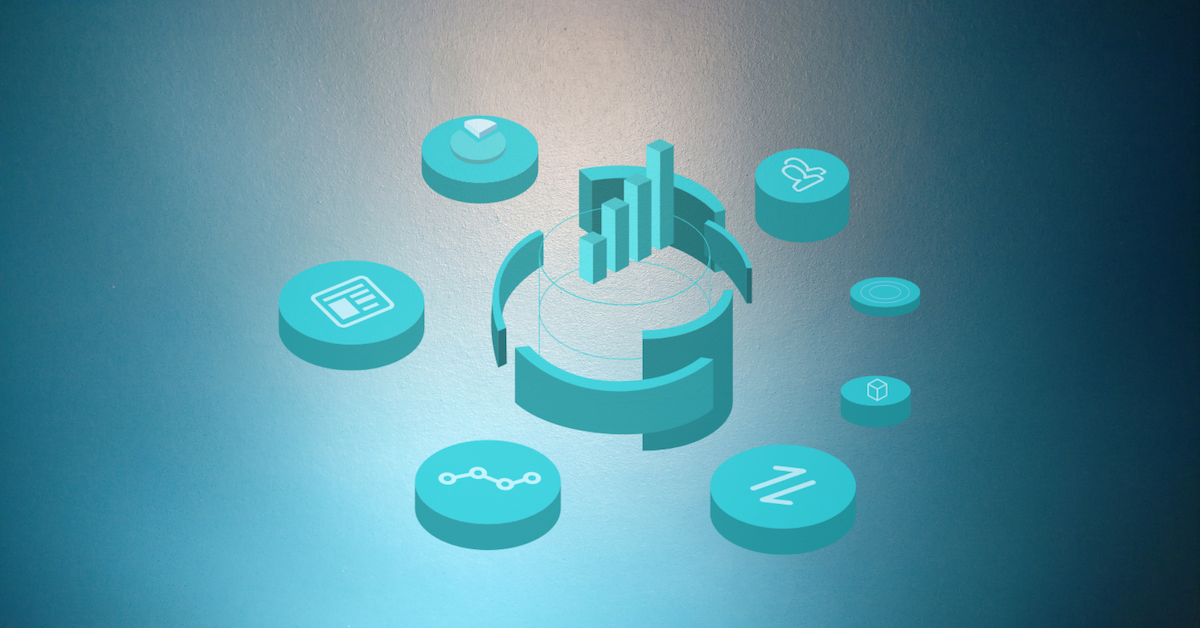 What are the economics and stats of TROY?
TROY is both a BEP-2 and ERC-20 token on the Binance and Ethereum blockchains. At the time of the TROY token launch, it traded at $0.005. Of the total tokens, 8 percent were allocated to the Binance launchpad, 10 percent went to the ecosystem and team advisors, and 12 percent went toward a private token sale where it sold at $0.007 per token. After the Binance and private sale launch, the remaining 60 percent went toward mining rewards.
Article continues below advertisement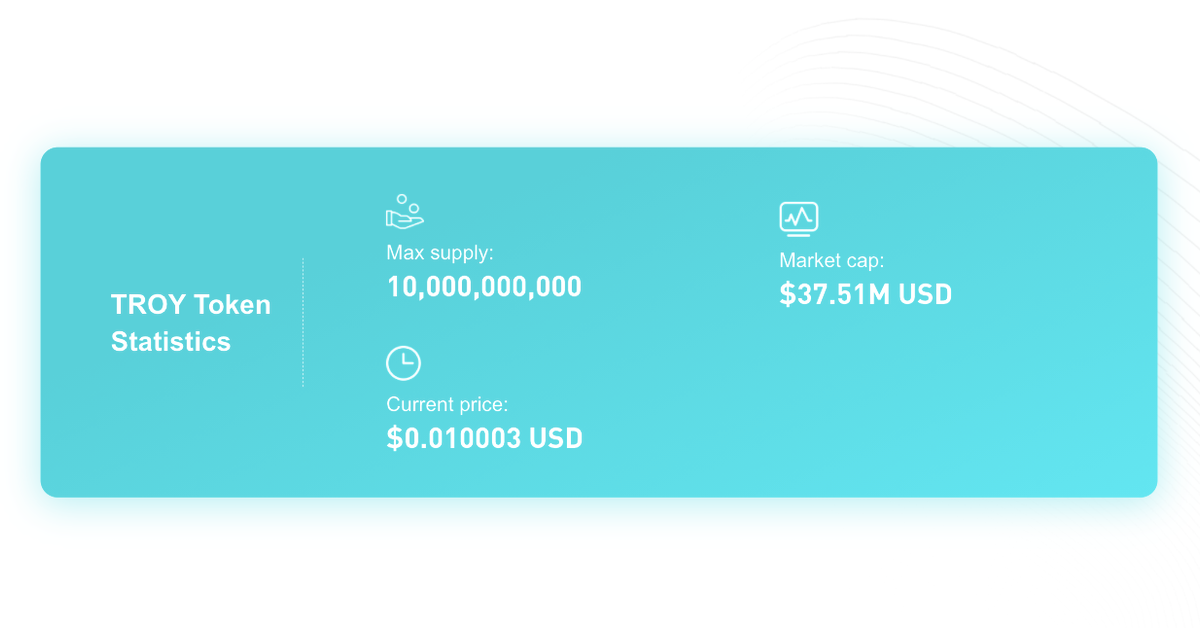 There are many incentives in holding the token. It functions as the medium of exchange on the network and can offer rewards based on user activities, such as synchronizing orders and timely and accurate updating. The TROY token also functions as a trading fee unit, is burnt in gas fees, and rewards brokers and investors for contributing to the ecosystem. Now, in TROY 2.0, the TROY token has added new functions, such as the ability to trade for other digital currencies. Holders will also receive a trading fee discount, and TROY will now serve as a governance token, allowing holders to vote and voice their views on proposals for TROY developments.
Article continues below advertisement
What's TROY's price, and what exchanges is it listed on?
At the time of this article's writing, TROY was trading at $0.0103 and had risen 0.69 percent in the last 24 hours. With a total volume of $8,362,780, total circulating supply of 8,905,660,523, and a 10,000,000,000 total token supply, it ranks as No. 383 on CoinMarketCap. It's currently 71.64 percent below its all-time high of $0.04 and has been hovering around its cycle low of $0.01.
TROY trades on Binance, Gate.io, BlueHelix, Hoo, and VCC Exchange. Combining decentralized and centralized solutions, TROY aims to bridge the gap between central governance and loose regulations. The "one-stop-shop" seems on course for further developments.