Have You Heard of Tron? Crypto Price Prediction for 2021
Tron is a blockchain project that's trying to decentralize content creation and distribution, while cutting out large middlemen like YouTube.

Tron (TRX) is an incredibly exciting crypto project that's been around for a while. Tron went public in 2018 and quickly made news after it bought out the popular torrenting and file sharing service BitTorrent three years ago. Since then, the platform has continued to gain traction as an alternative model for content creation and distribution.
Article continues below advertisement
Article continues below advertisement
With the Tron network, content creators can use a decentralized platform to distribute their content and get rewarded in TRX tokens depending on how popular their content is. In contrast to platforms like YouTube, where a large company acts as a middleman, the Tron network is a completely decentralized platform powered by blockchain technology.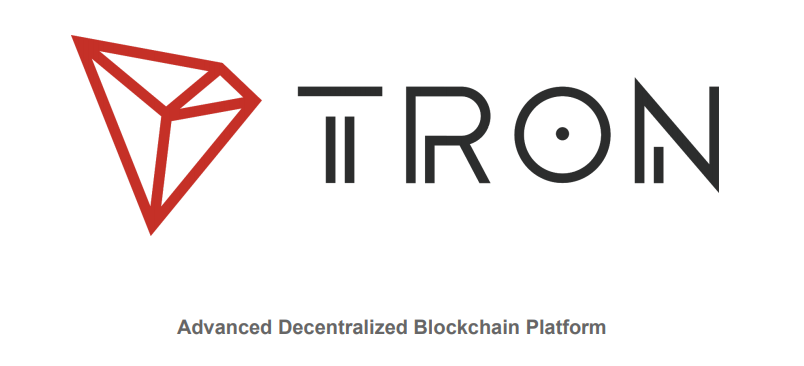 Article continues below advertisement
What is Tron?
The Tron network was founded in September 2017 in Singapore. The original idea was that Tron would use blockchain and peer-to-peer technology to create an alternative to current content platforms, which are dominated by a few large companies. Before blockchain and cryptocurrencies were hot speculative assets, early crypto enthusiasts saw this technology as a way to provide more freedom for people, whether that be financially or otherwise. Tron is simply taking this approach and applying it to the world of content creation.
The Tron network uses its own cryptocurrency, called Tronix, which is traded in altcoin exchanges. Content creators are rewarded in this token for how successful their content is. The more views and shares they receive, the more TRX they get paid. It's the opposite of how most social media companies operate. Companies like Facebook and YouTube monetize user content and only give a small kickback (if anything) to the content creator.
Article continues below advertisement
Article continues below advertisement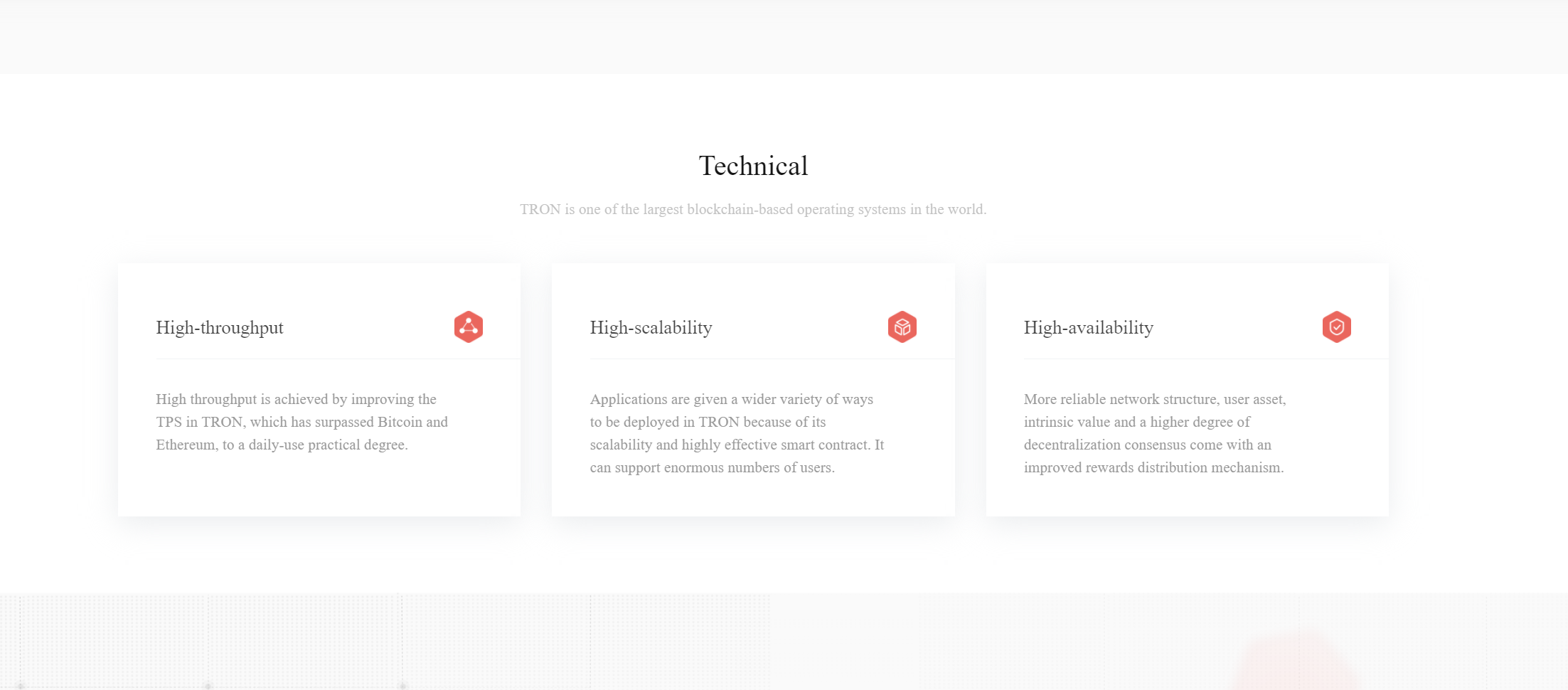 Tron was founded by Justin Sun—the founder of the popular audio live streaming app Piewo, which already has over 10 million users. Sun was listed by Forbes as one of Asia's top 30 under 30. He also was a protégé of Jack Ma, the founder of Alibaba.
Article continues below advertisement
Tron's price prediction in 2021
Unlike a lot of other cryptocurrencies, Tron has had a much steadier and gradual rise in price. Its TRX token first hit an all-time high in January 2018 when it touched $0.27 per coin. Since then, the prices have crashed and have only started recovering halfway through 2020. Currently, TRX is trading at $0.088 per coin.
Article continues below advertisement
Tron is definitely one of the slower-growing cryptocurrency projects out there. Despite this, it's the 20th largest cryptocurrency by market cap. Unlike a lot of other tokens, TRX doesn't seem to be a favorite among speculators and short-term traders. If anything, Tron seems to be riding more on its long-term potential.
Article continues below advertisement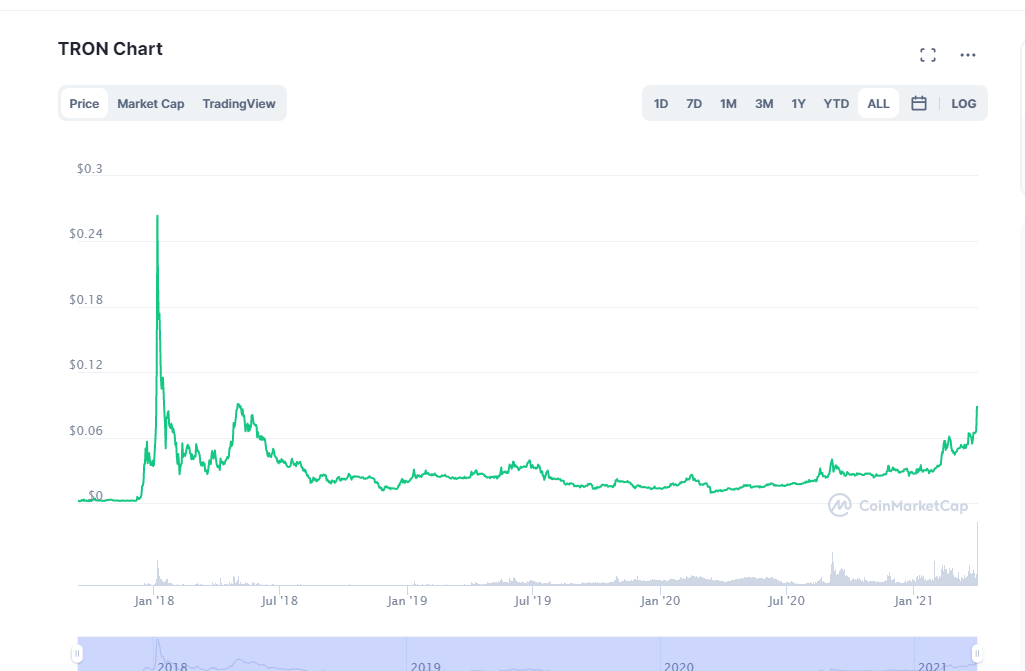 While that might not be great for short-term traders, it's good news if you believe in the project and you plan to hold for a while. The projects that have the best chance of succeeding long term have legitimate, real-life applications. Tron fits this description. Don't be surprised if the prices hit $0.18 by the end of the year and continue to rise gradually.
Where to buy Tron
Binance is the best place to buy TRX tokens right now. While there are a few other obscure exchanges that offer Tron, most of its trading volume comes from Binance. If you need an alternative for some reason, then Bitfinex, Bittrex, and Kraken all offer TRX tokens as well.