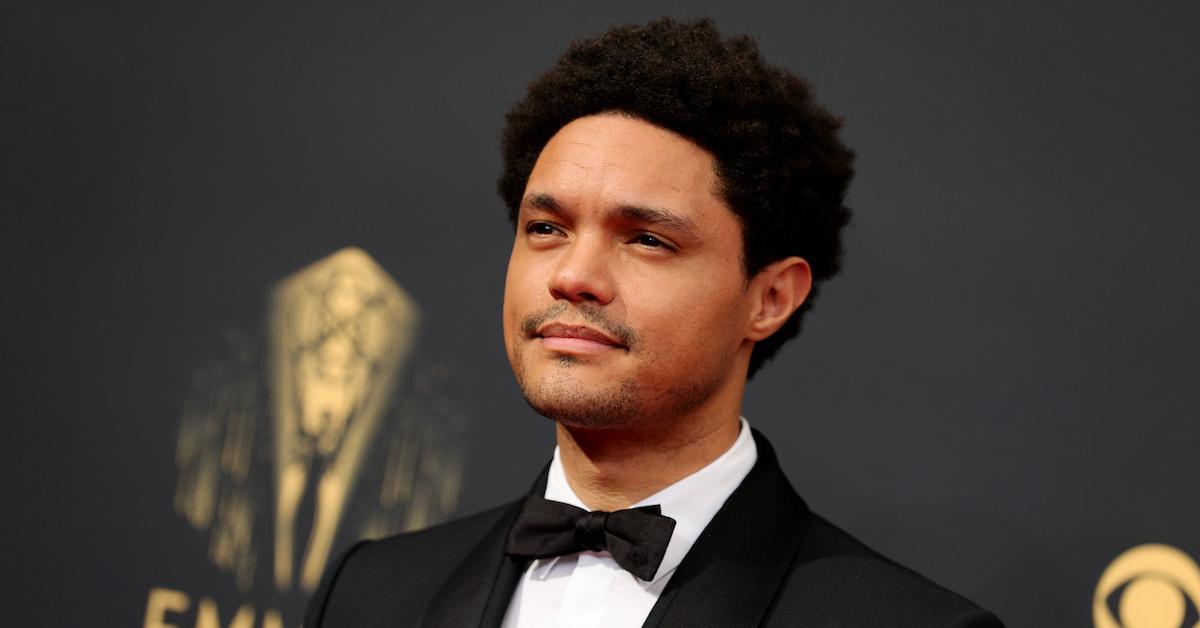 'The Daily Show' Host Trevor Noah: COVID-19, Abortion, and Gun Control
Ahead of his "60 Minutes" interview on Dec. 19, some people might wonder what Trevor Noah's political views are, especially when it comes to hot topics.
Trevor Noah, the host of The Daily Show, will be interviewed by 60 Minutes on Dec. 19. In the interview, he will speak about his successes and how he thinks he was able to reach such heights in his career. Ahead of the interview, what are Noah's political views?
Article continues below advertisement
Article continues below advertisement
During his show, Noah makes jokes about world leaders, their decisions, and hot-topic issues like abortion, COVID-19 regulations, gun control, former President​ Trump, and President Joe Biden. So, what are his actual views?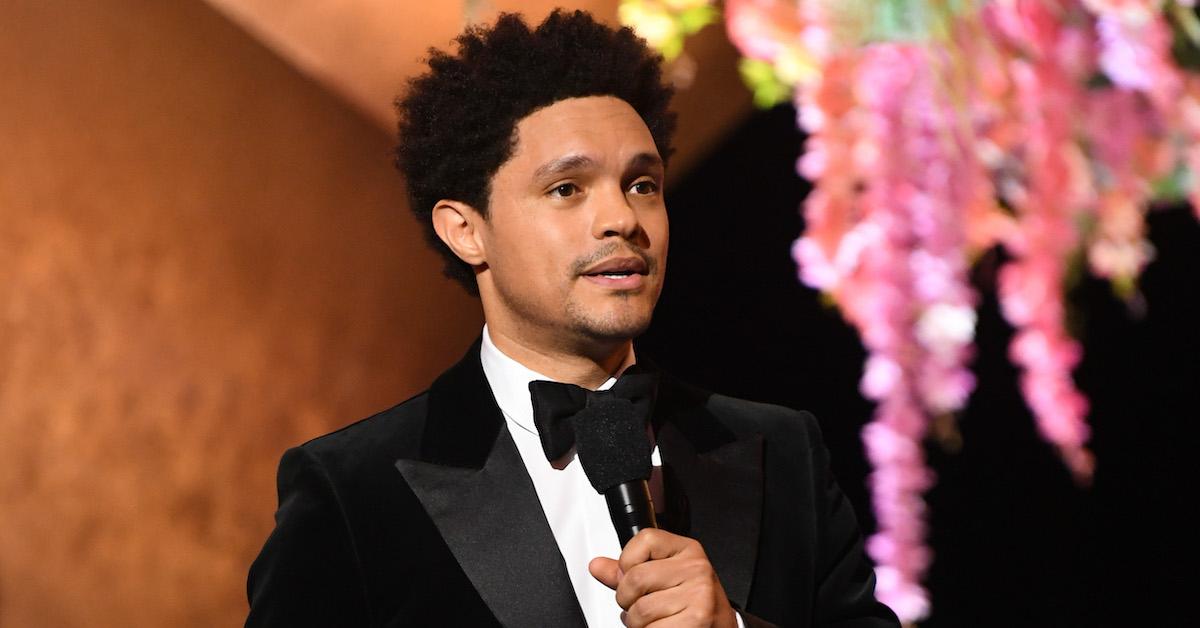 Article continues below advertisement
Trevor Noah discussed new COVID-19 vaccines for the omicron variant.
On Dec. 2, Noah took to Twitter to share a clip of a segment on The Daily Show. He expressed concerns about Moderna CEO Stephane Bancel's recent push for a new vaccine to protect the public against the omicron variant of the COVID-19 virus. His concern stems from the fact that most omicron cases have mild symptoms. Since the symptoms are mild, he doesn't think that there's a need for a new vaccine. Bancel is pushing for one, and Noah thinks that the only reason is for monetary gain.
In his segment, Noah stated, "On the other hand, the guy who stands to gain millions of dollars from new vaccines, says we need new vaccines." Noah followed up that statement by impersonating Bancel and including a joke that Bancel hopes to buy a Ferrari if the new vaccine deal goes through. He joked, "If we don't make a new vaccine this disease could be with us Ferrari —I mean forever! Sorry I was thinking of something else."
Article continues below advertisement
Article continues below advertisement
While Noah doesn't believe Bancel is lying about the need for a new vaccine, he doesn't think Bancel is the most objective (and therefore reliable) source on what steps should be taken regarding the omicron variant. Noah added that he awaits commentary from neutral sources— and jokes that since no one would buy a Johnson & Johnson vaccine anyway, they can be considered neutral.
Article continues below advertisement
Noah has criticized President Joe Biden and former President Donald Trump.
On former President Donald Trump, Noah has voiced several criticisms. The one that caught the public's eye is when he compared Trump to OJ Simpson who was famously acquitted of the 1994 doubler murder of Nicole Simpson and Ronald Goldman.
Article continues below advertisement
When Trump was acquitted during his second impeachment trial after the vote fell short by 10 of the majority needed for a conviction, Noah had chosen words for the verdict. During Noah's show, he commented that the situation was particularly tricky for Republicans because polls show that most Americans believe Trump should have been convicted. He added, "Sorry OJ, you had a good run but Trump got acquitted twice and he's responsible for more deaths."
Article continues below advertisement
As for President Biden, Noah was upset by restricted travel between African and U.S. countries due to the omicron variant. He commented, "Omicron has already been done in over a dozen countries around the world. We don't know where it started." Since the omicron variant has been detected in several other countries, Noah felt that the ban on travel to African countries wasn't warranted and illogical. He said, "Only the African countries? I still don't get the logic. You think Omicron is going to get to Europe and then just decide to stay there?"
Article continues below advertisement
Article continues below advertisement
Noah discussed the pro-life conservative movement, but ignored gun control.
Noah's political commentary doesn't stop with U.S. presidents or COVID-19. The Supreme Court heard oral arguments about Mississippi's abortion ban at 15 weeks. The Supreme Court was leaning towards overturning Roe v. Wade. Noah shared his opinion on the pro-life movement. He noted that there's an undeniable difference in the way conservatives tackle women's rights in the name of pro-life versus how they respond to gun control to prevent shootings, which could be considered a pro-life issue.
"When you think about it, it is wild for the United States to take such a step backward in women's rights." He also said, "This is the culmination of a 50-year plan for the conservative movement to reshape the courts for this very purpose." He added that while this might be a conservative movement to protect life, the same group fails to protect life regarding issues like school shootings.