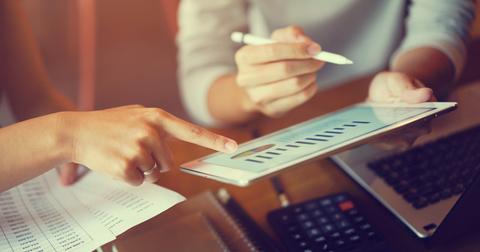 How Trading Naked Options on Robinhood Works
By Ruchi Gupta

Updated
If you are thinking about trading naked options on Robinhood, it helps to know the eligibility requirements and how it works. Investors may trade options to generate investment gains or hedge portfolio risks. As with stocks and ETFs, trading options on Robinhood is free, which can boost your returns. There are two categories of option trading strategies — covered options and uncovered or naked options.
Looking to learn about more advanced options strategies? We've added even more content to the Help Center to help you educate yourself about these strategies.https://t.co/JP0dBl2qt7

— Robinhood (@RobinhoodApp) August 26, 2020
What are naked options?
In option contracts, the buyer receives the right to purchase or sell a stock at a predetermined price, called the strike price, in the future. The option seller has the obligation to sell or purchase a stock at a future strike price. Investors can use option strategies to lock in stock prices as a way to manage market volatility.
There are two types of option contracts — call option and put option. A call option contract grants the buyer the right to purchase a stock at a specific price and date in the future. Individuals who buy call options think that the price of the underlying stock will go up in the future.
A put option gives the buyer the right to sell a stock at a specific price and date in the future. Individuals who buy put options bet that the price of the underlying stock will decline in the future.
In normal option trading, the seller has the stock or cash to meet the contract obligation. If an investor has the stock or cash required to meet the obligation of an option contract, the option is said to be covered.
However, a naked option arises when a trader sells an option contract without holding the underlying stock or setting aside cash in advance to fulfill the contract when it comes due.
How do you trade naked options?
In a naked call option, an investor could enter a contract and commit to selling 100 shares of Apple stock without actually possessing the shares. The investor hopes that the stock will tumble and that the option will expire worthless, which would allow the investor to profit from the premium paid by the option purchaser.
However, the investor could face massive losses if Apple stock soars beyond the strike price and they have to purchase the stock at the current price to meet the call option obligation.
Experienced traders usually trade naked options due to the high risks involved in the strategy. However, if the strategy is mastered well, trading naked options can be beneficial. For example, the upfront costs involved in trading naked options are lower than the costs of trading covered options. Naked options allow investors to play market volatility.
We've been rolling out multiple updates to our options offering to enhance the experience for our customers. We've expanded educational resources, improved the interface, and are adding new eligibility criteria. https://t.co/HPhgSLYTKj

— Robinhood (@RobinhoodApp) September 8, 2020
Trading naked options on Robinhood
Robinhood allows investors to trade stock or ETF options. However, not every investor is eligible to trade naked options on Robinhood. To protect investors, approval is required to trade any options on Robinhood. The broker has eligibility requirements that an investor must meet before they can access and trade options on the platform.
Robinhood requires that investors who want to trade options disclose their trading experience, investment objective, and income. The broker conducts an assessment to decide whether it can give the investor access to options trading. An investor needs stock trading experience before they can start option trading on Robinhood. The company might hold stocks or cash as collateral to make sure that an investor can meet the option trading obligations when they are due.
Access to naked option trading on Robinhood requires going through a more stringent approval process. Trading naked options on Robinhood comes with several restrictions. For example, you can't write option contracts if you don't have enough stocks or cash to meet your obligation. Instead, Robinhood allows you to trade already written options that you can sell back to the market. Restrictions around day trading also impact trading naked options on Robinhood.
Robinhood assigns levels to option traders on its platform based on their experience in the field. You can trade options on Robinhood with Instant and Gold accounts. If you start trading options with a Cash account, Robinhood will automatically change it to an Instant account.
Currently, Robinhood doesn't support shorting stocks. Investors can short stocks indirectly on the platform by buying put options. Purchasing a put option is a way to bet on the decline of the underlying stock. You can also short stocks through inverse ETFs.