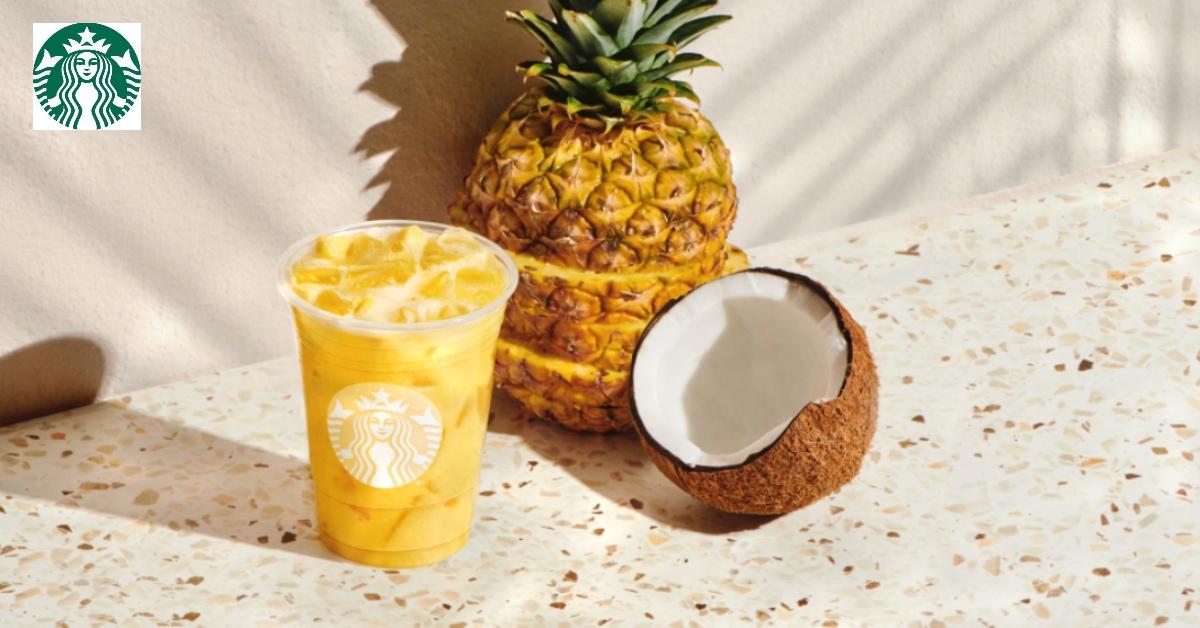 Starbucks Is Offering Half-Price Cold Drinks Every Tuesday in July
Summer is here and the heat is setting in. But don't worry, Starbucks is making those miserably stifling work days a little easier. For all of July 2022, Starbucks is offering many of your favorite cold beverages for just half the price. Read on to get all the details regarding this limited-time offer.
Article continues below advertisement
Unlock Starbucks' half-price cold beverage deal in July by becoming a Starbucks Rewards Member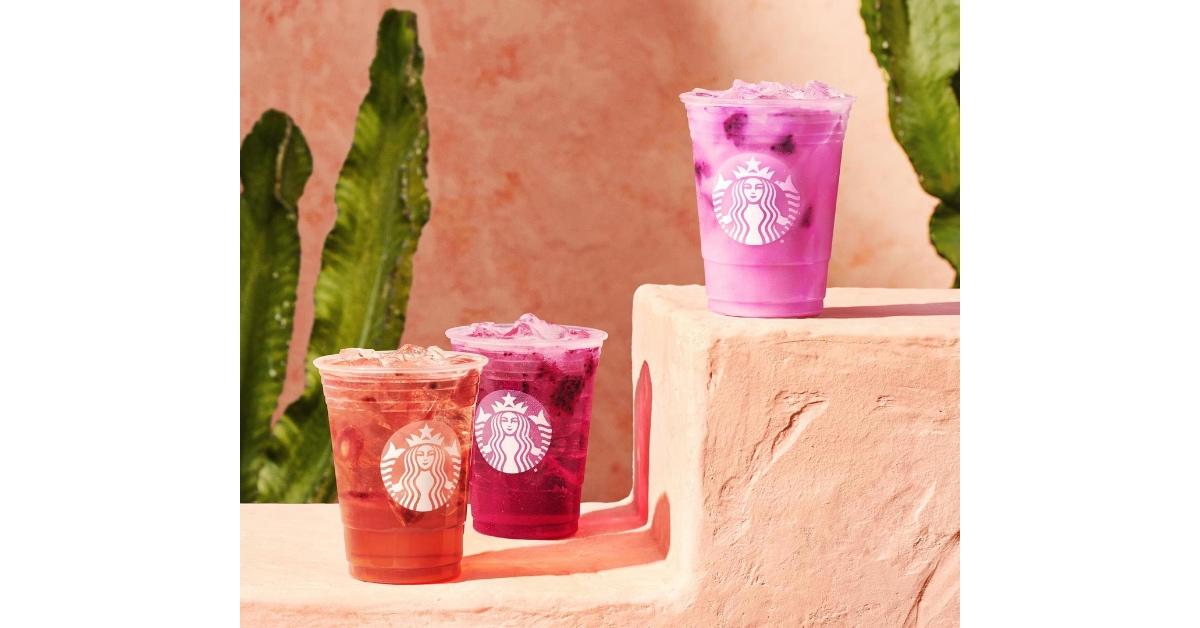 If you haven't yet joined Starbucks' rewards program (by the way, it's free), now might be a good time to do so—you'll unlock various offers. In July, Starbucks is cutting many of its cold beverages' prices in half, but only for Starbucks Rewards Members.
To participate, in addition to being a member of the coffee chain's rewards program, you'll need to purchase a cold beverage from a participating location on a Tuesday. This is the only day of the week the deal is being offered (and why the coffee giant named the promotional campaign "Summer TuesYays.")
Article continues below advertisement
Perhaps Tuesday just might be the perfect time to try Starbucks' newest cold beverage, the Pineapple Passionfruit Starbucks Refresher.
What beverages are excluded from Starbucks' July half-off deal?
Starbucks' Summer TuesYays deal is only being offered at participating locations, so it's best to check if your local Starbucks is one of them. Also, you won't be able to take advantage of half-price drinks if you purchase a ready-to-drink, alcoholic, or bottled beverage, as these are excluded from the July promotion.
Article continues below advertisement
Starbucks says it's limiting the half-off cold beverage to one per person, so you likely won't be able to take advantage of the deal if you're making a Starbucks run for friends, family, or coworkers.
Article continues below advertisement
A look at other some of the other summer deals Starbucks is offering in 2022
While Tuesdays may have just gotten a little more exciting, Thursday is another day of the week we should learn to appreciate. Not only is it one day away from Friday, but it's another day Starbucks is using to spoil its rewards members.
On select Thursdays, Starbucks is offering a two-for-the-price-of-one deal on most of its drinks. When you buy a beverage between 2 p.m. and 7 p.m., you'll get a second one free. But there's a catch: Starbucks hasn't issued a calendar that outlines which Thursdays the promotion is being offered.
Article continues below advertisement
Instead, the company will notify you when the deal is happening and add your coupon to your Starbucks app home screen. Most handcrafted beverages (grande or larger) are included in the deal. According to Starbucks, this includes "all espresso-based drinks, frappuccino blended beverages, seasonal drinks, iced teas, cold coffees, and Nitro."
To sweeten the deal, Starbucks isn't limiting how many beverages customers can order using the buy-one-get-one-free promotion, so long as the drink isn't excluded from the deal.