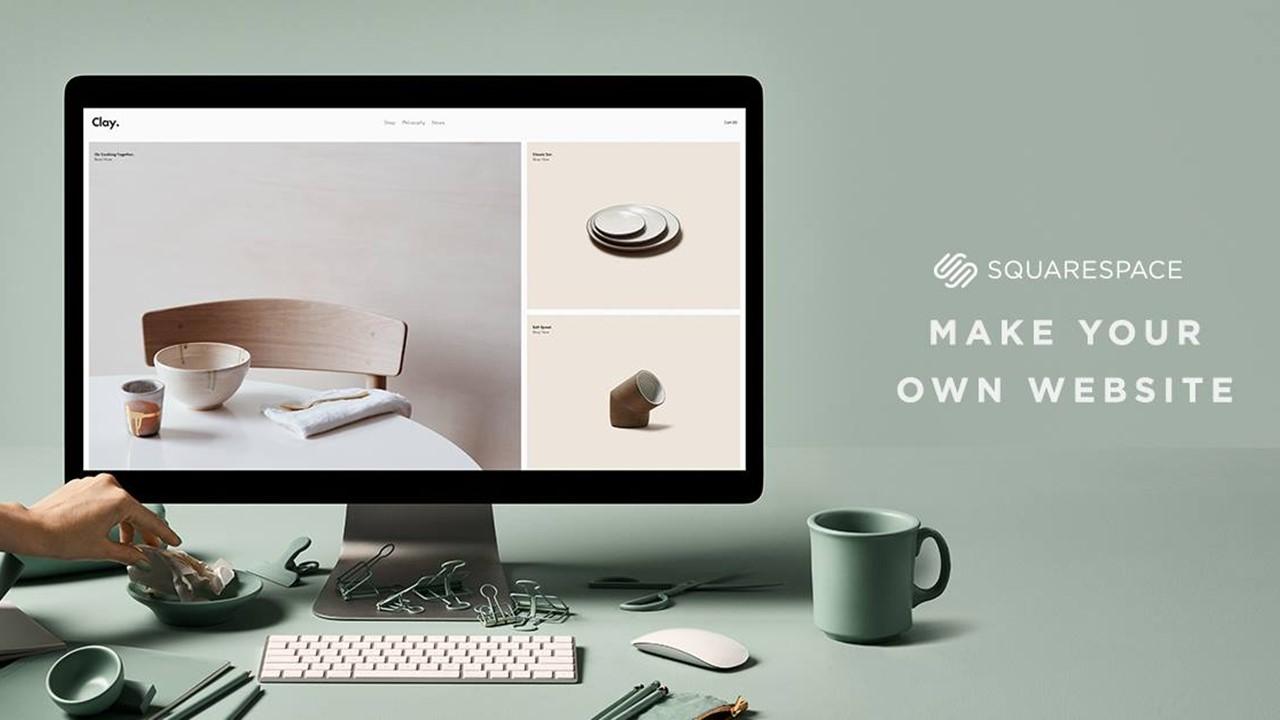 Two Weeks Until the Squarespace IPO Direct Listing Date
Website building and hosting platform Squarespace has been building the buzz about its upcoming IPO since it published a draft registration statement in January. Now, the direct listing date is set and investors are prepared to take a bite.
Article continues below advertisement
When is the Squarespace direct listing date and what should traders know before buying in?
Squarespace is going public on May 19
Barron's reported that Squarespace plans to go public on or around May 19. That gives investors just over two weeks to determine if buying the direct listing stock is right for their portfolio.
Article continues below advertisement
Whatever the case, most retail investors won't get the offering price since institutional investors and employees get first dibs. However, direct listings do make it harder to sell shares before the 90-day grace period ends. This caveat often smoothes the volatility of the new ticker symbol, which potentially makes it a more amenable opportunity for those with a lower level of capital to play with.
Where Squarespace stands ahead of its direct listing date
According to the Squarespace prospectus filed with the SEC, its 2021 financial metrics were impressive. An annual total of $621 million in revenue led to a 28 percent revenue growth YoY. Meanwhile, commerce revenue is up 78 percent YoY.
Article continues below advertisement
Squarespace has a storied resume 17 years after it came out of stealth mode. The company has accrued numerous institutional investors for a total of $578.5 million in funding.
Article continues below advertisement
All of this growth and prosperity points to a public offering, so it isn't a surprise that Squarespace is taking the leap. The company does maintain a net loss into the current year to the tune of $6.7 million. However, that doesn't mean the IPO won't succeed.
Squarespace's decision to go public via a direct listing suggests that it wanted to maintain the cash flow, keep investors tied to the stock for a few months, and avoid the intricacies of the IPO roadshow (including one of the biggest players in the game, underwriters).
Article continues below advertisement
What's the unicorn Squarespace IPO valued at?
With Squarespace's latest corporate value hitting $10 billion (after a $300 million funding round from late-stage VC firms), investors expect a high-profile offering. That's exactly what Squarespace is delivering with 40 million outstanding shares.
How to invest in the Squarespace IPO on the direct listing date.
Shortly after the debut trading day starts, investors will be able to find Squarespace on the NYSE under the ticker symbol "SQSP."
Article continues below advertisement
It might suit risk-aware traders to set a limit order on their Squarespace stock trade. This helps investors avoid overspending on a stock if the market value changes during the trading process.
Note that Squarespace reported that it's debuting on or near May 19, so the weekdays surrounding this date will be an important time to watch. Recent companies that went public through a direct listing include Asana (NYSE:ASAN), Coinbase (NASDAQ:COIN), and Spotify (NYSE:SPOT), the latter of which was the first major company to go public directly.