BIOL Stock Jumps Above $1, Looks Like a Good Buy for Investors
Biolase Technology (BIOL) operates in the medical laser technology space and targets the dental health industry. With returns of 145 percent YTD, BIOL stock has become popular with penny stock investors. What's the forecast for Biolase stock and should you buy it now?
Article continues below advertisement
Biolase sells innovative laser systems secured by hundreds of patents, which speaks to its competitive advantage in the market. With a market cap of about $150 million, Biolase is still a tiny healthcare stock. However, the company has strong growth prospects and substantial liquidity. If you have Biolase on your watchlist, find out why the stock is moving and where it could go next.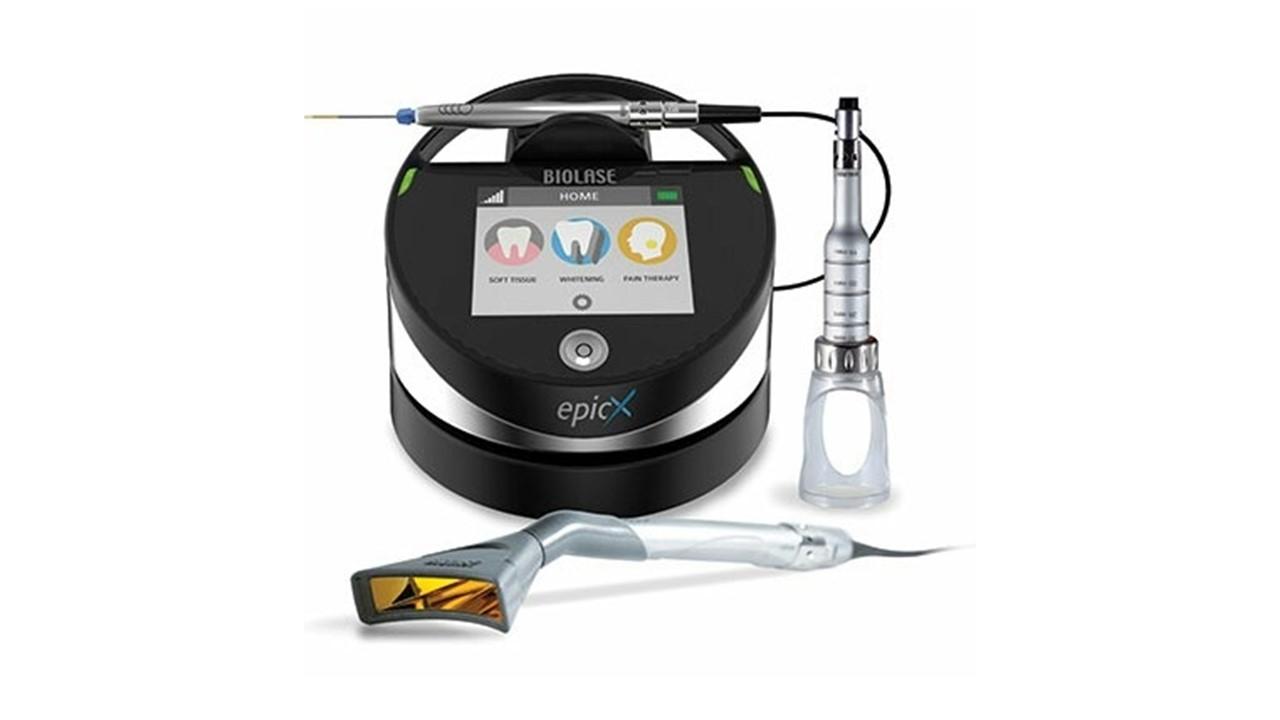 Article continues below advertisement
Biolase Technology stock news
Recently, Biolase struck a strategic partnership with Einstein Healthcare Network, which is a leading nonprofit healthcare system. The arrangement, focused on endodontist training, promises to bring more customers to Biolase and fuel its revenue growth. Biolase's revenue jumped more than 30 percent sequentially in the fourth quarter of 2020 with newly acquired customers contributing nearly 80 percent of the sales.
Seeing that kind of growth, investors think that the company's sales will keep rising strongly because the Einstein Healthcare deal is going to give its products more exposure.
Article continues below advertisement
Why Biolase Technology stock got a boost
Biolase stock shot up 34 percent on April 8 and closed above $1. The stock retreated about 4 percent to $0.98 in the pre-market session on April 9. It seems some investors moved to take profits after the previous day's rally drove Biolase's gains in the past year to 325 percent.
BOIL stock has traded in the band of $0.22–$1.51 over the past 12 months. At the current price, the stock stands more than 360 percent above its recent low and 30 percent off the peak.
Article continues below advertisement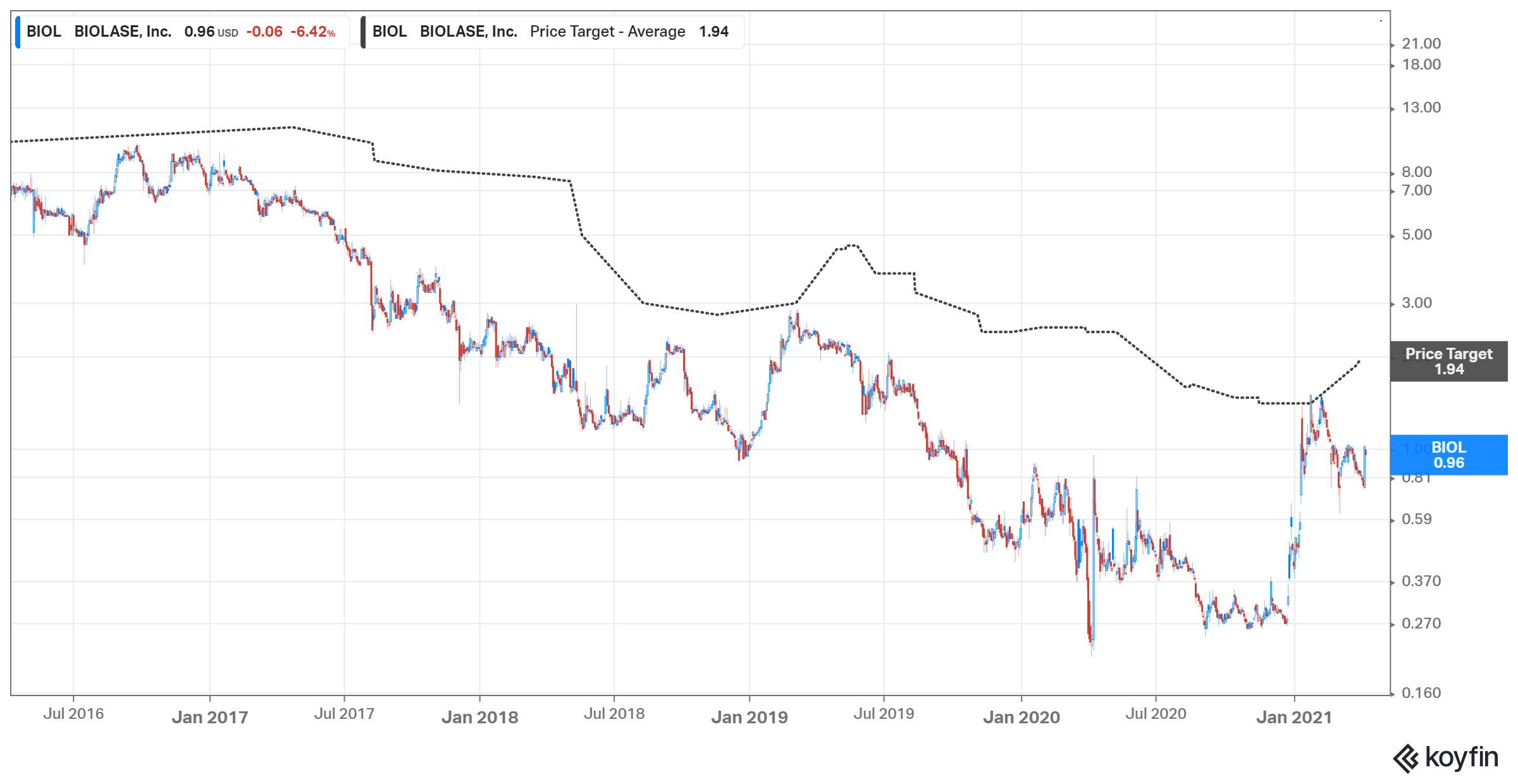 BOIL stock price forecast
The recent spike has left investors curious about Biolase's stock price forecast. Will it come down soon or keep rising and exit the penny stock zone? BOIL's stock outlook leans bullish right now. The consensus target price of $1.94 implies a 90 percent upside from the current level. The high target price of $2 implies a 100 percent upside.
Article continues below advertisement
Biolase Technology (BIOL) stock looks like a good investment.
There are several reasons you might want to buy BIOL stock now. The 30 percent pullback from the peak has opened a window to enter the stock at a discount. Also, Biolase continues to enter partnership arrangements that have the potential to unlock long-term sales growth.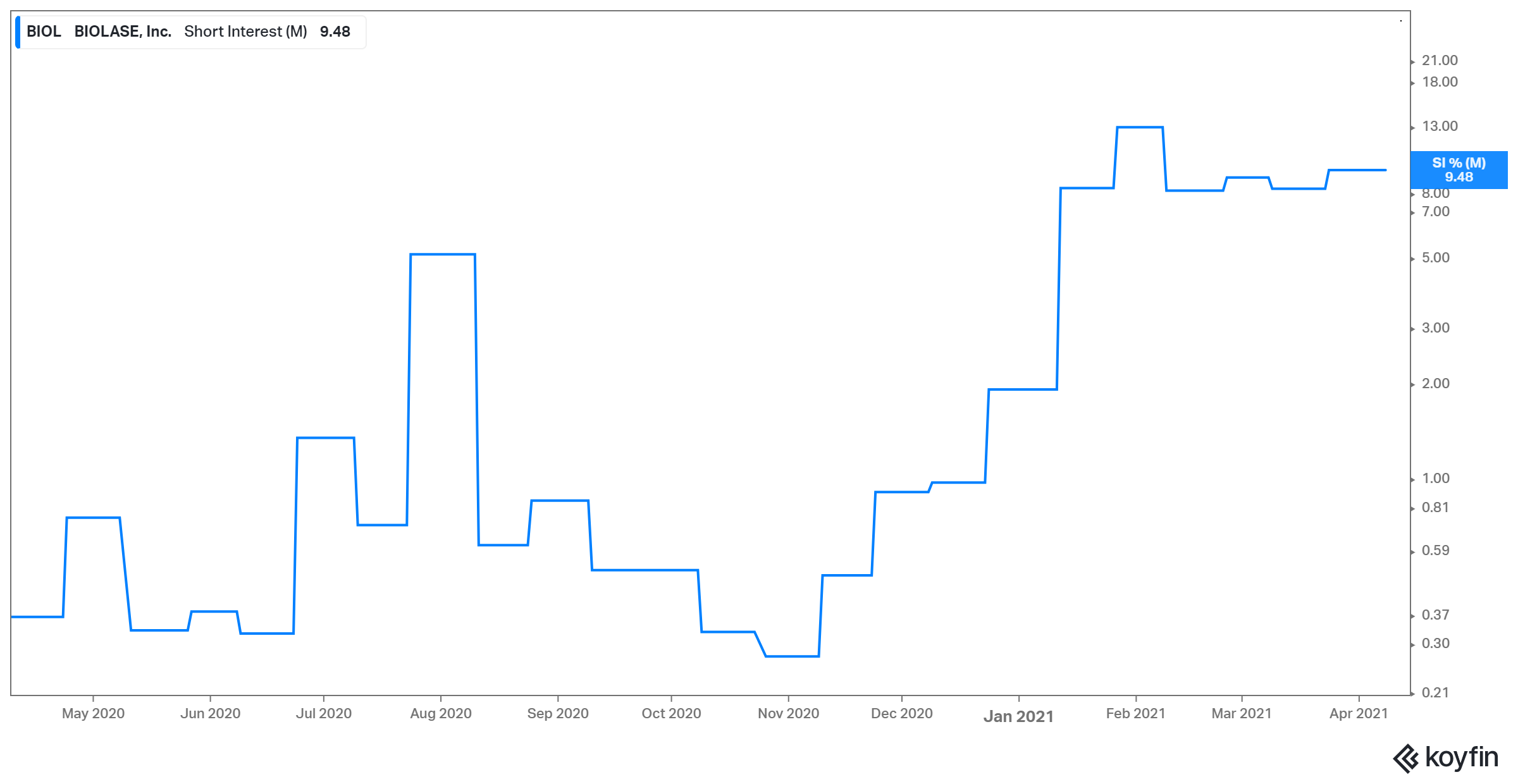 Since BIOL stock is about 10 percent shorted, there's the potential for a short squeeze if the price stays above $1 for a while. Like what happened with GameStop and AMC Theatres, a short squeeze would provide more lift for the stock.