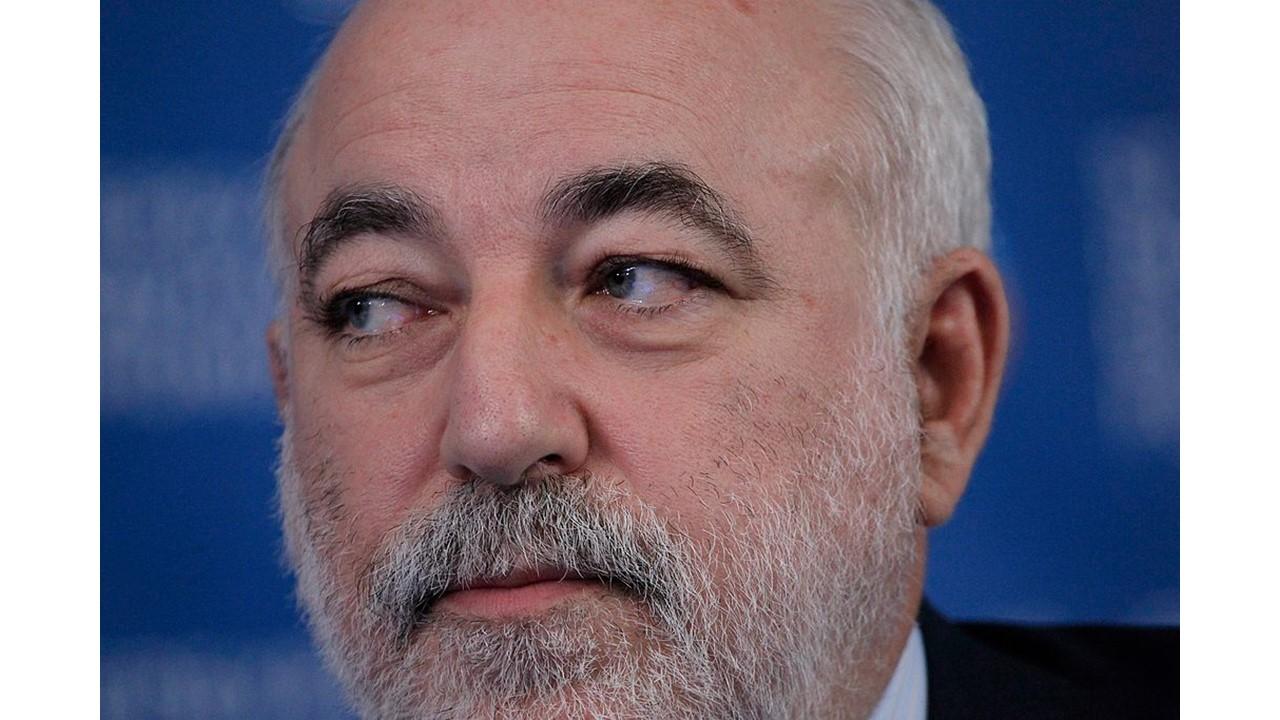 Seized Assets Are Just a Fraction of Russian Oligarch Viktor Vekselberg's Net Worth
By Rachel Curry

Apr. 5 2022, Published 11:34 a.m. ET
Western nations are making good on promises to seize the assets of Russians. The U.S. and Spain seized a yacht owned by Viktor Vekselberg, a Russian oligarch with close ties to Russian president Vladimir Putin. Authorities seized Vekselberg's $90-million yacht in Mallorca, Spain, taking some of his net worth.
Article continues below advertisement
At this point, Vekselberg is a billionaire, but the penalties could add up if the Russian war on Ukraine continues. Let's take a closer look at the oligarch's assets.
U.S. Department of Justice announces the seizure of Viktor Vekselberg's yacht
The U.S. Department of Justice (DOJ) reports the U.S. and Spain executed a freezing order of a 255-foot superyacht owned by Vekselberg. The yacht was found docked in Mallorca (the largest of Spain's Balearic Islands), and the DOJ alerted Spanish authorities and requested its seizure. According to the DOJ, the yacht—Tango—was "subject to forfeiture based on violation of U.S. bank fraud, money laundering, and sanction statutes."
Article continues below advertisement
Vekselberg reportedly purchased the yacht in 2011 and used shell companies to avoid any U.S. dollar transaction oversight. The U.S. Treasury first sanctioned Vekselberg on April 6, 2018, for failing to have a license to conduct U.S. payments for maintaining Tango.
U.S. attorney general Merrick Garland warned, "Today marks our task force's first seizure of an asset belonging to a sanctioned individual with close ties to the Russian regime. It will not be the last." Garland also says the administration is holding accountable supporters of Putin amid the "unwarranted invasion of another sovereign nation."
Article continues below advertisement
Viktor Vekselberg's history and net worth
Vekselberg is the son of a Ukrainian Jewish father and Russian mother. He was born in Ukraine but graduated from college in Moscow. He started a company in the aluminum industry, which Russia privatized in 1993, and Vekselberg's wealth soared. Today, Vekselberg has a net worth of $16.7 billion, according to the Bloomberg Billionaires Index.
Viktor Vekselberg
Owner of Renova Group, Russian oligarch
Viktor Vekselberg has been sanctioned by numerous governments and administrations, including the Biden and Trump administrations. He has close ties with Russian president Vladimir Putin. His assets (including a $90-million yacht) are heavily tied to the flow of the Russian economy, which is currently being sanctioned and bottlenecked amid the country's war on Ukraine.
Birthdate: April 14, 1957
Birthplace: Drohobych, Ukrainian SSR, Soviet Union (present-day Drohobych, Ukraine)
Education: Moscow Transportation Engineering Institute
Spouse: Marina Vekselberg
Children: 2
Article continues below advertisement
In the following years, Vekselberg expanded his reach by investing in the oil industry. He enabled the formation of the AAR consortium, a joint partnership between Ukraine and Russia that eventually merged with Russian assets of British Petroleum.
In 2009, Vekselberg was investigated by the Swiss Federal Finance Department for allegedly violating securities law. He reports only having citizenship in Russia, but the Republic of Cyprus offered him citizenship in 2018. To protect his assets. he has resided in a region of Switzerland that maintains an otherwise-abolished lump-sum tax law.
Vekselberg lost $1.81 billion from his overall net worth in the first four months of 2022, in part due to the seizure of his $90-million yacht and the overall isolation of the Russian economy.