Russell Henley Goes From U.S. Open to Travelers Championship With Confidence
Learn more about Russell Henley's net worth, his professional golf career, and his personal life as he competes in the 2021 Travelers Championship.
Pro golfer Russell Henley tied for first place for the first three rounds of the U.S. Open earlier this month, before ending the tournament tied for 13th place. Undaunted by that result, he immediately focused on the next challenge: the Travelers Championship.
Article continues below advertisement
Article continues below advertisement
"Yeah, I feel like for me, last week a lot of it was just doing some basic things," he said during the Travelers event, per Golf Channel. "You know, it's nothing too complicated. I don't feel like I have to do anything crazy to finish better than I did. … I take a lot of confidence feeling like I can handle more pressure than I thought I could and can hang in on a tough course. That gives me a lot of confidence, and just going to try it build on it."
Henley has three PGA Tour victories to his name so far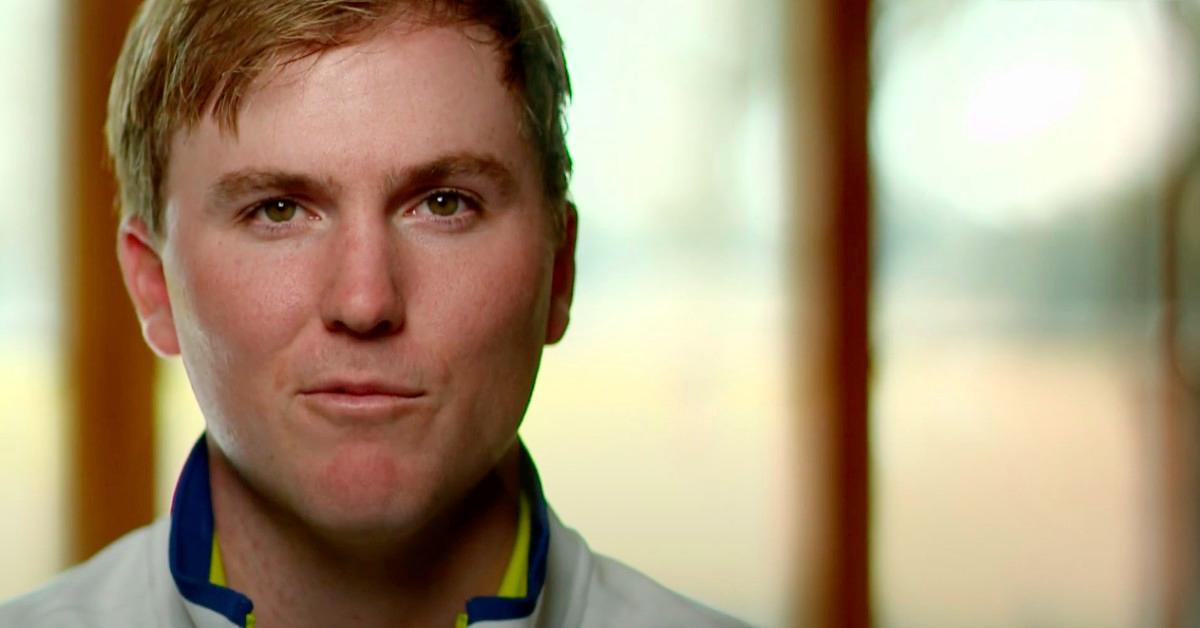 Born in Macon, Ga., Henley attended Stratford Academy and then majored in consumer economics at the University of Georgia. The 32-year-old turned pro in 2011 and joined the PGA Tour in 2013.
Article continues below advertisement
So far, he has racked up three PGA Tour victories, winning at the 2013 Sony Open in Hawaii, the 2014 Honda Classic, and the 2017 Shell Houston Open, as his PGA profile touts. Because of a superstitious belief, he never talks about scores for an upcoming round. He's currently No. 56 in the world, having fallen out of the top 250 last summer, according to Golf Channel.
He's married to painter Teil Duncan
According to his PGA profile, Henley is married to Teil Duncan, an established painter based in Charleston, S.C. His bucket list includes winning the Masters, visiting Italy, and skydiving. He enjoys playing guitar and has played onstage with O.A.R. and Darius Rucker.
Article continues below advertisement
Article continues below advertisement
He also helped establish the Five Star Kevin Brown Russell Henley Celebrity Classic, a golf event that benefits the Rescue Mission of Middle Georgia, the Macon Volunteer Clinic, and the Fellowship of Christian Athletes. According to the event's website, this year's Five Star Classic will take place on Sep. 20 and 21.
Henley reportedly has a multimillion-dollar net worth
Online estimates of Henley's net worth range from $5 million to $8 million. If that net worth is accurate, Henley has a far smaller fortune than other famous golfers. According to Celebrity Net Worth, Tiger Woods' net worth is $800 million, Greg Norman's is $400 million, Jack Nicklaus's is $400 million, Phil Mickelson's is $400 million, Gary Player's is $250 million, and Rory McIlroy's is $150 million.
Article continues below advertisement
Article continues below advertisement
He admires Tiger Woods and Phil Mickelson's mental resilience
After the 2021 U.S. Open, Henley described the mental exhaustion the competition entails. "I think it kind of hit me on Wednesday," he said, reports Golf Channel. "I thought I was good Tuesday, and then Wednesday, I remember feeling like, 'OK, that did take a lot out of me.' Didn't really realize it. I feel OK. I'm definitely going to try to chill this afternoon."
He added, "Just the fact that Tiger [Woods] has won 15 of these [majors] and Phil [Mickelson] has won six, I mean, you just think of these guys winning that many majors, and it's just unbelievable to think about how tough they are mentally."