Ron DeSantis Offers Relocation Bonuses to Police Dismissed for Refusing COVID Vaccines
Governor Ron DeSantis wants to give $5,000 bonuses to police officers who relocate to Florida, especially if they are unemployed due to vaccine mandates.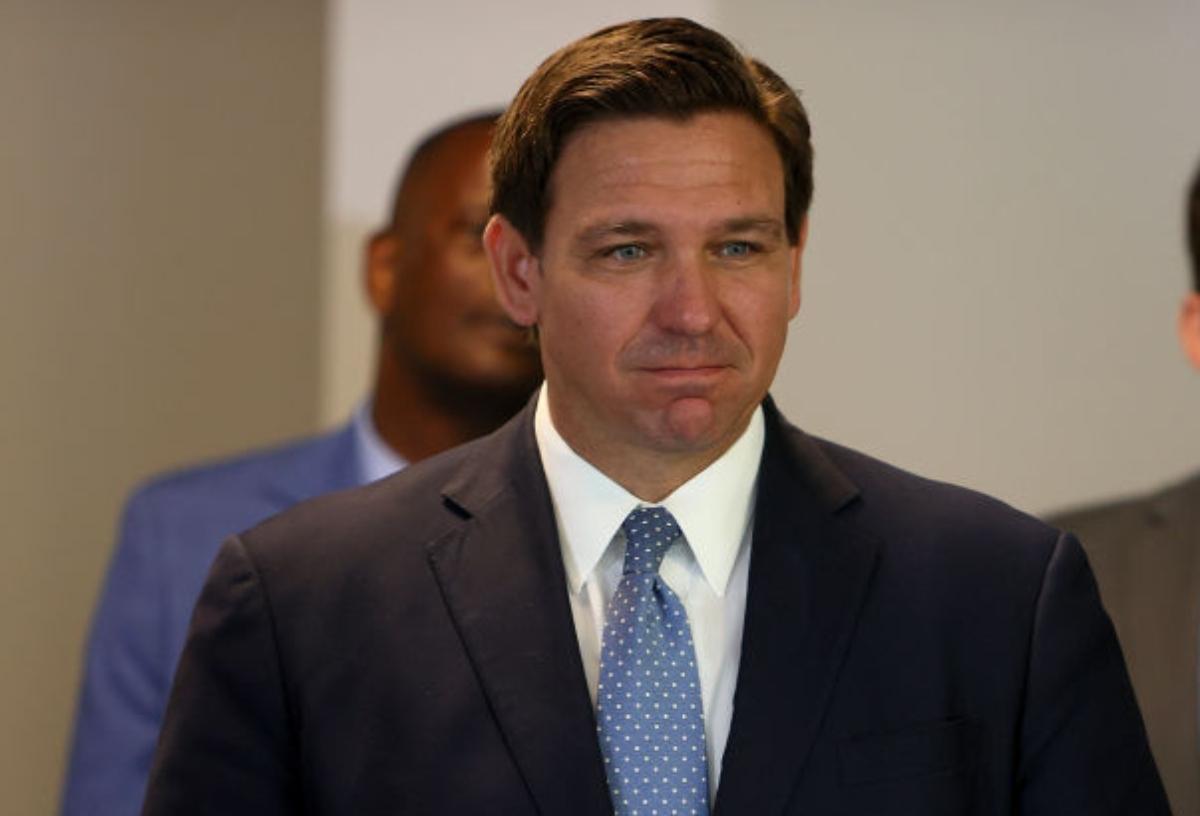 The governor of Florida, Ron DeSantis, is again taking a stand against government-enforced vaccine mandates. He announced during an interview on the Fox News program "Sunday Morning Futures" that he intends to sign into a law a $5,000 bonus for any police officers relocating from other states to work in Florida.
Article continues below advertisement
Article continues below advertisement
Governor DeSantis has frequently criticized Democratic policies and any restrictions or mandates related to COVID-19. While discussing his proposed $5,000 police relocation bonus, he made it clear he wishes to reward officers who may lose their jobs due to vaccine mandates in other states.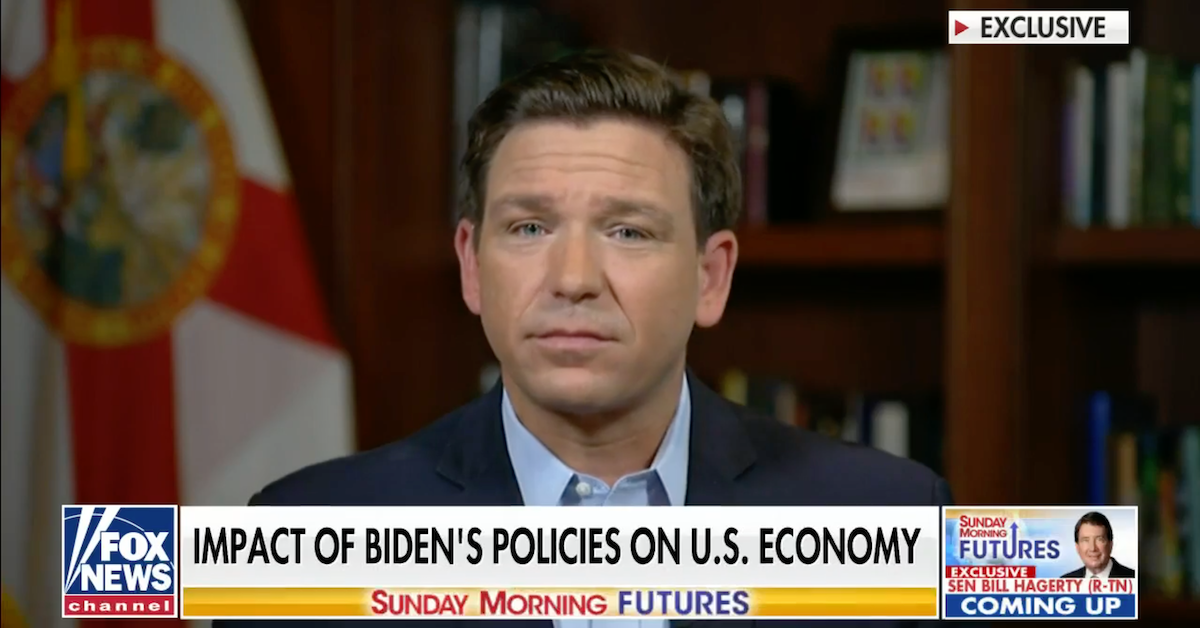 Article continues below advertisement
Referring to states with strict COVID-19 vaccine regulations for employees, DeSantis said, "So NYPD, Minneapolis, Seattle, if you're not being treated well, we'll treat you better here."
DeSantis has a long track record of opposing vaccine mandates.
President Biden has mandated COVID-19 vaccinations for those working at companies with 100 or more employees. DeSantis said during Sunday's interview that he believes the vaccine mandate is unconstitutional.
Article continues below advertisement
Article continues below advertisement
DeSantis wants to push back against any local vaccine mandates in Florida as well as the federal vaccine requirements. He stated that Biden's vaccine mandate will likely cause "huge disruptions in medical, in logistics, in law enforcement."
In addition to offering a $5,000 bonus to relocating police officers, DeSantis aims to sign legislation to prevent Floridians from losing jobs due to refusal of the vaccine.
Article continues below advertisement
"We're going to have a special session and we're going to say nobody should lose their job based off these injections. It's a choice you can make but we want to make sure we are protecting your jobs and your livelihood," he said on the Fox News program.
Article continues below advertisement
Ron DeSantis' popularity remains high but is flagging.
When DeSantis ran for governor of Florida in 2018, he benefited from president Trump's endorsement. The Tampa Bay Times reported earlier this month that the governor's popularity has been surging, leading Fox News to see him as a leading contender for a 2024 presidential run.
Article continues below advertisement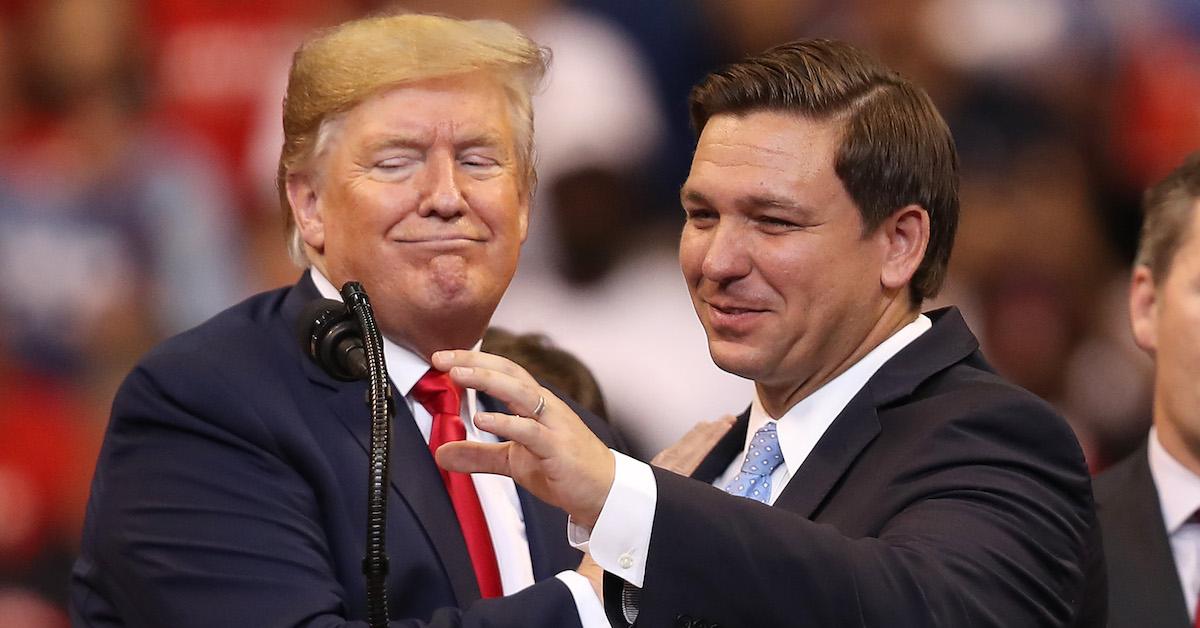 Although DeSantis hasn't said he plans to run for president, Republicans may be hoping for just that. However, Trump (who also hasn't committed to a 2024 campaign) told Yahoo Finance that he was confident that no competitors, including DeSantis, could defeat him. "If I faced him, I'd beat him like I would beat everyone else."
Article continues below advertisement
Article continues below advertisement
DeSantis has seen high approval ratings as governor, but as a New York Times Republican strategist noted in September, "his approval ratings have slumped, and his re-election has looked like a lot less of a slam dunk." Though some Republicans support his mandates against masks and vaccines, DeSantis has found resistance in parts of the state.
When is DeSantis up for reelection?
DeSantis's reelection campaign will conclude on November 8, 2022. He told Fox's Sean Hannity in an October interview that he was focused on the governorship and not looking to a presidential bid. Many believe that DeSantis' chances for a successful presidential campaign hinge on a successful reelection as Florida's governor.
Along with the demands of running a gubernatorial campaign, DeSantis said he is keeping his eye on other Florida elections such as those for school boards. Goals include preventing critical race theory supporters from being elected to boards and general protection of parental rights to make educational decisions for their children.