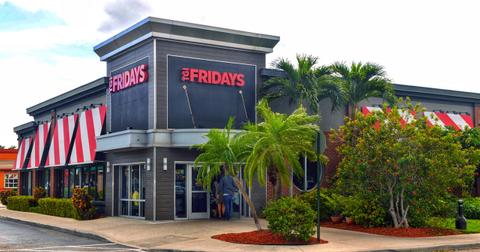 TGI Fridays Featured on 'Undercover Boss' Episode
By Ruchi Gupta

Updated
TGI Fridays CEO Ray Blanchette will be featured on an Undercover Boss episode premiering on Friday, Oct. 2. Blanchette took a break from his regular duties to anonymously mingle with TGI Fridays employees to learn valuable lessons about the restaurant chain's workforce firsthand. The episode was filmed before the COVID-19 pandemic started.
Article continues below advertisement
What is TGI Fridays?
TGI Fridays is an American restaurant chain with a global footprint. The company operates more than 850 restaurants across 55 countries. Started in 1965, TGI Fridays has a casual dining menu. Private equity firm TriArtisan Capital owns TGI Fridays. The firm bought the business from Sentinel Partners in 2019.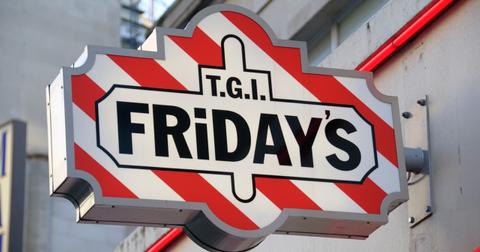 Article continues below advertisement
TGI Fridays sought to go public through a merger with a special purpose acquisition company (SPAC) but the deal flopped. Nikola went public through the SPAC route and many other companies are following its footsteps.
What is Undercover Boss on CBS?
Undercover Boss is a reality television series that airs on CBS. A senior executive at a major company secretly works alongside employees to get a firsthand look at how the company runs.
Article continues below advertisement
The executive is on a mission to learn lessons that may help make the company better. For example, secretly taking up low-level jobs at the company allows the executive to interact with the company's workforce. The executive also gets to see how employees perceive the company and its leadership.
Article continues below advertisement
The Oct. 2, the show featuring TGI Fridays CEO Blanchette will be the premiere episode for the show's 10th season. Undercover Boss has won an Emmy Award twice. The first episode of Undercover Boss aired in February 2010.
Article continues below advertisement
Who is Ray Blanchette?
Ray Blanchette started working at TGI Fridays as a kitchen manager and rose through the ranks. In 2018, Blanchette became the company's CEO. Billed as a restaurant industry veteran, Blanchette served as the CEO of Ruby Tuesday before joining TGI Fridays. Prior to that transition, Blanchette served as the CEO of Au Bon Pain.
What is Ray Blanchette's salary?
At TGI Fridays, the average executive compensation is $237,139 annually. The amount includes the base salary and bonus. The most compensated TGI Fridays executive takes home $700,000 a year, while the lowest compensated executive at the restaurant chain makes $50,000 a year. At most companies, CEOs are usually the highest-paid executives. TGI Fridays CEO Ray Blanchette may be earning the top $700,000 amount.
Article continues below advertisement
Blanchette once lamented that the rising minimum wage was curtailing employment in the restaurant industry. According to executives, restaurants cut staff's working hours and reduced location team sizes in response to the high wage bill.
Jeff Bezos's net worth hits $200 billion dollars on the same day Elon Musk's surpasses $100 billion. The Amazon founder's ex-wife, MacKenzie Scott, also nearly became the world's richest woman https://t.co/y6iGawq4y0

— Bloomberg (@business) August 26, 2020
What is Ray Blanchette's net worth?
TGI Fridays CEO Ray Blanchette's net worth isn't in the public domain like the fortunes of most technology executives including Amazon CEO Jeff Bezos, Tesla CEO Elon Musk, and Facebook CEO Mark Zuckerberg.