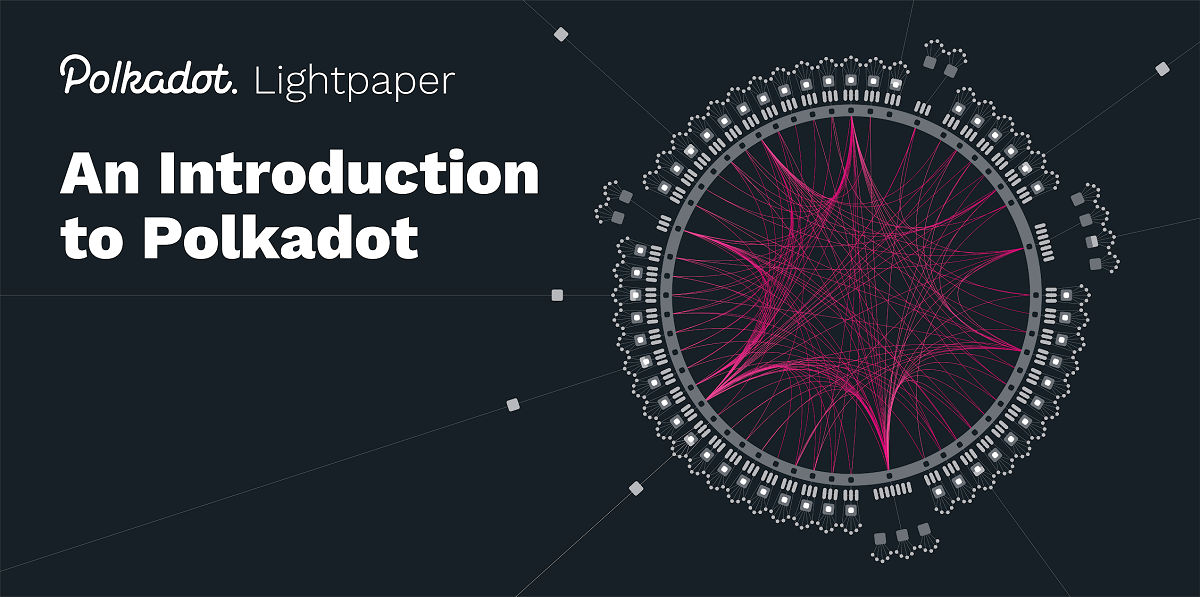 What Does the Parachain Auction Mean For Polkadot's Price Prediction?
Polkadot (DOT) hit a record high above $53 on Nov. 2 ahead of its parachain auctions. The altcoin has gained about 700 percent in 2021 and 1,200 percent in the past year. What's Polkadot's price prediction, and when is Polkadot's parachain auction date?
Article continues below advertisement
Polkadot, a blockchain network like Ethereum, is designed to enable interconnectivity across multiple blockchains to fuel innovation in the DeFi sector. Its DOT token plays several important roles on the network, namely giving holders the right to participate in Polkadot decision-making such as voting on network changes. Polkadot has an affiliate network called Kusama, which is powered by the KSM token.
How are Polkadot and Kusama related?
Polkadot and Kusama are independent blockchain networks based on the same code. Kusama serves as Polkadot's test ground. It provides developers a platform where they can test their ideas before they can launch the projects on Polkadot.
Article continues below advertisement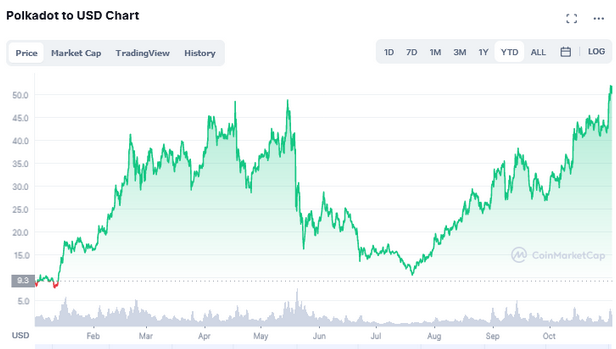 Projects compete for a test space on Kusama. In June 2021, Kusama kicked off a parachain auction process that has brought some 11 projects to the network. Projects bid with KSM or DOT tokens for a chance to run tests on Kusama, resulting in higher demand and value for the tokens. Now, parachain auctions are about to begin on Polkadot, and DOT looks primed to surge more.
Article continues below advertisement
When is Polkadot's parachain auction date?
Parachains are independent blockchains based on a mother blockchain network that enables interconnectivity among them and others. The parachains can have their own tokens and be programmed for specific use cases.
The Polkadot parachain auction will kick off on Nov. 11. But from Nov. 4, projects may start to register their parachains on Polkadot and raise funds from their communities to support their auction bids. Parachain slots on Polkadot will be given to projects that place the highest bid using DOT.
Article continues below advertisement
The parachain auctions on Polkadot will roll out in multiple phases. The first five winning projects will be added to the Polkadot network on Dec. 15. Polkadot is expected to eventually host dozens of parachains.
Article continues below advertisement
Polkadot's (DOT) price prediction
Polkadot could rise from about $52 to $100 in 2022 if the parachain auction goes well and projects launch successfully on the network. It's worth noting that Polkadot has launched a development fund with 18.9 million DOT tokens (worth about $990 million) to spur innovation on its platform. If all goes well, Polkadot stands to benefit from the DeFi boom.