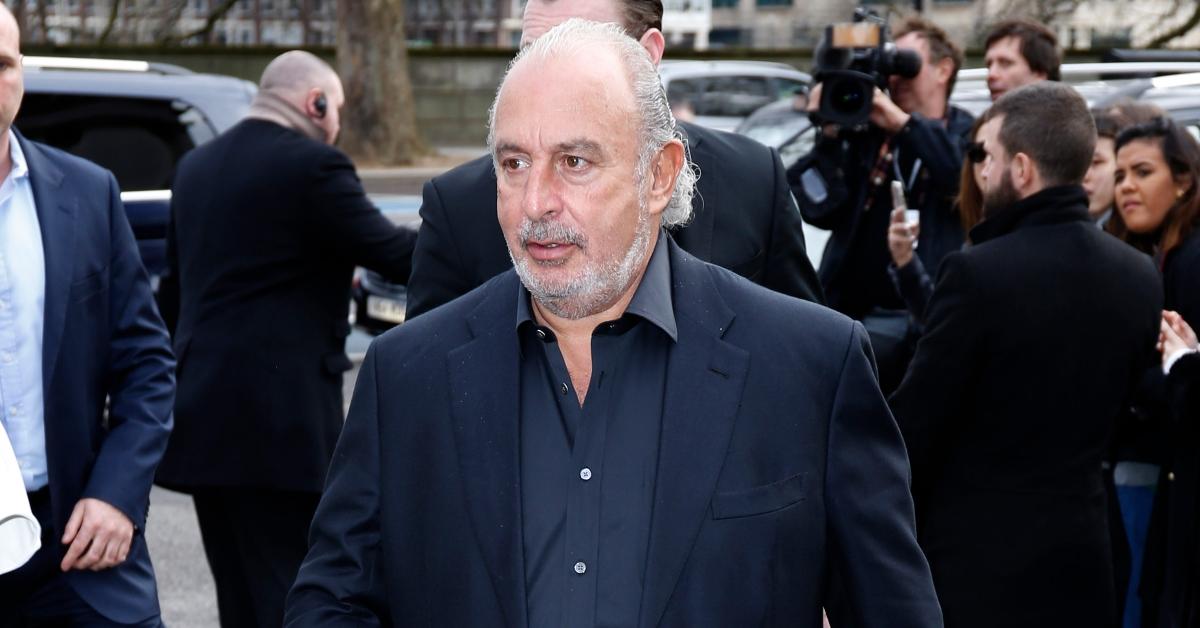 British Retail Mogul Philip Green's Net Worth Is Still in the Billions
British retail mogul Sir Philip Green celebrates his 70th birthday on March 15, and many are wondering if he's planning a party equal to his star-studded birthday bashes of the past. According to Forbes, Green's net worth may not be what it has been, but he's still a billionaire with plenty of money to go all out for his birthday.
Article continues below advertisement
Sir Philip Green
Chairman of Arcadia Group
British businessman Sir Philip Green turns 70 on March 15. Green is a self-made billionaire who grew his fortune in retail from the time he was just 21 years old. Green was knighted in 2006 for contributing to the U.K. retail industry but the British government tried to strip him of his knighthood after he profited from the failing BHS department store chain.
Age: 70
Birthdate: March 15, 1952
Wife: Cristina "Tina" Green
Children: Chloe and Brandon
At one point in 2016, Green's net worth hit almost $6 billion. Currently, Forbes estimates his net worth to be a measly $2.3 billion. Efforts to strip him of his knighthood, sexual harassment allegations, and the COVID-19 pandemic have taken a toll on Green's pocketbook.
Article continues below advertisement
Philip Green is a self-made billionaire.
The story of how Green became a self-made billionaire is impressive. When he was just 12 years old, Green inherited his family's business after his father died of a heart attack. At 15, he left boarding school without any O-levels, which is the British equivalent of a high school diploma, and went to work in retail.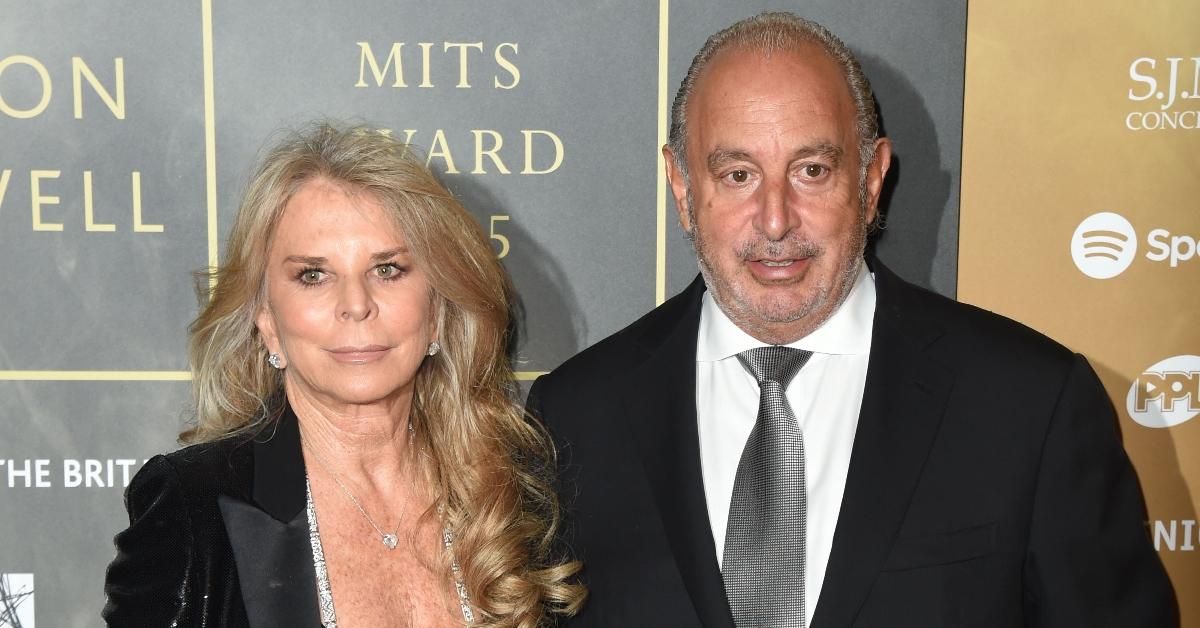 Article continues below advertisement
Green set up his first business when he was 21. With a loan from his family, he started importing jeans from Asia and selling them to London retail shops. He opened his own shop in 1979, where he sold items he purchased from ten designer retailers that were going out of business.
"I sent it all to the dry cleaners, got it put on nice satin hangers and polythened it up, so it looked brand new. Then I thought, why sell it on for a few quid more?" Green told The Guardian in 2004.
Article continues below advertisement
Green's wife is also his business partner.
That first store led to a number of discount shops. In 1985, Green met fellow fashion retail shop owner Cristina "Tina" Palos and the couple married five years later. Tina is more than just Green's wife and mother of the couple's two children. She's also his business partner.
In 2002, the couple purchased retailing company Arcadia Group. At the time, Arcadia Group was the parent company of retail chains such as British Home Stores (BHS), Topshop, Topman, Miss Selfridge, Burton, Dorothy Perkins, Evans, Outfit, and Wallis. The company had over 2,500 outlets in the U.K. as well as several hundred franchises around the world.
Article continues below advertisement
However, the COVID-19 pandemic changed all that. In late 2020, amid the pandemic shutdown that impacted many retailers and other industries, Arcadia Group went into administration, which is similar to bankruptcy in the U.S. Green eventually sold the Topshop, Topman, and Miss Selfridge brands to British online retailer ASOS in 2021.
Article continues below advertisement
British government knighted Green and then tried to take it back.
In 2006, former British Prime Minister Tony Blair approved the knighthood of Green for his services to the U.K. retail industry. However, 10 years later, in 2016, the British government voted to strip him of his knighthood over his handling of BHS department stores. Green sold the extremely indebted BHS in 2015 but still collected millions in dividends, rental payments, and interest in loans.
"Our golden rule was that you must have done exceptionally well in your profession, but you must have done something beyond that for society. If the judgment was that you have not continued your behaviour in a manner that was consistent with the award granted to you then it is fair that it is removed," Sir John Collins, who put Green forward for knighthood, then recommended his title be stripped, told The Guardian in 2016.