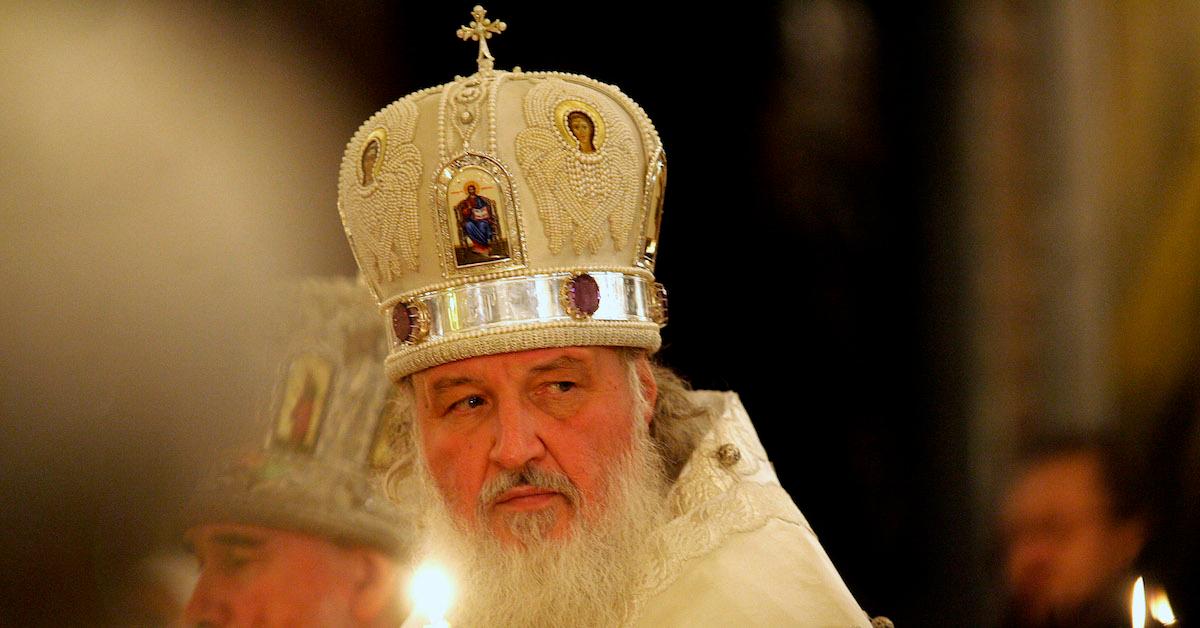 Patriarch Kirill Has Close Ties to Vladimir Putin and Strong Interest In His Invasion of Ukraine
Vladimir Putin's invasion of Ukraine has drawn criticism and condemnation but not from the Russian Orthodox Church. Patriarch Kirill of Moscow has given his blessing to Putin on several occasions and has given religious justification for the war.
Patriarch Kirill's support has people wondering how the religious figure amassed such a substantial net worth.
Article continues below advertisement
Article continues below advertisement
Kirill's support of the war between Russia and Ukraine and his close relationship with Putin make Putin's invasion look like a holy war. But before Kirill became Patriarch he had a long history of education, particularly in theology.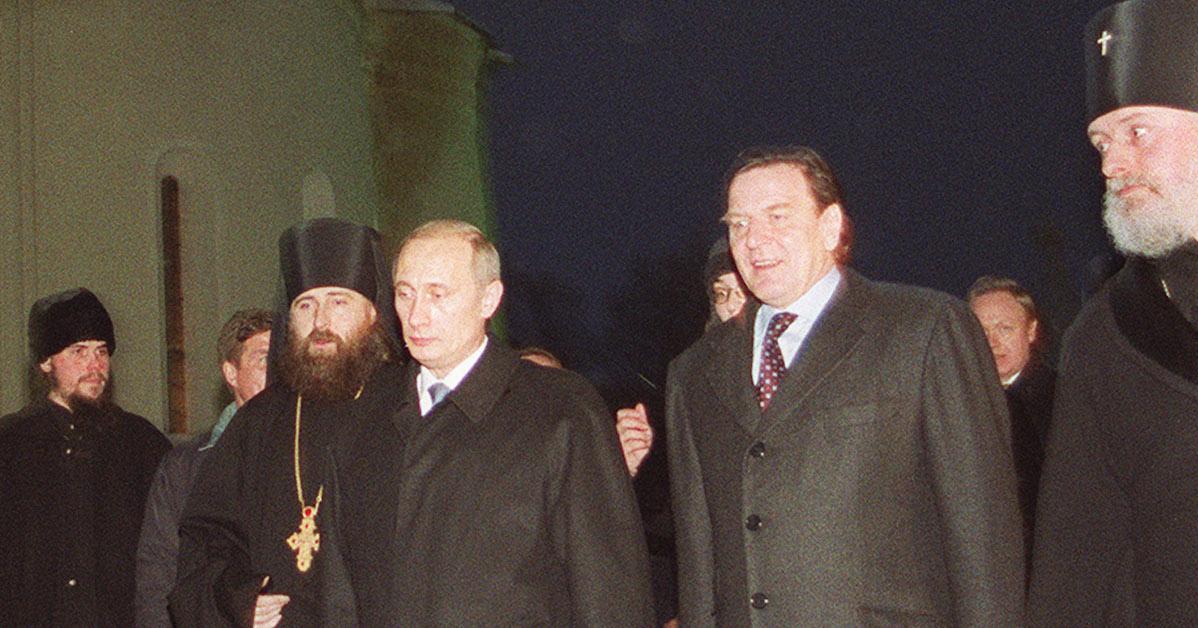 Article continues below advertisement
Patriarch Kirill has a background in theology.
Vladimir Mikhailovich, Gundyaev, or his Holiness Patriarch Kirill was born on November 20, 1946. His father Mikhail Vasilyevich Gundyaev was also a priest and his mother Raisa Vladimirovna Gundyaeva was a teacher, specifically of the German language.
When Kirill finished secondary school, he worked as a technical cartographer for the Leningrad Comprehensive Geological Expedition of the North-West Geological Administration from 1962 to 1965.
After his term as a cartographer, he then attended the Leningrad Theological Seminary followed by the Leningrad Theological Academy from which he graduated cum laude with a degree of Candidate of Theology in 1970. After being tonsured with the name of Kirill he was ordained as a hierodeacon followed by being ordained as a hieromonk.
Before reaching the level of Archbishop and Patriarch, Kirill worked as a lecturer for Dogmatic Theology.
Article continues below advertisement
Article continues below advertisement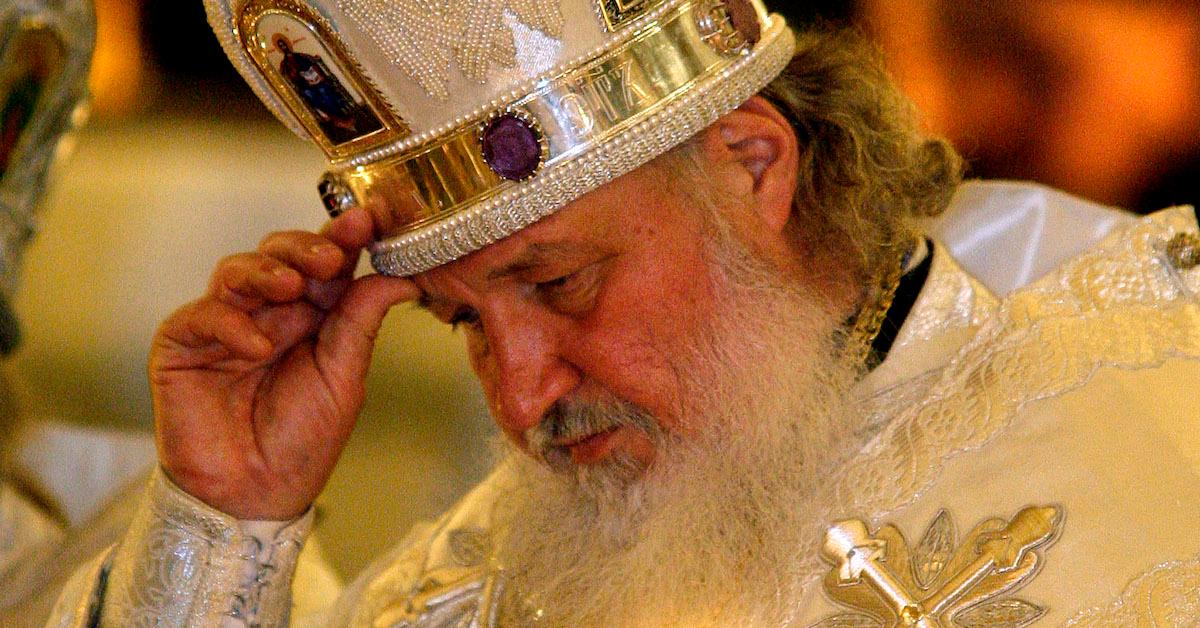 He also worked as a personal assistant to Metropolitan Nikodim of Leningrad and Novgorod. He became archbishop in 1984 followed by reaching the throne as his Holiness in 2009. It's unclear if Patriarch Kirill has a wife considering the rules regarding celibacy and marriage for priests in the Orthodox church.
However, It has been reported that Kirill owns a flat where his friend and maid Lidia Leonova lives. He also does not have children.
Article continues below advertisement
What is Patriarch Kirill of Moscow's net worth?
There are several speculations about what Patriarch Kirill's net worth is. Numbers range between $100,000 and $4 billion. According to Forbes Patriarch Kirill's net worth in 2006 was $4 billion. It was also revealed in 2020 that an investigation unearthed several millions of dollars in real estate belonging to Patriarch Kirill.
Article continues below advertisement
Article continues below advertisement
Kirill owned three properties under the name Vladimir Gundyaev. One is a 1,560 square foot apartment in Moscow with an estimated value of 70 million rubles, equivalent to $893,000. The second is also a Moscow apartment at 409 square feet valued at 12 million rubles, or $152,000 and the last property is an 893 square foot apartment in St. Petersburg at 9 million rubles or $114,000.
Patriarch Kirill has shown strong support of Putin invading Russia
Most like to think that Putin's invasion of Ukraine is only political, but more often than not, religion and politics mix. This was evident when Patriarch Kirill released a statement on Feb. 23 saying, "The Russian Orthodox Church has always sought a significant contribution to the patriotic education of compatriots, which sees in military service an active manifestation of evangelical love for neighbors, an example of loyalty to the high moral ideals of truth and good."
Article continues below advertisement
Article continues below advertisement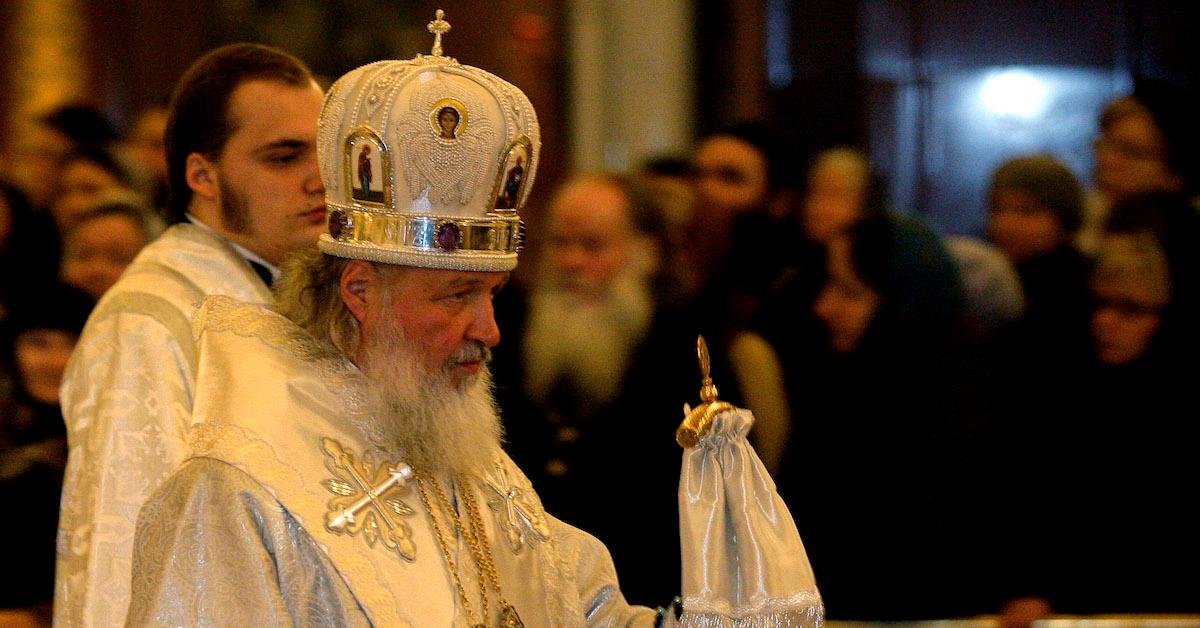 Since the leader also claimed that "Protecting ourselves [Russia] is not a sin," it became clear that this war is akin to a holy war. Kirill boldly told his congregation recently that if Ukraine is perceived as a threat, then the people of Russia have the right to attack.