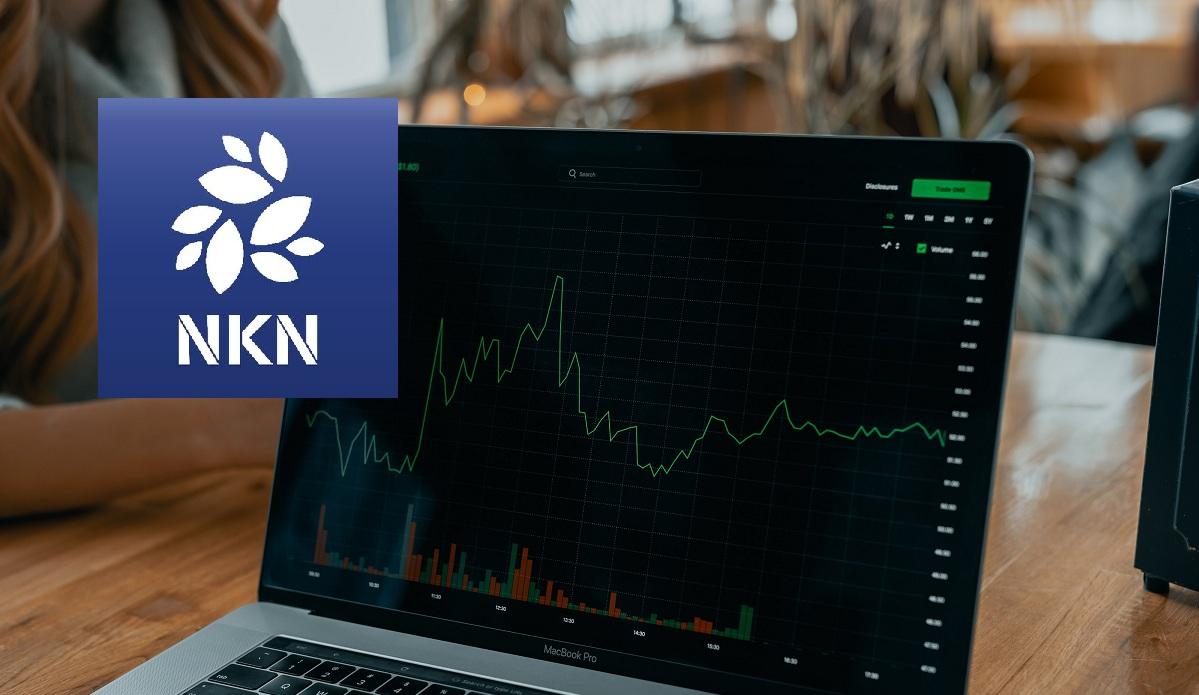 How NKN Crypto Could Get From $0.50 to $5
NKN has caught investors' attention, rising more than 140 percent in the last 30 days and 2,600 percent since Jan. 2021. But at about $0.50, NKN is still well below its peak. What's NKN crypto's price prediction, and is it a good investment?
Article continues below advertisement
While there are thousands of cryptocurrencies out there, not all of them will impress or suit investors. It's important to research them carefully before investing.
What's NKN crypto, and how does it work?
NKN, which stands for "New Kind of Network," started in 2018, and the network launched in 2019. NKN is a blockchain-based data relay network with more nodes than Bitcoin and Ethereum. The project seeks to make it easy for developers to build apps that enhance peer-to-peer connectivity. The NKN token is the project's official cryptocurrency.
Article continues below advertisement
How many NKN coins are there, and what's the maximum supply?
NKN might appeal to investors looking for cryptocurrencies with a fixed token supply. There are 7 million NKN coins in circulation presently, and the maximum supply is 1 billion coins. That may remove inflation risk for investors.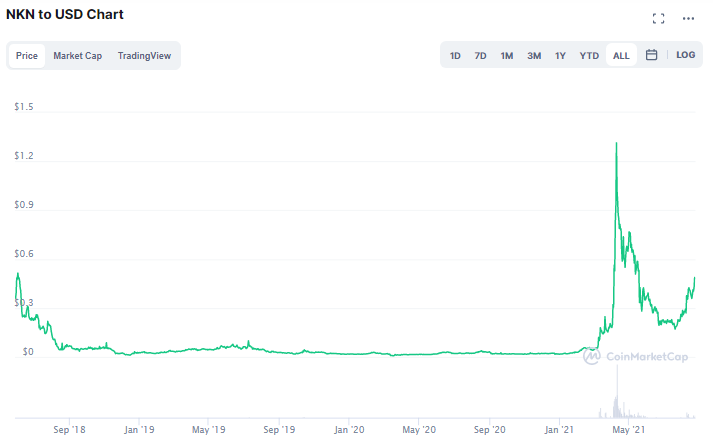 Article continues below advertisement
Why is NKN crypto going up?
NKN recently announced a network upgrade, and its network is growing rapidly. NKN has surpassed 100,000 full nodes, making it the largest blockchain network.
Article continues below advertisement
Is NKN crypto a good long-term investment?
If you're seeking a cryptocurrency that to buy and hold for years, NKN is worth a look. At its current price, NKN is nearly 70 percent below its all-time high of $1.48.
That might impress investors hunting for cryptocurrencies to buy the dip. In Mar. 2020, NKN fell to what remains its all-time low. Investors who bought that dip have seen their money grow more than 7,000 percent.
Article continues below advertisement
NKN is building powerful partnerships. The project has partnered with China's largest telecom provider, China Mobile, and the country's top Netflix-like service, iQiyi. Such partnerships should speed up the network's growth, boosting NKN's value.
Article continues below advertisement
NKN crypto's price prediction
NKN's recent surge has left investors wondering how high it could go. Over the past year, the crypto's monthly gains have averaged 120 percent. Cryptocurrency prices are usually volatile and NKN could hit $1 soon. Assuming NKN rises just 5 percent a month, it could reach $5 by 2025.
The best way to buy NKN crypto
If you're impressed by NKN's outlook, you might want to include the crypto in your portfolio. You can buy NKN with the U.S. dollar through Coinbase and HitBTC. Alternatively, you convert Bitcoin into NKN on Binance or Huobi.