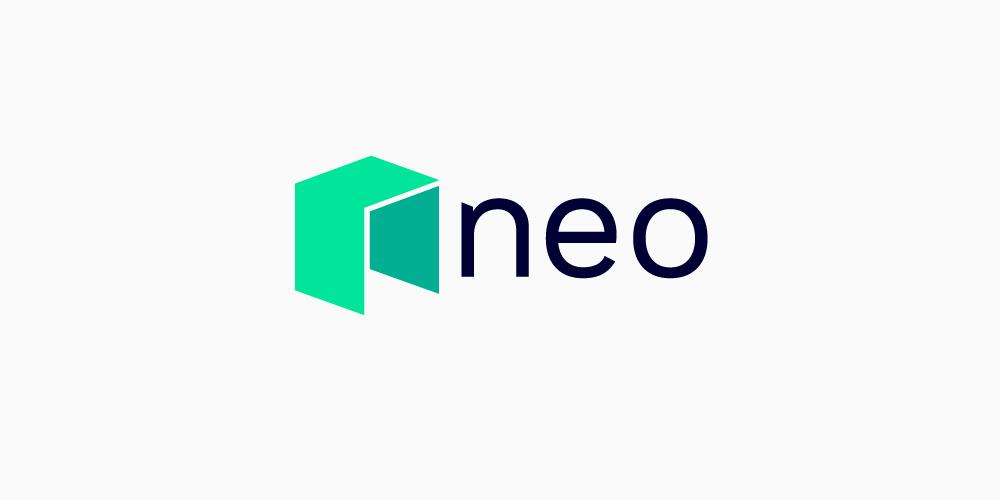 Have You Heard of Neo? Crypto Price Prediction 2021
There isn't a shortage of new cryptocurrency projects popping up on the scene right now. So far, 2021 has marked the biggest bull market in the crypto ecosystem. Many projects have seen their market caps grow thanks to newfound investor attention. Most of these projects were around during the first big crypto boom of 2017. They have re-emerged from obscurity during the past few years.
Article continues below advertisement
One of those projects is called Neo (NEO). Like many other ambitious blockchain projects, Neo is trying to become the next big crypto platform for smart contract developers, similar to what Ethereum has become nowadays. While that sounds like an ambitious goal, Neo might be able to pull it off. Here's what you need to know about this promising altcoin and whether you should invest in it for 2021.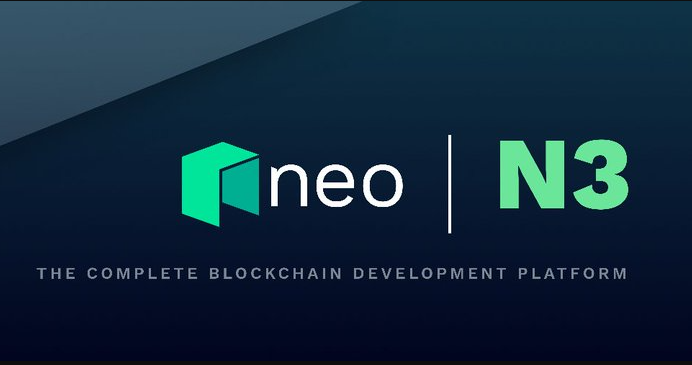 Article continues below advertisement
What is Neo?
Neo was initially known as Antshares, which was supposedly China's first public blockchain project when it launched in February 2014. The platform touts itself as a new ecosystem that would let smart contract and decentralized application developers create, share, and scale their projects across the internet. Considering that Neo started in China and still has a strong following there, it has been nicknamed the "Chinese Ethereum."
While users can transfer Neo tokens into Gas tokens, which pay for transaction costs on the blockchain platform, there are some differences between Neo tokens and other cryptocurrencies. The biggest difference is that Neo can't be divided. While you can transfer 0.001 Bitcoin or Ether, you can't divide Neo tokens. In that sense, buying Neo is closer to buying a stock or a commodity. You can't buy half a share of a company or half a Neo token. While this makes Neo inconvenient as a digital currency, which BTC and ETC have become, Neo isn't trying to necessarily be one.
Article continues below advertisement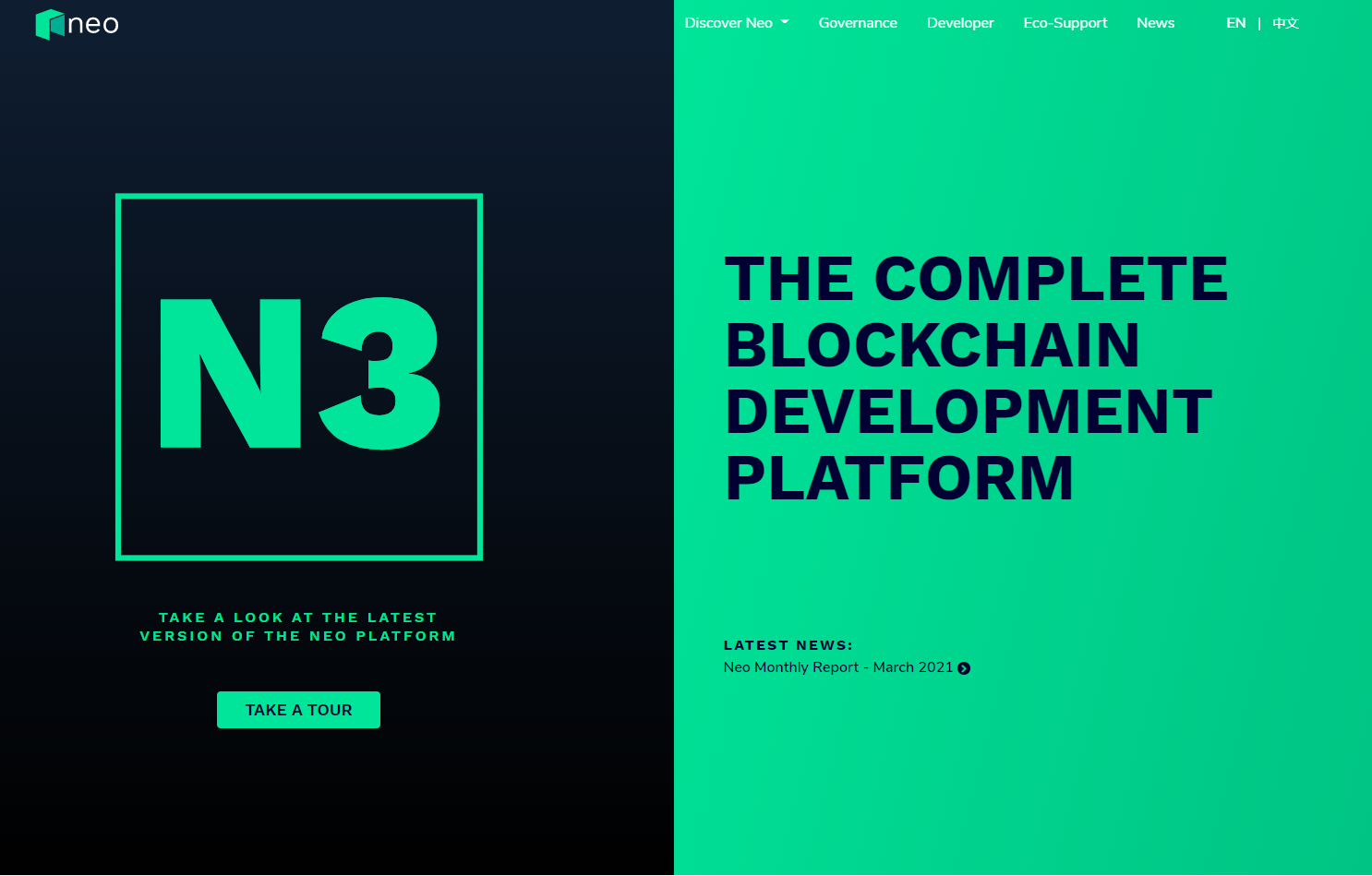 Neo crypto price prediction
Neo is one of the few altcoins that's worth more than $100. While prices have skyrocketed from around $14 in January to over $100 as of April, the token still hasn't surprised its earlier all-time highs. When Neo's popularity peaked in 2018, the coin was trading close to $180. The cryptocurrency still has a lot of upward momentum right now and could easily pass that mark in a few weeks.
Article continues below advertisement
From a long-term perspective, Neo is a pretty decent pick as far as altcoins go. The project has a long-running history. Neo survived the previous crypto crash in 2018 and has emerged stronger for it. Combined with the fact that Neo already has a strong presence in China, I wouldn't be surprised if this token is around for a long time. Expect prices to rise to $200–$250, but I don't think Neo has the same exponential growth potential that it once did.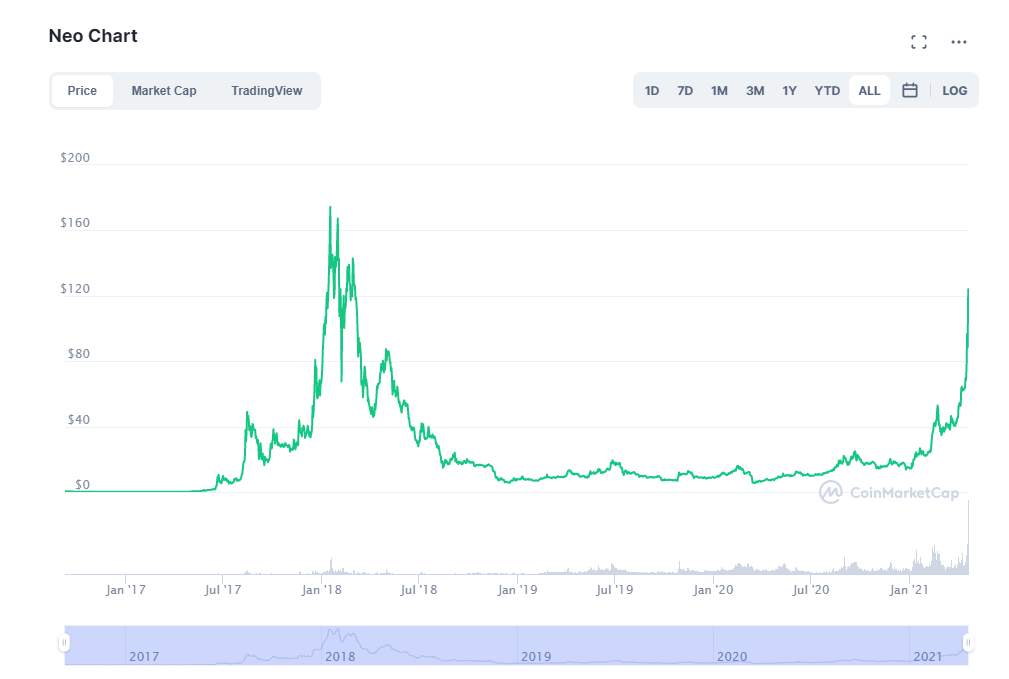 Where to buy Neo
Despite Neo's size as the 21st largest cryptocurrency project, it's still pretty obscure in terms of exchanges. The best place for investors to go to buy Neo would be Binance, which is the go-to crypto exchange for altcoin traders. You can also buy Neo on Chinese platforms like Huobi Global and KuCoin, although these two are more obscure than Binance and have less of a reputation. Recently, Coinbase listed Neo on its platform as well.