Is Metal Coin a Good Investment? Price Prediction for 2021
Metal Pay is a platform that lets users buy, sell, and transfer crypto without fees, while also earning cash back rewards for their transactions.

Sending money from one person to another used to be complicated, but no more thanks to modern-day banking. Sending cryptocurrencies from one person to another, however, can be more complicated. While more tech-savvy crypto users can figure out how to send and receive crypto from their digital wallets, there's always the risk of accidentally sending your crypto to the wrong address. If something goes wrong, there's almost no way that you can recover your lost funds.
Article continues below advertisement
Article continues below advertisement
That's where Metal Pay, or just Metal, comes in. It's a cryptocurrency project that's trying to simplify the process of buying and selling crypto. While a few other similar projects are trying to do something similar, few have gained as much attention as Metal and its platform token, Metal Coin (MTL). Is MTL a good investment for 2021?

Article continues below advertisement
What is Metal Coin?
Metal was started back in 2018 as a way to pay fewer fees when buying or selling crypto. While it's not completely zero, users on the Metal platform can significantly reduce, if not completely eliminate, any transaction fees by owning MTL tokens. There are a few ways this happens. Firstly, users that pay their fees in MTL tokens get a significant discount. Secondly, holders of more than 10,000 MTL tokens (around $70,000 according to today's price) pay zero fees when buying, selling, or transferring cryptocurrencies on the Metal Pay platform.
What's more, Metal rewards users for using the platform when you send money to other people, up to 5 percent per transaction. If you were to pay $1,000 to someone through the Metal Pay app, you would receive $50 in cashback rewards for using the platform. While that might seem unsustainable at first, Metal reserved more than 26 million tokens, or around 40 percent of its total supply, in order to build this reward system. In a way, it's no different than other financial institutions that offer cashback rewards on using a certain credit card for purchases.
Article continues below advertisement
Article continues below advertisement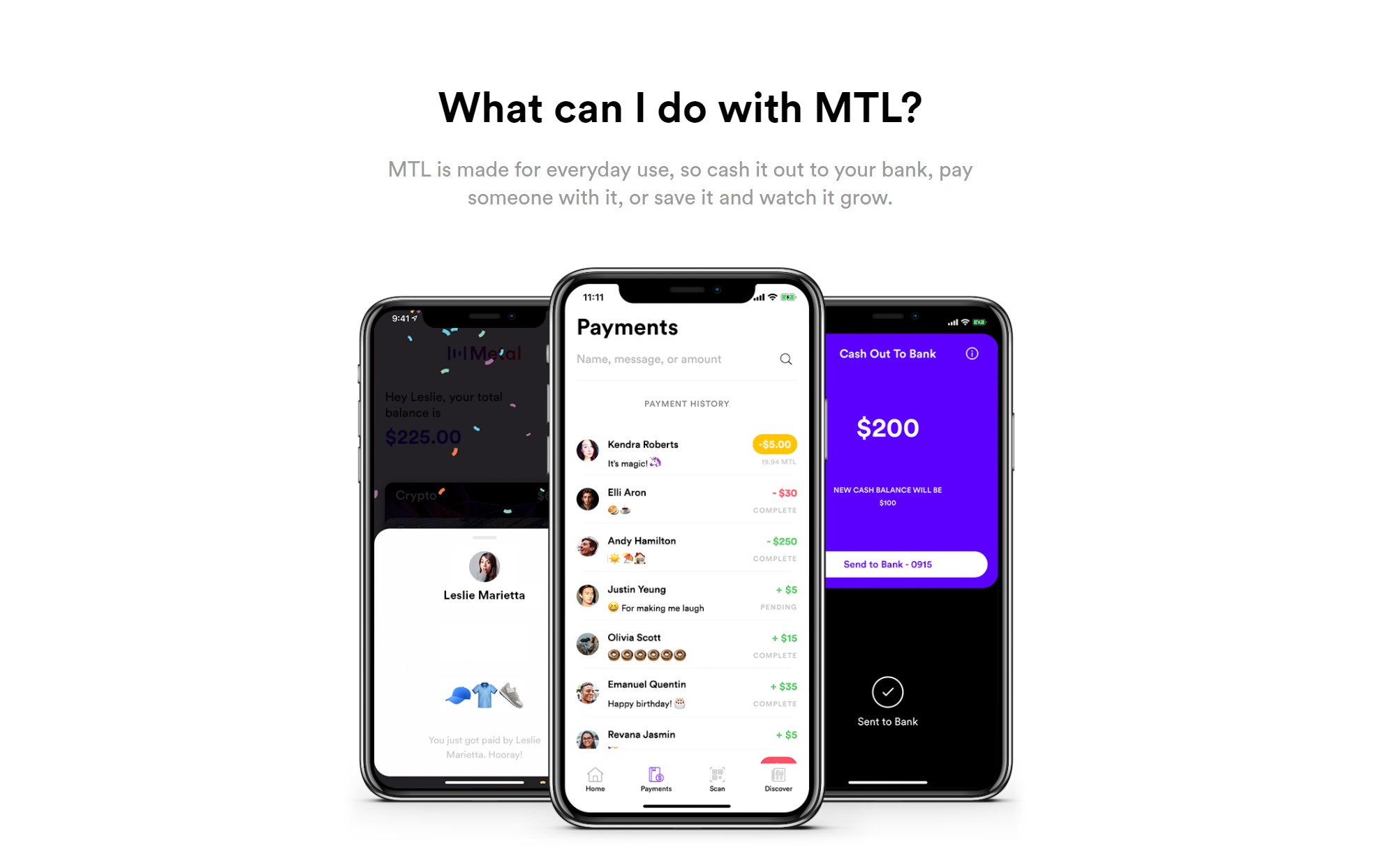 Price prediction for 2021
Like most cryptocurrencies, prices for Metal Coin have skyrocketed. Back in December, prices were trading around $0.4. Now, MTL tokens are being traded for around $6.8 – around a 1,600 percent increase. However, prices are still a far cry from MTL's earlier all-time high back in 2018, when prices reached almost $15 per token.
Article continues below advertisement
Like most altcoins right now, prices for MTL are continuing to skyrocket. However, when this crypto bull market dies down, it will be tokens that have actual real value and a legitimate purpose that stand the best chance of succeeding. Metal Coin fits that description, as you need MTL to transaction on the Metal Pay platform.
Article continues below advertisement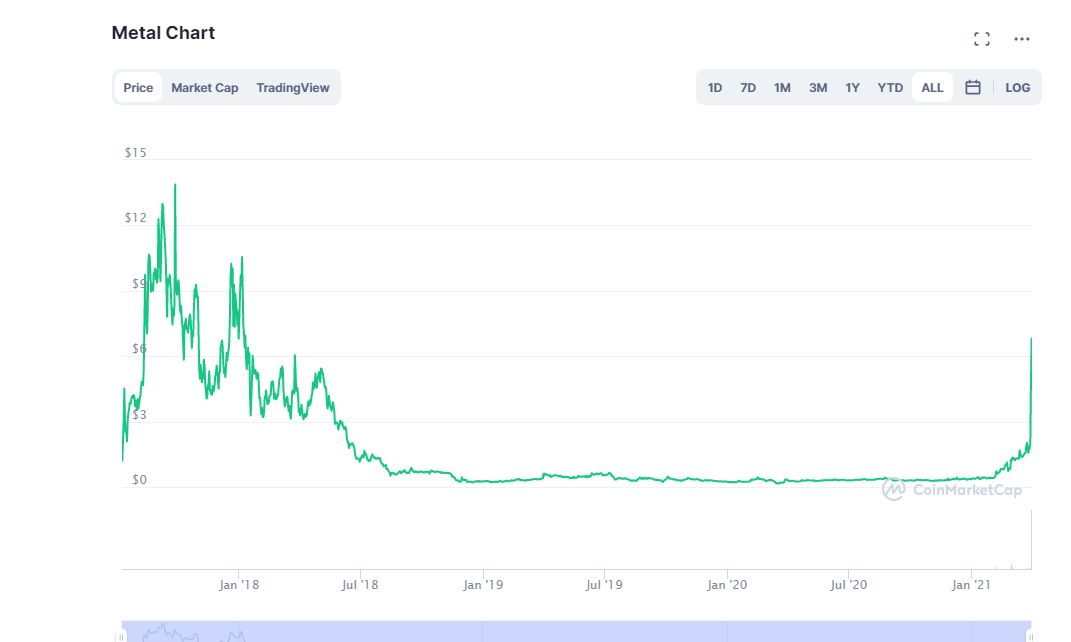 Article continues below advertisement
Don't be surprised if prices rise to above $10 by the end of the year, possibly even breaking its previous all-time high of $14 per token.
Where to buy Metal Tokens:
The primary crypto exchange that you buy MTL tokens from is Binance. Unlike Coinbase, Binance has a wide variety of altcoins available on its platform. The only downside is that U.S. residents will have trouble accessing the non-U.S. Binance platform, which has a substantially wider selection of altcoins.
Article continues below advertisement
Article continues below advertisement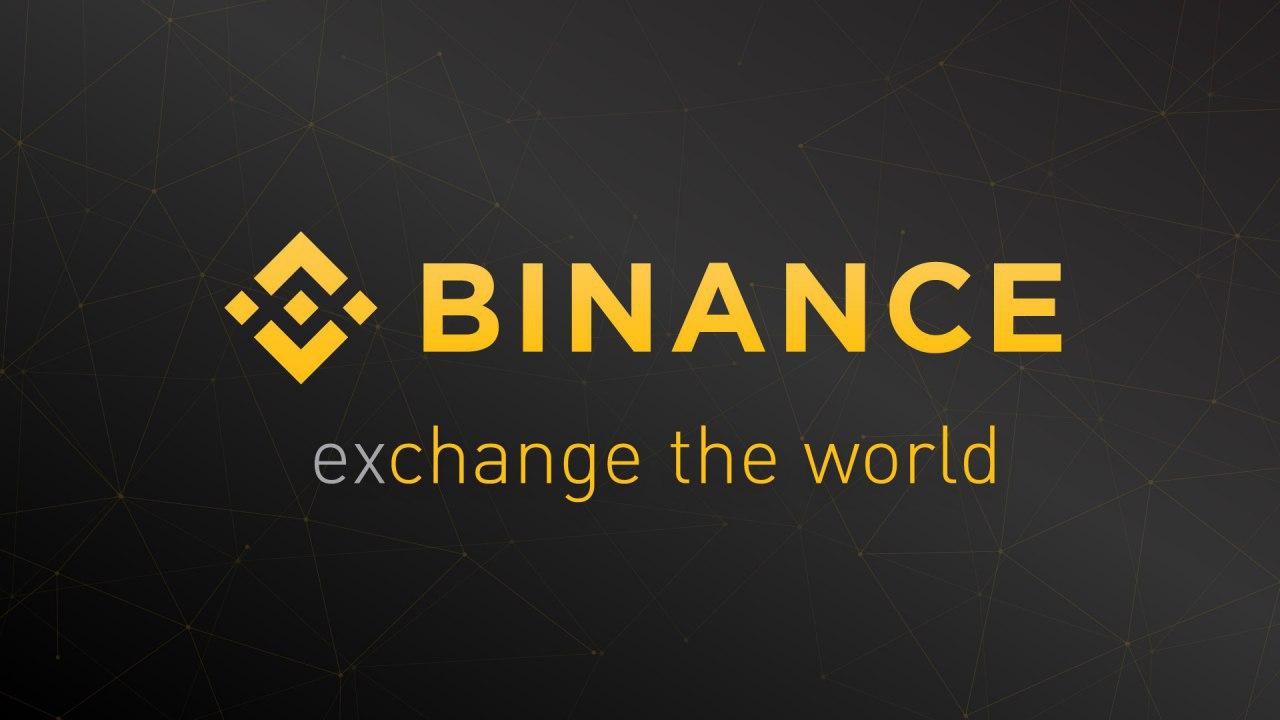 Other exchanges that have Metal for sale include Bittrex and Bithumb. Metal is currently the 137th largest cryptocurrency by market cap. Given its still small size, it's unlikely to get listed on Coinbase anytime soon.