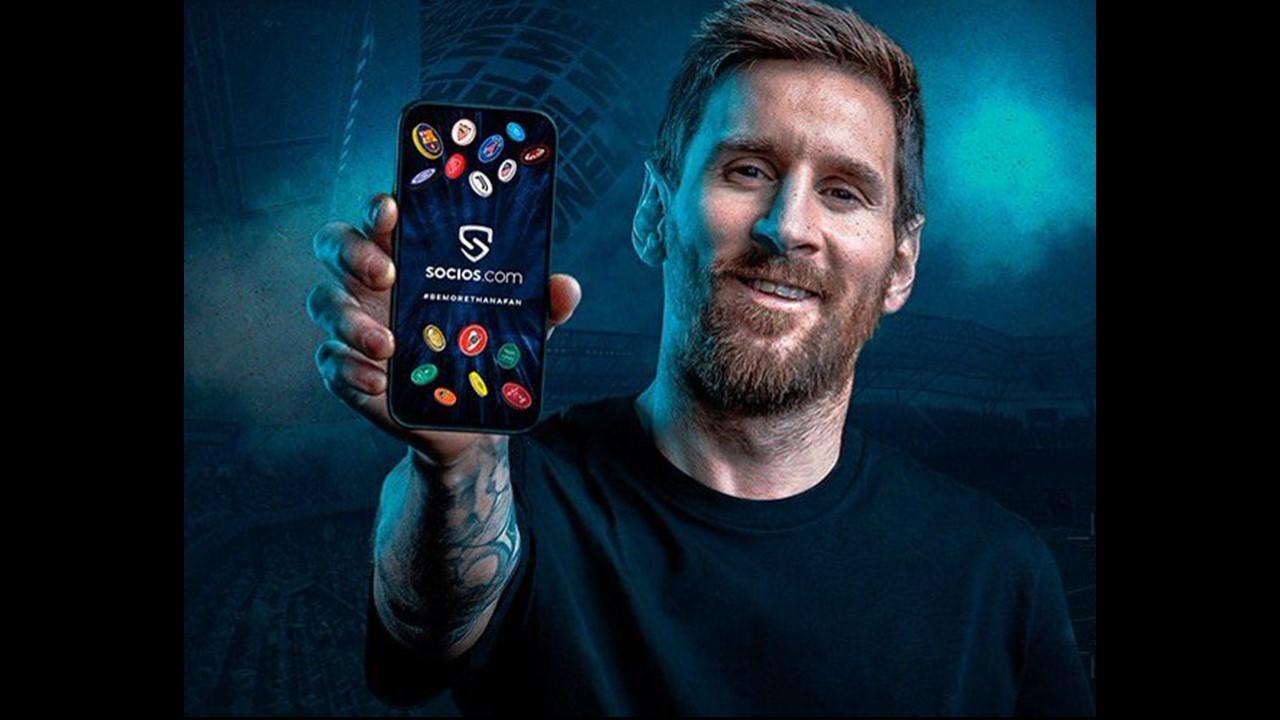 Soccer Star Lionel Messi Signs $20M Contract With Socios.com
By Danielle Letenyei

Mar. 29 2022, Published 2:47 p.m. ET
Soccer star Lionel Messi is the first global brand ambassador for the cryptocurrency company Socios.com. Messi's crypto contract with Socios.com is a three-year deal worth over $20 million, according to Reuters.
Article continues below advertisement
Who is Lionel Messi?
Argentine-born Messi plays for the Paris Saint-Germain football club and is considered one of the greatest soccer players of all time. He started playing professional ball for the Barcelona team in 2004 when he was just 17 years old. In his career to date, he has won 35 major trophies, scored 700 goals, and collected more prestigious Ballon D'Ors and Golden Boots soccer awards than any other footballer in history.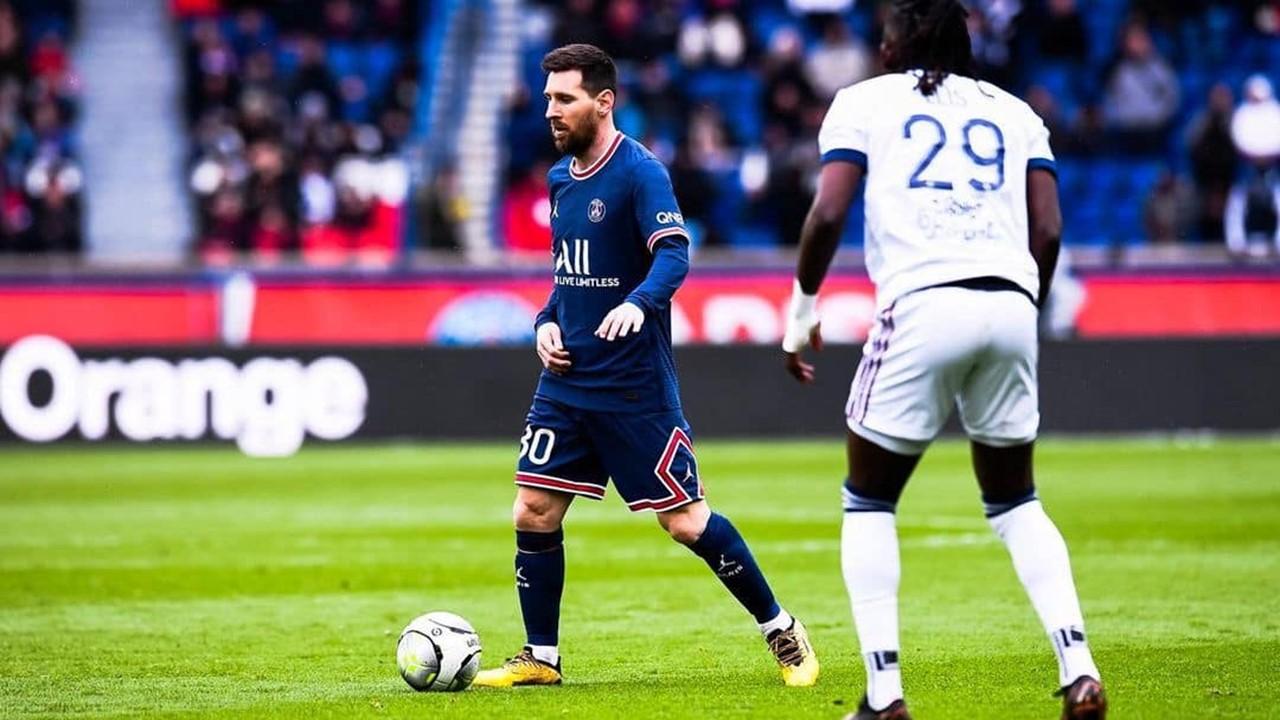 Article continues below advertisement
"Since I played my first professional game, the passion of the fans has been a driving force that has helped inspire me to be my very best," Messi said in a Socios.com statement.
How much does Messi earn annually?
In August 2021, Messi left Barcelona to sign a two-year deal with the French PSG soccer club that included an annual salary of $41 million plus bonuses, CNBC reported. Besides a $30 million sign-on fee, PSG's "welcome package" for Messi also included "$PSG Fan Tokens" cryptocurrency that the football club created in 2020 through Socios.com.
Article continues below advertisement
The inclusion of the $PSG Fan Tokens in the player's welcome package instantly tied him with millions of PSG fans around the world and positioned the club as "one of the most innovative and avant-garde sports franchises in the world," PSG officials said in a statement on August 12, 2021.
"Fully embracing Socios.com and $PSG Fan Tokens has proved a massive success for the Club. We have been able to engage with a new global audience, creating a significant digital revenue stream," said Marc Armstrong, PSG chief partnerships officer.
Article continues below advertisement
The value of the $PSG Fan Token skyrocketed to almost $50 after the team announced the deal with Messi. On March 29, the crypto's price is hovering around $14.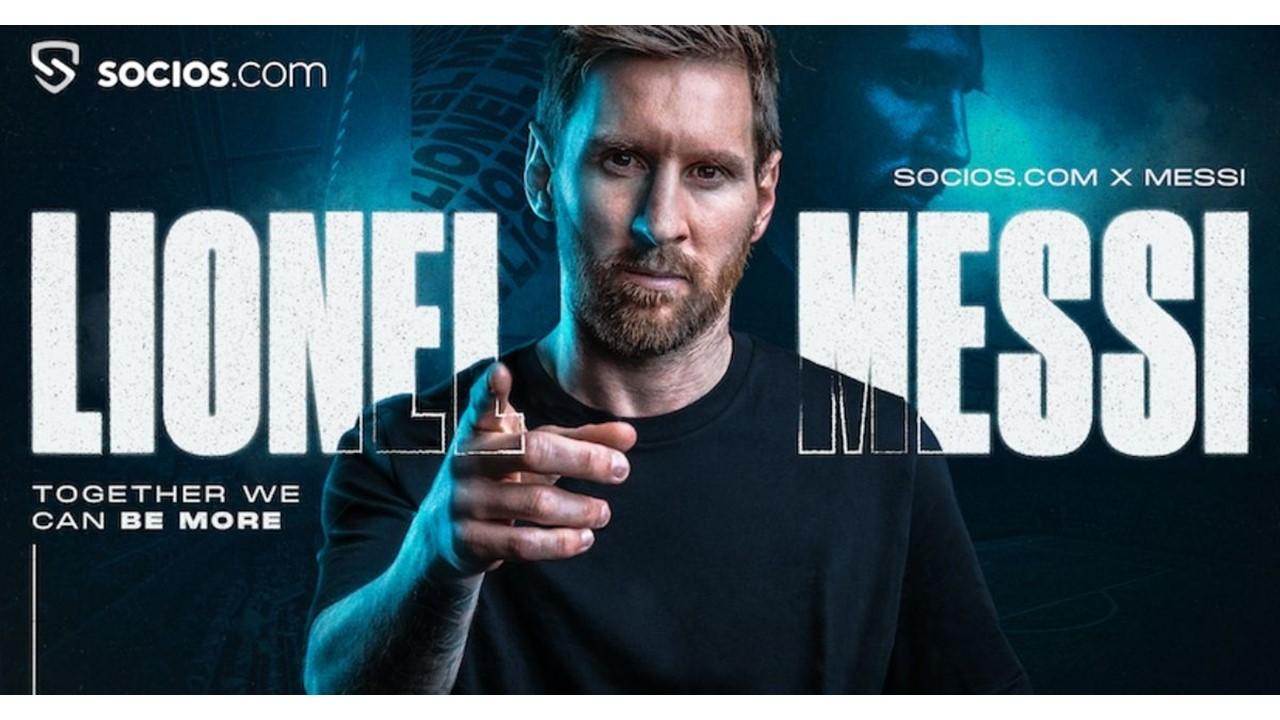 Article continues below advertisement
Socio.com's official crypto is Chiliz (CHZ).
Socios.com is an app that enables soccer fans to participate in the day-to-day activities of their favorites clubs by trading fan tokens. Soccer fans use the Chiliz (CHZ) crypto to buy tokens for teams like PSG, Italy's Inter Milan, Spain's Barcelona, and England's Manchester City.
As Socios.com's first global brand ambassador, Messi will promote the crypto company to his 400 million social media followers. He will also appear in educational and promotional campaigns for the company. The slogan for the first campaign is "Be more."
Article continues below advertisement
"Socios.com exists to enhance the fan experience, to enable fans to 'be more,'" Messi said in a statement. "I'm proud to join Socios.com's mission to create a more connected and rewarding future for fans around the world."
"We are delighted to announce Lionel Messi as our new Global Brand Ambassador and look forward to building a more inclusive, exciting and rewarding future for fans across the world together. We have taken great strides forward in the last few years, but if football fans know one thing, it's that with Lionel Messi on your side anything is possible," said Alexandre Dreyfus, the CEO of Socios.com.