Earlier in October, Mavenir filed for its IPO. Now, the Mavenir PLC IPO has been downsized just before the listing. The U.S. IPO market has been booming over the last few months. September was a record month for IPOs. Snowflake listed in September and Berkshire Hathaway invested in the IPO. What's the forecast for the Mavenir IPO and should investors go for it?
Article continues below advertisement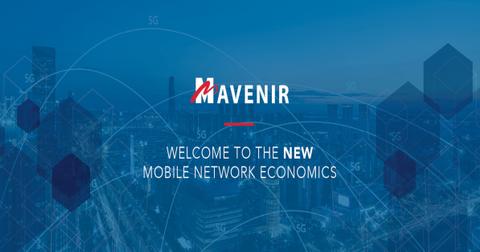 What does Mavenir do?
Mavenir provides end-to-end solutions across the mobile network infrastructure. It has more than 250 Communications Service Providers spread across 250 countries as its customers. The company provides cloud-native software solutions for mobile networks with 4G and 5G solutions. Currently, 17 of the top 20 telecom operators globally are Mavenir's clients.
Article continues below advertisement
When is the Mavenir IPO date?
Mavenir will start trading on Nasdaq under the ticker symbol "MVNR" on Oct. 29. The company has kept the IPO price between $20 and $24. However, Mavenir has reduced the IPO size and will now be offering 12.5 million shares compared to 13.6 million shares that it proposed previously.
Mavenir sets IPO terms, to raise up to $327.3 mln

— MarketsTicker (@MarketsTicker) October 21, 2020
Article continues below advertisement
At the upper end of the price range, Mavenir would raise $300 million from the IPO. Before the IPO, Nvidia and Intel each purchased $50 million worth of Mavenir shares from Siris Capital, which is Mavenir's existing investor.
Mavenir is offering Class A shares in the IPO that have one-tenth voting rights compared to Class B shares. Companies offer differential voting rights shares when the existing management doesn't want to cede management control.
Article continues below advertisement
This is Mavenir's second stint with a listing. Previously, the company listed in 2013. Mavenir delisted two years later after it was acquired by Mitel. However, Mavenir relaunched in 2017 as a standalone company.
$MVNR Mavenir plans to trade on Nasdaq #IPO as soon as next week$MVNR Formerly known as Mavenir Systems- #IPO in 2013 and was acquired by Mitel in 2015 for $560 million

Mitel sold Mavenir to to Xura in 2016
Siris Capital acquired Mitel which merged and now known as Mavenir

— MAISA (@MaisaCorp) October 21, 2020
Article continues below advertisement
Mavenir's stock forecast
According to MarketWatch, Mavenir would have a valuation of $1.88 billion at the upper end of the IPO price range. Looking at the financials, Mavenir posted revenues of $427.4 million in 2019. The company's consolidated revenues increased 9 percent YoY in 2019, while product sales increased 15 percent to $331 million. Mavenir posted a net loss of $81 million in 2019. The loss narrowed from $97.2 million over the previous year.
While Mavenir is posting losses on the net profit level, it's in the green on the EBITDA level. The company's EBITDA increased 11 percent YoY to $105.1 million in 2019. Looking at the valuation multiples, Mavenir is seeking a 2019 price-to-sales multiple of 4.4x.
Mavenir isn't witnessing the kind of high growth like some of the other companies that listed recently, like Snowflake. However, the valuation multiples reflect Mavenir's tepid growth rates. The company could benefit as network providers make investments into 5G technologies. The IPO looks fairly priced based on the growth outlook.