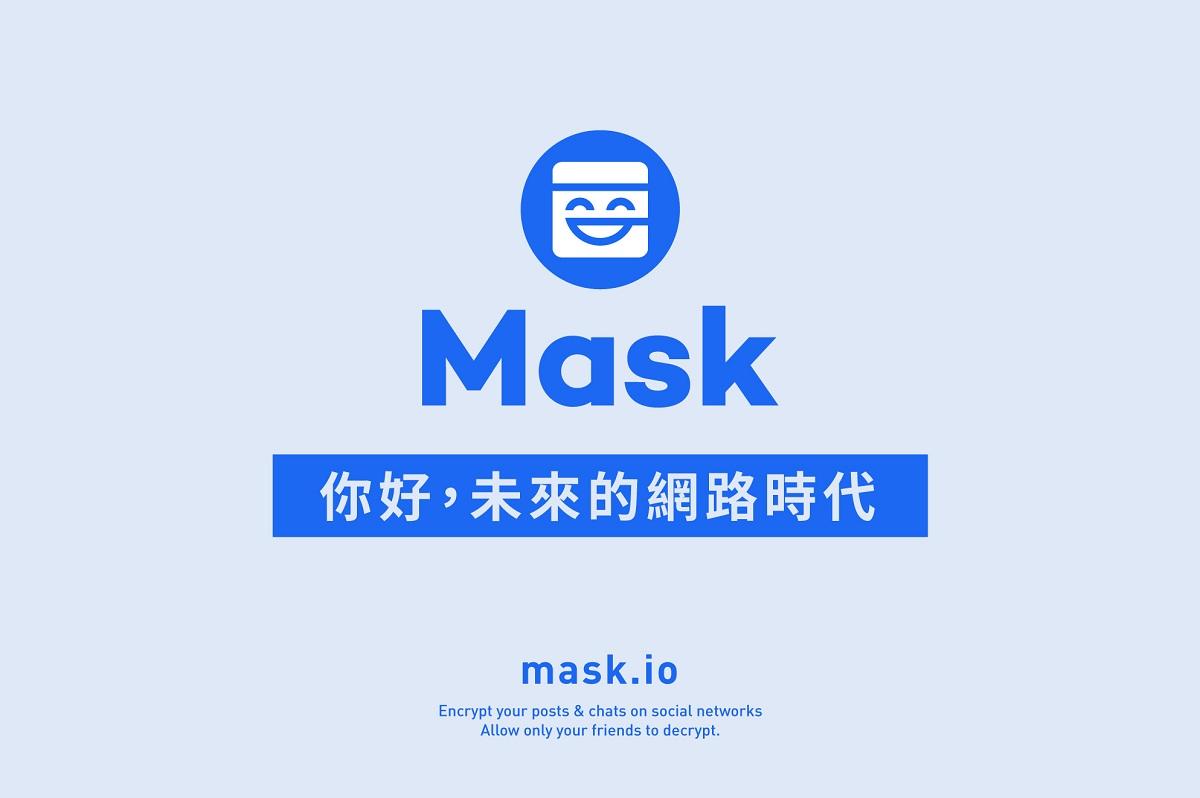 Mask Network Looks Solid Amid DeFi and NFT Boom, Chance to Buy the Dip
Mask Network (MASK) has caught the attention of many investors seeking the best cryptocurrency to buy. Mask's token price has climbed rapidly in recent days. However, at about $10, it still trades sharply below its $98 all-time high. What does Mask crypto's price prediction tell us?
Article continues below advertisement
Bitcoin has inspired the rise of thousands of cryptocurrencies and crypto projects. Many of them are associated with serious efforts to solve real-life problems. Some cryptos are nothing more than online memes linked to Elon Musk's tweets. If you're evaluating the Mask token as a potential investment, it helps to learn a little more about it and assess its price prediction to see if it suits your investment taste.
What is Mask crypto?
Mask Network is a privacy-focused blockchain project. It offers software that enables people to bolster the privacy of their online interactions. For example, the software lets you send and receive encrypted messages over Facebook and Twitter. Also, you can use the Mask software to interact with DeFi apps and trade NFTs over social networks.
Article continues below advertisement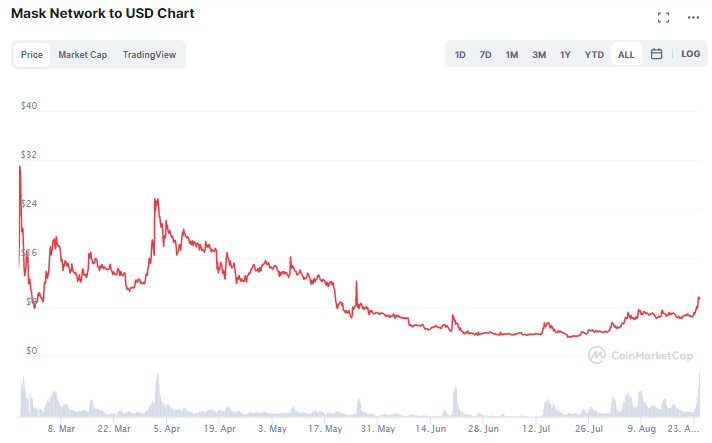 Why Mask crypto's price is going up
The crypto has gained more than 40 percent over the past week and 160 percent in the last 30 days. The rise of Mask's token price can be attributed to the growing popularity of DeFi and NFTs. The token gives investors exposure to these booming trends. Mask Network's privacy offering adds another appeal to the token.
Article continues below advertisement
How many Mask crypto tokens are there and is the supply capped?
Currently, about 19 million Mask crypto tokens are circulating. The maximum supply is capped at 100 million tokens. Cryptocurrencies with a fixed maximum supply like Mask token are becoming popular with risk-averse investors because they come with automatic protection against inflation risk.
Is Mask crypto a good long-term investment?
You might be interested in Mask's price prediction because you're trying to assess if the crypto is a good investment. The future of Mask crypto looks promising with the DeFi and NFT boom. Also, Mask is launching more services like storage. The expanding ecosystem should boost the demand for the network's official token.
Mask crypto might appeal to investors keen on buying the dip. At the current price, the token trades 90 percent below its all-time high.
Article continues below advertisement
Mask crypto price prediction
As Mask token's price rebounds, investors want to know what lies ahead. Cryptocurrency prices are usually volatile. Assuming that Mask crypto is gaining only 5 percent per month on a compounded basis, it could reach $20 in 12 months and surpass $100 by 2025.
The best place to buy Mask crypto
If you're impressed by Mask crypto's price prediction, you might want to include the token in your portfolio. The best place to buy Mask coin with U.S. dollar is Coinbase.