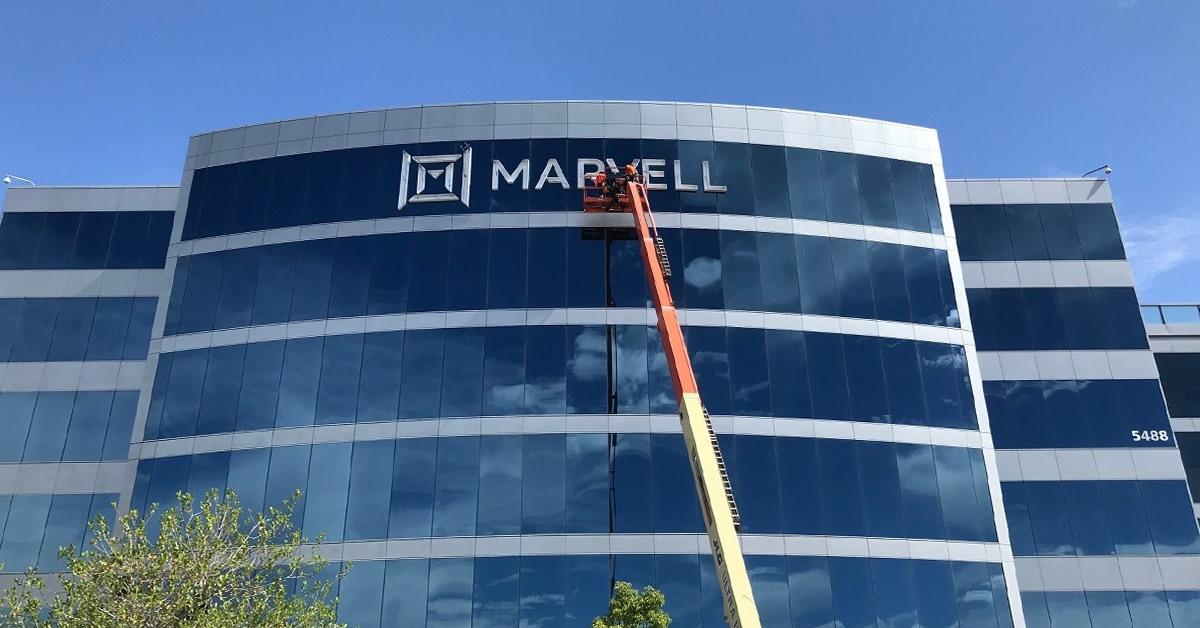 Marvell Technology's Strong Growth Prospects Make its Stock a Buy
On Apr. 21, Marvell Technology (MRVL) stock rose 3.6 percent after the company announced that it had successfully completed the acquisition of Inphi. The stock has lost 11 percent over the last three months but has gained 80 percent over the last year. What's MRVL's stock forecast after the Inphi merger, and is it a good semiconductor stock?
Article continues below advertisement
Article continues below advertisement
Founded in 1995, Marvell Technology develops and manufactures semiconductors and related technology. The company provides security and networking platforms, storage solutions, and secure data processing to customers worldwide. The company had initially expected to close the Inphi merger in the second half of 2021.
The details of the Marvell Technology–Inphi merger
In Oct. 2020, Marvell agreed to acquire Inphi in a $10 billion cash-and-stock transaction. Under the terms of the deal, Marvell is acquiring all outstanding Inphi shares for $66 per share in cash, at a fixed exchange ratio of 2.323 Marvell shares for each Inphi share. Marvell shareholders will own nearly 83 percent of the combined company, and Inphi shareholders will own the remaining 17 percent.
Article continues below advertisement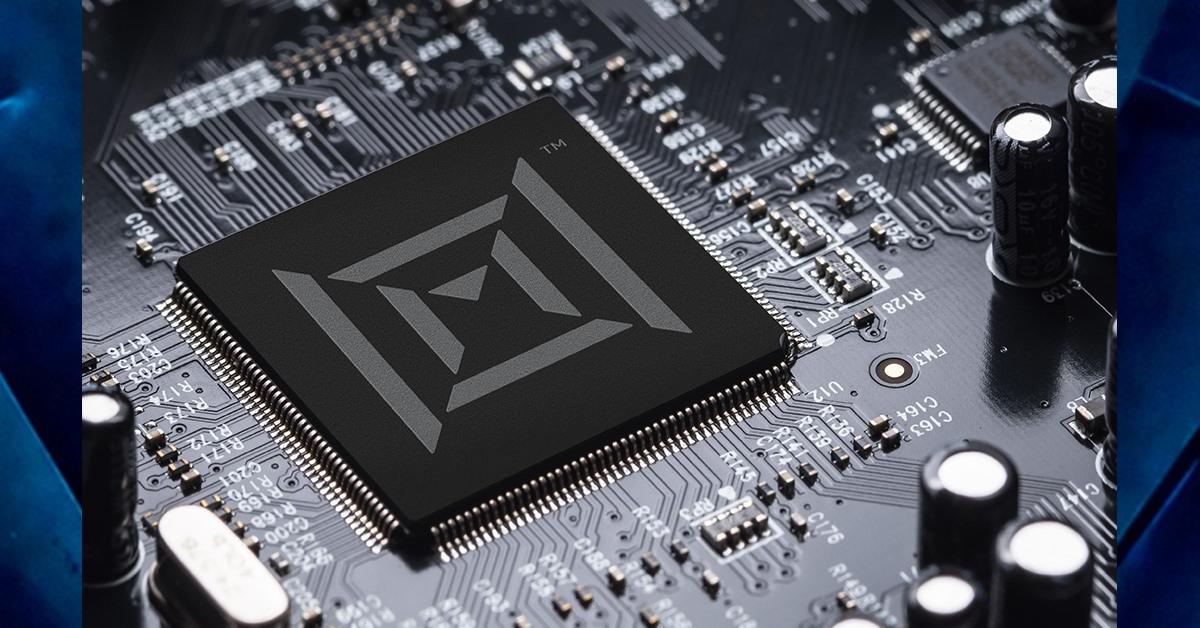 Marvell funded the business combination through $4 billion in net debt, and the rest by cash on hand. The companies expect $125 million in annual run-rate synergies within 18 months after the transaction closes, with 20 percent in costs of goods sold and the rest in operating expenses. The deal is also expected to become accretive to Marvell's adjusted EPS by the end of the first year.
Article continues below advertisement
Article continues below advertisement
MRVL's stock forecast after the merger
According to MarketBeat, analysts' average target price is $49.96 for MRVL, which is 5.2 percent above its current price. Of the 26 analysts tracking MRVL, 22 recommend "buy," four recommend "hold," and none recommend "sell." Their highest target price of $60 is 26.4 percent above the stock's current price, while their lowest target of $35 is 26.3 percent below.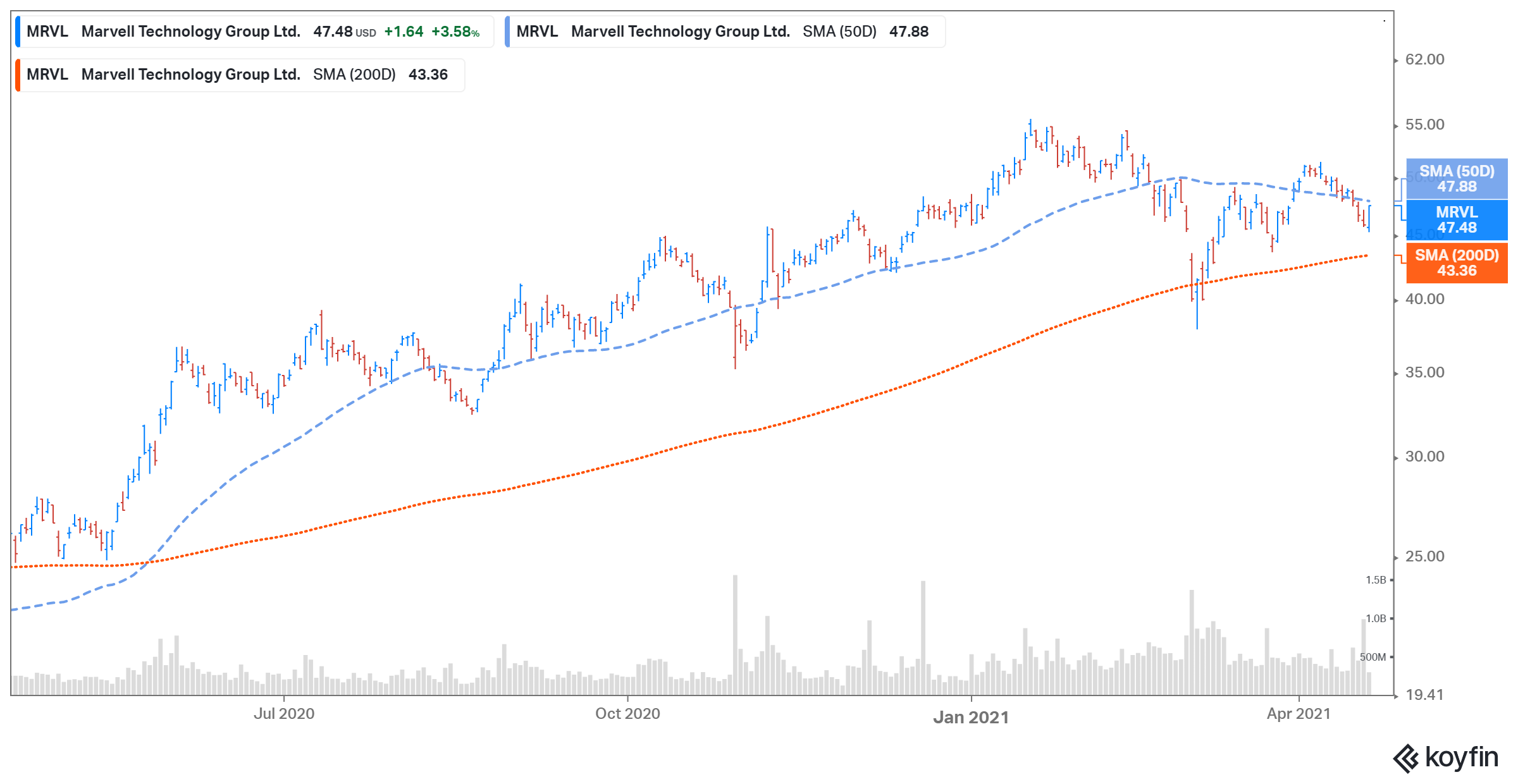 Article continues below advertisement
Is MRVL a good semiconductor stock?
MRVL stock looks like a good investment based on the semiconductor company's bright prospects. The Inphi transaction will boost Marvell's exposure to the fast-growing data center and 5G cellular technology markets, and create a U.S. semiconductor powerhouse valued at about $40 billion. As a combined company, its total addressable market opportunity is $23 billion.
Article continues below advertisement
In a press release, Marvell CEO Matt Murphy said, "Our acquisition of Inphi will fuel Marvell's leadership in the cloud and extend our 5G position over the next decade."
Article continues below advertisement
Analysts polled by TIKR expect Marvell's revenue to rise 20.1 and 16.5 percent, respectively, in the fiscal years ended Jan. 2022 and 2023. Meanwhile, they forecast the company's adjusted rising by 46.8 and 31.7 percent, respectively. Marvell is in good shape financially as well, with total debt of $1.2 billion and cash and equivalents of $748.5 million as of Jan. 2021.
MRVL stock is a good buy now
Marvell stock is a good way to play the growing need for computing and managing large amounts of data. MRVL trades at an next-12-month EV-to-sales multiple of 9.2x, which looks attractive compared with other semiconductor stocks' valuation. NVIDIA and Texas Instruments have EV-to-sales multiples of 16.8x and 10.6x, respectively.