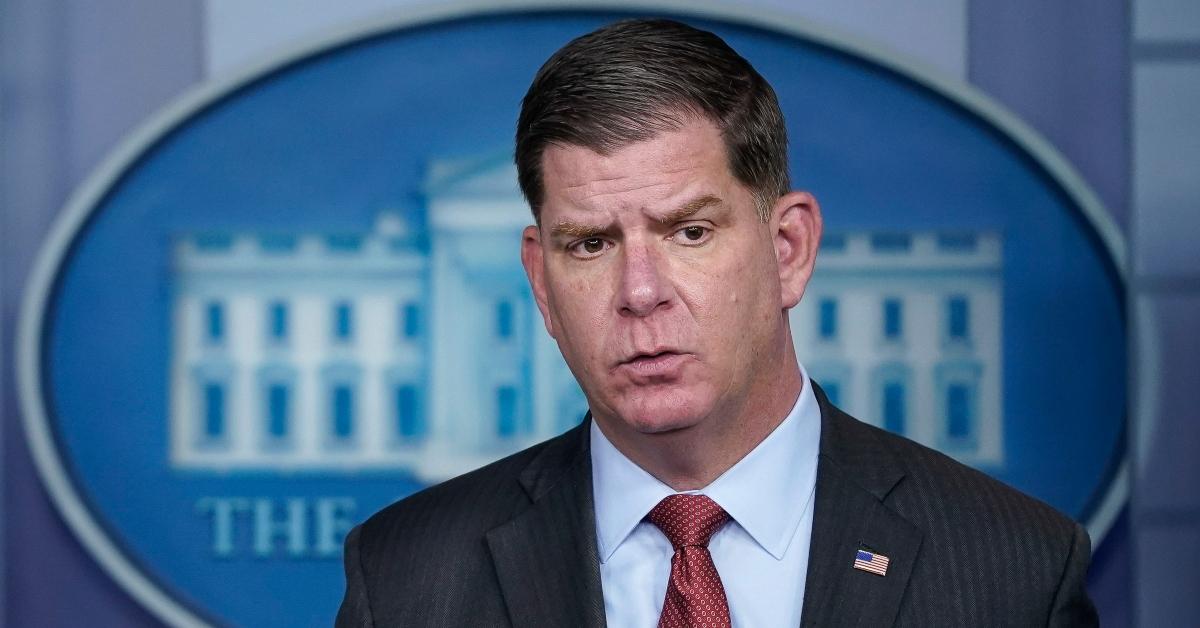 Labor Secretary Marty Walsh Has a Net Worth of $500,000
Labor secretary Marty Walsh has come a long way from the Dorchester neighborhood of Boston where he grew up. Walsh now has a net worth of $500,000.
Article continues below advertisement
Walsh served as Boston's mayor when Joe Biden asked him to join his administration as secretary of labor. He was appointed to the position on Mar. 23.
Marty Walsh is busy in his role as labor secretary
It's already been a busy week for Walsh. On Jun. 21, he accompanied vice president Kamala Harris on a visit to Pittsburgh to promote expanding child tax credits and to advocate for unions.
Article continues below advertisement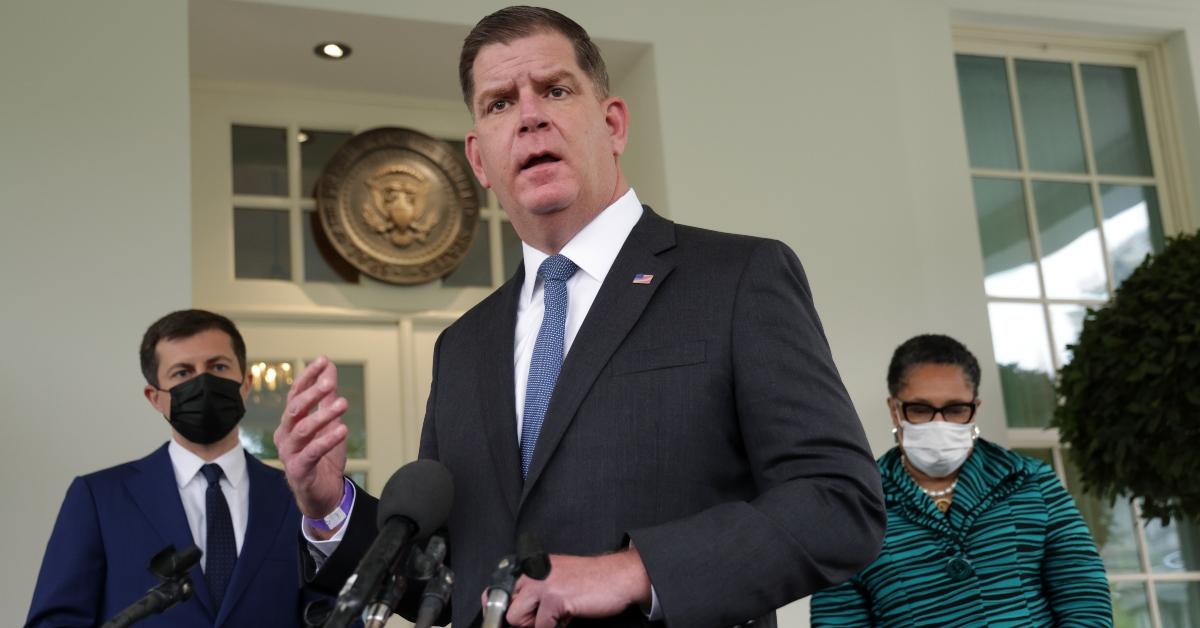 On Jun. 22, under Walsh's leadership, the U.S. Department of Labor awarded over $130 million in grants to develop, modernize, and diversify Registered Apprenticeship Programs in 15 states. The grants will also establish Registered Apprenticeship Technical Assistance Centers of Excellence in three states and Washington, D.C.
Article continues below advertisement
"Today's announcement reflects the Department of Labor's renewed commitment to expanding Registered Apprenticeship to train U.S. workers and ensure that diversity and inclusion are core elements of our nation's post-pandemic economic recovery," said Walsh in a statement. "Using Registered Apprenticeships to expand career opportunities for all workers, especially those in under-represented populations, is a priority for the department and a critical component of the Biden-Harris administration's American Jobs Plan."
Marty Walsh was diagnosed with cancer as a child
Where Walsh is now is a far cry from his childhood in Dorchester with his Irish immigrant parents. At just 7 years old, Walsh was diagnosed with Burkitt's lymphoma and given six months to live. His battle with the disease forced him to skip the second and third grades, and he had to repeat the fifth grade. Finally, after years of chemotherapy, doctors determined he was cancer-free when he was 11 years old.
Article continues below advertisement
Marty Walsh's professional and political career
Walsh started his career when he was 21 and worked for the Laborers Union Local 223. He was eventually named president of the union, a role he held until he was elected mayor. A long-time Democrat, Walsh's first elected position was on the Massachusetts House of Representatives, where he represented Suffolk County's 13th District.
In 2014, Walsh became 48th mayor of Boston, a position he held until his recent appointment to the Biden administration. In his mayoral acceptance speech, Walsh said, "I will go to City Hall as a leader, but also as a listener—a person who understands this city because I have lived it." As mayor, Walsh saw his salary bumped up to $199,999 in 2018. It was the first increase in the mayor's salary since 2006.
Article continues below advertisement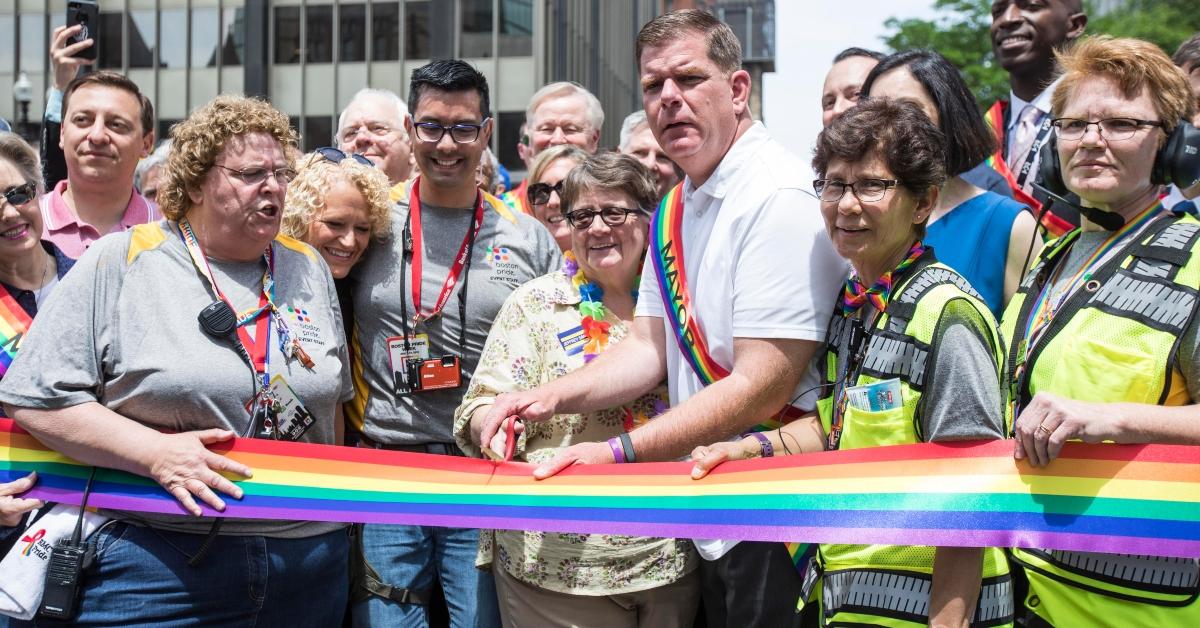 Walsh was criticized for hiring police commissioner Dennis White
Walsh has been subject to scrutiny over his decision to hire Boston police commissioner Dennis White. Walsh appointed White right before leaving his position as mayor to join the Biden administration.
Article continues below advertisement
White was put on leave just two days after he was appointed commissioner following allegations he abused his ex-wife, The Boston Herald reported. Critics claim Walsh hired White despite knowing about the domestic violence allegations, which Walsh disputes.
Marty Walsh is not married
Walsh still lives in the town of Dorchester where he grew up. He isn't married, and lives with his longtime girlfriend, Lorrie Higgins.