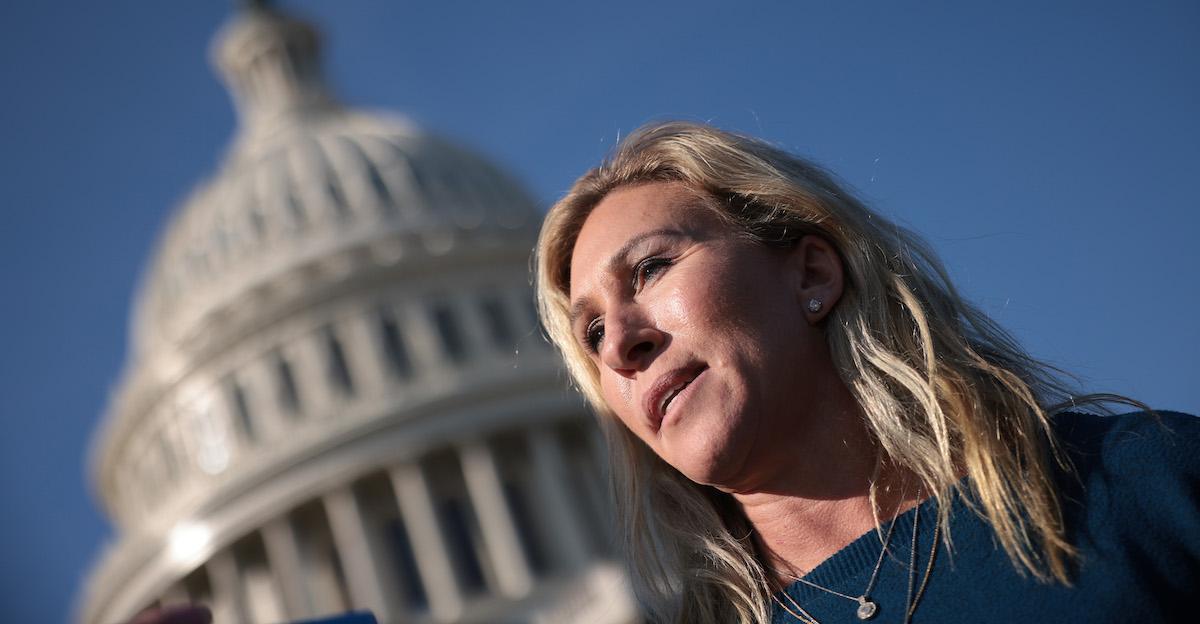 None of Rep. Marjorie Taylor Greene's Introduced Bills Passed — a Look at Her Legislative Efforts
Known conspiracy theorist Rep. Marjorie Taylor Greene doesn't appear to be going anywhere any time soon. As the Georgia 2022 primaries continue, whether or not Greene will make it out successfully remains to be seen. In the meantime, let's look at her track record. How many bills has Greene introduced?
Article continues below advertisement
One can assume that any legislation introduced by Greene will largely mirror the rhetoric for which she is known. Most of Greene's talking points tend to be about law enforcement, conspiracy theories surrounding figures in government and celebrity circles, vaccine and mask mandates, and groups such as African-Americans, Jews, and Muslim people.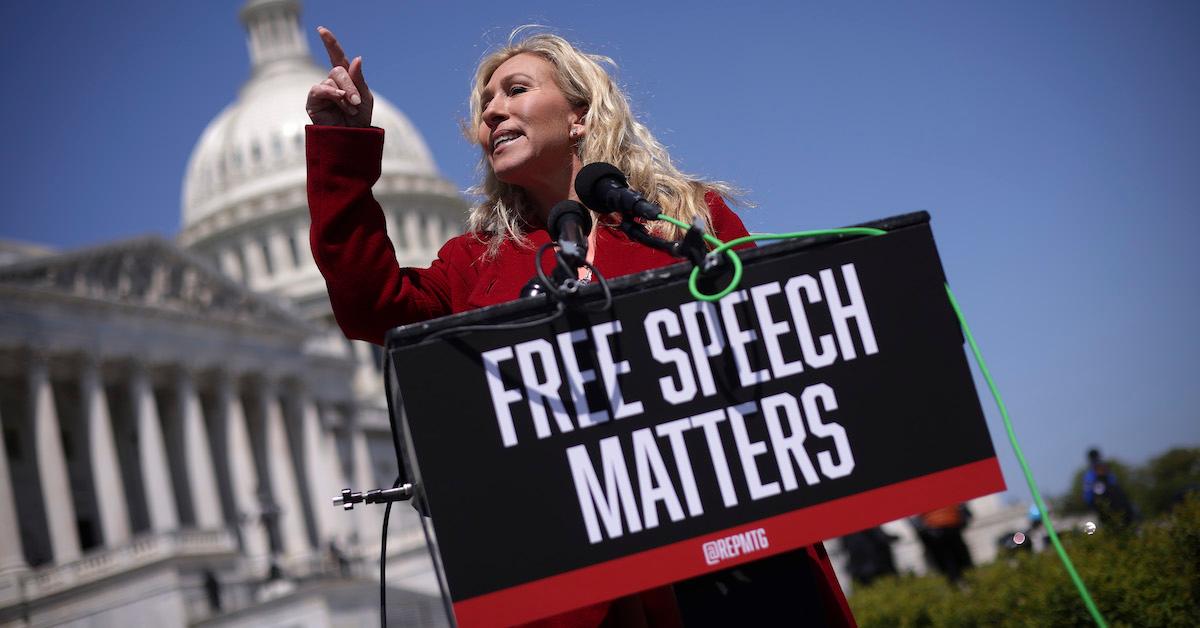 Article continues below advertisement
What bills has Marjorie Taylor Greene introduced?
Rep. Marjorie Taylor Greene has introduced a total of twelve bills. Out of those twelve, none has yet passed a House vote. Greene's bills largely focus on law enforcement, immigration, science, public health, and internal affairs.
A complete list of Greene's bills:
21st Century Free Speech Act, introduced, not passed
Justice for Vaccine Victims Act
Stopping the Spread of Taxpayer-Funded Bioweapons Act
Kyle H. Rittenhouse Congressional Gold Medal Act
Brian A. Terry Memorial Eliminate the ATF Act
H.R.2446- award police officers present during BLM protests
No Funding for Terrorists Act
We Will Not Comply Act
Fire Fauci Act
Protect America First Act
Gun Owner Privacy Act
Second Amendment Preservation Act
Article continues below advertisement
Here's a look at some of her bills in detail. The 21st Century Free Speech Act was introduced by Greene on April 28 of 2022. This bill largely focuses on the riddance of discriminatory actions on social media. Section two of this bill is headlined "Reasonable, Non-Discriminatory Access to Online Communication Platforms; Blocking and Screening of Offensive Material." It's possible that this bill may be tied to her temporary suspension on Twitter after one of her tweets landed her in hot water.
Article continues below advertisement
Greene also introduced H.R.7308 which is called the "Justice for Vaccine Victims Act of 2022." This bill focuses on launching investigations into manufacturers whose vaccines have caused adverse reactions in people. The bill outlines an extensive list of questions that should be asked of vaccine recipients who became ill or developed a chronic condition as a result of taking the COVID-19 vaccine.
This bill also called for the termination of the public health emergency declaration for COVID-19 and also demands that reports on the findings from the previously mentioned investigations be accessible to the public. Another bill introduced by Greene is H.R.6070, or the Kyle Rittenhouse Congressional Gold Medal Act, which states its goal is to award the acquitted Illinois native "in recognition of his efforts to protect the city of Kenosha, Wisconsin from mob violence."
Will her legislative track record effect primaries race?
If her success rate is determined by how many bills she's introduced and passed, one can safe Greene has been unsuccessful. It's possible this track record may haunt her as the 2022 Georgia primaries heat up. However, one can assume Greene's rhetoric is likely to garner more attention.