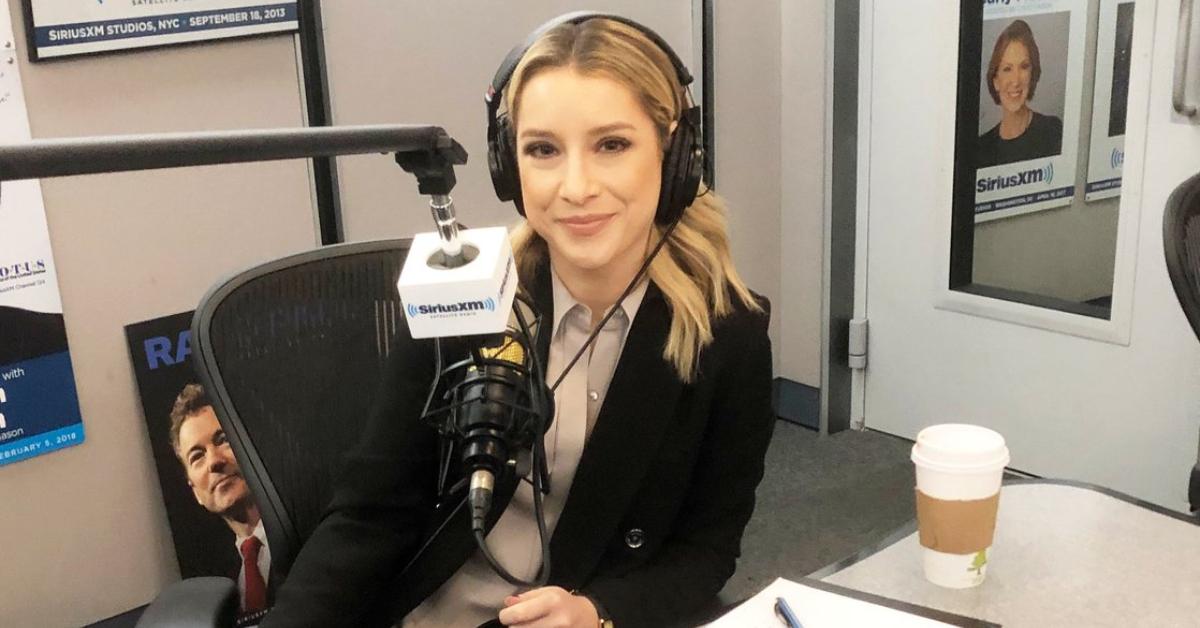 Who Is Lauren Wright, Political Scholar and Author?
Lauren A. Wright, a political researcher, author, and professor, teaches courses at Princeton University centered around politics and gender, especially the traditions and powers of the presidency. Wright aims to provide an unbiased analysis of political issues rather than focusing on her personal beliefs.
Article continues below advertisement
Article continues below advertisement
Though her first book focused on presidential spouses' roles, her 2019 book, Star Power: American Democracy in the Age of the Celebrity Candidate, addressed the issues of electing celebrities to public office. Wright has appeared on numerous television programs as a guest political analyst.
Lauren Wright's net worth is unknown to the public
Lauren Wright's net worth hasn't been published by any reputable sources. Her income likely comes primarily from her salary as a lecturer and teacher at Princeton and from advances and royalties on her book sales. The average lecturer salary at Princeton is $73,768, according to figures from Glassdoor.
Article continues below advertisement
Wright is well educated in political science, having completed an undergraduate degree from Wake Forest University. She went on to earn a PhD from Georgetown University, where she studied American government and political methodology.

Article continues below advertisement
Article continues below advertisement
Lauren Wright has written two political books
Wright is likely best known as the author of two political books. In 2016, her first book, On Behalf of the President: Presidential Spouses and White House Communications Strategy Today, was published.
Article continues below advertisement
Wright's second book may have drawn even more attention, as it focused on celebrity political candidates, which might naturally lead one to consider Donald Trump. In Star Power, Wright explores the phenomenon of Trump's election and the possibility that celebrity candidates will continue to prosper. The book "identifies and measures the attributes of celebrities that make them well-equipped to win campaigns and yet poorly prepared to govern effectively."
Article continues below advertisement
Who is Lauren Wright's husband?
Wright, who is in her early thirties, married a fellow political scientist, Jonathan Mummolo, in 2018. The two met while both were pursuing their doctorates at Georgetown University. In The New York Times, her memory of an early meeting was that he spoke as a social scientist with "no sign of partisanship."
Article continues below advertisement
Currently, Mummolo is an assistant professor of politics and public affairs at Princeton University. Before completing his doctoral studies, he covered crime and political stories for The Washington Post.
Lauren Wright contributes analysis and political opinion pieces to various media outlets
In a piece published prior to Trump's inauguration as president, Wright wrote about Melania Trump's decision to keep her primary residence in New York rather than move into the White House. She noted that while many criticized Melania for her choice and the added security costs, it was an act that could be empowering.
"In her apparent refusal to adhere to a path first ladies have followed for decades, she may lessen the burden placed on future presidential spouses," Wright stated. In March 2021, Wright wrote on CNN that Democrats needed to ease pressure on Sen. Manchin, warning that "disparaging their own members" could pave the way to Republicans taking their legislative seats.