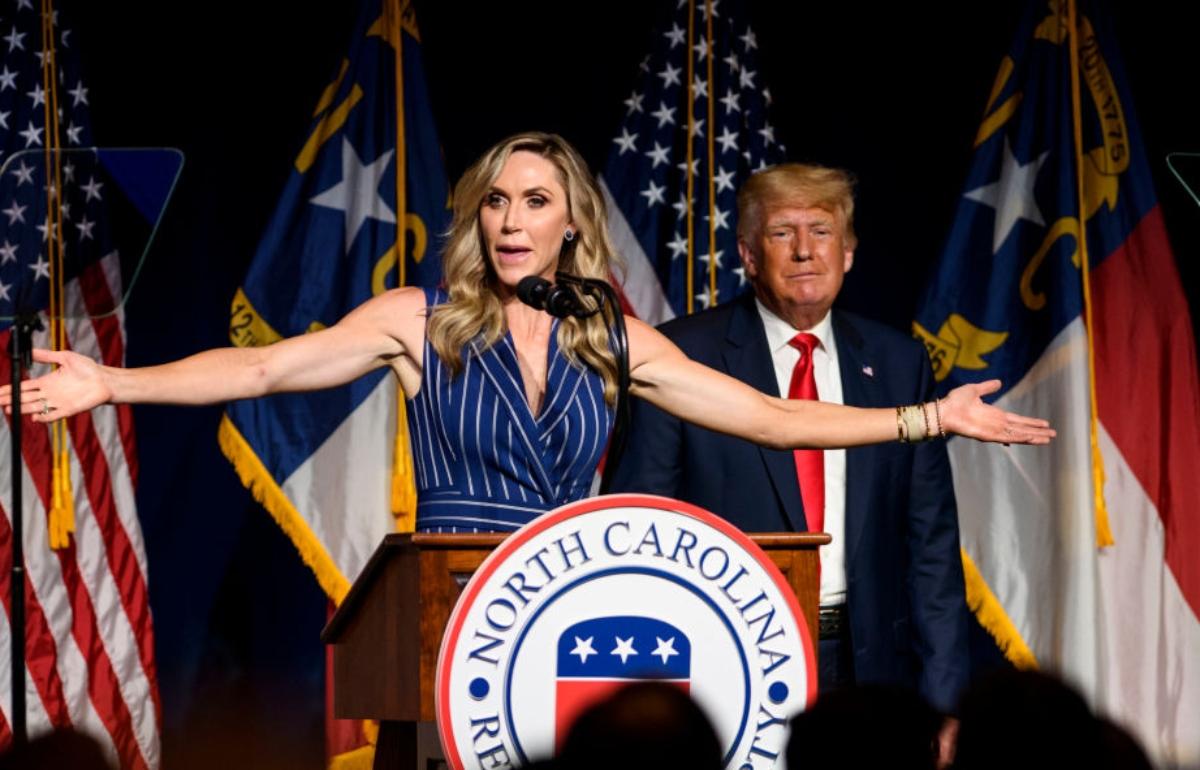 Lara Trump's Net Worth Is Nowhere Near the Riches of Her Husband and the Trump Family
Lara Trump, who is married to former president Donald Trump's son Eric Trump, has found her place at Fox News. The 39-year-old has worked for Inside Edition and was part of Trump's 2016 and 2020 campaigns, and has recently joined Fox News as an on-air contributor. What's Lara Trump's net worth in 2021?
Article continues below advertisement
Lara Trump
Television Host and Producer, Campaign Spokesperson
Lara Trump is married to Eric Trump, the third child of former president Donald Trump and his ex-wife Ivanka Trump. She has held small roles in the media and worked for several years at Inside Edition as a story coordinator and producer. During Trump's 2016 presidential campaign, Lara Trump ran a women's empowerment tour, and then was a campaign consultant for his 2020 campaign.
Born: Oct. 12, 1982
Education: North Carolina State University
Spouse: Eric Trump
Children: Carolina and Eric
Lara Trump's husband
Lara Trump is widely known primarily for having married into the wealthy and powerful Trump family. Formerly Lara Yunaska, she married Eric Trump in 2014 in Palm Beach, at Donald Trump's Mar-a-Lago estate.
Article continues below advertisement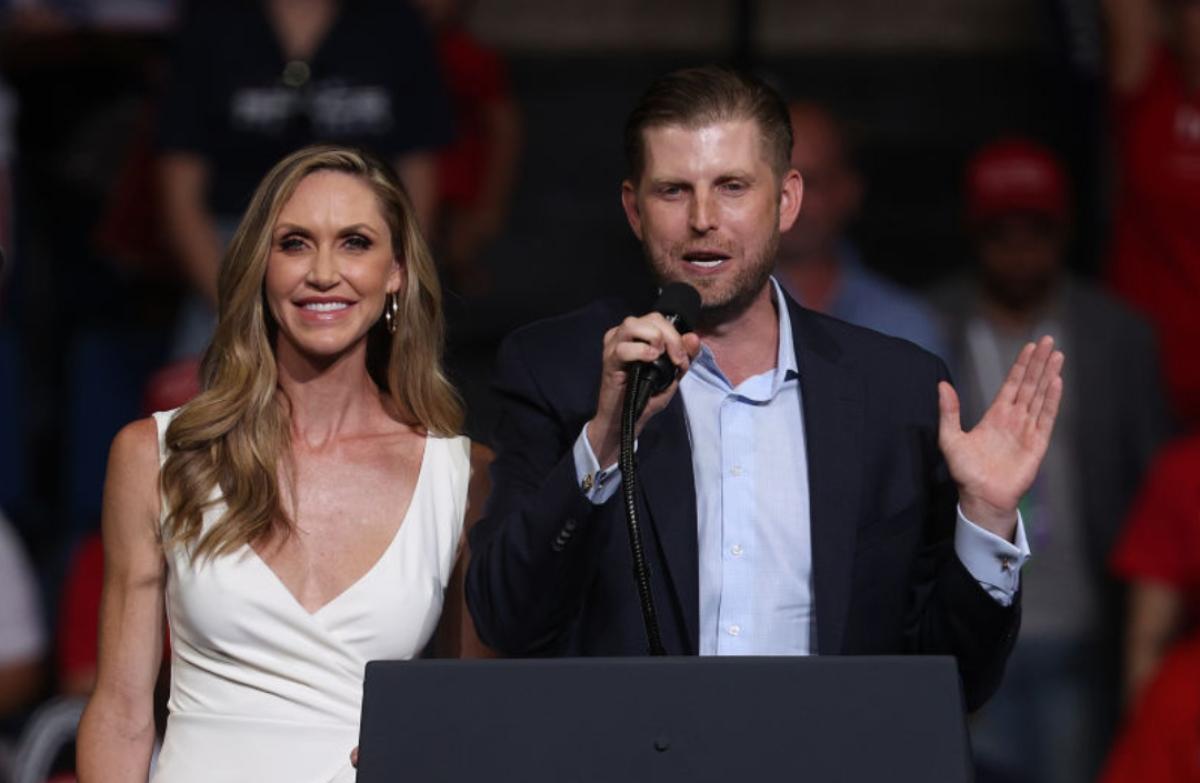 Article continues below advertisement
Lara and Eric Trump purchased their 7,715-square-foot South Florida home for $3.2 million. The family's home is just miles from that of Donald Trump, Jr. and Kimberly Guilfoyle.
Lara Trump's Fox News career
Following in the footsteps of her Fox-News-affiliated family, Lara Trump signed on as a Fox News contributor in March 2021, soon after her father-in-law was no longer in office. She had been familiar with the Fox News network for years and even joked at the time of her hiring, "I sort of feel like I've been an unofficial member of the team for so long."
Article continues below advertisement
Lara Trump and a potential political career
Lara Trump has considered running for public office as a Republican. At the time of her March appointment with Fox News, she had not yet decided on whether to run for the soon-to-be-vacant North Carolina U.S. Senate seat. Since then, she has decided not to run but left the door open for a run for office in the future.
Article continues below advertisement
The younger Trump would likely have the support of prominent GOP members, demonstrated by Senator Lindsey Graham's encouragement of the idea. Sen. Graham said after Trump's second acquittal in an impeachment trial that Lara Trump was "the biggest winner of this whole impeachment trial." Graham's approval of Trump was solidified when North Carolina senator Richard Burr voted to convict the president in that trial.
Lara Trump has held significant roles in both of Donald Trump's campaigns. During the 2016 run, she organized the Trump-Pence Women's Empowerment Tour. She was also linked to numerous fundraising efforts. In 2020, she served as senior consultant to Brad Parscale for Trump's reelection campaign, for which she earned a $180,000 annual salary.