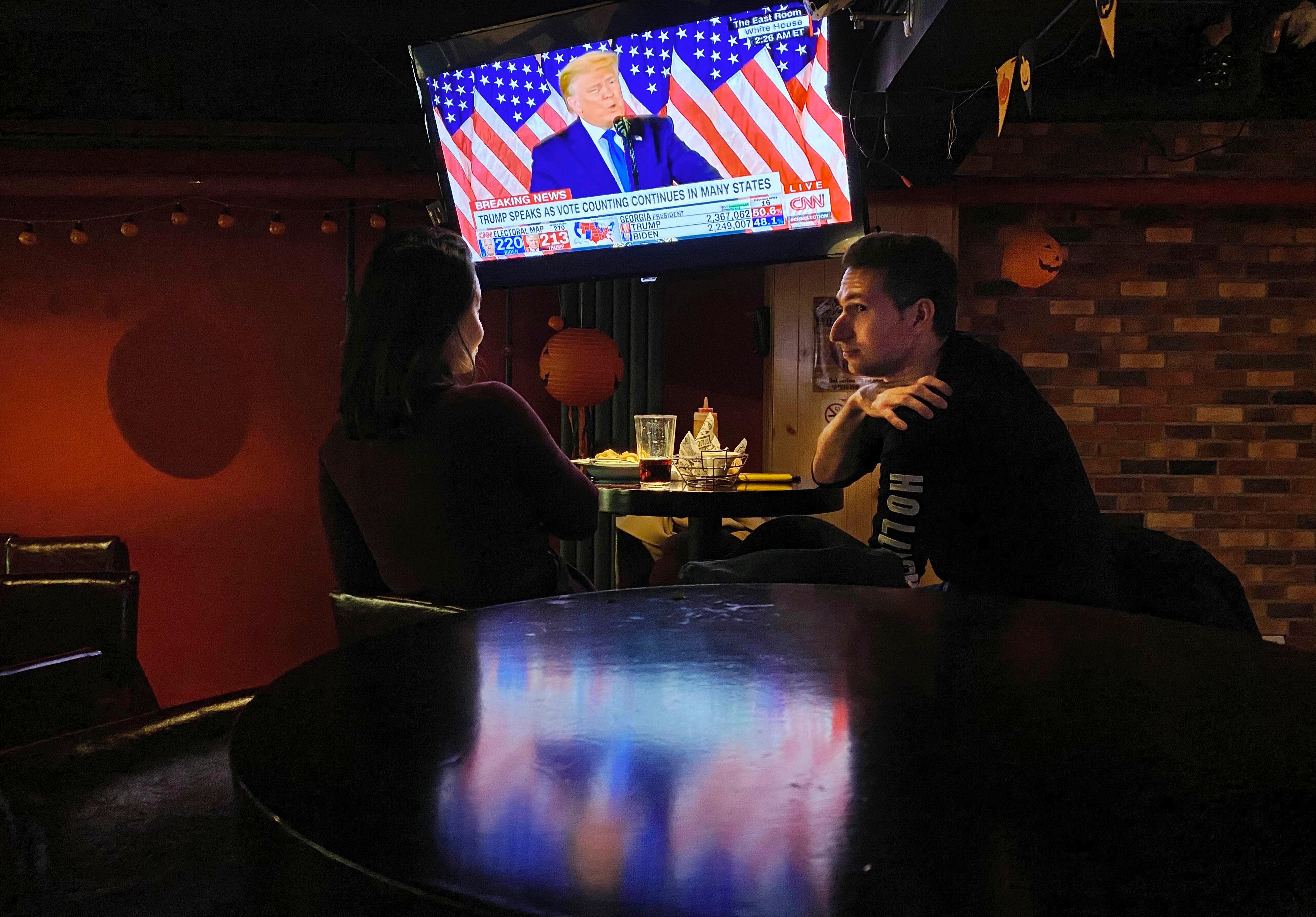 Is Trump Planning to Launch a News Channel?
By Ambrish Shah

Nov. 4 2020, Updated 9:43 a.m. ET
Fox Corporation CEO Lachlan Murdoch has maintained close links with Donald Trump. According to Deadline, Trump's rise to power can be traced to the influence of Rupert Murdoch and Fox opinion host Sean Hannity. Yesterday, Lachlan Murdoch said Fox News would welcome the arrival of a competitor news channel led by Trump. Based on the total audience, Fox News is the top cable broadcast network.
Article continues below advertisement
Who owns Fox News?
Fox News is an American multinational conservative cable news television channel. It belongs to Fox News Media, which is owned by Fox Corporation. Fox Corporation is owned by the Murdoch family through a family trust with about 39 percent interest. Rupert Murdoch is chairman, whereas his son, Lachlan Murdoch, is CEO and executive chairman.

Article continues below advertisement
Fox Corporation deals mainly in the news, sports broadcasting, and television broadcasting industries through the 21st Century Fox properties that weren't taken over by Disney. These include Fox News, Fox Business, Fox Television Stations, Fox Broadcasting Company, and Fox Sports.
Who is Lachlan Murdoch?
Lachlan Murdoch, an Australian-British and American businessman and mass media heir, is the eldest son of News Corp founder Rupert Murdoch. Lachlan was born in Sept. 1971 in London, England. He's the executive chairman of Nova Entertainment, co-chairman of News Corp, and CEO and executive chairman of Fox Corporation. He also founded Australian investment management firm Illyria.
Article continues below advertisement
What is Lachlan Murdoch's net worth?
Lachlan Murdoch's net worth is about $2.7 billion. Murdoch officially became a billionaire in 2019 when Disney acquired large parts of 21st Century Fox for $71 billion. Disney acquired 20th Century Fox's film and television studios, U.S. cable channels FX and Fox Networks Group, a 73 percent stake in National Geographic Partners, a 30 percent stake in Hulu, and Indian television broadcaster Star India.
Article continues below advertisement
Who is Lachlan Murdoch's wife?
In 1999, Lachlan Murdoch married British-born Australian model Sarah O'Hare. They have two sons and one daughter.
Is Trump launching a news network?
Donald Trump faces intense competition from Joe Biden in his race for a second term as president. Trump has often spoken about his ambition to begin an alternative to Fox News to counter CNN's coverage, which he alleges is "fake news."