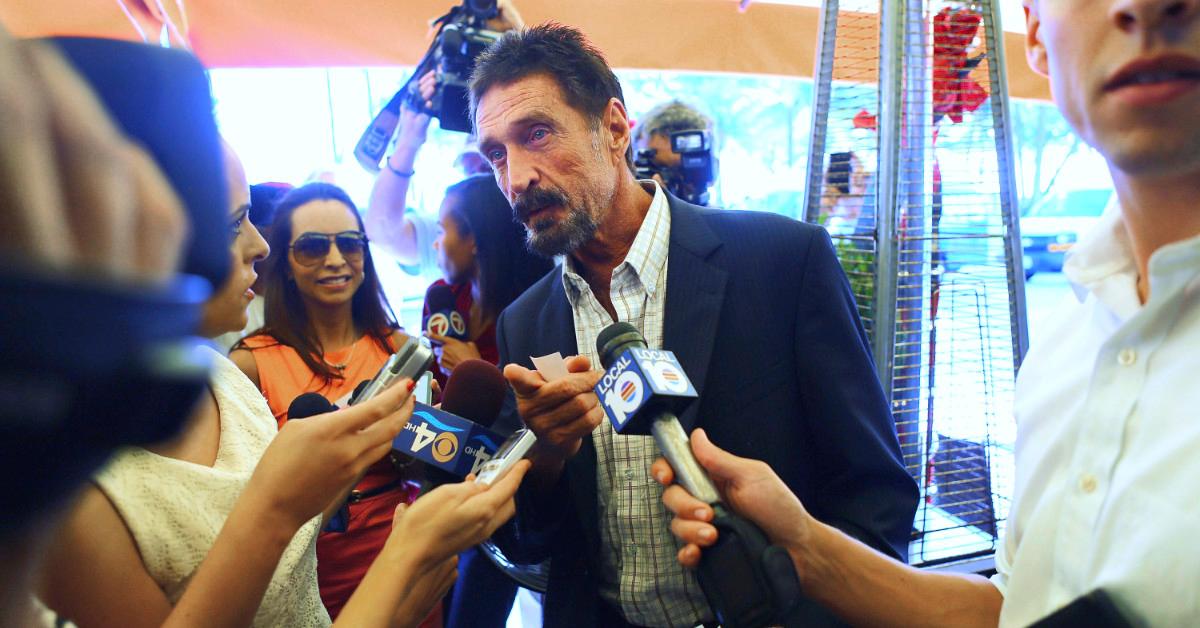 Why Conspiracy Theories Circulated After John McAfee's Death
By Dan Clarendon

Oct. 20 2021, Published 7:29 a.m. ET
Antivirus software creator John McAfee was found dead in a Spanish prison cell on June 23. Conspiracy theories about McAfee's death started circulating that very day. The theories cast doubt on the reports that he died by suicide.
Article continues below advertisement
At the time of his passing, McAfee was awaiting extradition to the U.S. He had been indicted on tax evasion charges in Tennessee and charged in a cryptocurrency fraud case in New York, according to Reuters.
Conspiracy theories pointed to John McAfee's tweet about U.S. officials "coming" for him.
According to PolitiFact, the conspiracy theories around McAfee's suicide stemmed from his tweets in 2019 and 2020. The tweets seemed to predict his death.
"Getting subtle messages from U.S. officials saying, in effect: 'We're coming for you, McAfee! We're going to kill yourself,'" he tweeted in 2019, as he showed off a tattoo reading "$WHACKD" on his arm.
"I got a tattoo today just in case," he added at the time. "If I suicide myself, I didn't. I was whackd [sic]. Check my right arm."
Article continues below advertisement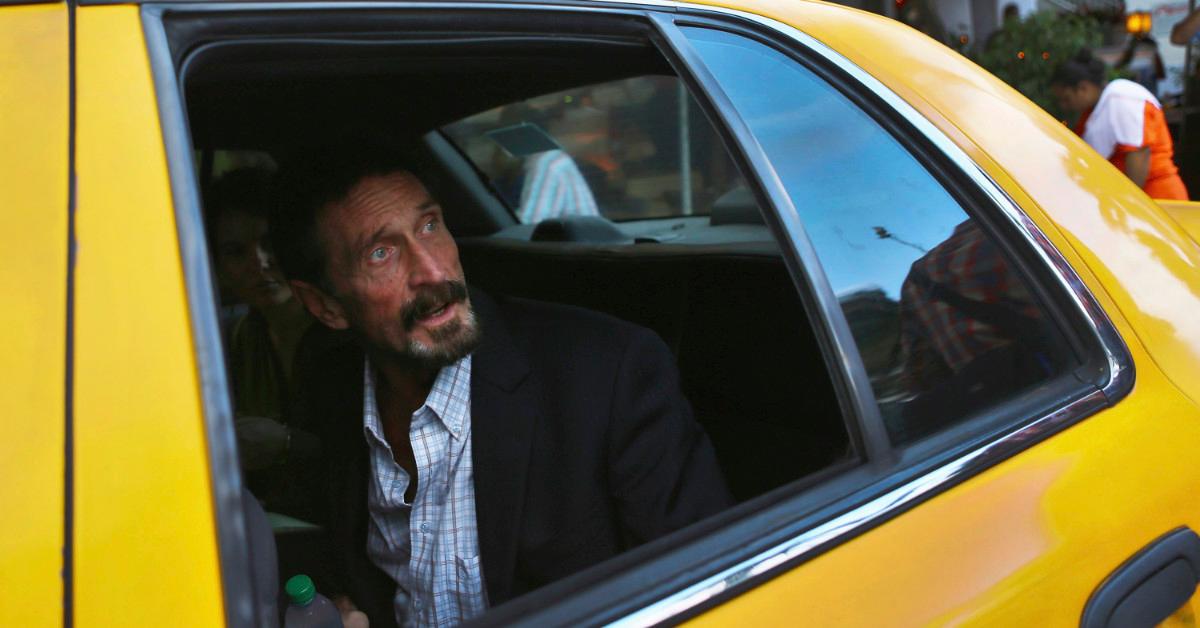 Following his 2020 arrest, he tweeted, "I am content in here. I have friends. The food is good. All is well. Know that if I hang myself, a là [convicted sex offender Jeffrey] Epstein, it will be no fault of mine."
Article continues below advertisement
On the day that McAfee's death made headlines, one Twitter user wrote, "So a bloke who predicted he'd be suicided is 'found' dead in his cell. Just another day on this f—ked up planet. #McAfeeDidntKillHimself."
Another person tweeted, "I have significant disagreement with McAfee, but this was clearly an unlawful assassination by the government, not a suicide. #McAfeeDidntKillHimself."
John McAfee's net worth dropped to $4 million from more than $100 million.
Article continues below advertisement
In August 2009, The New York Times reported that McAfee's net worth was down to $4 million from a high of more than $100 million because of the then-recent real estate and stock market crashes. According to the newspaper, McAfee was preparing to auction off his last big property—a 157-acre lot in New Mexico, where he had an adobe-style house, a movie theater, a café, and a general store—to pay his bills.
"I had no clue that there would be this tandem collapse," he told the newspaper at the time.
Article continues below advertisement
In 2014, Intel renamed the McAfee Security product Intel Security, much to the businessman's stated relief. "I am now everlastingly grateful to Intel for freeing me from this terrible association with the worst software on the planet," he said, per BBC News. "These are not my words, but the words of millions of irate users. My elation at Intel's decision is beyond words."