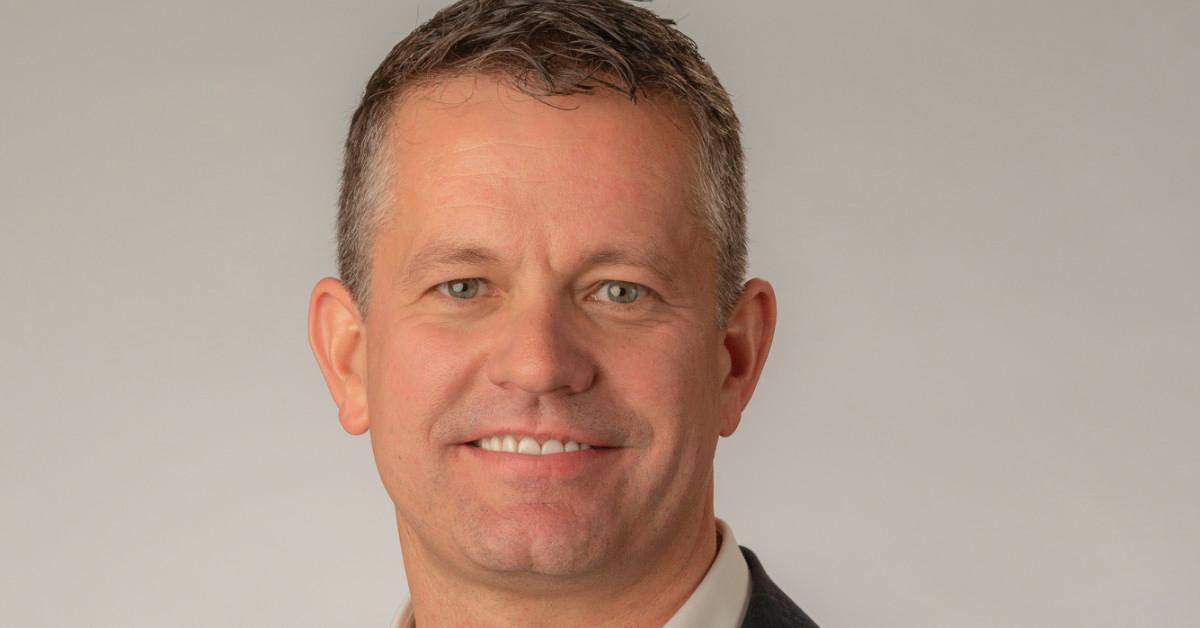 Walmart CEO John Furner Has Been Working at the Company Since College
When it comes to in-store and online retail giants, there is no denying Walmart's success.
Currently, Walmart sits just behind Amazon and eBay when it comes to monthly website visits, averaging 582 million visits, and it currently has 4,500 retail stores in the United States.
Article continues below advertisement
Walmart's success and ability to compete with online-only retailers are thanks in large put to its CEO, John Furner, who started with the company in 1993 as an hourly store associate.
So, how did Furner become the CEO of Walmart, and how much is he worth today? Keep reading to find out!
John Furner was born and raised in Walmart's home state, where he got one of his first jobs at the 100th store.
Furner's corporate bio outlines his professional trajectory so far. The businessman, who has a B.S. in marketing management from the University of Arkansas, started his Walmart career as an hourly associate in 1993, working at Walmart Store 100 in the company's birthplace of Bentonville, Ark.
Article continues below advertisement
He then became assistant store manager, store manager, district manager, buyer, regional general manager, divisional merchandising manager, VP of global sourcing, general merchandise manager, head of marketing and merchandising for Walmart China, and chief merchant for Walmart subsidiary Sam's Club.
From 2017 to 2019, Furner was Sam's Club's president and CEO.
Article continues below advertisement
Now Furner is president and CEO of Walmart U.S., where he leads more than 1.5 million workers at 4,700 stores. And in addition to his Walmart role, Furner sits on the board of directors for the National Retail Federation.
What is John Furner's net worth?
Wallmine reports that Furner's net worth was at least $61.8 million as of May 21, 2021. That number includes the more than 27,000 Walmart shares (NYSE: WMT) he had at the time, which were worth more than $35.5 million.
Article continues below advertisement
John Furner
President and CEO, Walmart U.S.
Net worth: At least $61.8 million as of May 2021 (unconfirmed)
John Furner is the president and CEO of Walmart U.S. — the stateside division of Walmart Inc. — and a board member of the National Retail Federation. He was previously president and CEO of Walmart subsidiary Sam's Club.
Net worth: At least $61.8 million as of May 2021 (unconfirmed)
Date of birth: Aug. 29, 1974
Birthplace: Jacksonville, Ark.
Education: Sam M. Walton College of Business, University of Arkansas
Spouse: Brandy Furner
Furner took the CEO position at Walmart just before the COVID-19 pandemic hit, and was named Retailer of the Year by Forbes for his strong leadership and innovation in 2020.
"Furner focused on the critical role distribution centers played in the supply of groceries, and he relied on fast fulfillment at the centers to exceed customer expectations on deliveries of digital orders. He also responded to the new norm that reflects more customers shopping online," Forbes contributor Walter Loeb wrote. "Walmart's digital sales increased +74 percent in the first quarter of 2020, +97 percent in the second quarter of 2020, and +79 percent in the third quarter of 2020."
Article continues below advertisement
He also went on to highlight some of Furner's other accomplishments at the company including expanding the fashion offering at Walmart and introducing a team-based operating model in U.S. supercenters to better serve customers and provide associates more opportunities for career and pay growth.
Furner was also the first CEO since 1980 to close retail stores on Thanksgiving, something he started in 2020 and continues into 2022.
John Furner met his wife Brandy while working at Walmart.
While not much is known about Furner's personal life, he has been married to his wife Brandy — who he met while working at Walmart during college — since 1996, and the couple share four children, three daughters and a son.
"There was nothing that was going to be that hard that we couldn't get through, and he's just kind of a rock like that," Brandy told Arkansas Online about her husband.
Furner also called his wife the "CEO of Furner house" and shared that they both like to volunteer in their community.
"It's a great place to raise family, it's a great place to work, and the more we can do to improve education and to improve the health care system, we can recruit better," Furner added of his hometown in Northwest Arkansas. "And then we can retain people here because the area has so much value."
The couple also shares two pups, a maltipoo named Stella and a wheaten terrier named Max.