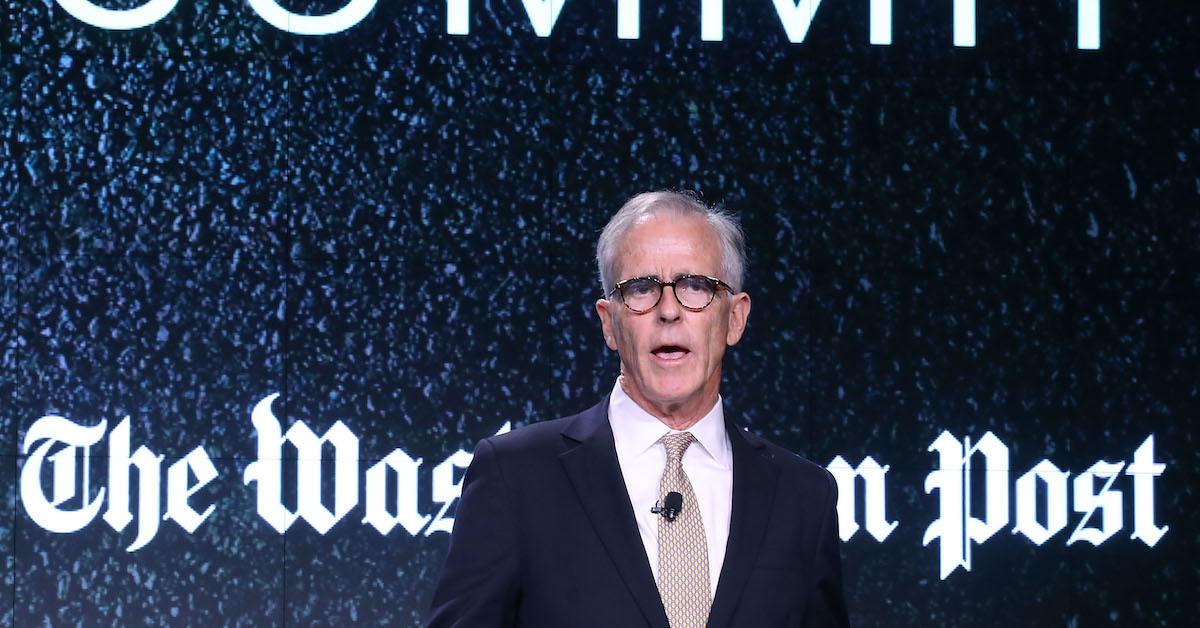 Jim Mahoney, the Bank of America Executive Who Thrived in Crises
Jim Mahoney, a longtime Bank of America executive, died on Aug. 9 at his home in Newton, Mass. He was 67 years years old. Mahoney spent 15 years with Bank of America. Before that, he worked with FleetBoston Financial for 10 years. Bank of America bought FleetBoston in 2004 as it expanded its business.
Article continues below advertisement
Jim Mahoney's major role at Bank of America in time of crisis
Mahoney's most recent role at Bank of America was head of global corporate strategy and public policy. The executive was at the center of rebuilding the bank's image in the aftermath of the 2008 global financial crisis. He played a key role in bringing big opportunities to the bank.
Article continues below advertisement
The Boston Globe reported that "Anne Finucane, vice chair of Bank of America, says Mahoney did his best work in times of crises and that he flourished at the intersection of public policy, politics and news."
Jim Mahoney's bike accident and family
Mahoney sustained a head injury following a bike accident in July 2019. He died from health issues related to that accident. Mahoney is survived by his wife Peggy and children. The Boston Globe quoted Mahoney's daughter Caitria as saying that the executive "made the world a better place." Mahoney was the second child of eight to parents John Mahoney and Mary O'Neil.
Article continues below advertisement
Jim Mahoney's education and career
Mahoney graduated with a bachelor's degree in economics from Colby College in Maine. He received his master's degree in public health policy from Harvard University. Mahoney's career spanned politics, governance, and business. He volunteered in the 1980 presidential campaign for Jerry Brown, the California governor at the time. Mahoney's political career also included serving as an aide to U.S. Representative Joseph Kennedy II.
Brown's presidential bid was unsuccessful. Mahoney would later land a role in Brown's state office, working on climate issues. Mahoney worked as spokesman for the Federal Reserve Bank of Boston for four years before joining Bank of America.
Article continues below advertisement
Jim Mahoney's climate change work
Mahoney is hailed as an environmentalist. In addition to initiating California state employees' bike-share program, Mahoney was behind Bank of America's environmental sustainability programs. Last year, the bank pledged $300 million in capital financing for climate business efforts, bringing its total climate capital commitment to $445 billion since 2007. Many corporations and wealthy business executives are getting involved in efforts to curb climate change.
Article continues below advertisement
What was Jim Mahoney's net worth?
Jim Mahoney's net worth isn't known. But he was certainly not among America's billionaires, the list that includes Amazon CEO Jeff Bezos, Microsoft founder Bill Gates, and Facebook CEO Mark Zuckerberg.
Article continues below advertisement
Mahoney donated $2,000 to Pete Buttigieg's Democratic presidential campaign in June 2019. The former mayor of South Bend picked up donations from other Wall Street executives as well. Buttigieg, who went on to shock Joe Biden and other candidates with his Iowa caucus win, has since dropped out of the presidential race.
Bank of America made a profit of $3.5 billion in this year's second quarter, a drop from $7.3 billion in the same period last year. That translated to EPS of $0.37, down from $0.74 last year but above analysts' consensus estimate of $0.27.
The bank's revenue in the quarter declined to $22.3 billion from $23.1 billion last year but topped analysts' estimate of $22 billion. Like other businesses, banks are grappling with the COVID-19 pandemic's economic fallout, which has increased loan default risk. Bank of America added $4.0 billion to its loan loss reserve in the second quarter. Its stock is down 25 percent this year.