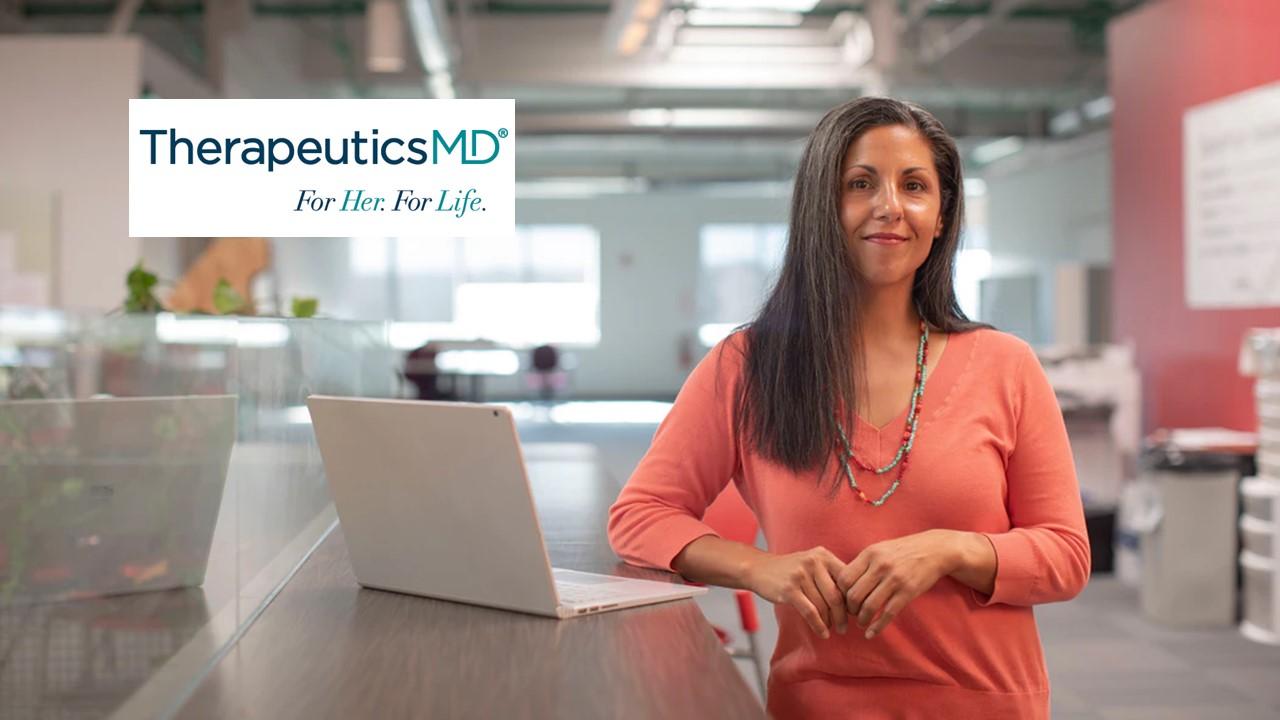 TherapeuticsMD Stock Is a Good Buy Despite Losses
TherapeuticsMD (TXMD) is a small-cap company focused exclusively on women's health. The pharmaceutical company is still in its early growth phases, but its portfolio already has three products. TXMD stock has been volatile for some time. So, what's the forecast for TXMD stock in 2021? Should investors buy the stock?
Article continues below advertisement
On March 3, TXMD stock rose 12 percent in the pre-market trading session. The stock surged significantly after the company reported its fourth-quarter earnings results. TherapeuticsMD generated revenue of $22.6 million in the quarter, which is a remarkable rise of 42 percent from the fourth quarter of 2019. The company blew past Wall Street's expectation of $21.3 million. However, TherapeuticsMD isn't profitable yet. The company cut its net losses to $42 million in the fourth quarter of 2020 from $49.4 million the previous year.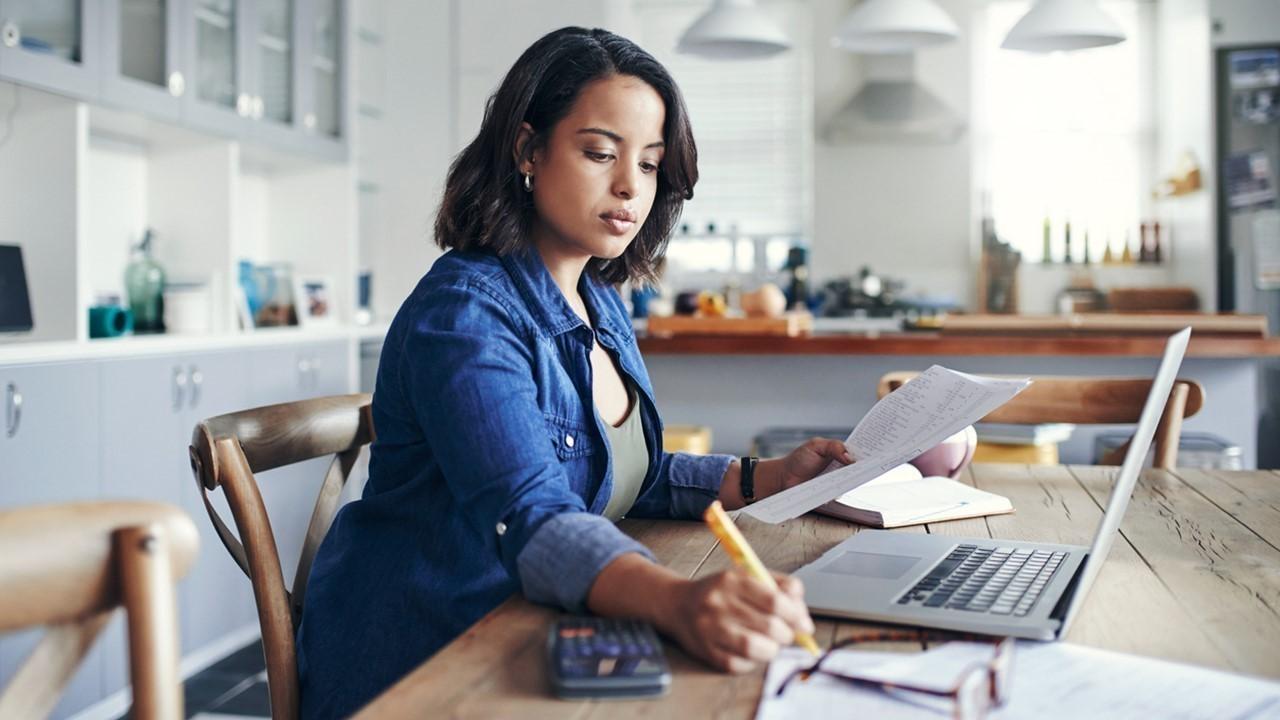 Article continues below advertisement
Who owns TherapeuticsMD?
TherapeuticsMD is led by CEO and co-founder Robert G. Finizio. TherapeuticsMD operates as a women's healthcare company in the U.S. The company is banking on various drugs to help pull it out of the losses. The drugs are Imvexxy, Bijuva, and Annovera. In the fourth quarter, TherapeuticsMD witnessed strong growth among these products.
Annovera, which is a contraceptive vaginal ring, saw YoY revenue growth of 57.5 percent to $9.1 million. Imvexxy, which is a vaginal estrogen therapy, brought in $8.8 million in sales. Bijuva, which relieves hot flashes during menopause, added another $2.2 million in revenue.
Article continues below advertisement
TherapeuticsMD's outlook
TherapeuticsMD thinks that it's poised for continued growth in 2021. The company expects to reduce its operating expenses each quarter to average between $45 million and $48 million this year. In the fourth-quarter earnings conference call, TherapeuticsMD's CCO Dawn Halkuff said, "Our primary goal for IMVEXXY in 2021 is to improve the gross to net. To support net revenue per unit growth, effective January 1, our cash pay program and high-deductible patients co-pay increased from $50 to $75."
Article continues below advertisement
In 2021, TherapeuticsMD is expected to report an EPS of -$0.33 on sales of $129.5 million compared to -$0.67 and $64.9 million in 2020, respectively.
TherapeuticsMD on Stocktwits
TherapeuticsMD stock has become a major talking point on social media platforms. On Stocktwits, a user by the name ToreandoAlosOsos recommends accumulating TherapeuticsMD stock because it has the potential to run up and hit $7 in the next 12 months. Another Stocktwits user by the name CTStockHunter wrote that TherapeuticsMD won't be profitable because it has roughly $240 million of debt. The user added that the company would increase the dilution this year.
Article continues below advertisement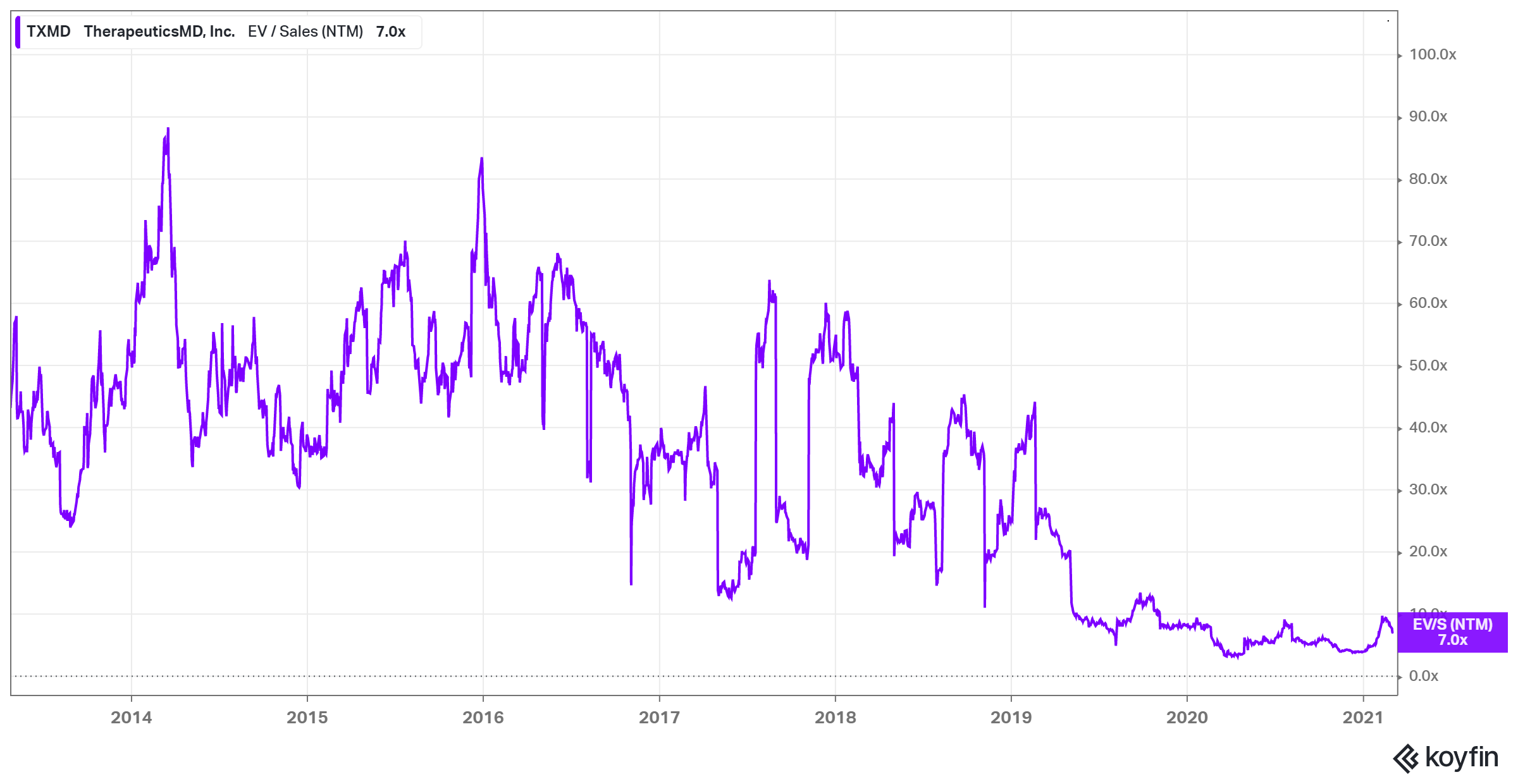 TherapeuticsMD's stock forecast
According to TipRanks, analysts' average target price for TherapeuticsMD is $4, which is 176 percent above its current stock price. Right now, TherapeuticsMD stock is being tracked by two Wall Street analysts. Both of the analysts have a buy recommendation.
TherapeuticsMD stock looks like a buy
TherapeuticsMD's NTM EV-to-sales multiple of 7.0x looks attractive in the pharmaceutical space. In comparison, Revance Therapeutics and Zymeworks have NTM EV-to-sales multiples of 20.1x and 46.2x, respectively.