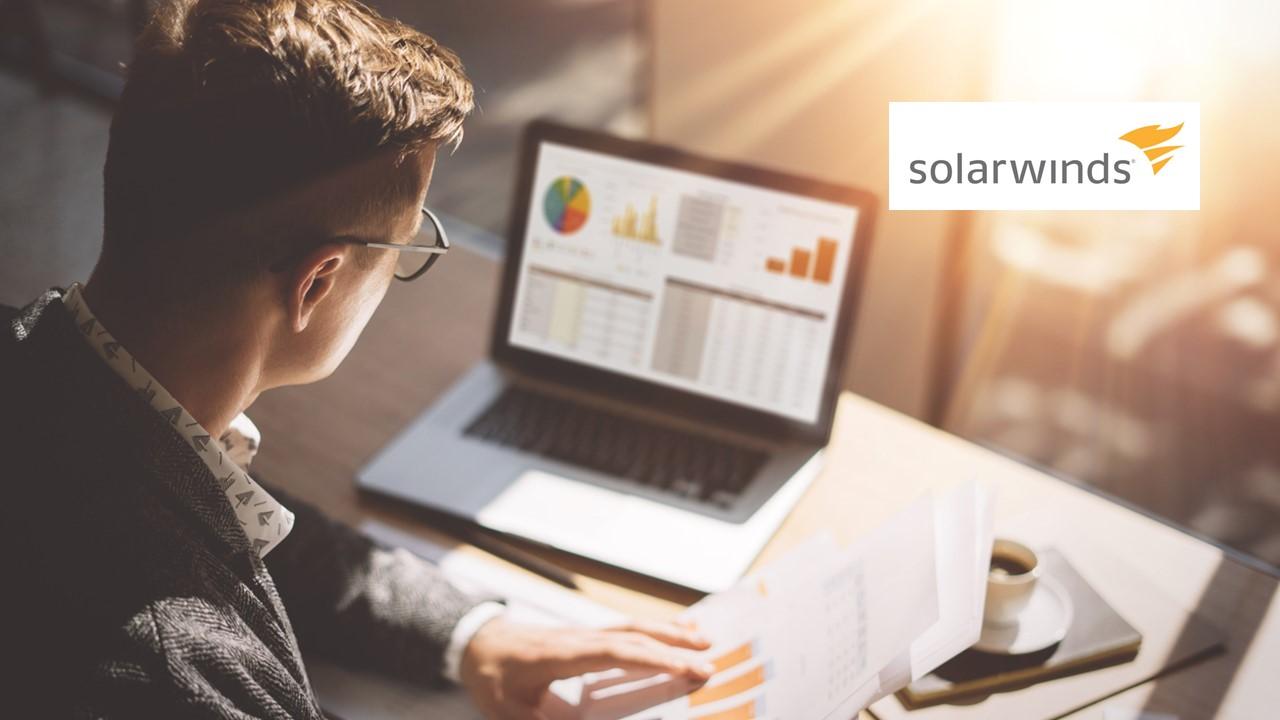 SolarWinds Stock Falls After Systems Hack, Looks Risky
SolarWinds (SWI) stock fell almost 17 percent on Dec. 14. FireEye reported that SolarWinds' systems have been compromised as part of a global intrusion campaign. The victims also include some governments including in North America. Is SolarWinds stock a buy after the crash on Dec. 14?
Article continues below advertisement
According to FireEye, "This campaign may have begun as early as Spring 2020 and is currently ongoing. Post compromise activity following this supply chain compromise has included lateral movement and data theft." The company also said that a "highly skilled actor" is involved in the malicious campaign and many are speculating the hand of the Russian government.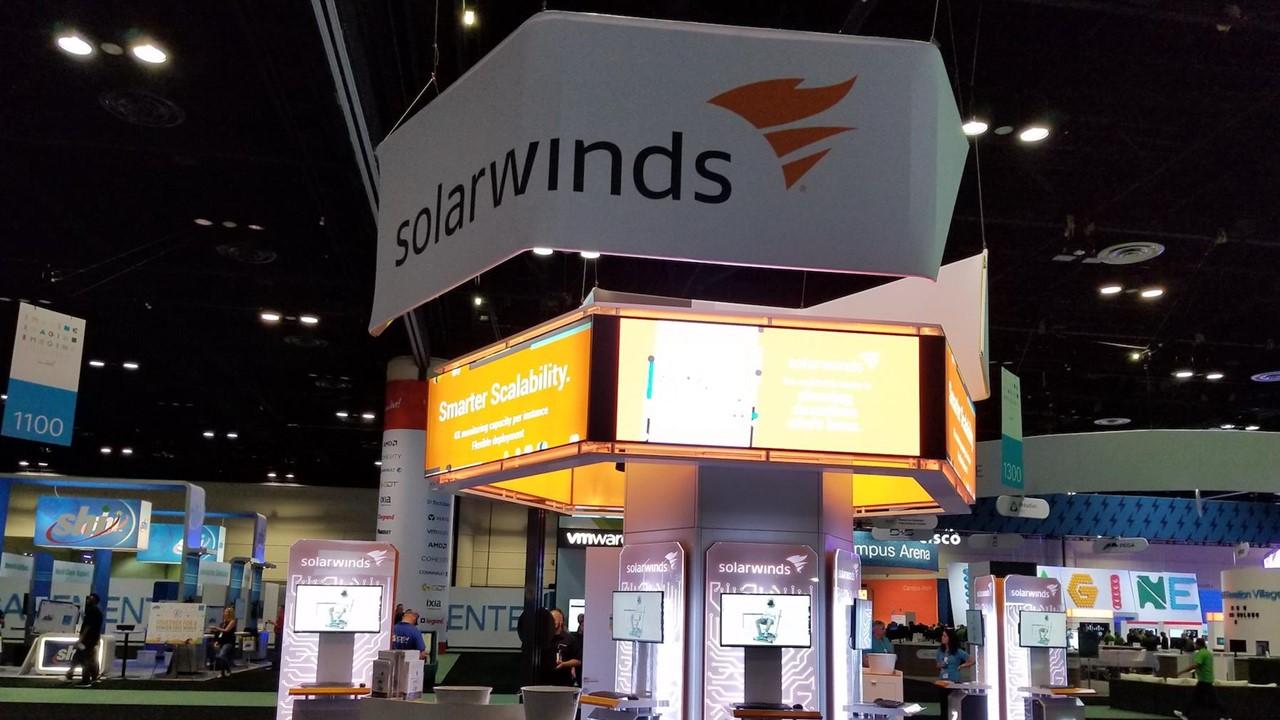 Article continues below advertisement
SolarWinds on Stocktwits
Username LemsLemons on Stocktwits is advocating shorting SolarWinds stock. The user is even calling upon those who are short on Tesla to short SWI instead. Investors who go short on the stock benefit when the price goes down. While 2020 has been a nightmare year for Tesla's short-sellers after the over 600 percent rally in the stock, it could be worth your penny to short SolarWinds.
SolarWinds' price history
SolarWinds stock is up only about 5.8 percent YTD and is underperforming the Nasdaq 100 Index by a big margin. SolarWinds listed in October 2018 and priced its shares at $15. The amount was below the previous pricing range of $17–$19. That said, we should see it in perspective. In the fourth quarter of 2018, U.S. stock markets fell amid the escalation in the U.S.-China trade war. SolarWinds stock has delivered only about 30 percent returns since its IPO.
Article continues below advertisement
SolarWinds stock has a 52-week trading range of $11.50–$24.34. The stock was trading over 1 percent lower in pre-market trading on Dec. 15 at $19.36.
SolarWinds' stock forecast
According to the estimates compiled by CNN, SolarWinds has a median target price of $24, which is a 22.3 percent premium over its current prices. Among the 13 analysts covering the stock, eight recommend a buy or higher rating, while three recommend a hold rating. Two analysts recommend a sell or lower rating on SWI stock.
Article continues below advertisement
Should you buy SWI stock?
The cyberattack has targeted SolarWinds' Orion software framework. The business accounted for almost 45 percent of the company's revenues in the first nine months of the year. There could be serious financial implications from the cyberattack for SolarWinds that can't be estimated right now.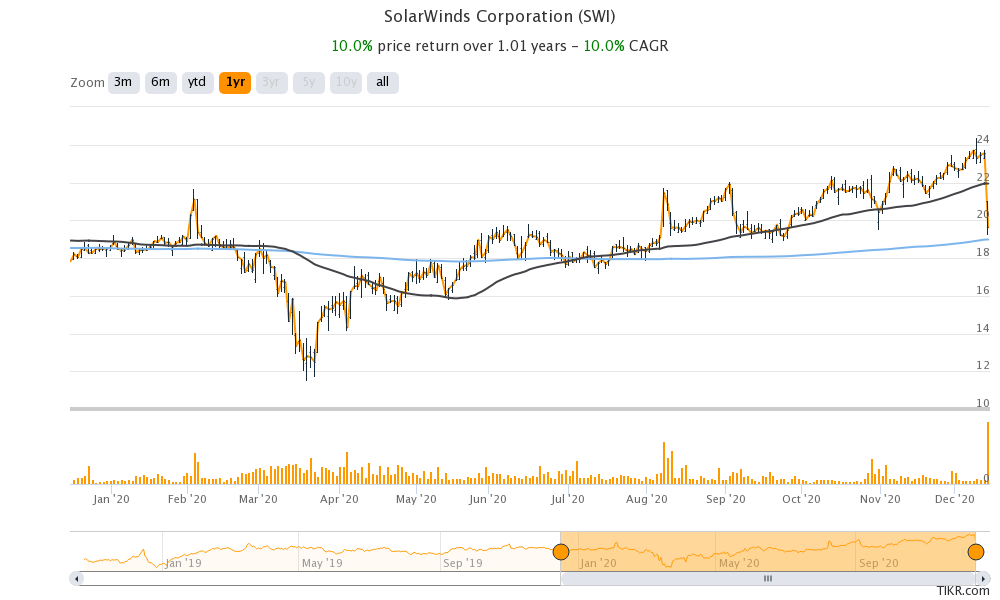 Article continues below advertisement
There could also be legal and reputational costs in terms of losing clients' trust for a product that accounts for the bulk of SolarWinds' revenues. Given the massive uncertainty about the repercussions of the hack, it would be safe to stay away from SolarWinds stock for the time being.
SolarWinds isn't looking attractive from a technical analysis standpoint either. On Dec. 14, the stock fell below its 50-day SMA (simple moving average) and is only slightly short of its 200-day SMA of $18.98. If the stock falls below its 200-day SMA, it could reflect a short-term downtrend.