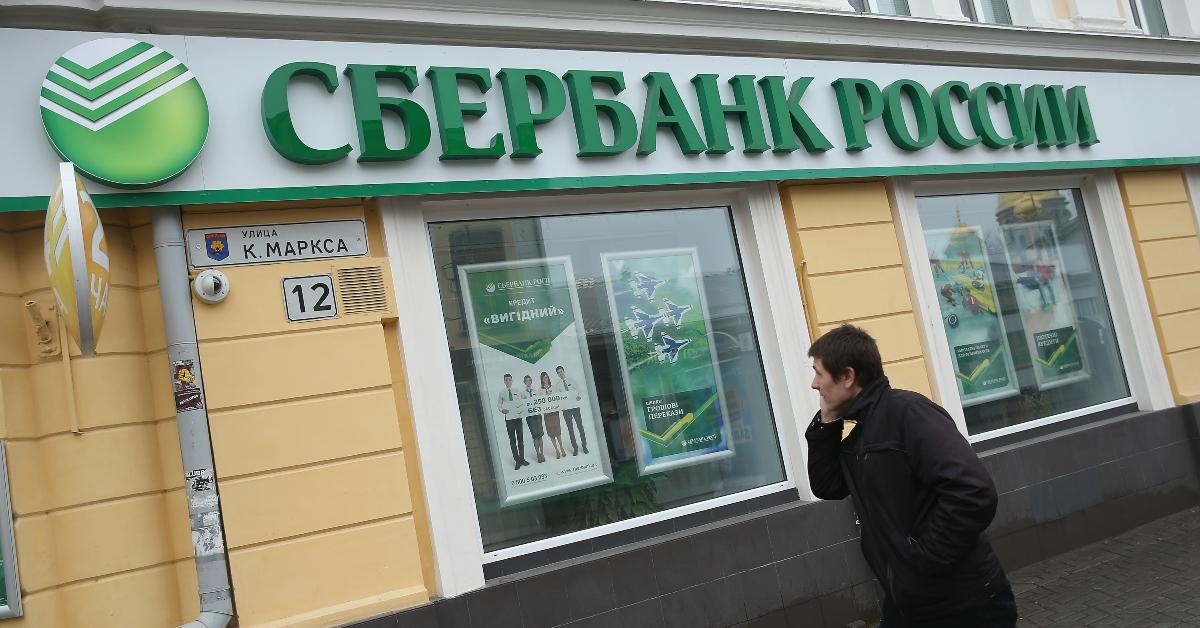 Is Russia's Sberbank Going Bankrupt? Lender Pulls Out of Europe
This week, European media outlets reported that the European subsidiary of Sberbank, Russia's largest lender, "will be wound up" after sanctions were leveled against the bank due to Russia's invasion of Ukraine. What does that mean? Is Sberbank going bankrupt?
Article continues below advertisement
No, Sberbank isn't going bankrupt. In fact, the state-controlled lender reported record annual profits for 2021, according to Reuters. Sberbank is pulling out of the European market where it operates locations in Austria, Croatia, Germany, Hungary, Serbia, Slovenia, and Bosnia and Herzegovina. The bank's European assets are estimated to be worth over $14.4 billion.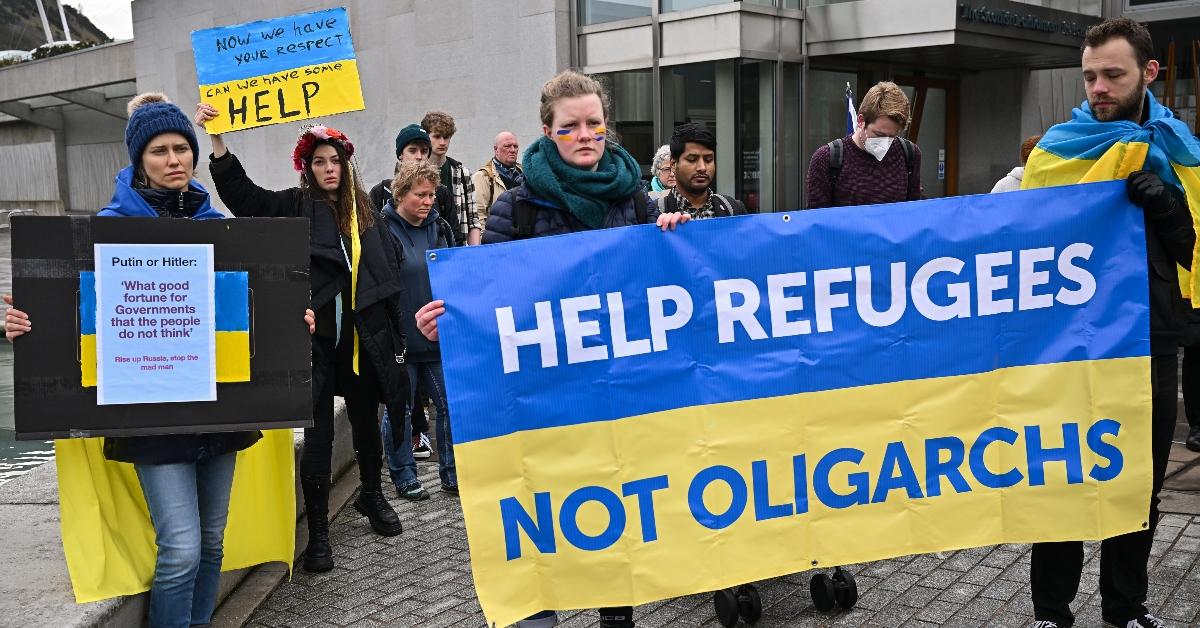 Article continues below advertisement
Sberbank's Austrian subsidiary is going through bankruptcy proceedings, and branches in Croatia and Slovenia were sold to local banks, The Moscow Times reports. Sberbank's operations in Switzerland won't be impacted and will continue to do business as usual, Reuters reports.
The Russian bank's decision to leave the European market came soon after the ECB ordered the bank to close its European arm because it was facing failure after a run on deposits sparked by the invasion. A run on deposits is when many customers simultaneously withdraw their deposits from a bank.
Article continues below advertisement
Is Sberbank sanctioned?
On Feb. 24, the Treasury Department announced that it was sanctioning Russia's two largest banks, Sberbank and VTB Bank, as well as 90 subsidiaries around the world. According to the Treasury Department, the two Russian banks conduct about $46 billion worth of foreign exchange transactions globally every day, 80 percent of which are in U.S. dollars.
"Treasury is taking serious and unprecedented action to deliver swift and severe consequences to the Kremlin and significantly impair their ability to use the Russian economy and financial system to further their malign activity," said Secretary of the Treasury Janet Yellen in a statement. "Our actions, taken in coordination with partners and allies, will degrade Russia's ability to project power and threaten the peace and stability of Europe."
Article continues below advertisement
The U.S., along with its allies in Europe, the U.K. and Canada, tightened the noose on Sberbank and Russian banks by disconnecting them from SWIFT, the international messaging network that enables banks and financial institutions to conduct transactions around the world.
Article continues below advertisement
"This will ensure that these banks are disconnected from the international financial system and harm their ability to operate globally," reads a joint statement by the global powers.
Sberbank officials say the decision to leave the European market is due to "abnormal cash outflows" as well as threats to the safety of its employees and branches sparked by Russia's invasion of Ukraine. Bank officials say that sanctions imposed on the bank caused a liquidity crisis for its European subsidiaries.
Article continues below advertisement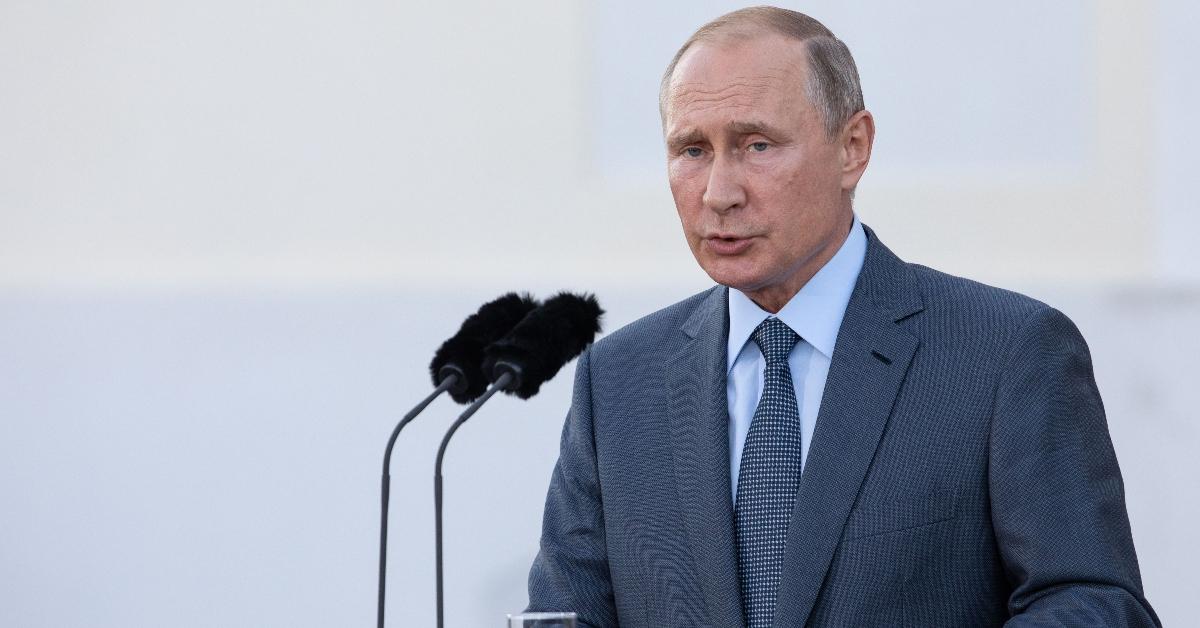 Who owns Sberbank?
The Russian government owns a majority stake in Sberbank. In 2020, the bank announced that the Ministry of Finance of Russia acquired a controlling stake (52.32 percent) in Sberbank from the Russian Central Bank.
Sberbank's CEO Herman Gref is a former Russian economy minister and reportedly a close friend to Russian President Vladimir Putin.