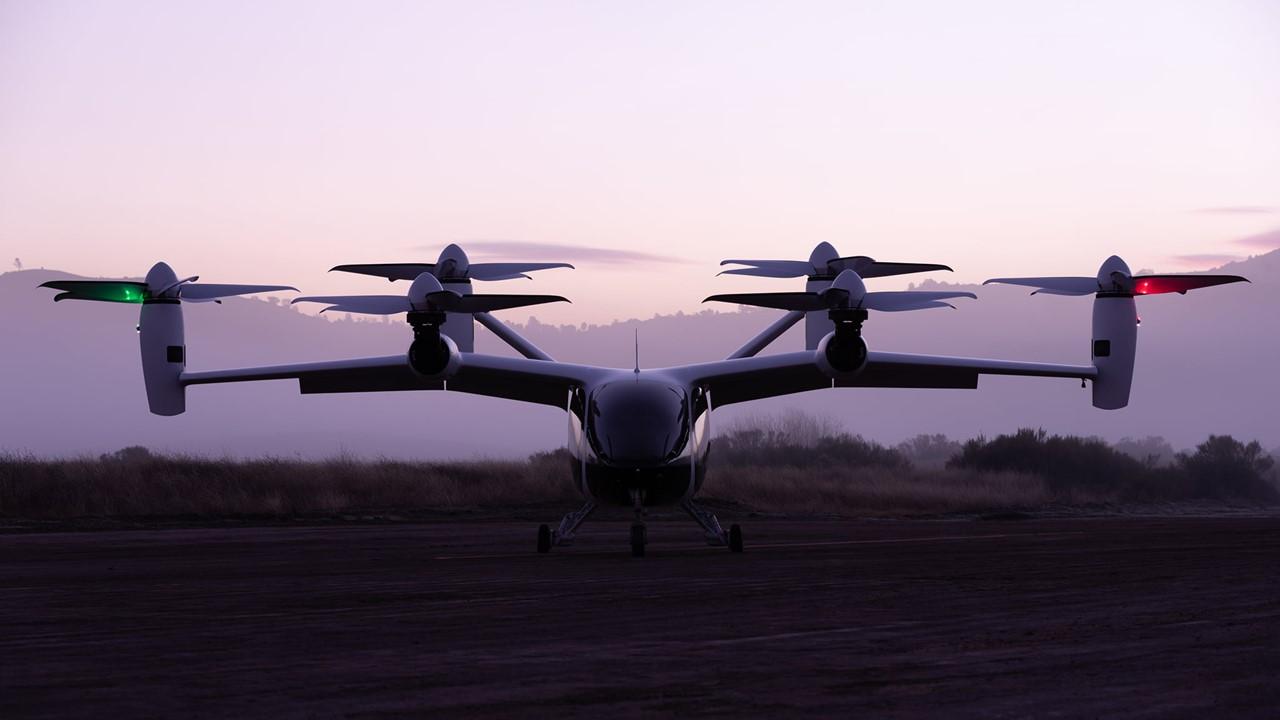 RTP Stock Looks Undervalued Before Joby Merger, Has Solid Outlook
Reinvent Technology Partners (RTP) is taking Joby Aviation public in a SPAC merger. Joby is focused on the air taxi market. RTP stock has dropped sharply from its peak to trade close to its all-time low. Is RTP SPAC stock undervalued before the Joby merger date and should you buy now?
Article continues below advertisement
Joby Aviation's stock symbol hasn't been unveiled, but it will take the place of RTP stock on the NYSE when the SPAC merger closes. Reinvent SPAC shareholders will receive a stake of 10 percent in Joby stock.
Why RTP stock is falling
Reinvent SPAC stock closed at $10.12 on April 12. The stock has declined 40 percent from its peak, which includes a 10 percent pullback in the past month. The drop looks to be a result of several factors. First, there are investors taking profit after the stock soared on the back of the Joby merger announcement.
Article continues below advertisement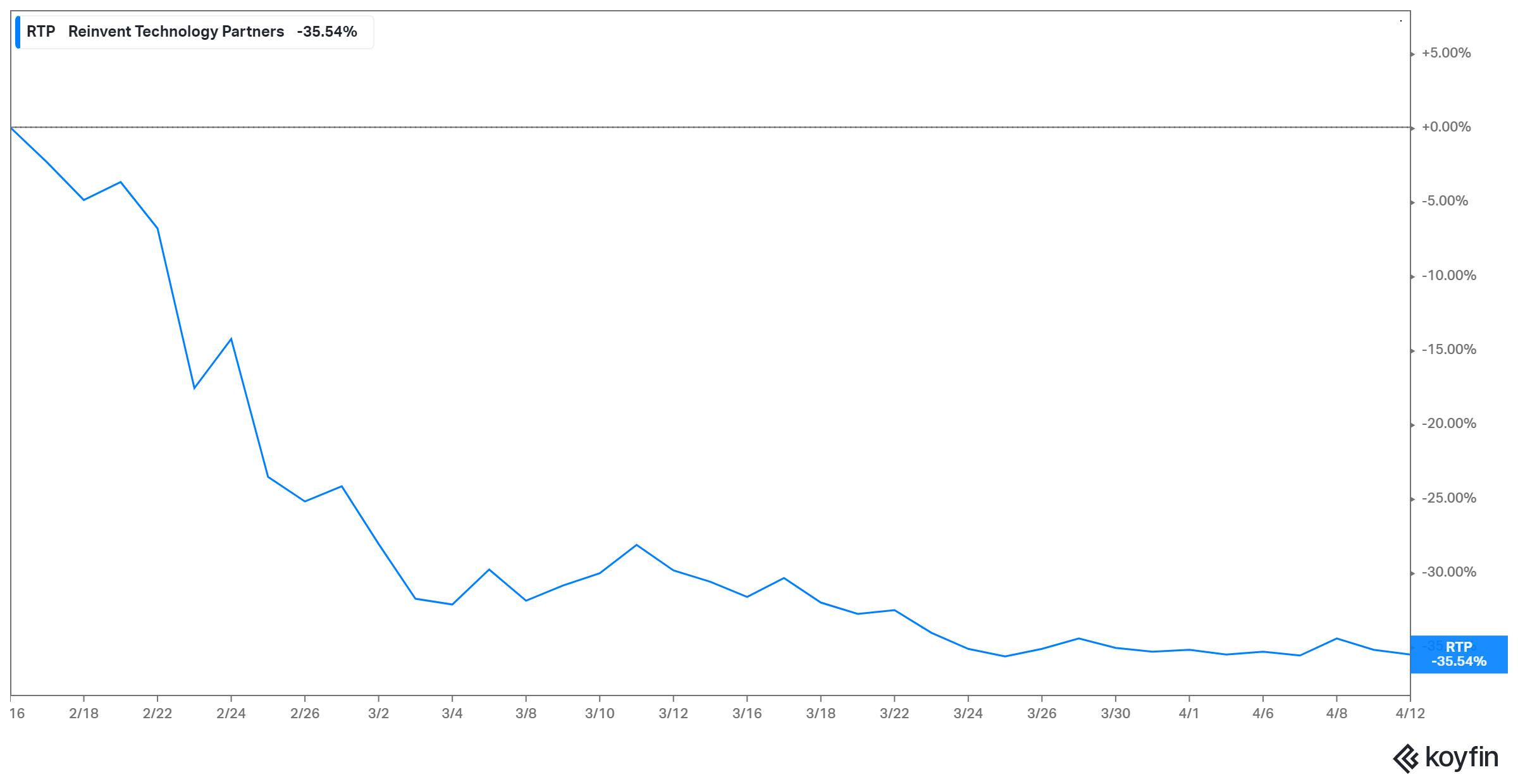 Also, the pullback in RTP stock can be linked to the usual adjustment in SPACs as they approach the merger date. SPAC stocks tend to correct and trade close to their IPO price as the merger closing date draws close. The Reinvent-Joby merger is expected to close at any time between now and June.
Article continues below advertisement
Investors have been handling SPACs cautiously after learning that the SEC is investigating the deals for risk amid growing concerns about a market bubble. SoFi-IPOE and Lucid Motors-CCIV are the other popular SPAC stocks that have retreated sharply from their highs amid the SEC probe.
RTP stock looks undervalued
RTP SPAC looks undervalued compared to the broader market. Its PB (price-to-book) multiple of 1.31x compared to 4.5x for the S&P 500. However, compared to competitors, RTP's valuation is mostly in-line. For example, Archer (ACIC), Lilium (QELL), and Blade (EXPC) have PB multiples of 1.26x, 1.29x, and 1.33x, respectively.
Article continues below advertisement
Could Reddit investors turn RTP stock into the next GameStop?
Since the GameStop short squeeze, investors have taken a keen interest in Reddit chatter. Usually, Reddit investors are bullish on RTP stock and so is the broader market. Although the stock's short interest has ticked up recently, it remains low at less than 1 percent.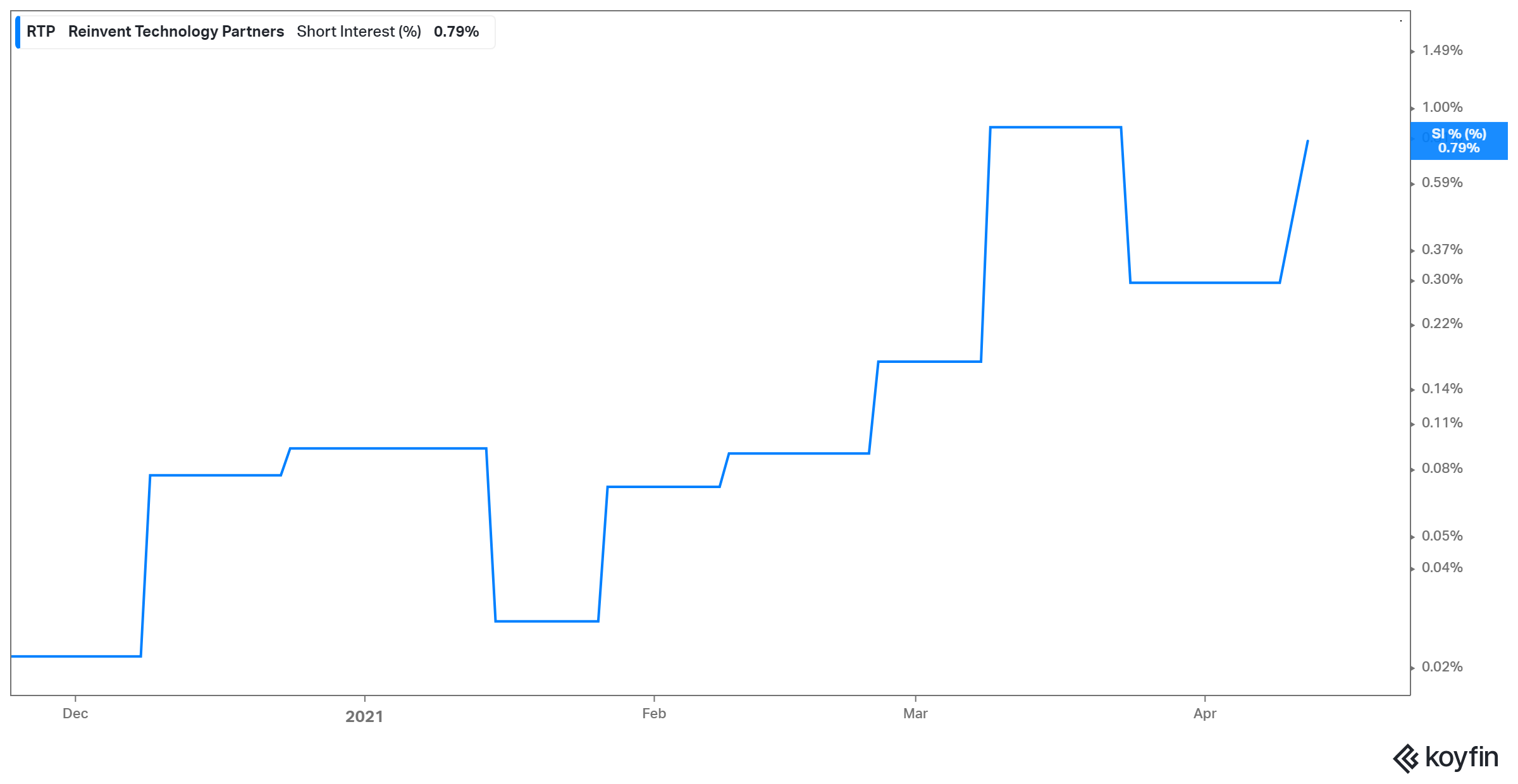 Article continues below advertisement
For a short squeeze to work successfully, Reddit investors like targeting heavily shorted stocks. Therefore, Reinvent SPAC's light short interest means that there's little incentive to launch a GameStop-like squeeze in it.
Buying RTP stock before the Joby Aviation merger
You might want to buy RTP stock now for several reasons. First, at the current price of $10.22, it's almost like investing in the Reinvent SPAC IPO. Also, you're getting the stock at a 40 percent discount compared to investors that bought near the top.
Joby has bright growth prospects and could be a great long-term investment. Its market opportunity is estimated at $1 trillion. The company aims to start offering its air taxi service in 2024. It expects revenue of $131 million in the first year. Joby expects to start making a profit in the second year with $721 million in revenue. By 2026, the revenue is forecast to top $2 billion and the profit should exceed $820 million.