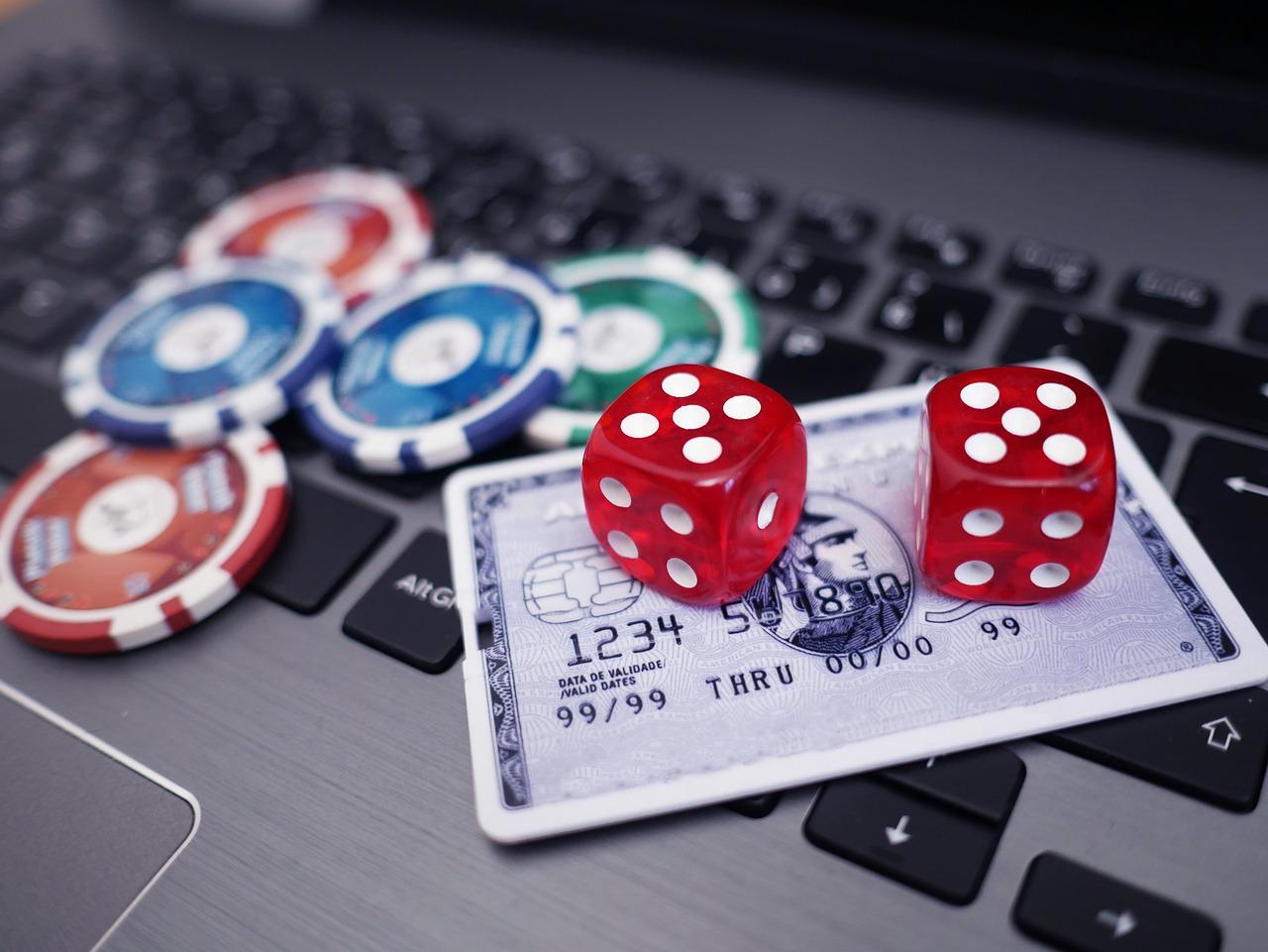 Golden Nugget Online Gaming Stock: Cheap Way to Bet on iGaming
Golden Nugget Online Gaming is an online gambling and sports betting or igaming company located in New Jersey. The company intends to launch its operations in Pennsylvania and Michigan in 2021. Recently, the company also secured gaming rights to the West Virginia and Illinois markets. It has also secured online market access in New York. However, the deal won't be official until New York expands betting to online options. The deal will also have to be approved by the state
Article continues below advertisement
Golden Nugget Online Gaming went public in December 2020 through a reverse merger with Landcadia Holdings II. The merger valued GNOG at $745 million. However, the company's stock price has been on a downward slide ever since it went public. Is Golden Nugget (GNOG) stock a good buy based on its fundamentals and the industry's growth potential?
Golden Nugget Online Casino is legit
There's a great deal of doubt regarding online casinos and gaming companies mainly due to the perpetual fakes and frauds. However, as far as Golden Nugget Online Casino is concerned, it's 100 percent legitimate for betters who are above 21 years of age and who are physically located in the states of New Jersey and Michigan. In fact, according to Vegas Insider's review, "With a sizeable deposit bonus, a good rewards program, and more games than almost any other app, the Golden Nugget online casino is among the best casinos we've reviewed in some time."
Article continues below advertisement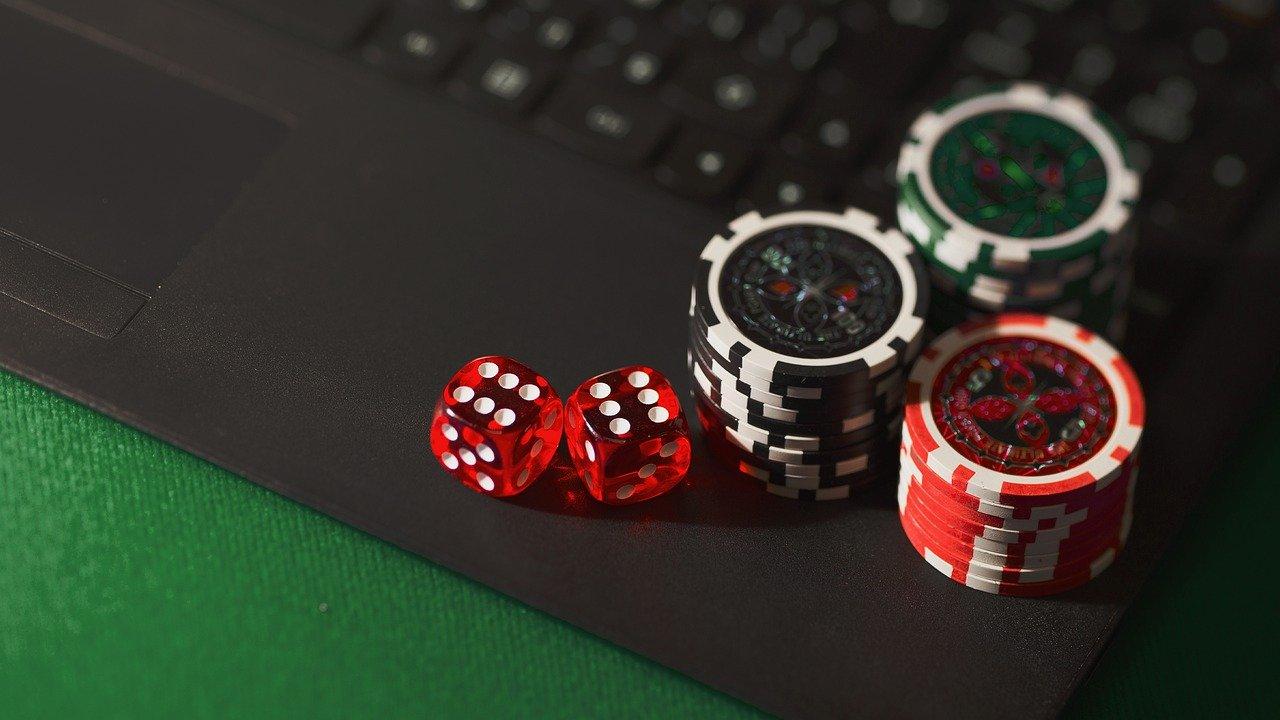 How Golden Nugget makes money
Golden Nugget Online Gaming and other online casinos have a lot of ways that they earn money. One way is through the house edge. This is a carefully designed algorithm through which casinos earn more than players over the long term. Another way they earn money is through commissions. A lot of casino games make money from a commission collected at the start of each round.
Article continues below advertisement
Another way online casinos, including GNOG, make money is through massive winnings they announce for players. Seems ironic how they make money by offering big winnings. As the amount of the prize goes up, so does the temptation for players to buy tickets. As a result, the ticket amount collected usually far exceeds the actual prize money. The operator can keep the rest of the money for itself.
GNOG's stock forecast
According to Market Beat, only one analyst covers GNOG stock. The analyst has a buy rating for the stock. The analyst has a target price of $27 for the stock, which implies an upside of 76 percent. Benchmark analyst Mike Hickey initiated on GNOG on Jan. 13 with a buy rating. Hickey thinks that Golden Nugget has a "leading brand and market share" in mobile online casinos as well as an early position in online sports betting. Hickey rates GNOG stock as a buy since he thinks that both of these markets have a lot of potential.
Article continues below advertisement
GNOG versus GME stock
GameStop stock has seen an investor frenzy led by Reddit group, WallStreetBets. The stock rose by triple digits in a matter of weeks due to the WallStreetBets pump. However, the rally doesn't seem to have legs. Brick-and-mortar gaming companies' fundamentals are getting worse with the advent of innovative online games. This is where Golden Nugget Online Casinos comes in.
Since the gaming industry is moving online, GameStop has been running behind. By the company's own admission, "It may take significant time and resources to respond to these technological changes and changes in consumer preferences. Our business and results of operations may be negatively impacted if we fail to keep pace with these changes."
Article continues below advertisement
While the outlook for brick-and-mortar gaming is weak, for online gaming stocks like GNOG, the future is looking bright due to the huge addressable market.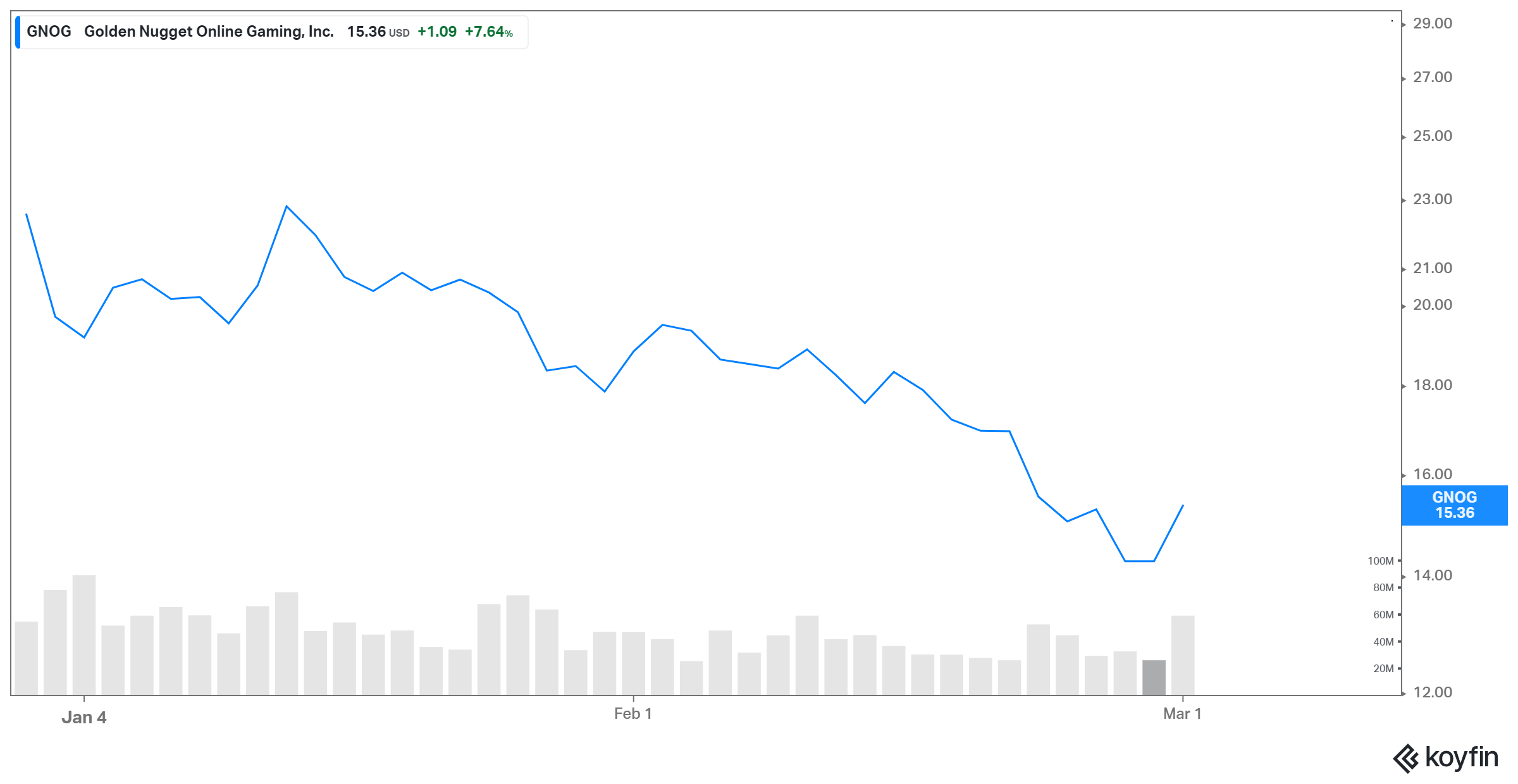 Article continues below advertisement