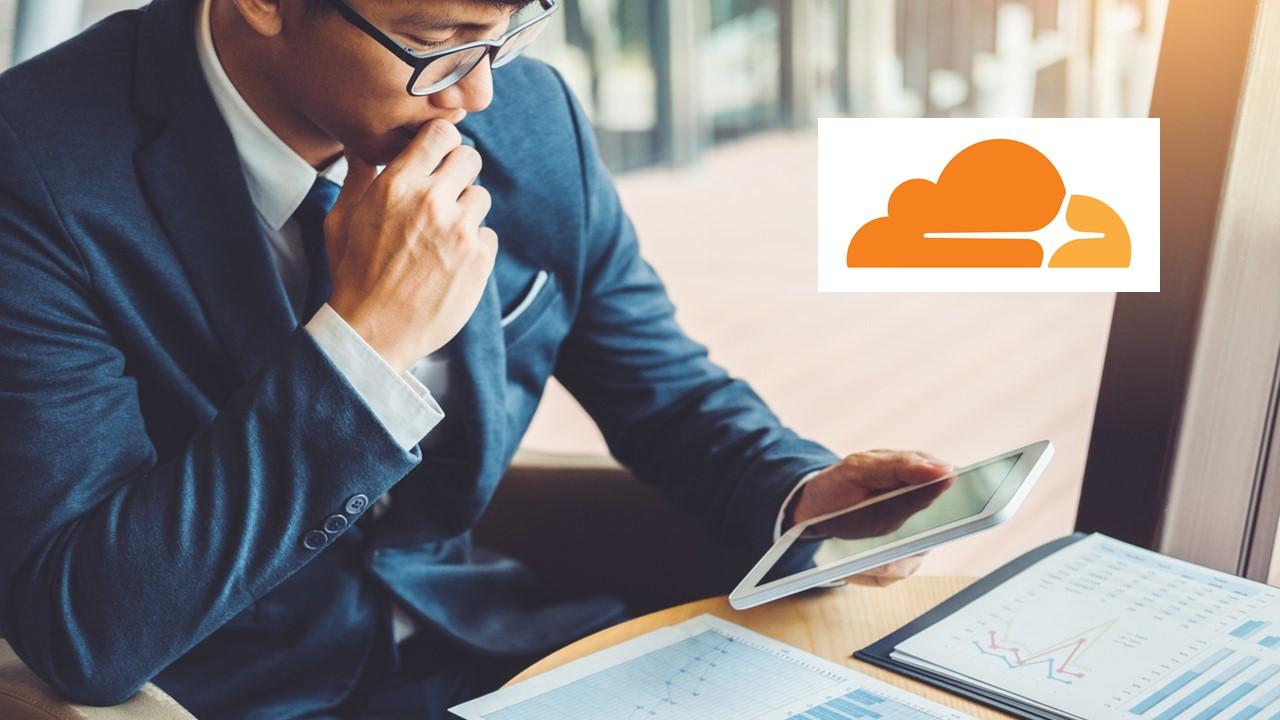 Cloudflare (NET) Is Expensive, Still a Good Buy on the Dip
Cloudflare stock surged by 320 percent in 2020 on the back of accelerating the shift to online content due to the COVID-19 pandemic. However, the stock has dropped by 9 percent YTD. The decline is steeper at 26 percent if we count it from the 52-week high it touched in February 2021. Is Cloudflare (NET) stock a good buy on the dip?
Article continues below advertisement
Cloudflare is a web infrastructure and website security company, which provides customers with broad range of services to businesses of all sizes and in all geographies. It enhances the performance of business-critical applications and makes them more secure.
What happened to Cloudflare stock earnings?
Cloudflare announced its first-quarter earnings on May 6. Its revenues increased by 51 percent YoY to $138.1 million. The estimates were calling for revenue of $131 million. Similarly, the company topped analysts' estimates on earnings with an EPS of -$0.03 compared to the expectations of -$0.04. In extended trading on May 6, the stock was trading higher by 6 percent on the results beat.
Article continues below advertisement

Cloudflare's guidance for the second quarter was also better than the expectations. The company expects a loss in the range of 3 cents–4 cents for the quarter with the mid-point revenue projection of $146 million. Analysts expect revenues of $139.1 million.
Article continues below advertisement
Cloudflare stock valuation
For Cloudflare's valuation, we can compare the stock against its own historical multiple and peers' multiples. Currently, the stock trades at an EV-to-NTM revenue multiple of 35x and an EV-to-NTM EBITDA of 511x. Compared to these multiples, about a year ago, it traded at an EV-to-revenue multiple of 25x.
Amazon CloudFront and Microsoft Azure CDN are among Cloudflare's peers. We can't value them separately, so we'll look at pre play CDN names like Fastly and Akamai, which are trading at EV-to-NTM revenue multiples of 11.8x and 5.3x, respectively.
Article continues below advertisement
Is Cloudflare stock overvalued?
Back in December, Cloudflare stock was trading at an even higher EV-to-NTM multiple of 43x. However, even the current multiple of 35x is too high compared to most of its peers. Due to the recent decline in the stock price, its valuation has come down a bit but it's still too high. Investors' enthusiasm reached new highs at the beginning of the year and bid up the stock to include the future positive catalysts and then some.
Cloudflare stock forecast
Among the 19 Wall Street analysts covering the stock, according to Market Beat, 15 have a buy rating, while four have a hold rating. Analysts' 12-month average target price of $77 suggests a possible upside of 12 percent for the stock.
Article continues below advertisement
On April 19, Mizuho initiated coverage on the stock with a neutral rating and a target price of $77. The firm's analyst Gregg Moskowitz thinks that while the company's business is highly scalable with strong innovation, its shares discount its strong future growth.
Cloudflare (NET) is good stock to buy on the dip.
Fundamentally, Cloudflare is a good company with strong financials and a bright outlook. It's incrementally adding larger customers, which help with subscription revenues. The addressable market for the company's products and services is huge as it has entered businesses such as network services and zero-trust security services. It's riding the cloud wave that's powering many businesses and is expected to continue to do so for years to come. While the stock seems somewhat expensive at the current valuation, the recent dip has given investors some breathing space to start accumulating.
Article continues below advertisement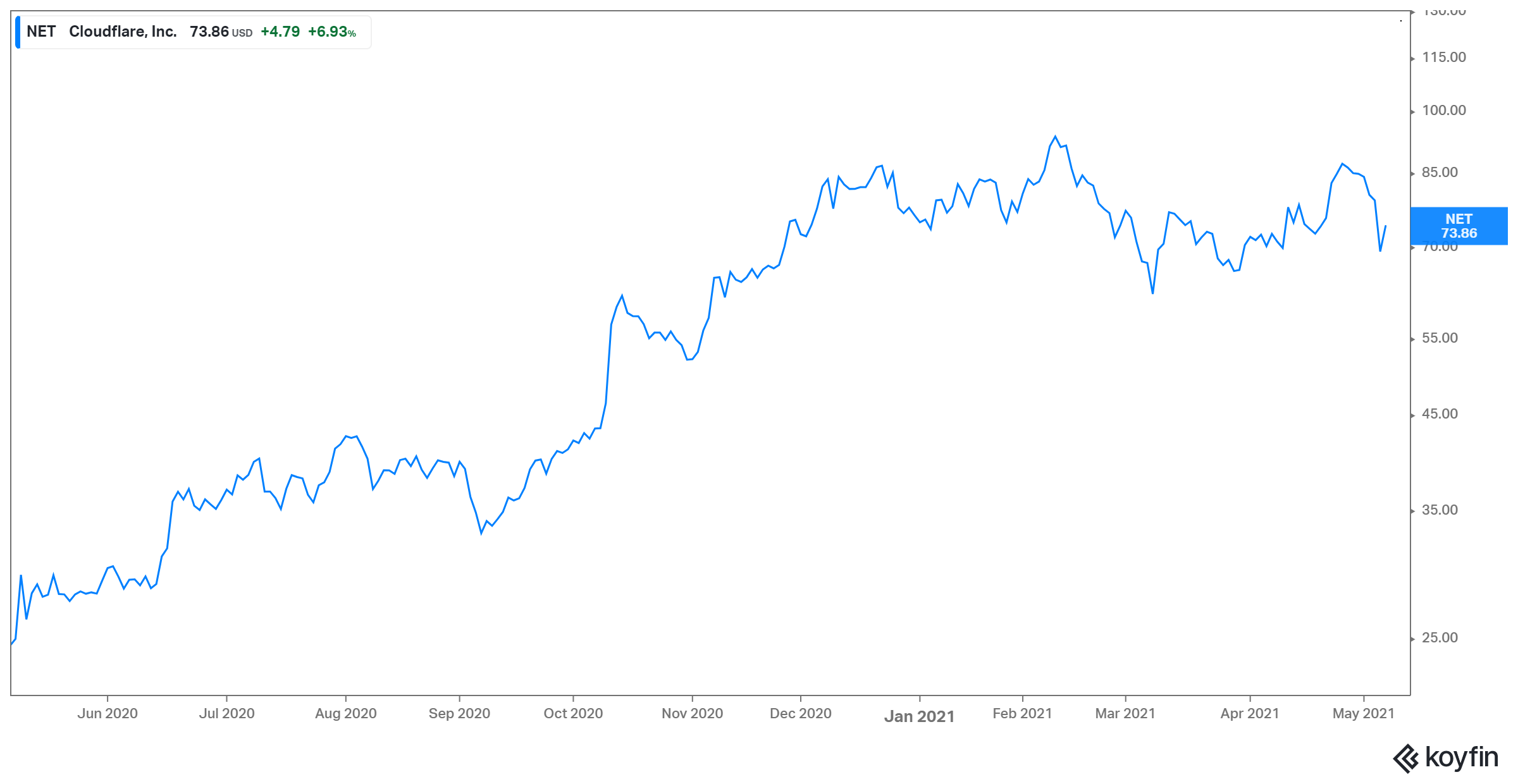 Best price to buy Cloudflare stock
As the company looks poised to grow its top and bottom lines for years to come, investors can enter at the current price. Then you can take every dip as an opportunity to add some more. You should note that a high valuation doesn't give too much error of margin to the company. Therefore, it can slump if the company isn't able to meet market expectations. However, the company has been doing a good job of managing expectations so far.