CleanSpark (CLSK) Stock Forecast: Will It Rise or Fall?
Is CleanSpark (CLSK) stock a good investment now after retreating 45 percent from its recent peak amid share dilution and a lawsuit?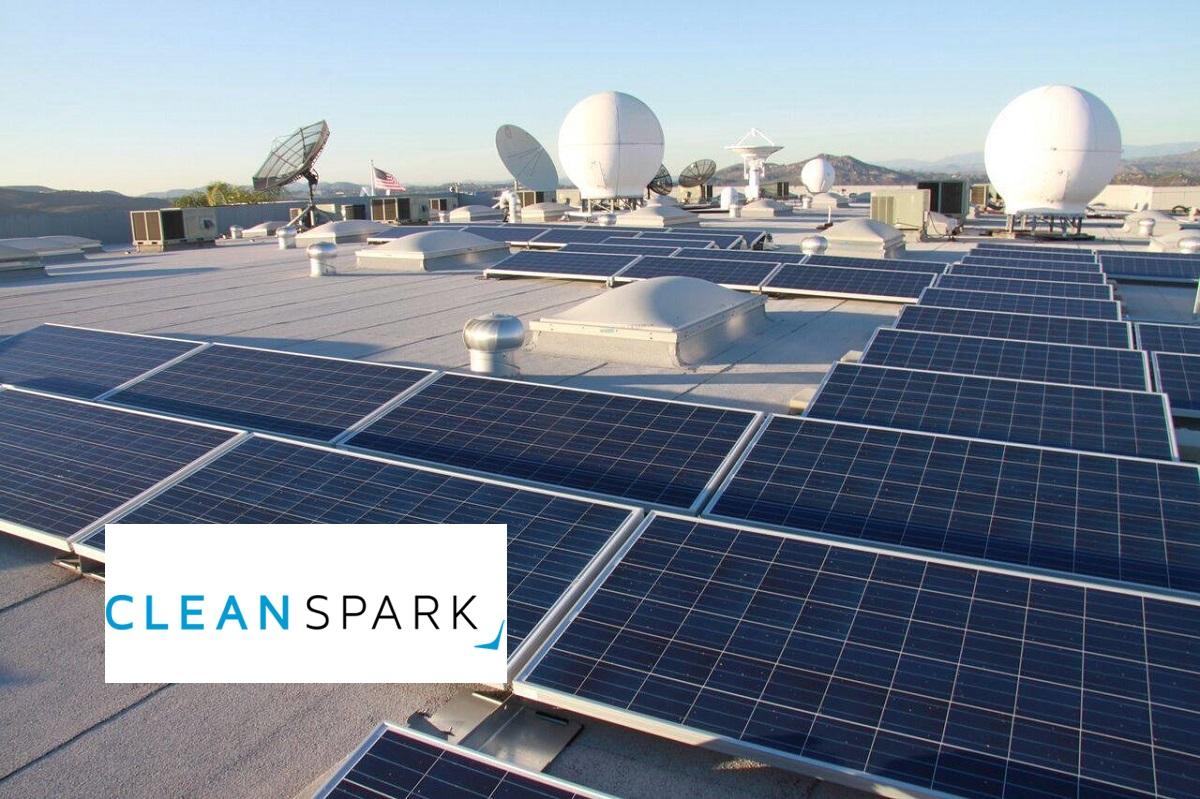 CleanSpark (CLSK) is an energy-management and bitcoin mining company. Investors have made good money with CleanSpark shares in recent months as it rocketed from $1 per share to as high as $43. However, the company faces a class-action lawsuit and recently diluted its shares to raise more money. So, is CLSK stock a good investment?
Article continues below advertisement
Article continues below advertisement
If you aren't familiar with CleanSpark already, it would be good to know a little bit about the company before considering whether CLSK stock is a buy or sell right now. Although the mention of bitcoin might create an impression that it's a business that started just the other day to capitalize on the cryptocurrency boom, CleanSpark has actually been around since 1987. You might say that CleanSpark is older than many Robinhood investors.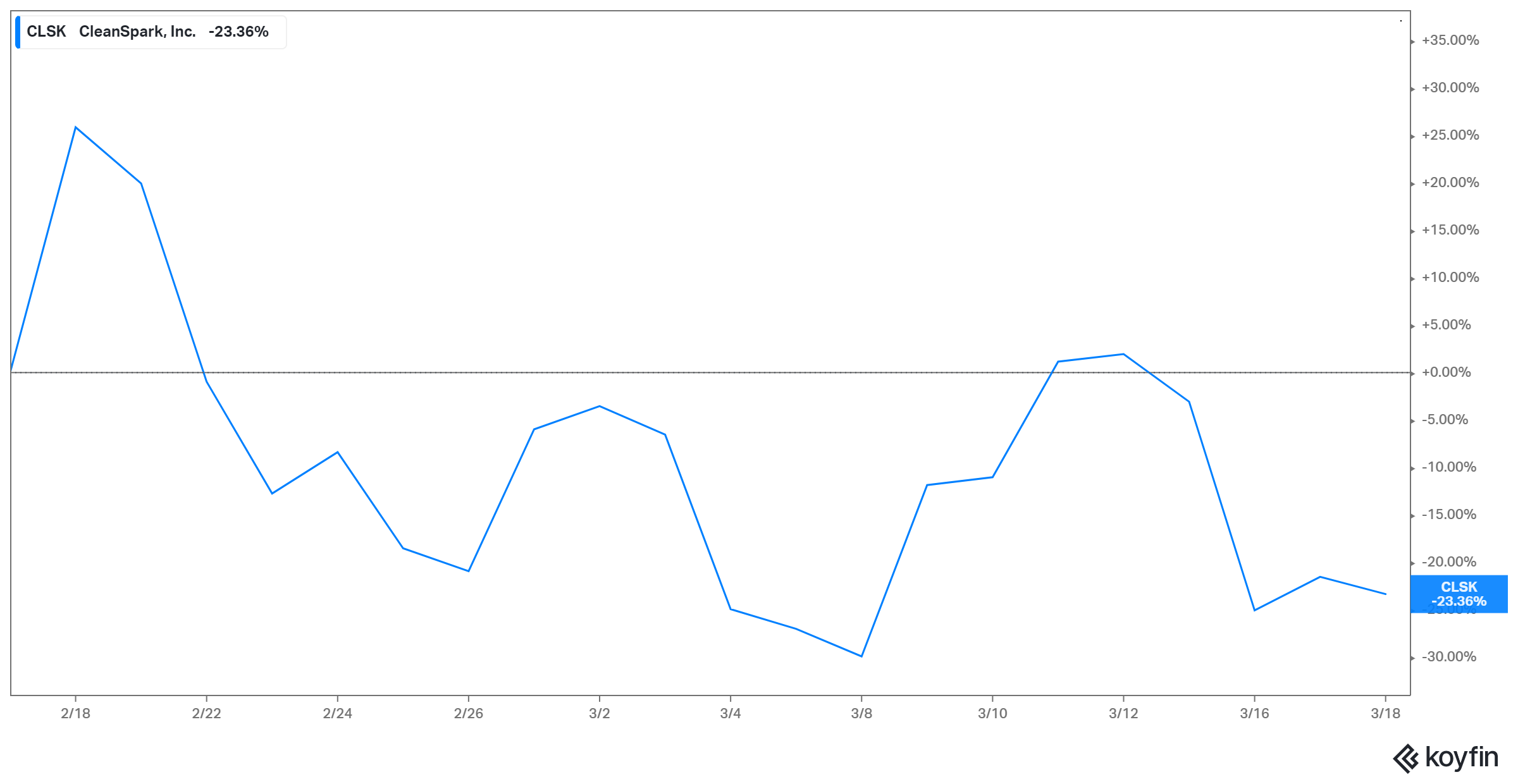 Article continues below advertisement
CleanSpark's stock price and the impact of rising bond yields
CleanSpark shares fell more than 2.3 percent and closed at $23.20 on March 18, which pushed CLSK's stock losses in the past week to 24 percent. Although the stock was rising in the pre-market session on March 19, it's still far off its peak.
Company-specific issues like the CleanSpark lawsuit and selling more than 9 million new shares at a discount to raise money might be weighing on CLSK stock. However, there's also a broader theme. Rising bond yields and speculations about the Fed's next move regarding interest rates have been impacting stocks across the board lately.
Article continues below advertisement
Article continues below advertisement
CleanSpark lawsuit explained
The decline in CleanSpark's stock price from its peak has made the company the subject of a class-action lawsuit. It all started when Culper Research released a report alleging that CleanSpark has been misleading investors about its business. The report alleged that CleanSpark has been painting a false picture of commercial success.
Among the claims is that CleanSpark has been running insider dealings behind the scenes to make investors think that the business was growing. The company encouraged investors to keep buying the shares. CLSK stock crashed following the Culper report, which led to losses for investors who purchased it near the top. CleanSpark denies any wrongdoing and is actually going after Culper.
Article continues below advertisement
CleanSpark stock news and what investors should know
On March 18, CleanSpark completed a series of equity transactions to raise $200 million. The company sees a huge growth opportunity and wants to capitalize on it before it's too late. As a result, CleanSpark decided to use its stock, which has made big gains in the past month, to raise more money. CleanSpark offered more than 9 million shares at a price of $22, which was below the stock's market price at the time the sale took place.
Article continues below advertisement
The company plans to use the cash to expand its cryptocurrency mining business and energy operations. With bitcoin's price rocketing, crypto mining has become very lucrative. The prices of other altcoins are rising along with bitcoin. On March 9, CleanSpark announced that it was on track to add nearly 4,000 additional bitcoin mining machines before the end of June.
Article continues below advertisement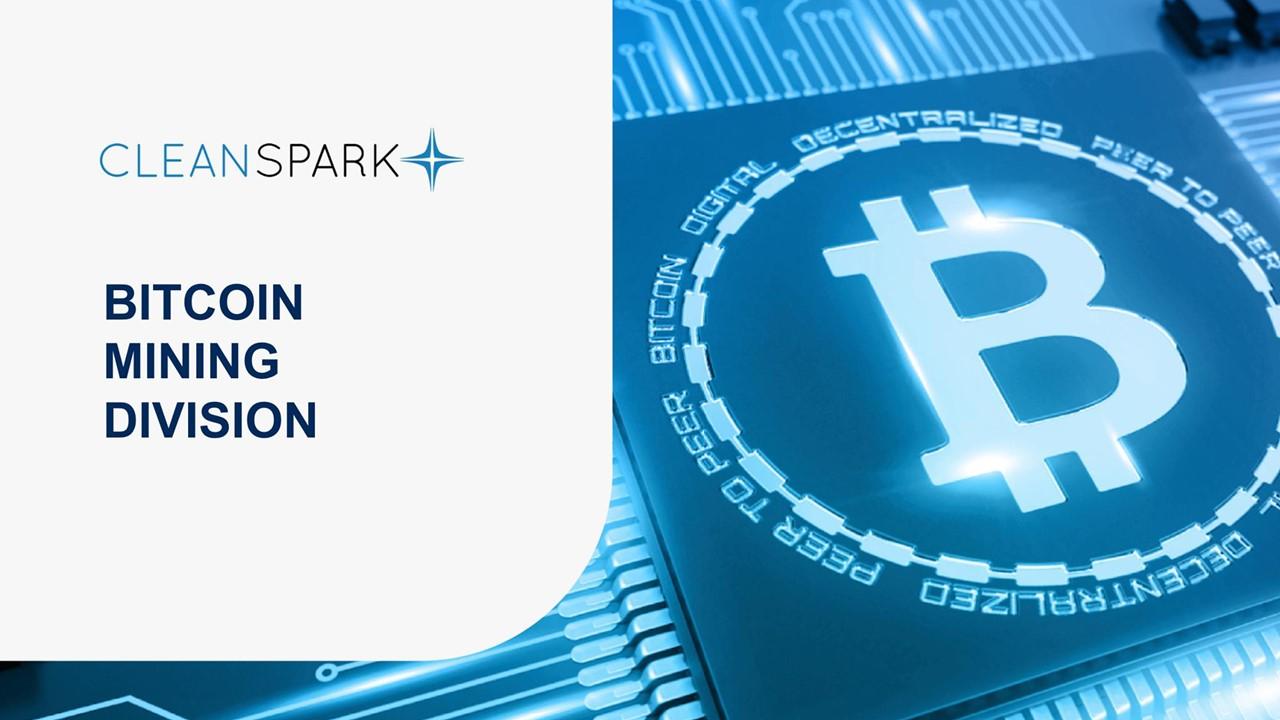 CleanSpark's (CLSK) stock forecast
Although it has recently pulled back, CleanSpark stock still boasts gains of nearly 1,700 percent in the past 12 months and looks to have more room to run. Wall Street's consensus target price for CLSK stock of $47.50 implies that it could more than double from the current level.
Article continues below advertisement
Article continues below advertisement
Bitcoin's price has shot up more than 100 percent in 2021 to about $60,000. Predictions point to bitcoin's price continuing to rise and possibly hitting $115,000 by the summer. The blue-chip cryptocurrency has benefited from growing institutional investor adoption and the backing of prominent personalities. A rising bitcoin and should provide a catalyst for CLSK stock to keep climbing.
Should you buy or sell CleanSpark (CLSK) stock?
Trading CleanSpark tends to track the condition of the cryptocurrency industry. When cryptocurrency prices are rising, investors think that CleanSpark will make more money from its mining operations and they rush to buy CLSK stock. Similarly, falling cryptocurrency prices cause some investors to pull back from CleanSpark. If you think that bitcoin's price is going to trend upward for the long term, then CLSK stock could be good for your portfolio.
Considering that CleanSpark shares are up nearly 2,200 percent from their lows, there's still an incentive for investors that got in early to take profits, which would drag CLSK's stock price. Therefore, you might want to wait and see if the stock could climb down more to open a bigger bargain opportunity. But if you can't wait, there's still a decent bargain window. Currently, CLSK stock trades at a 45 percent discount to its recent peak.