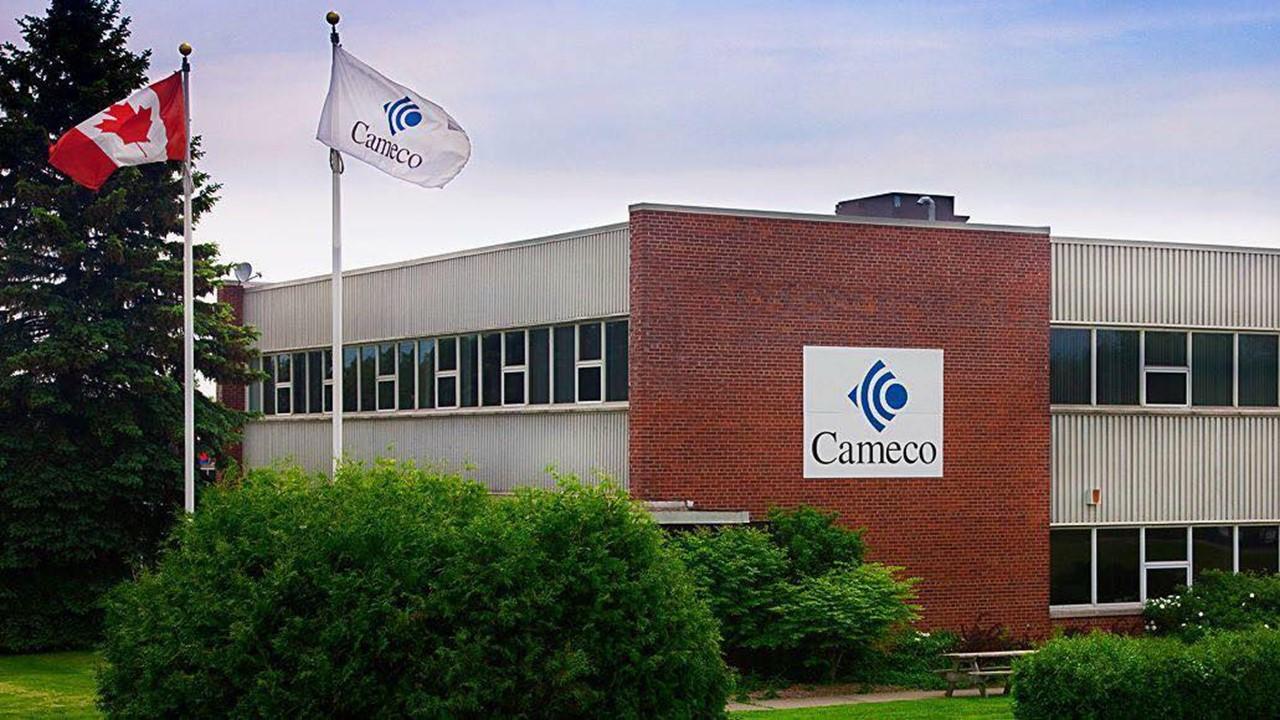 Cameco Is a Good Uranium Stock to Buy Amid Clean Energy Push
By Ruchi Gupta

Apr. 12 2021, Updated 2:44 p.m. ET
Canada-based Cameco Corporation (CCJ) produces and sells uranium globally. It's one of the world's largest uranium companies. Cameco stock is on many investors' watchlist right now as uranium price continues to rise. Is Cameco stock a good uranium stock to buy now? 
Article continues below advertisement
Uranium is used to generate electricity in nuclear power plants. Nuclear electricity is considered clean. Uranium is in abundant supply and has the capacity to produce a significant amount of electricity. For example, a pellet of uranium can produce the same amount of energy as a ton of coal of three barrels of oil.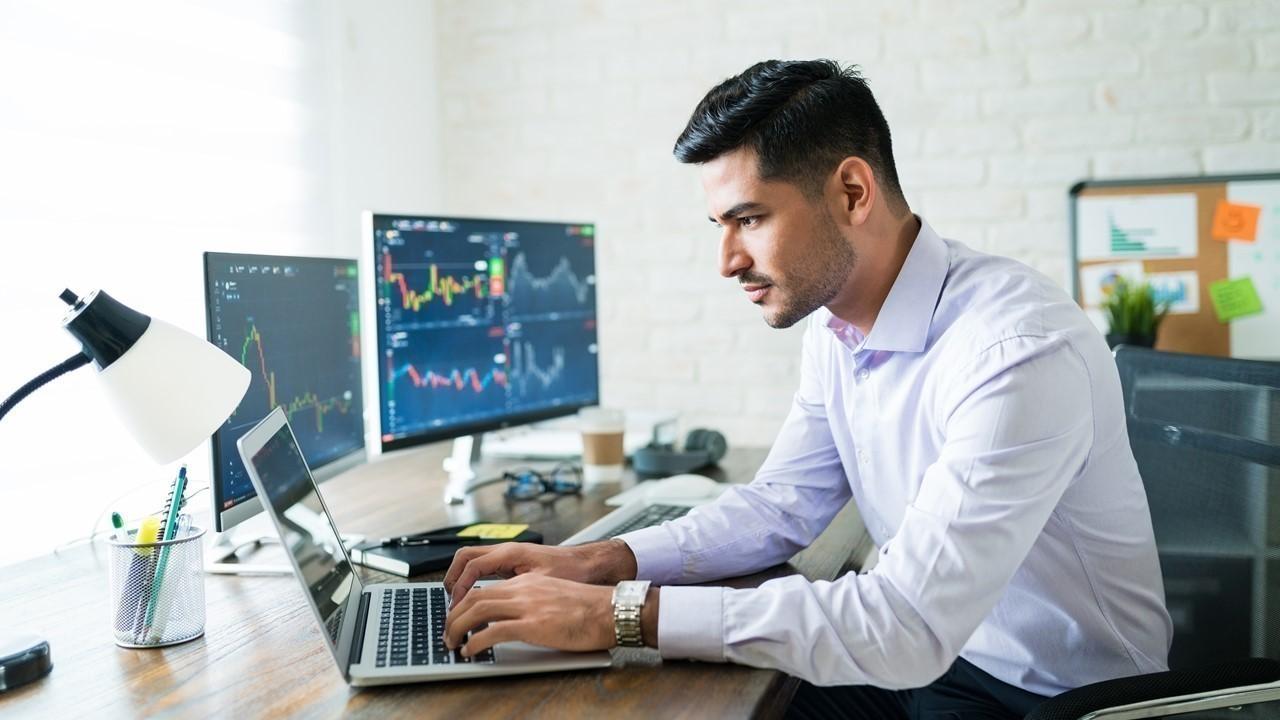 Article continues below advertisement
Increased demand for nuclear power plants
Countries are building more nuclear power plants to meet the growing electricity demand. Also, in the shift away from fossil fuels to alternative energy sources in the fight against climate change, countries are realizing that they can't rely on wind and solar alone.   
Therefore, many countries are turning to nuclear reactors to boost their clean energy capacity. More than 50 nuclear power plants are under construction around the world and there are plans to build 110 more. More uranium will be needed to fuel the additional nuclear power plants and it will be on uranium miners like Cameco to supply it. 
Article continues below advertisement
Why Cameco stock is rising
Cameco stock has nearly doubled in the past year. Trading above $17 per share currently, the stock is closing in on its recent peak of $19.71. The stock has risen alongside uranium's price.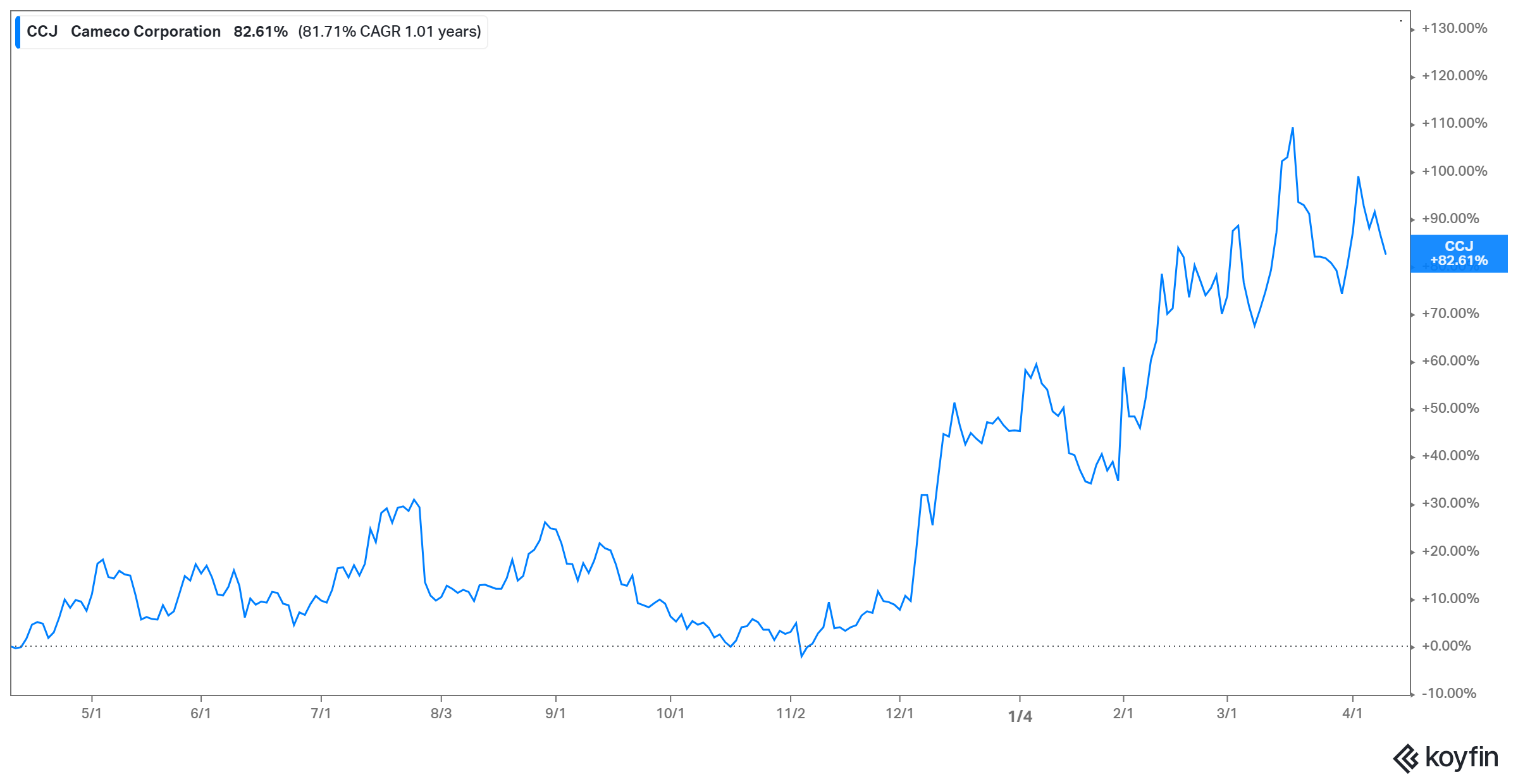 Article continues below advertisement
Why uranium's price is going up
Uranium's price has been rising lately. Recently, the price crossed $30 per pound. BMO Capital Markets and Morgan Stanley think that uranium's price has found support at $30 and could rally to $50 by 2024. 
The demand for uranium is rising faster than the supply, which pushes up the prices. The supply got tight when many miners halted production or scaled back operations during the COVID-19 pandemic. However, the uptake of the metal in the energy sector has been climbing. 
Article continues below advertisement
Uranium's price is expected to keep rising. For example, the Biden administration will need to set up more nuclear power plants to achieve its goal of transitioning the U.S. economy to clean electricity. The administration plans to replace the government vehicle fleet with electric models. That will require a boost to the country's electricity capacity to power the vehicle charging infrastructure. It means that the U.S. will need more uranium for its nuclear reactors.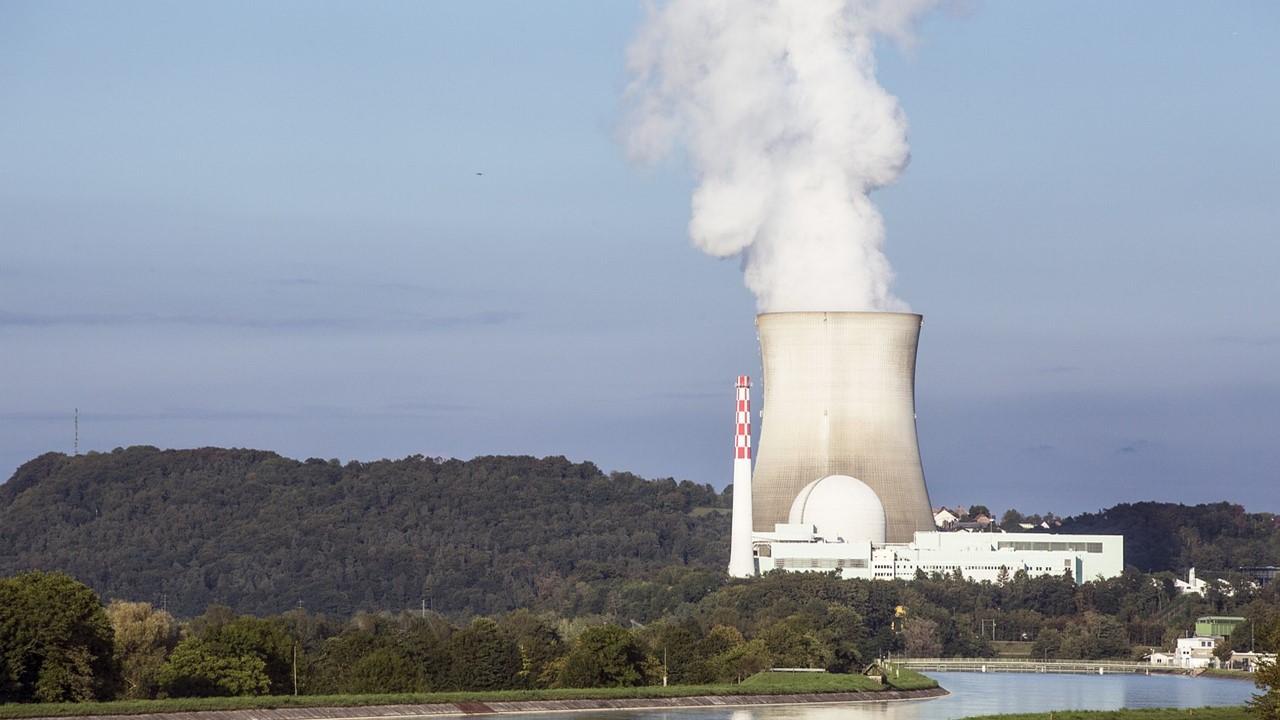 Article continues below advertisement
Generally, countries committed to the Paris climate agreement will seriously consider nuclear energy to increase their clean energy capacity. China plans to raise nuclear energy production to 70GW in 2025 from 48GW currently. 
How uranium's spot price has been moving
Since uranium doesn't trade on an open market like other commodities, its price is determined through negotiations between buyers and sellers. The demand for nuclear energy usually influences uranium's price. Following the Fukushima disaster in 2011, Japan shut its nuclear reactors and many parts of the world slowed building new reactors, which led to a sharp drop in uranium's price.  
Article continues below advertisement
The spot price of the metal bottomed at $18 in November 2017. The price plunge made many mines uneconomical, which resulted in a supply decline. Uranium's spot price has risen from its lows to the $30 range currently. However, it remains well below its peak of about $140. 
Is Cameco a good uranium stock to buy now?
Cameco produces about 18 percent of the world's uranium. Therefore, it has the scale to meet the growing demand for the metal and capitalize on the rising prices. Since Cameco enters long-term supply contracts, it's protected from uranium price fluctuation. Therefore, Cameco stock can be a good way to play the anticipated uranium for energy demand boom. 
Article continues below advertisement
Best uranium stocks to buy now
Currently, the U.S. relies on uranium imports to run its nuclear power plants. After seeing the disruption caused by the global chip shortage, the government is making efforts to ensure that it doesn't happen to the uranium supply by expanding the country's reserve of the metal. 
If the U.S. is going to ramp up its uranium purchase, the price of the metal should go up. A higher price means that uranium companies can make more profitable sales. Some of the best uranium stocks to consider now in addition to Cameco are:
Energy Fuels (UUUU)
Uranium Energy (UEC)
Denison Mines (DNN)
Ur-Energy Inc. (URG)
Article continues below advertisement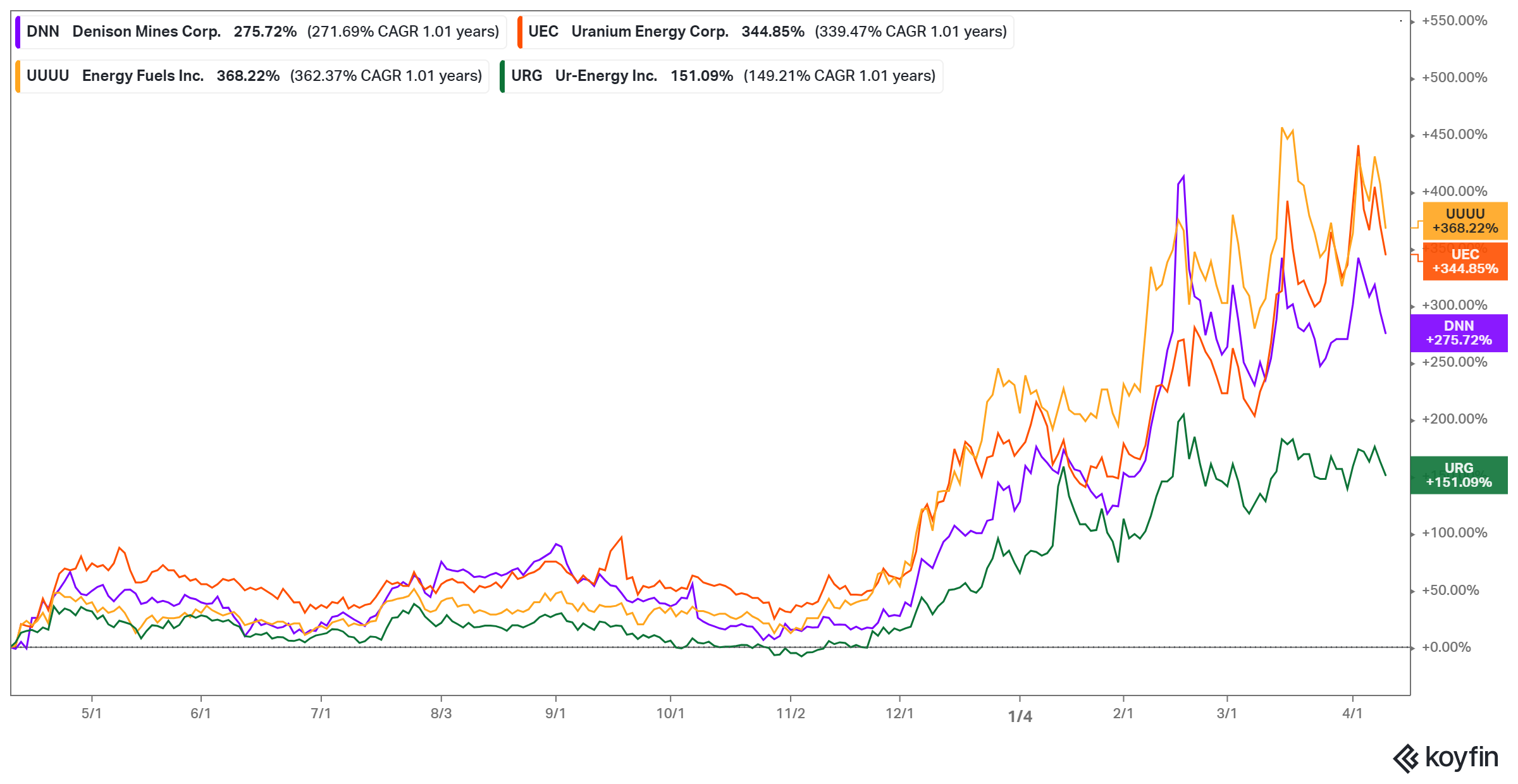 Energy Fuels stock has gained about 370 percent in the past year to trade above $6. UEC stock has climbed about 350 percent in the past year to trade above $2.90 currently. Denison Mines and Ur-Energy stocks have gained 270 percent and 150 percent, respectively, in the past year to trade at above $1 each.