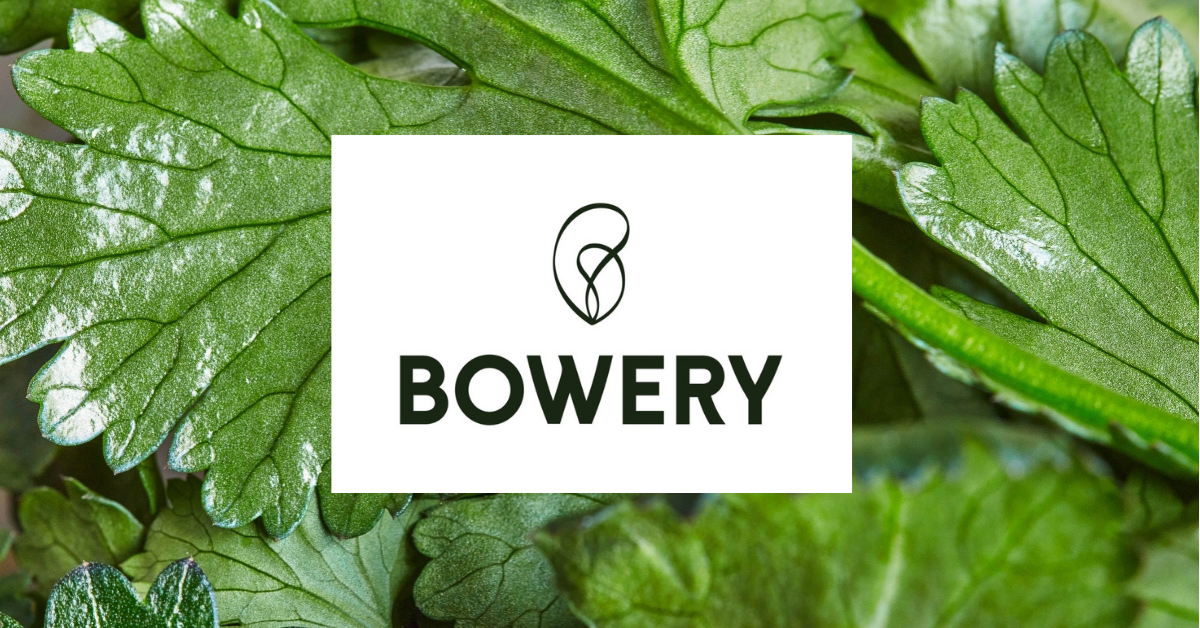 Bowery Farming Gets $300 Million in New Funding, No Plans to Go Public
By Danielle Letenyei

May. 26 2021, Published 1:20 p.m. ET
Vertical farming company Bowery Farming just got $300 million in additional funding to help in its mission to democratize access to high-quality, local, safe, and sustainable produce.
Article continues below advertisement
The company, which touts its position as the largest vertical farming company in the U.S., has secured over $472 million in funding to date, which gives it a valuation of $2.3 billion. There isn't any word yet if Bowery Farming will go public.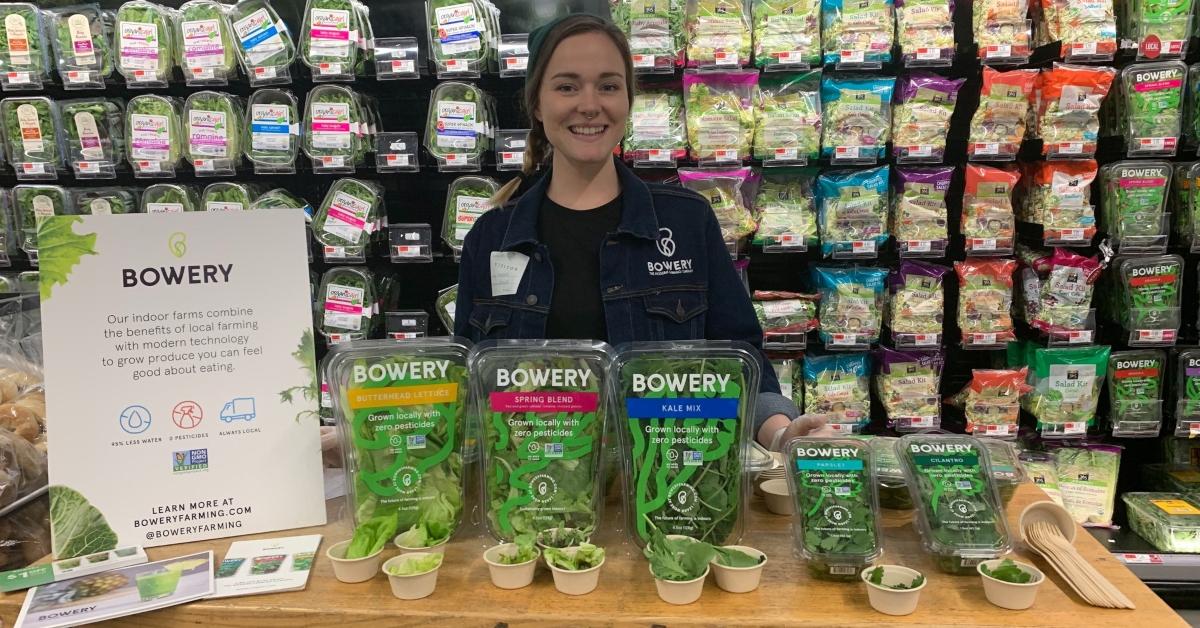 Article continues below advertisement
Bowery Farming investors include Natalie Portman and Justin Timberlake
Led by Fidelity Management & Research Company LLC, this latest funding round for Bowery Farming also included investment from "plant-based eating advocates," including actress Natalie Portman, singer Justin Timberlake, NBA player Chris Paul, and chef José Andrés. 
The New York-based Bowery Farming will use the funds to:
continue the expansion of its network of smart indoor farms across the U.S. 

accelerate its technological leadership

support ongoing research and product innovation efforts to bring crops beyond leafy greens to market

recruit top talent to meet the explosive consumer and retail demand for its reliable supply of pesticide-free protected produce
Article continues below advertisement
What is Bowery Farming?
Founded in 2015, Bowery Farming has grown to be the largest vertical farming company in the U.S. Vertical farming is where crops are grown indoors using artificial conditions for temperature and lighting. The practice uses less water and land and creates less waste than traditional agriculture. 
Bowery Farming produce is sold in over 850 grocery stores across the U.S. Since January 2020, the company has had more than 750 percent growth in sales at brick-and-mortar retailers like Albertsons, Safeway, Giant Food, Walmart, and Whole Foods Market. E-commerce sales on platforms like Amazon Fresh have more than quadrupled. 
Article continues below advertisement
"At Bowery, we're reinventing a new supply chain that's simpler, safer, more sustainable and ultimately provides vibrantly flavorful produce unlike what's available today," said Irving Fain, the CEO and founder of Bowery Farming, in a company press release. "This funding not only fuels our continued expansion but the ongoing development of our proprietary technology, which sits at the core of our business and our ability to rapidly and efficiently scale towards an increasingly important opportunity in front of us."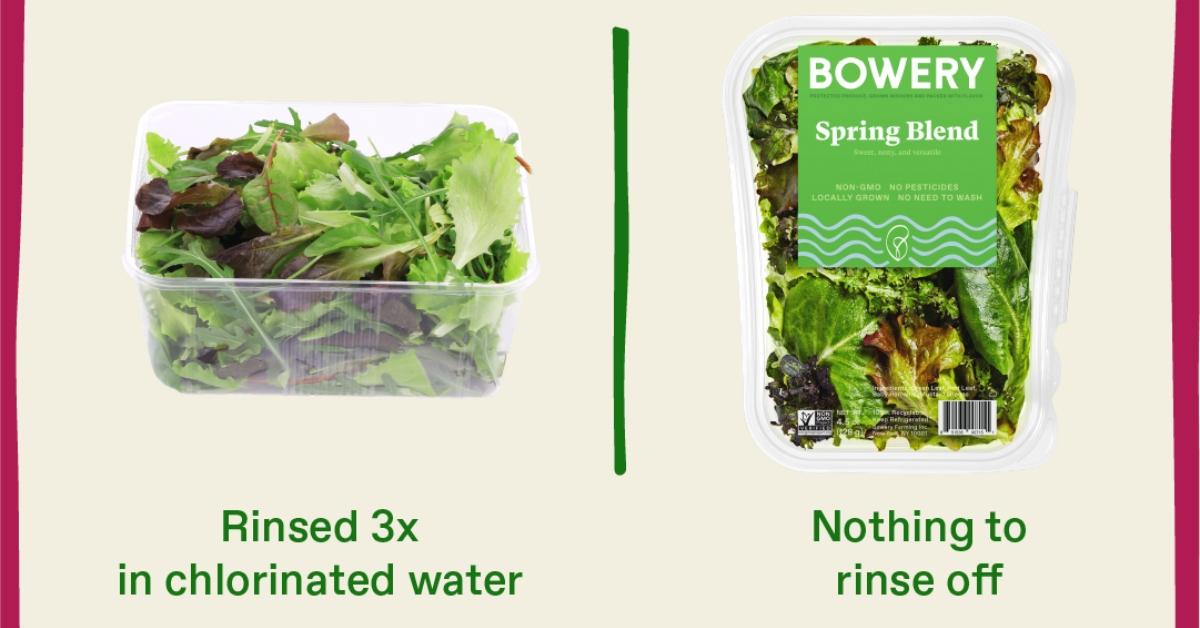 Article continues below advertisement
Earlier this month, Bowery Farming announced the opening of Farm X, which is an in-house breeding program and research lab in Kearny, N.J. The first-of-its-kind facility enables the company to accelerate its commercial timelines for bringing next-generation crops to consumers, from strawberries and root vegetables to tomatoes, cucumbers, and more.
The company is also currently transforming an industrial site in Bethlehem, Pa., into its largest, most technologically advanced and sustainable farm. It has plans for other large-scale commercial U.S. farms this year with an eye towards global expansion.
Article continues below advertisement
Vertical farming companies that are publicly traded.
In February, the vertical farming company AppHarvest (NASDAQ: APPH) went public through a SPAC. The Kentucky-based company is now worth an estimated $1.5 billion. 
Hydroponics equipment manufacturer Hydrofarm Holdings (NASDAQ: HYFM) went public at the end of 2020. Recently, the company reported strong earnings growth for the start of 2021 and an estimated net income of $9.9 million.