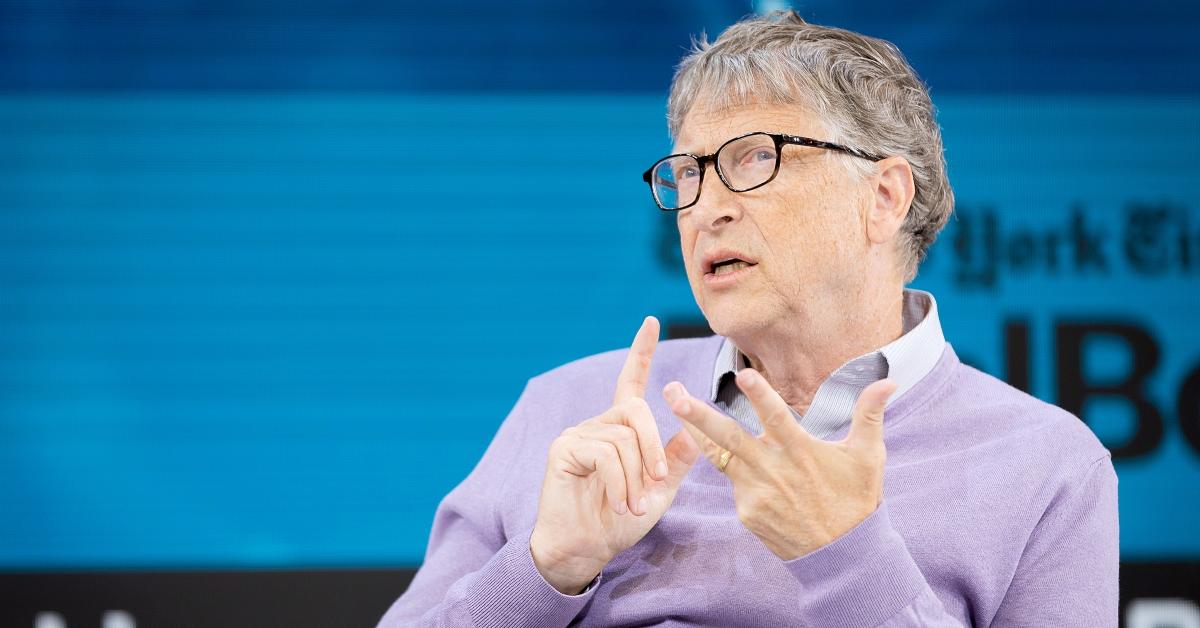 Bill Gates Is an Advocate for COVID Vaccines, Doesn't Own Pfizer
After news that Pfizer's COVID-19 vaccine received full approval from the FDA, rumors circulated that Microsoft founder and billionaire Bill Gates might stand to profit. So, is Gates involved with Pfizer?
Article continues below advertisement
The answer is, yes and no. Gates's philanthropic arm, The Bill & Melinda Gates Foundation reported granted over $17 million to Pfizer in September 2016, which was long before the COVID-19 pandemic. According to the Foundation website, the funds were to support the development of a Group B streptococcus (GBS) vaccine for developing countries.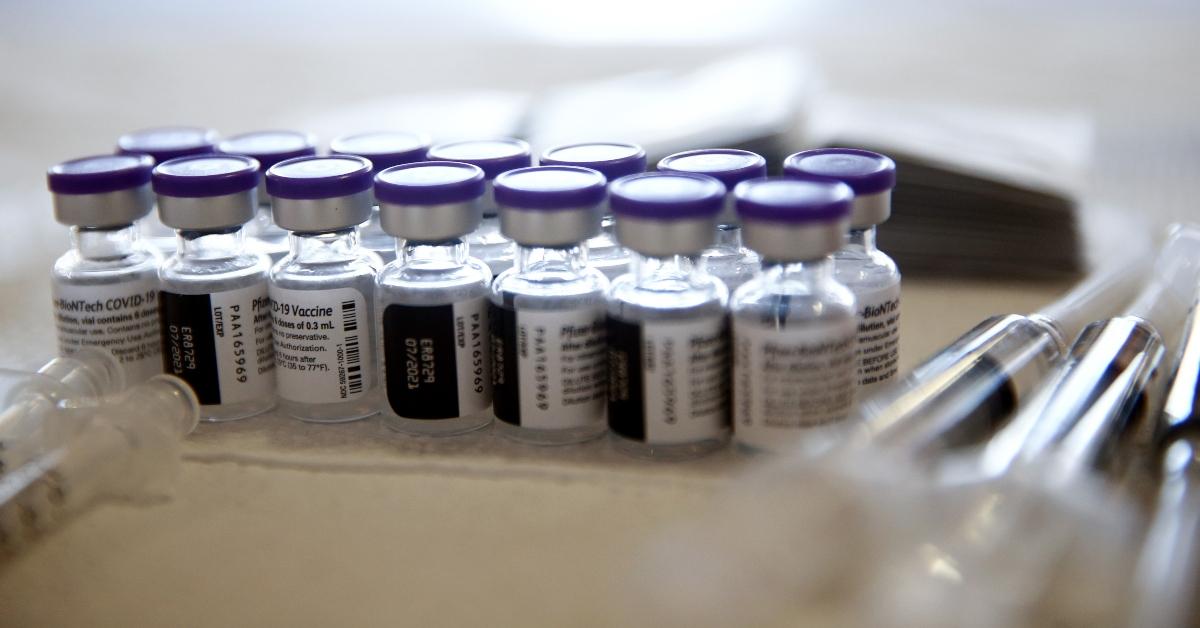 Article continues below advertisement
The Foundation's Strategic Investment Fund also invested in Pfizer to help it expand access of its all-in-one-injectable contraceptive Sayana to women in developing nations.
As a multinational pharmaceutical company, Pfizer developed many products before it started researching and developing its COVID-19 vaccine in January 2020. The company's products include the cholesterol-reducing drug Lipitor, antibiotic Zithromax, and erectile dysfunction drug Viagra, among others.
Article continues below advertisement
Does Bill Gates own Pfizer?
Gates doesn't own Pfizer. The New York-based company is a publicly-traded traded entity headed up by Chairman and CEO Albert Bourla.
Although there are some reports that Gates and his foundation have stock in Pzifer, the validity of those reports is questionable. Quarterly reports of holdings filed with the SEC this month and in May 2021 don't list Pfizer as a holding. However, the Foundation reported that it does own 1,038,674 shares of BioNTech—Pfizer's partner in the COVID-19 vaccine.
Article continues below advertisement
The Gates Foundation's Strategic Investment Fund portfolio lists six COVID-19 response-related holdings. One of the holdings is Abbott Laboratories, which makes a COVID-19 Rapid Test. Another holding is pharmaceutical company Eli Lilly for developing therapeutic antibodies for the prevention and treatment of COVID-19 low-income countries.
Bill Gates has been an advocate for COVID-19 vaccines.
Gates and The Gates Foundation have been staunch advocates of the COVID-19 vaccines. To date, the Foundation has contributed about $1.75 billion to fight the pandemic, according to Foundation CEO Mark Suzman in a December 2020 statement on the Foundation website. In December, the organization pledged another $250 million toward research, development, and delivery of COVID-19 vaccines, diagnostics, and therapies.
Article continues below advertisement
"Our foundation, because of our deep expertise in vaccines and infectious disease, has been proud to partner with many others in the fight and the goal of getting out tools to stop this infection as quickly as we can," Gates said in a video statement. "Philanthropies like ours have a role to play, and we're going to use our relationships and resources to make sure that we accelerate the end of this pandemic."
Article continues below advertisement
The Gates Foundation also partnered with the World Health Organization (WHO), French President Emmanuel Macron, and President of the European Commission Ursula von der Leyen to launch the Access to COVID-19 Tools (ACT) Accelerator. The collaboration accelerates development, production, and equitable access to COVID-19 tests, treatments, and vaccines.
Bill Gates previously questioned the FDA's credibility.
In a September 2020 interview with Bloomberg Television, Gates voiced his concern about the credibility of the FDA when faced with accelerated timelines pushed by politicians.
"We saw with the completely bungled plasma statements that when you start pressuring people to say optimistic things, they go completely off the rails. The FDA lost a lot of credibility there," Gates told Bloomberg Television.