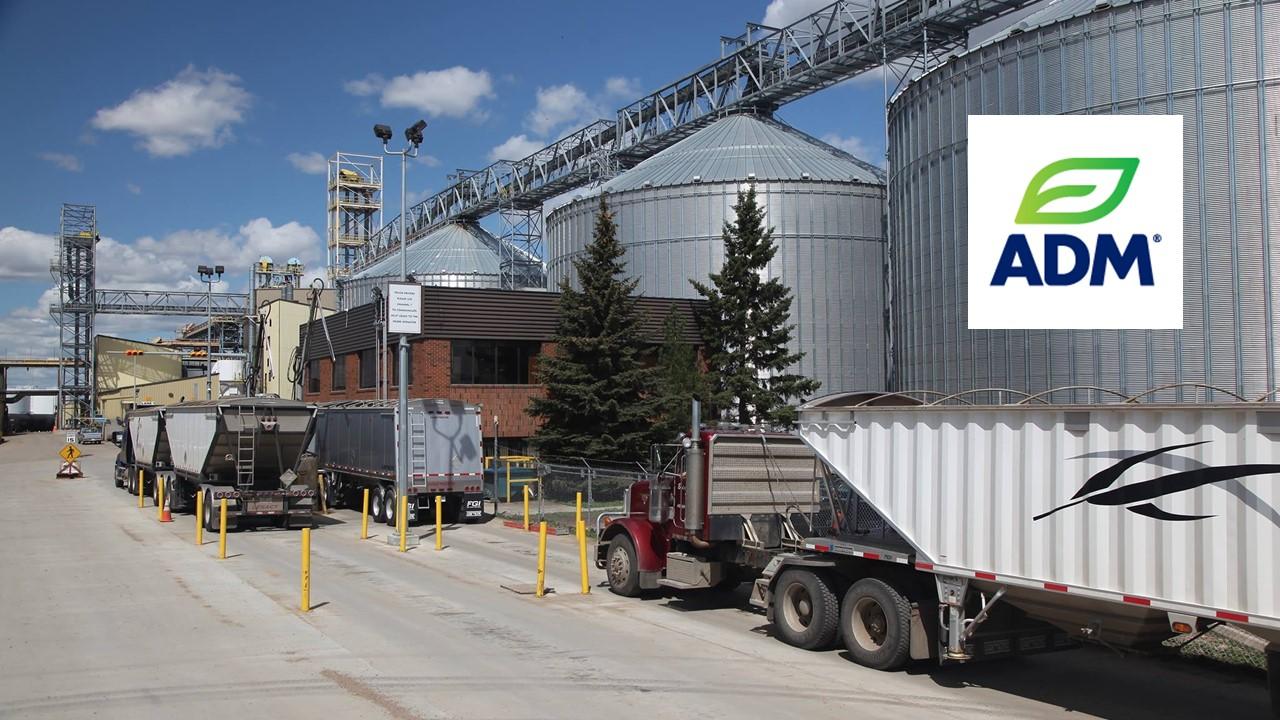 Archer Daniels Stock Is a Buy Amid Price Dip and Big Announcement
North Dakota is getting its first soybean crushing facility, and it's going to be a big one. Archer-Daniels-Midland Co. (NYSE:ADM) announced that it plans to build a $350 million facility to help meet cross-industry demand.
Article continues below advertisement
What does this mean for ADM stock? Should investors take a leap before construction begins?
Archer Daniels' news is driving the stock
Founded in 1902, Archer Daniels has been a driving force in the agricultural and commodities industries for well over a century. The company has been public since 1981 and early investors are well off with more than 2,300 percent times their initial investment.
Article continues below advertisement
Since then, a lot has changed and the company has to reshape itself to keep up with the modern market. That's why Archer Daniels is building a state-of-the-art soybean crushing facility in the Midwest.
Crushed soybean is a commodity that many industries require, including human food, animal feed, biofuel, renewable diesel, and more. With cross-industry demand, Archer Daniels likely won't have difficulty seeing a return on its $350 million investment. The construction is expected to be finished by the soybean harvest season in 2023.
Article continues below advertisement
Archer Daniels (ADM) stock performance amid the news
ADM stock is down 1.68 percent on May 11 with shares trading at 66.72 by mid-day. One day after the company announced its forthcoming facility, we're seeing a heightened sell-off to compensate for sentiment-based overvaluation.
On May 10, stocks rose as much as 1.96 percent, so this correction is expected.
Article continues below advertisement
Given the dip, investors might want to buy into ADM stock.
ADM is a few dollars off its 52-week high, so it might be wise to wait for the completion of a descending triangle before investing. This will help to compound returns over the long term.
Archer Daniels foresees increased capabilities and expansions with its upcoming soybean crushing facility. The company's earnings are already impressive, with the first quarter coming in at $1.39 per share, which is more than double its EPS this time last year. Archer Daniels' nutrition department in particular saw a 35.5 percent YoY revenue growth with an 8.5 increase in the adjusted operating profit. Archer Daniels' impact extends beyond domestic borders, with ties to South America, Europe, the Middle East, and Africa as well.
Article continues below advertisement
It's also a consistent dividend stock (the current yield is 2.22 percent), so reinvested dividends will increase gains.
Should you worry about commodity inflation?
U.S. commodity prices are up, which is leading the dollar value down as inflation fears weigh on investors. This could slow the growth of stocks like Archer Daniels. It could also lead to more dramatic volatility over the next few years as the economy recuperates, especially if ADM stock proves to be overvalued.
Archer Daniels' profit and corporate shifts are keeping investors interested despite commodity inflation hitting food stocks hard. Also, investors interested in passive income are joining the ranks.