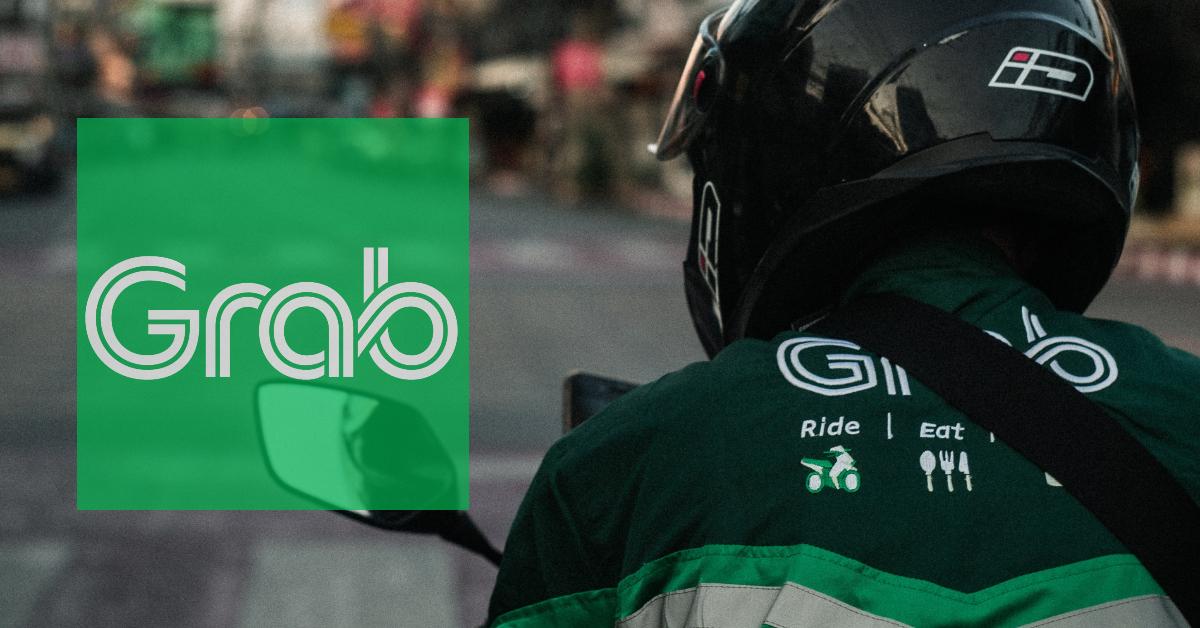 AGC Stock Isn't Undervalued, but You May Still Want To Grab It Now
SoftBank-backed Grab is going public in a record SPAC merger with Altimeter Growth (AGC). The deal values it at $40 billion. What's AGC's stock forecast, and is it undervalued before the Grab merger date?
Article continues below advertisement
Based in Singapore, Grab's diversified digital business offers ride-hailing, food delivery, and financial services. Grab says it controlled 72 percent of Asia's Southeast Asia's ride-hailing market in 2020, with 50 percent of the region's online food delivery market and 23 percent of the payment market. It serves the Southeast Asia region and counts Gojek among its top competitors. In 2018, Grab bought Uber's Southeast Asian operations.
When is the Altimeter–Grab merger date?
AGC and Grab announced their merger agreement on Apr. 13. The parties haven't set a firm date to close the deal, but have said it should close by Jul. 2021. For the deal to close, it will require the approval of Altimeter shareholders.
Article continues below advertisement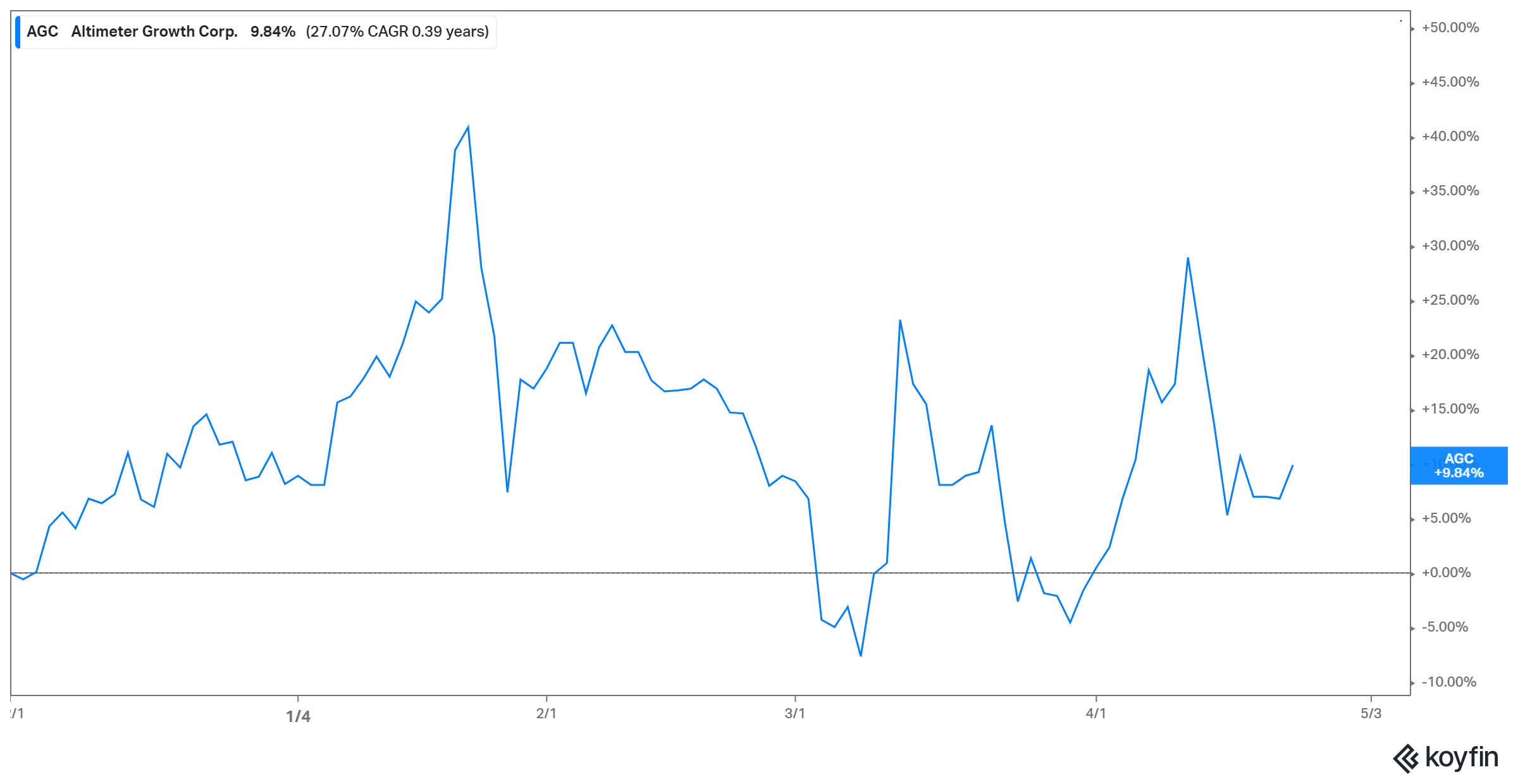 Grab is set to receive $4.5 billion in cash as part of the Altimeter deal. The amount includes $4 billion from PIPE investors, including Temasek, BlackRock, Fidelity, and T. Rowe Price. Grab stock will trade under the "GRAB" ticker symbol.
Article continues below advertisement
Grab's SPAC partner Altimeter previously invested in Singapore-based gaming and e-commerce provider Sea Limited (SE), whose stock has gained more than 380 percent in the past year.
Article continues below advertisement
AGC stock's price prediction
AGC has traded between $10.79 and $18.11 since its debut. At the current price of $13, it has pulled back about 30 percent from its peak.
SPAC stocks tend to trade close to their listing price as their merger date nears. Once Altimeter's transaction is completed, its stock could recover and climb even more considering Grab's bright growth prospects.
Article continues below advertisement
The company expects its revenue to rise from $1.6 billion in 2020 to $4.5 billion in 2023. The business recorded a loss of $800 million in 2020 but expects to turn a $500 million profit (before interest and tax) in 2023.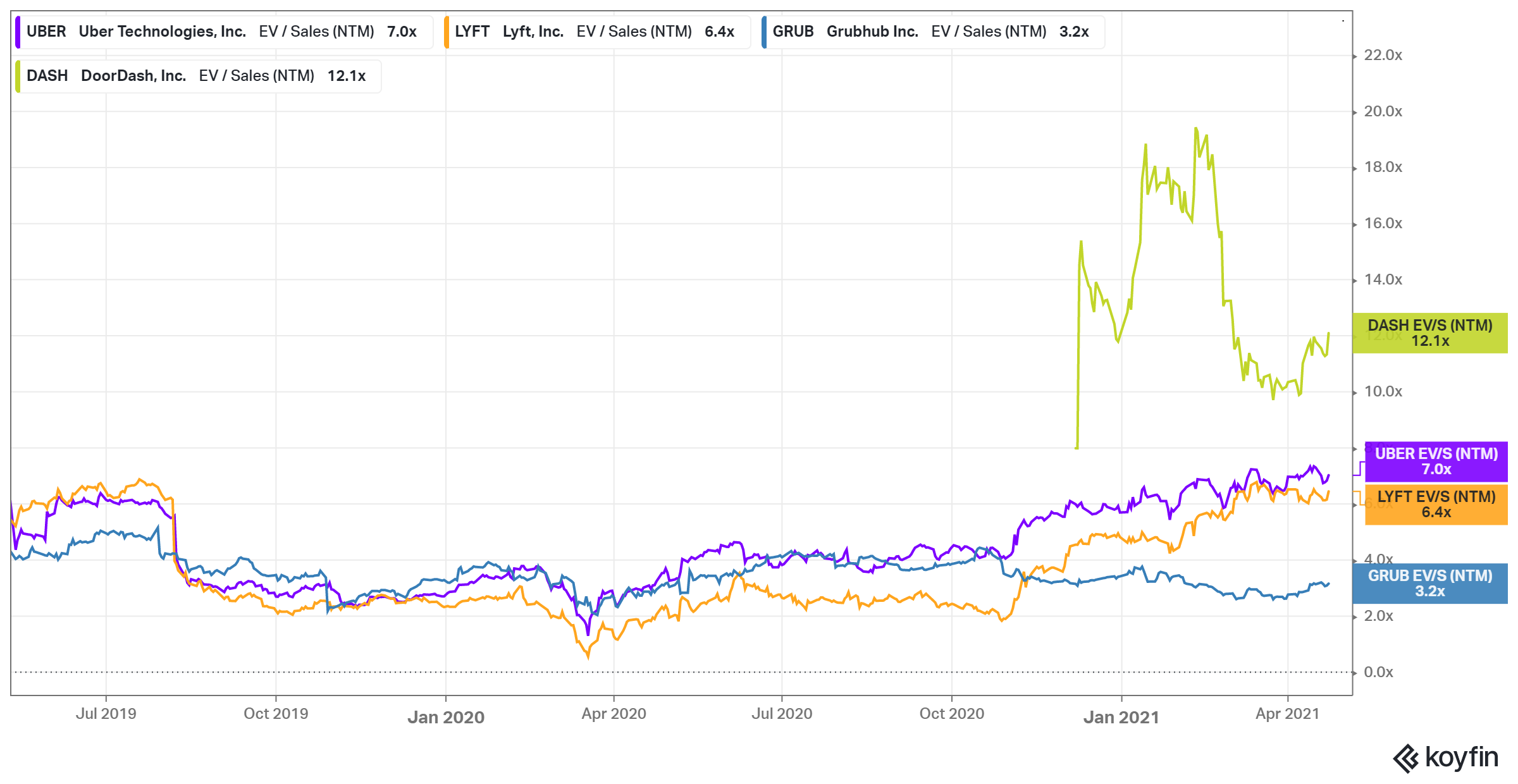 Article continues below advertisement
Is AGC stock undervalued before the Grab merger?
If you're considering investing in Grab, you should note that the Altimeter SPAC deal has given Grab an enterprise value of $30 billion, and the business expects $2.3 billion in 2021 revenue. That works out to 2021 EV-to-sales multiple of 13x. In contrast, Grab peers Grubhub, Lyft, and Uber have 2021 EV-to-sales multiples of 3.2x, 6.4x, and 7x, respectively, making AGC stock look overvalued.
Is AGC a good SPAC stock to buy now?
As AGC stock has pulled back 30 percent from its peak, a window has opened to enter at a discount. It's also worth noting that Grab is going public as a well-funded business. With ample liquidity, the company should be able to expand quickly. It has huge revenue potential, with its addressable market on course to grow to $180 billion by 2025 from $52 billion in 2020. Grab's strong balance also reduces the risk of a stock dilution.
Furthermore, Grab's SPAC sponsor, Altimeter, has agreed to a three-year lockup period, which signals the sponsor's long-term confidence in the company's prospects.