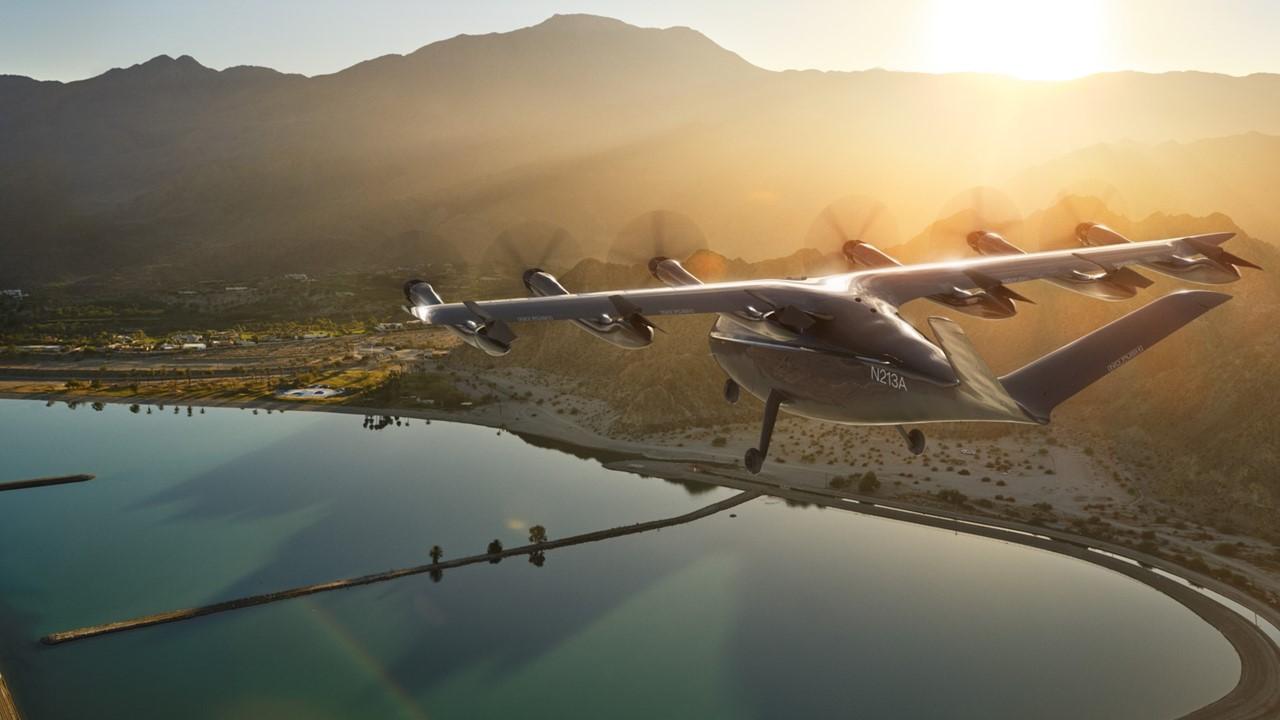 ACIC SPAC Stock Falls to Near All-Time Low, Will It Recover?
Atlas Crest Investment SPAC (ACIC) stock has dropped sharply from its peak and now trades near its all-time lows. Atlas Crest is the blank-check company taking air taxi startup Archer public in a $3.8 billion deal. Is ACIC stock undervalued before the Archer merger date and should you buy it now?
Article continues below advertisement
Archer makes electric aircraft and has set its sights on the urban air mobility industry where it sees a $1 trillion market opportunity. The company has developed an air taxi that can move at 150 miles per hour and can travel up to 60 miles. Archer stock will trade on the NYSE under the ticker symbol "ACHR" after the merger closes. Atlas Crest SPAC shareholders and sponsors will receive a 16 percent stake in Archer stock.
Why ACIC stock is dropping
Atlas SPAC stock closed at $10 on April 7. The stock has dropped 45 percent from its peak. The decline looks to be a result of several factors. First, the latest pullback might be linked to Wisk Aero's patent infringement and trade secret theft lawsuit. Google's Larry Page-backed Wisk is seeking compensation in addition to blocking Archer from using the disputed product designs. Archer's announcement of a government probe focused on its staff might also have caused some investors to retreat from ACIC stock.
Article continues below advertisement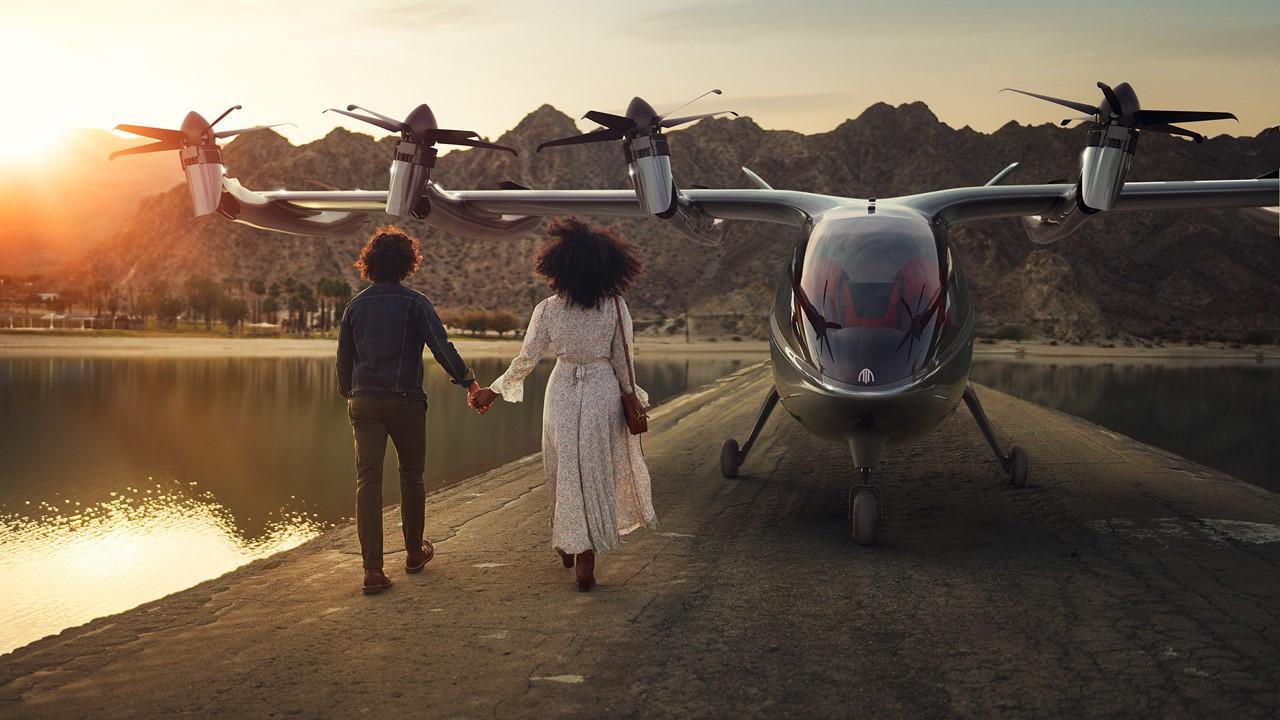 After spiking on the deal announcement, many SPACs tend to correct and trade close to their IPO price as the merger date draws near. The Atlas and Archer merger is expected to close sometime between now and June.
Article continues below advertisement
Also, there has been broad selling in SPAC stocks lately amid rising bond yields and growing concerns of a market bubble. For example, the SPAC space has seen a slowdown in activity after investors learned that the SEC was monitoring the deals closely for risks.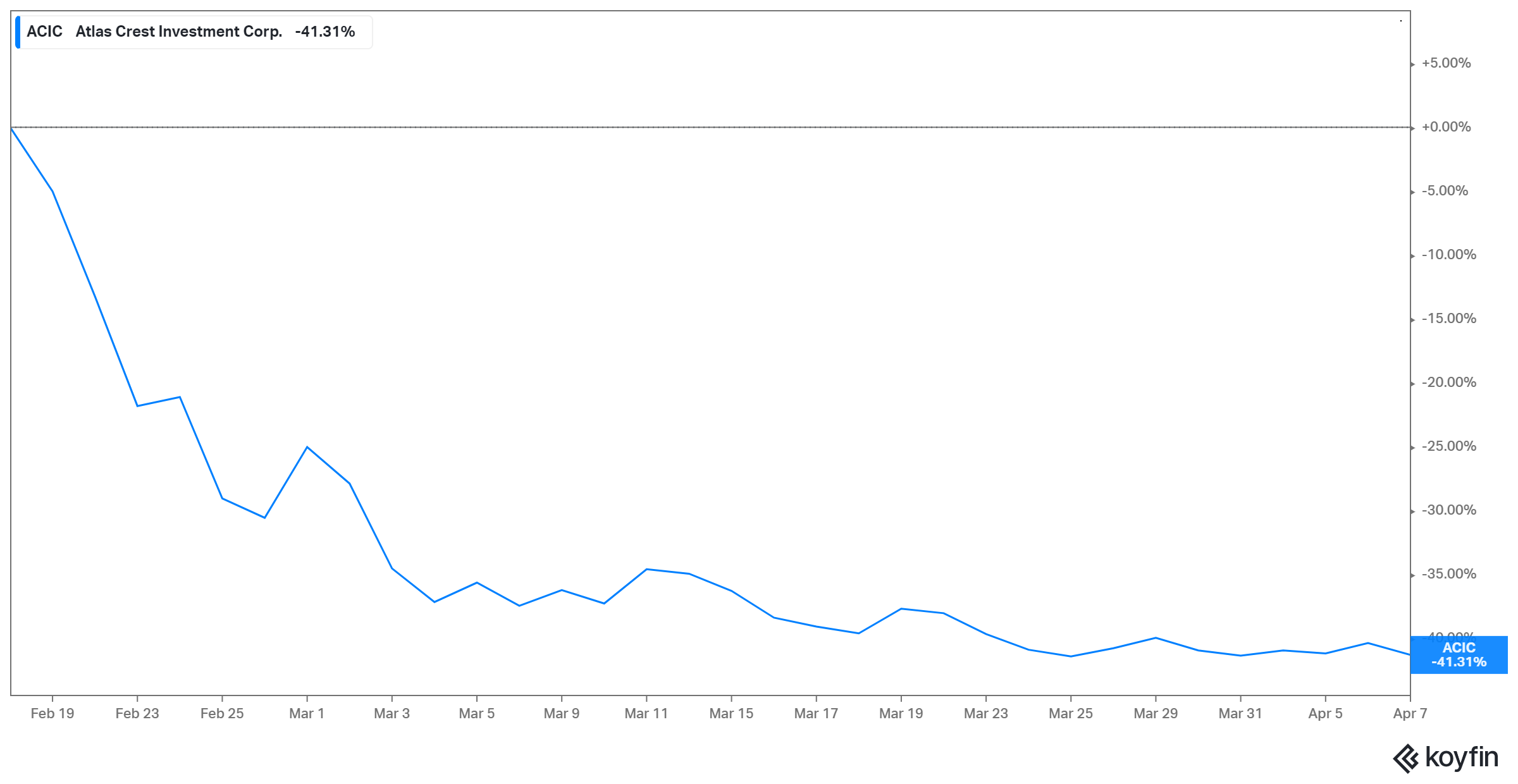 Article continues below advertisement
Will ACIC stock recover?
After the 1.6 percent decline in the regular session on April 7, ACIC stock regained some ground after hours. The stock rose 1.9 percent to $10.25. The after-hours gains came after Cathie Wood's space-focused fund revealed that it bought more than 141,000 shares of Atlas SPAC stock.
Since Atlas stock is almost touching its all-time lows, the downside is limited. Meanwhile, the stock's upside potential is enormous as the Archer merger nears closing and the startup continues to win more contracts.
Article continues below advertisement
ACIC stock's valuation
Atlas stock has traded in the range of $9.73–$18.60 since its debut. The stock is undervalued now compared to what investors were shelling out for the stock just a few months ago. ACIC stock looks undervalued on price-to-book value multiple. It trades at a price-to-book value multiple of 1.25x compared to the benchmark S&P 500's 4.4x. Archer and ACIC competitors Joby Aviation (RTP) and Blade (EXPC) sport price-to-book value multiples of 1.31x and 1.34x, respectively.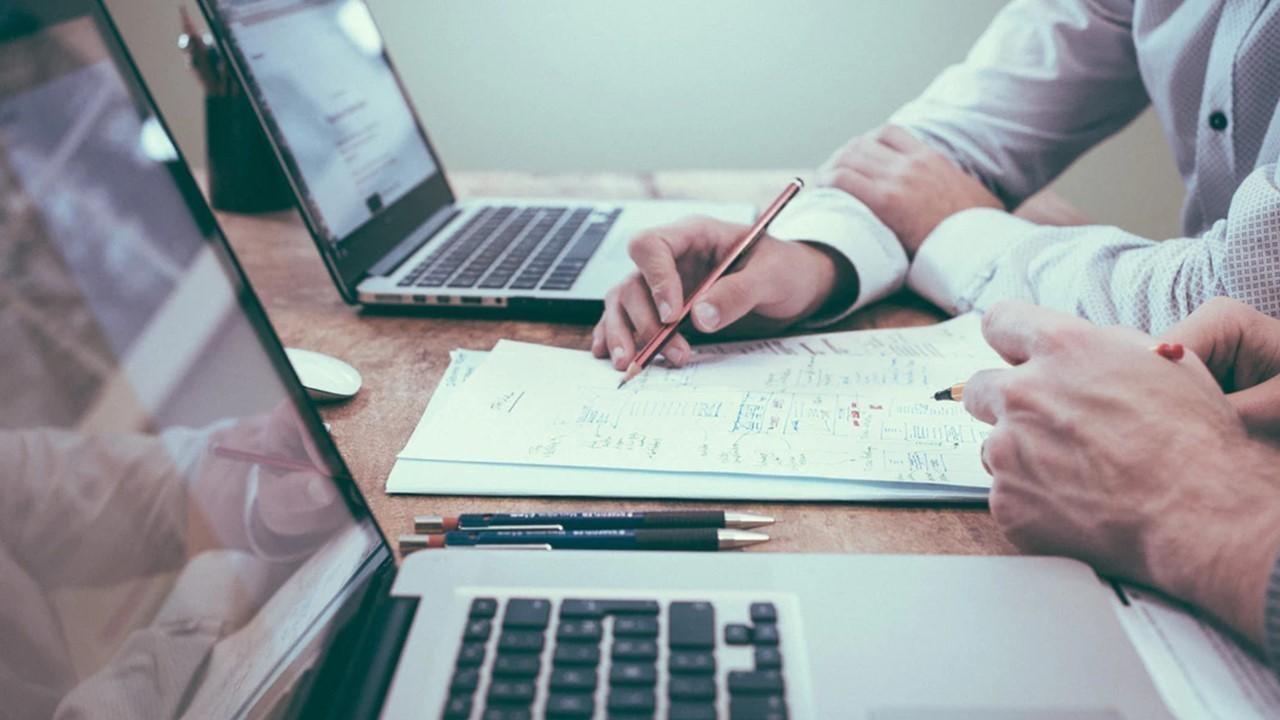 Article continues below advertisement
Buy ACIC stock before the Archer merger date
There are several reasons you might want to buy Atlas SPAC stock now. First, the sharp retreat from the peak has opened a window for bargain investors to enter at a discount just as the Archer merger nears closing.
Second, Archer has bright growth prospects based on the future of urban air mobility and how customers are lining up for its product. United Airlines can't wait to get Archer's electric aircraft for its air taxi service. The airline company has placed a purchase order of $1 billion with Archer. United Airlines could spend $500 million more on Archer aircraft.
Article continues below advertisement
United Airlines plans to use Archer aircraft to fly people from cities to the airport. Miami and Los Angeles also are interested in Archer's air taxi service. Archer sees its revenue topping $12 billion in 2030 from an estimated $42 million in 2024. The company expects to start making a profit in 2025 and achieve positive free cash flow in 2026.
Since Archer is going public with substantial liquidity, including $1.1 billion in cash, the risk of near-term stock dilution looks low.