French Open No. 1 Seed Iga Świątek Has a Ton of Endorsements, With More Likely to Come
Iga Swiatek is the number one seed at the French Open and despite no longer having a Nike endorsement, her net worth is helped by a number of sponsorships.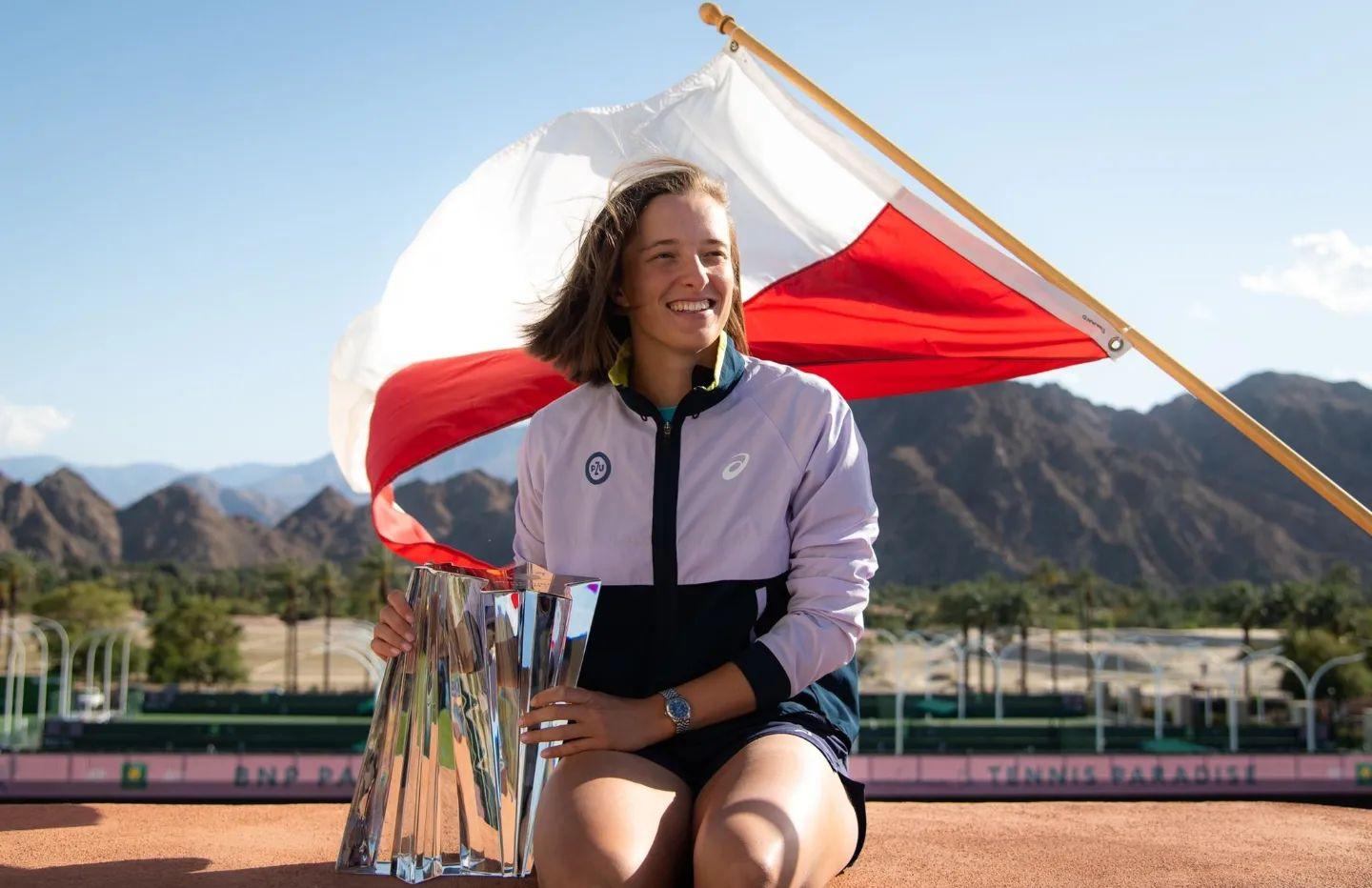 Polish tennis star Iga Świątek appears to be unstoppable as the 2022 French Open heats up. The 20-year-old is currently ranked first in the world by the Women's Tennis Association, so naturally, sponsors will be lining up to attach their brands to her name, regardless of how she ultimately fares in the tournament.
However, Świątek already has accumulated an impressive net worth thanks to tournament winnings and a few impressive endorsements.
Article continues below advertisement
Article continues below advertisement
Despite no longer having a coveted Nike endorsement, Świątek has sponsorships from several sportswear and luxury brands to add to her rapidly growing wealth.
Article continues below advertisement
Iga Świątek's net worth from prize winnings alone is nearly $9 million.
To date, Świątek has taken home purses totaling $8,929,786 USD. And, if she wins the Women's singles division of the French Open, which she is favored to, she'll add another $2.4 million to that figure. However, like most athletes of her caliber, prize money isn't the only source of income for Świątek. She also has several lucrative sponsorship deals that help fund her both on and off the court.
Iga Świątek
Tennis player
Net worth: At least $10 million
Birthdate: May 31, 2001
Birthplace: Warsaw, Poland
Parents: Dorota and Tomasz Świątek
Education: After graduating high school in 2020. Iga has focused mainly on sports, winning her first French open just months after graduation.
Iga Świątek comes from an athletic family. Her father was a competitive rower and competed in the 1988 Summer Olympics in Seoul, South Korea. Her older sister, Agata, also played tennis competitive briefly but after an injury, focused on academics.
Article continues below advertisement
Article continues below advertisement
She switched her Nike affiliation to Japanese athletic brand Asics, and her racquet sponsor is the French racquet manufacturer Tecnifibre. Świątek also has brand ambassadorship deals with luxury watch brand Rolex and Chinese electronics company Xiaomi. Her main sponsor is the Polish insurance firm PZU as of February 2021.
Świątek had made sizable charitable donations to mental health causes.
In 2021, Iga donated $50,000 of her prize winnings to World Mental Health Day. Like many athletes have recently, Świątek spoke up about the importance of prioritizing mental health and the demands competitive sports can place on young athletes' emotional and mental states.
She has also expressed solidarity and support for the people of Ukraine, which borders Poland to the east.
Article continues below advertisement
Article continues below advertisement
So far Świątek seems more focused on sports than her personal life.
Iga is either able to keep her private life very private or is currently single. That would make sense, considering the time spent training and traveling for international competitions doesn't leave a whole lot of room for dating. As many phenoms before her would attest, it takes a somewhat single-minded focus to have a meteoric rise in the rankings like hers.
It's hard to believe, but Świątek cracked the top 10 in WTA rankings a year ago, and since then has shot up to clinch the No. 1 seed. Her performance so far in 2022 has shown, however, that we may not yet have seen the peak of Iga's performance.