Moving Past Mp3 Players, Music NFTs Are the Future of Entertainment
Beyond digital art, NFTs have many use-cases from fashion to literature. Music NFTs are now on the rise. Here's how music NFTs are sold.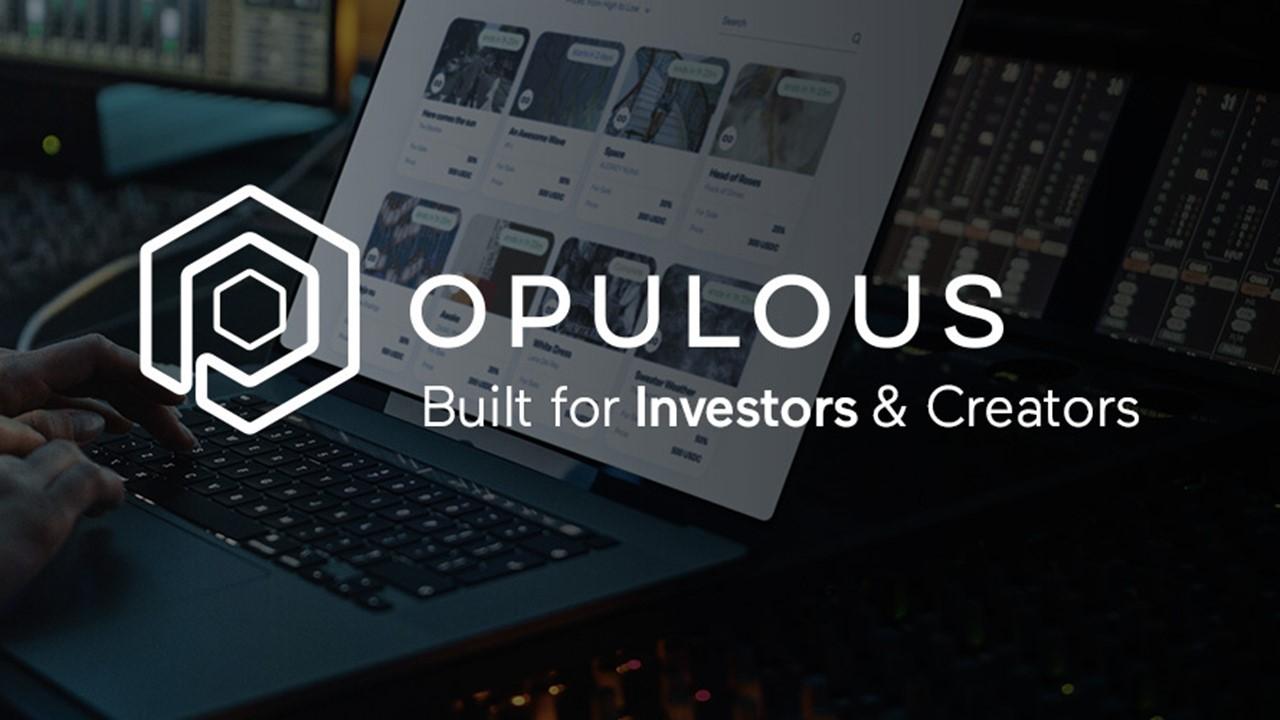 Currently living in a digital age, many cultural trends are adopted via the internet. Living through the global COVID-19 pandemic, many people have started to innovate the ways culture and communities are formed. With the rising notion of blockchain capabilities and the slow adoption of cryptocurrencies, NFTs (non-fungible tokens) took center stage and artists have started to make millions. While NFTs are heavily associated with digital arts, we're beginning to see a rise in use-cases beyond it like music. Enabling musicians and artists to monetize from their creations directly, many of them are turning to applications to start their journeys turning their music into NFTs and selling it.
Article continues below advertisement
Article continues below advertisement
Although the music industry generates $43 billion in revenue, only 12 percent goes to content artists. Just last week, Tory Lanez released an NFT album that made headlines as the first of its kind. Although most people don't fully understand the capabilities of NFTs other than that they appear as a JPEG, artists, creators, and innovators are turning to the technology to capitalize on their creations.
NFTs could inevitably change many art and music industries and the way fans can interact and monetize supporting their favorite artists. In the wake of what some call "creator economies," we're beginning to see a trend where there are fewer intermediaries and more direct forms of support.
Article continues below advertisement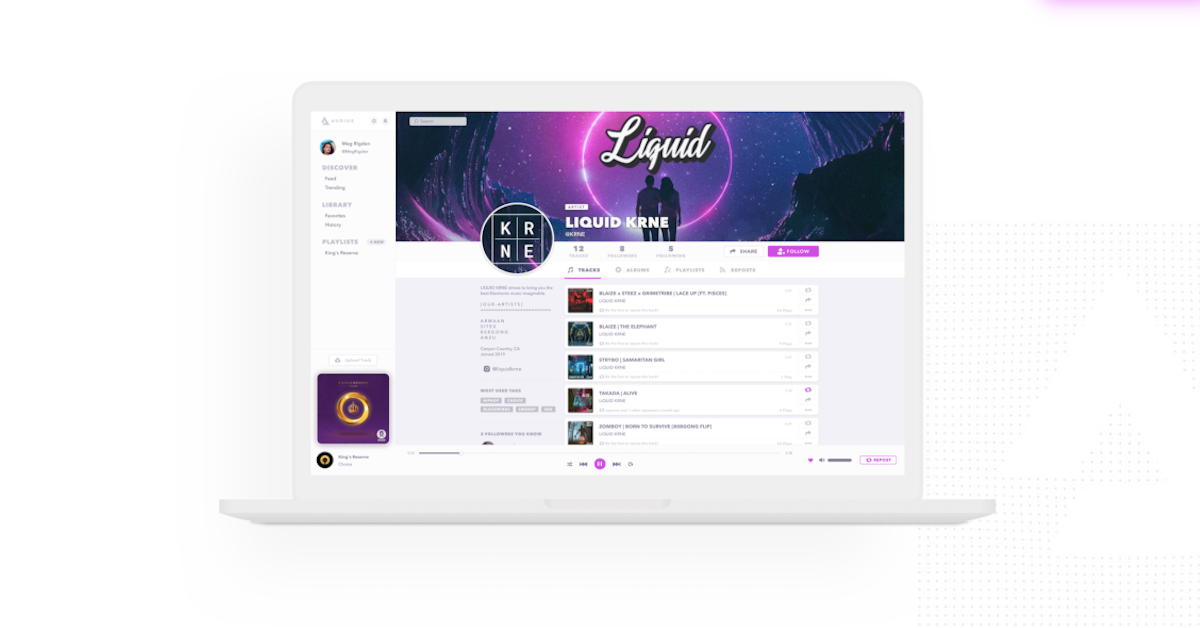 The power of Music NFTs
It's important to recap what NFTs are and their function in order to grasp their potential potency and power in certain industries. NFTs are considered ERC-21 tokens stored on the blockchain. An ERC-21 is unique and isn't interchangeable for direct exchange. In comparison, fungible items are ones that are interchangeable because they possess the same properties. The interesting thing regarding NFTs is that they possess both intrinsic and extrinsic value, which often are what composes the total value on secondary markets. Also, NFTs not only denotes the value of an item or work but protects and verifies their authenticity.
Article continues below advertisement
Article continues below advertisement
As a result, NFTs have been making waves in the cryptomarket. They provide a means for artists and creators to "mint" their creations while enabling them to sell and profit off royalties for every secondary market sale without a manager, agent, record deal, or representative. By eliminating the middleman, many artists are gravitating to the access this provides without the complications of physical contracts and cumbersome clients.
Article continues below advertisement
How to sell Music NFTs
With music streaming applications like Audius and Opulus, musicians can now build up their fanbases and create and launch music catered to fans while being able to monetize. Both applications require users to create an account, with musicians capitalizing on fans sharing their work on socials or simply listening. On Opulus, artists can set the price, type of sale, and royalty share on offer for each NFT sold. Fans can unlock those royalties simply by promoting music on social media.
Article continues below advertisement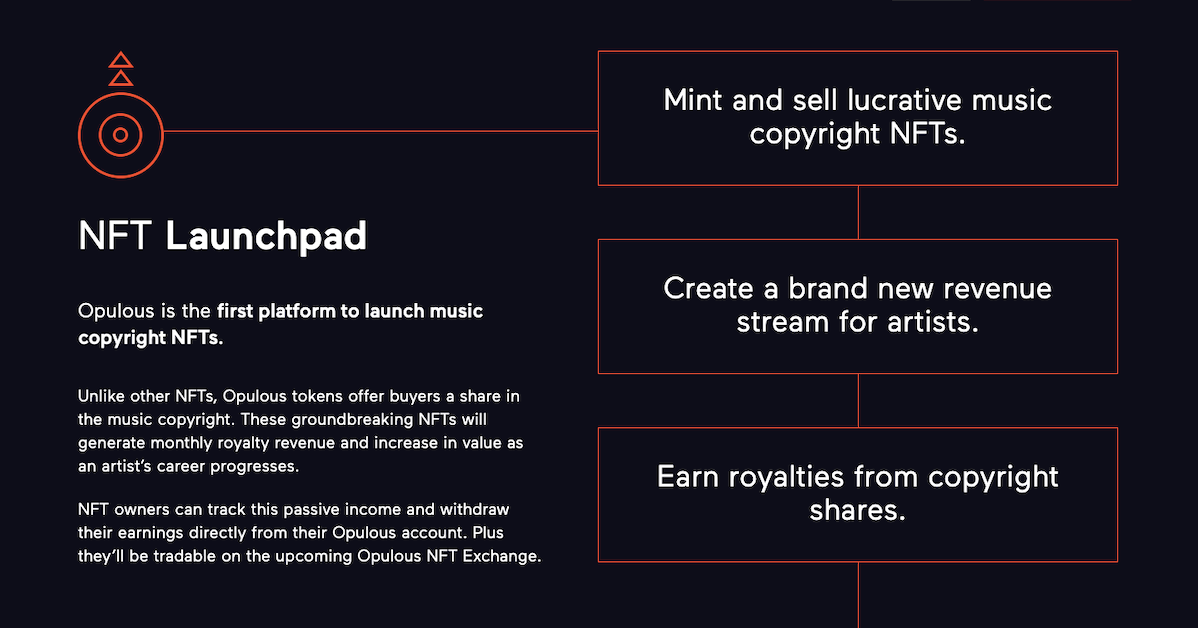 Supported by electronic musicians like 3LAU, deadmau5, and Rezz, Audius uses holders of AUDIO to determine the future of the platform. It allows musicians to directly sell and produce their own music. With the support of many of the great builders in the space that have preceded these platforms, we're beginning to see the intersection of music and decentralization.